shopping guides
How do I take care of my dry skin?
Has your skin always (or almost always) felt tight? It has to be said that the relationship between comfort and your skin has always been a rather complicated one... You feel it's constantly in need of oil, and it literally "drinks up" the serums and skincare creams you apply at breakneck speed. It's time to take action with an adapted routine!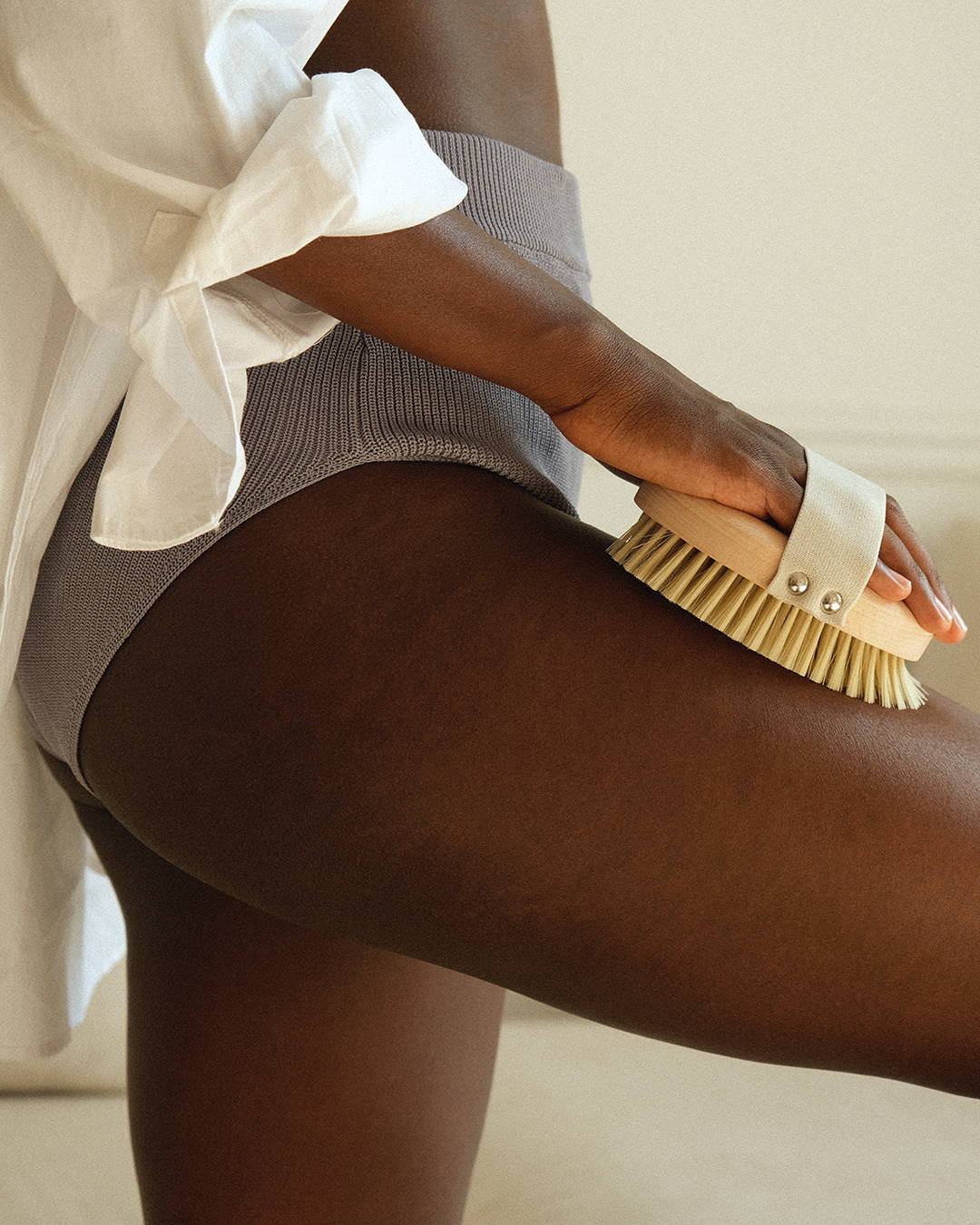 How do I know if I have dry skin?
My skin is uncomfortable

. It pulls all the time and scabs are my daily lot in winter.

I am starting to have signs of sensitivity

(redness, tingling, tightness) on fragile areas, such as cheekbones.

My complexion is dull

and lacks light.

My skin lacks softness

It is rough and my pores are almost invisible.

I have a few fine lines that are starting to show.
The beauty routine for dry skin
Not quite sure if you have dry skin?
Looking for an even more customized routine?
Dry skin: the ideal routine to nourish and moisturize your skin
Itching, red patches, rough skin... Dryness is not a good thing... And if you feel that your skin is in constant lack of fat, and literally drinks at high speed serums and creams that you apply, no doubt your skin suffers from cutaneous dryness. But we reassure you that it is not a fatality! Summer and winter alike, to avoid the crocodile effect and the discomfort caused by temperature changes, it is essential to find the dry skin cream adapted to your skin type to relieve your skin in crisis. Through this guide, discover our selection of dry skin cream for the face but also for the body, to find cheeks as soft as a baby's and and restore comfort and luminosity even to very dry skin.
What is dry skin?
It is a skin that plays thrifty: it works in slow motion and does not produce enough fatty substances to to bring comfort and flexibility to the skin. Its hydrolipidic film is non-existent or altered, and thus "exposed", this type of skin can easily become dehydrated (because without its protective shield, the skin can no longer retain water). Thus, a dry skin can easily turn into dehydrated skin and have to compensate for a lack of water in addition to the lack of fat. But it can also become very sensitive, always because of this surface barrier in poor condition and the altered cement that surrounds our skin cells.
What are the causes of cutaneous dryness?
External aggressions such as cold, wind, pollution (and in particular free radicals) weaken the epidermis.

But an inappropriate routine can also cause these problems. For example, excessive exfoliation (with a mechanical scrub or during a dermatological peel), the use of a toner that is too astringent or irritating can also dry out and, by boomerang effect, lead to skin dehydration.

In addition,

natural aging

is an unavoidable factor that can increase the dryness of the skin. Over the years, collagen and elastin fibers and hyaluronic acid become rarefied. The epidermis loses its substance, becomes thinner and more fragile.

Finally,

a diet deficient in vitamin A, trace elements and fatty acids,

has a negative impact on the natural beauty of the skin.
What to do against dry skin? 
Choosing the right dry skin cream for the face
For very dry skin, the most important thing is to restore the hydrolipidic film by adding oil to your face. These skins must therefore rely on a face cream face cream like the Avocado Pear Regenerating Night Cream Antipodes. This moisturizing cream with avocado oil intensely nourishes and as a bonus, it has an anti-aging action because it boosts collagen production. Your skin is supple, comfortable and plump! If you don't know what to do to relieve your capricious skin which, in addition to dryness, gives you its share of imperfections, opt for the Vanilla Pod Nourishing Day Cream Antipodes is an intensely nourishing and moisturizing day cream thanks to shea butter and at the same time combines a purifying and antibacterial action thanks to the power of Manuka honey!
And if you are a fan of oils, we reveal here how to choose the right facial oil for your needs.
Choosing the right dry skin cream for the body
To avoid the crocodile skin effect caused by skin dryness, it is important to moisturize your body all year round ! In winter, our skin is attacked by the wind and cold and therefore needs to be regularly nourished. In summer, apply a dry skin body cream allows to relieve the skin after a day in the sun and is also effective to prolong your tan.
The driest skins can rely on the Body Butter Nourishing Balm Susanne Kaufmanna highly moisturizing and nourishing body balm that protects and repairs the thirstiest skin. For more sensitive skinopt for the Polly Plum Comforting Body Cream Pai Skincare. This rich and soothing dry skin body cream nourishes, repairs and calms even the most sensitive skin thanks to calendula, apricot kernel oil and shea butter. Its concentration in comfrey, a plant known for its repairing powers, gives it a real role of medicine for intolerant skins. Finally, for very dry skin or for small patches of dryness on your skin on your skin, theEgyptian Magic will be your remedy! A real SOS balm, this 100% natural moisturizing body cream for very dry skin intensely nourishes while repairing and purifying your skin. Its ingredients? Olive oil, beeswax, honey, pollen, royal jelly and propolis!