Beauty posts
10 indulgent, feel-good treatments for autumn
Do you sometimes feel like pressing the pause button? As the days close in, your skin may need a break to look its best. Indulge in beautifully scented, enveloping treatments (and recipes) to help you to reconnect with your body.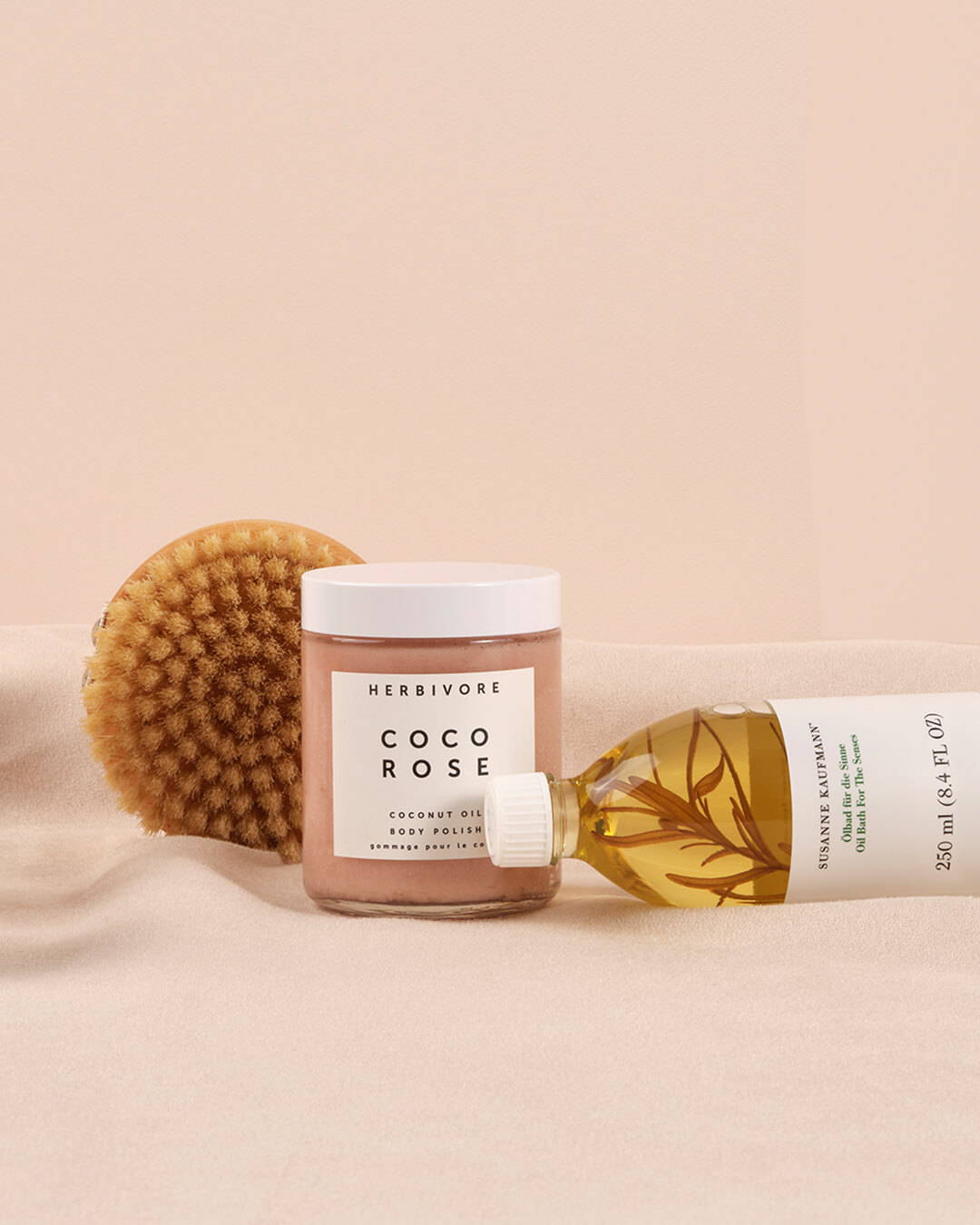 Bathing beauty 
You know that little shiver of happiness that comes from dipping your toe in a hot bath? A bath is truly therapeutic and increases the level of serotonin (the famous happiness hormone). To increase its virtues tenfold, you can add bath salts or oils. We recommend the salts Odacité for a detox bath, or for a gourmet bath, the coconut version Herbivore. If you prefer oil, theOil Bath for the Senses Susanne Kaufmann is to fall...
Body beautiful 
If you don't have a bathtub, you can also treat yourself by applying the Nourishing Scrub Oh My Cream Skincare. Its unique texture exfoliates the skin while nourishing it, and adorns it with a delicate scent of coconut and eucalyptus. When you get out of the shower, follow up with our Nourishing Oil for a satiny skin !
No more dead skin cells  
We borrow one of the main rituals of ayurveda, the dry brushing with the Classic Body Brush Ruhi. In addition to eliminating dead cells, dry brushing also helps to stimulate skin firmness (remember to insist on the thighs ;-) ), while strengthening the immune system. A ritual to always practice just before washing. 
Cacao for relaxation 
A delicious return to childhood... In the middle of the afternoon, in the morning or before going to bed, you can enjoy the gourmet and ultra-healthy preparations Maison Loüno. Rich in adaptogenic foods (these active ingredients with 1000 virtues, beneficial for the immune system and for relaxation), Magic Cocoa are little gems for everyday life. Would you rather have tea? The matcha version is just as addictive and is ideal if you want to reduce your coffee consumption.
Sleeping beauty   
To increase the effectiveness of your mask tenfold (but avoid it if it is exfoliating), apply it just before bedtime and let your skin absorb it all night long. Our favorite? The Moisturising Mask Susanne Kaufmann to wake up with a skin of baby.
Dispel negative energy 
To start the day in the home office or to finish the evening in beauty, we light a stick of incense Take Me to The Yoga Shala Cosmic Dealer. The sandalwood and ayurvedic herbs it contains are known to calm anxiety and promote a joyful and serene spirit.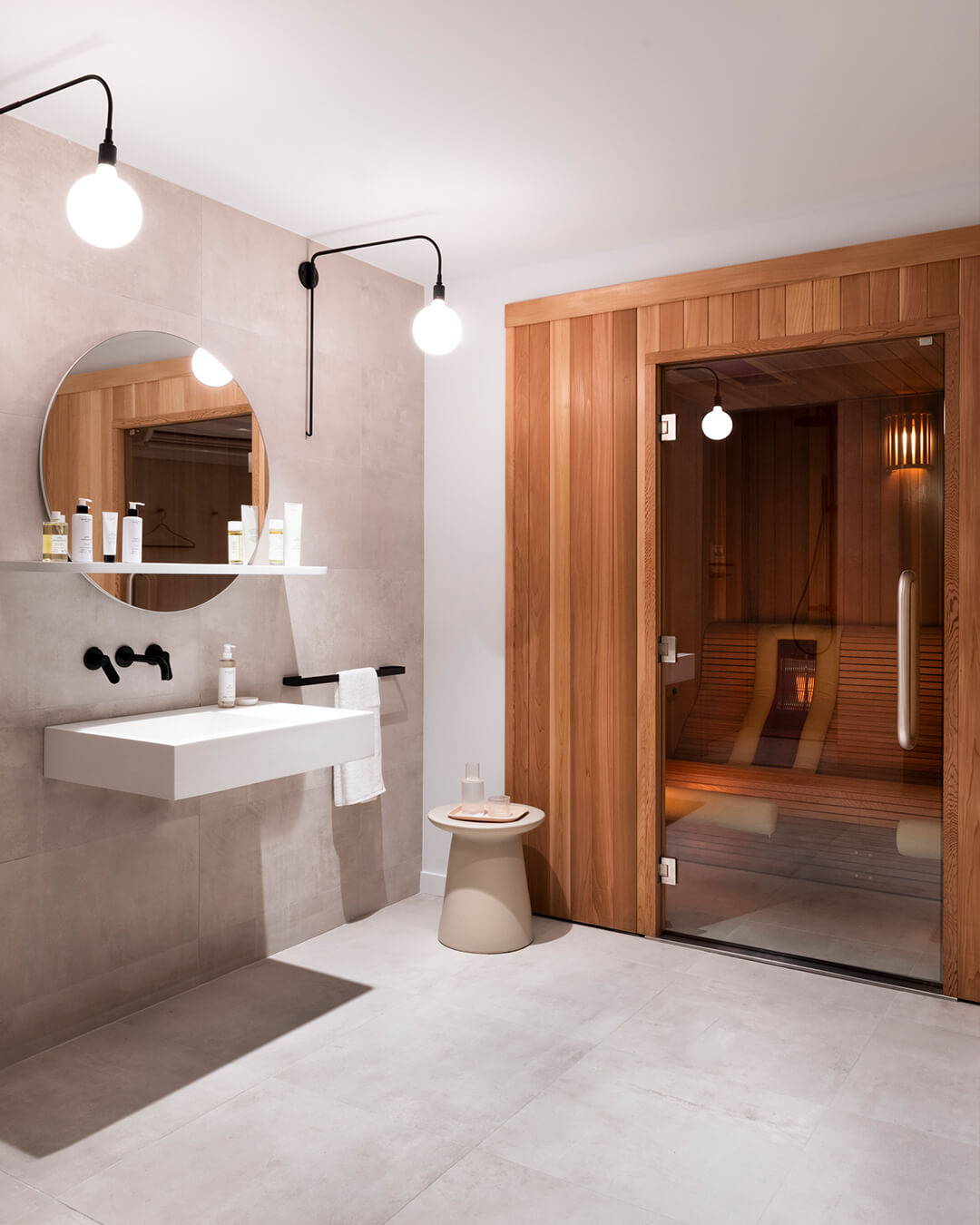 Sweat for good   
How about a sauna session? But not just any sauna: go to our flagship in Paris for a session (solo or duo!), of infrared sauna. This one diffuses a more uniform and lower temperature than the classic saunas, for a more intense sweating. The result after 30 minutes: stress and muscle tension have disappeared, the immune system is boosted and we have even promoted the elimination of fat!