OMC slide
Violette_FR: make-up that makes you want to dare
Created by make-up artist Violette Serrat, VIOLETTE_FR is the daring make-up brand that made us fall in love. With its multi-purpose textures, pigment-saturated shades and intuitive application, this already cult nugget transforms novices into make-up artists, inviting us to create colorful looks all year round.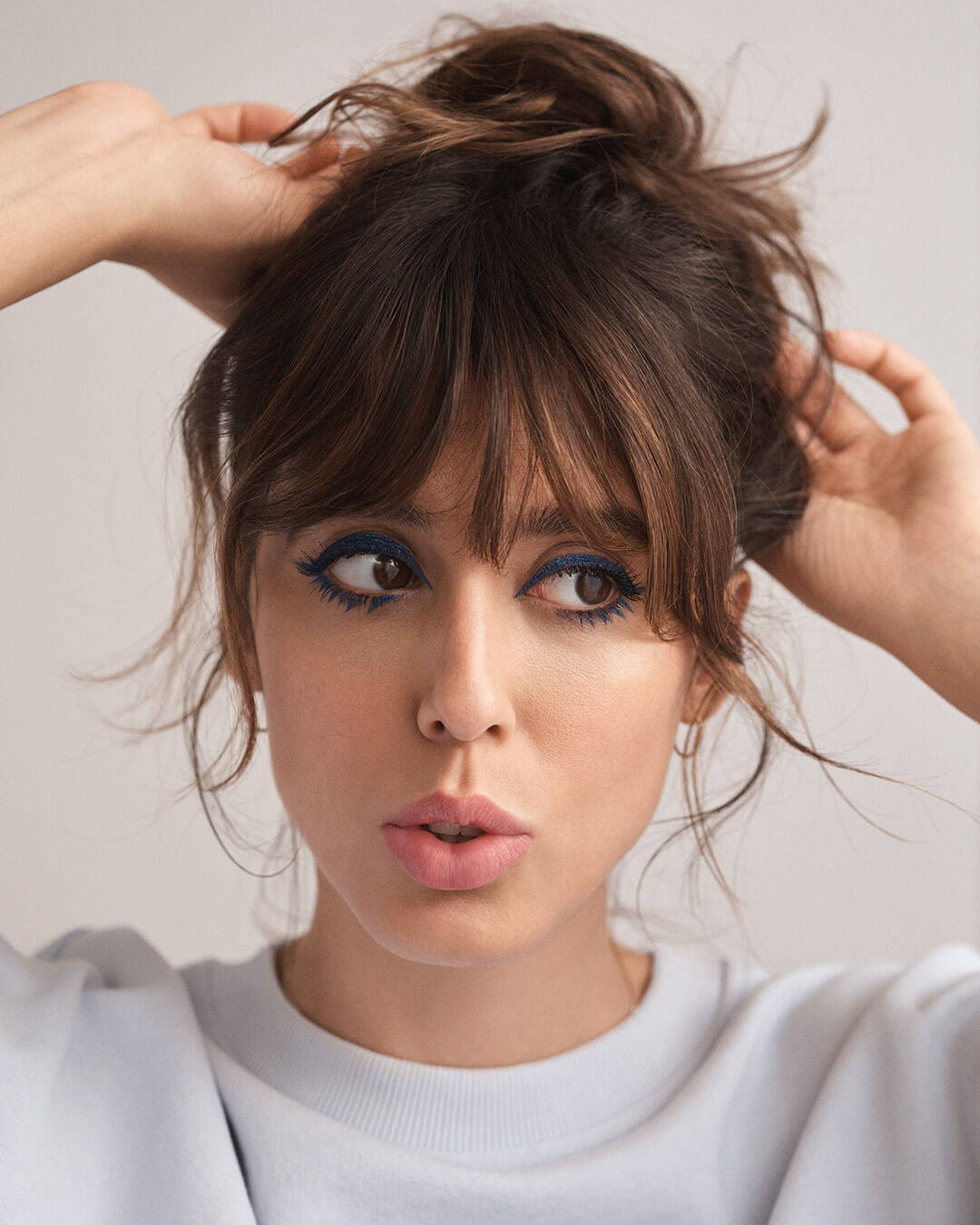 For the record...
With her vision of beauty as "something that emanates from oneself", a way of taking care of oneself and loving oneself, Violette Serrat has imagined Violette_FR as the brand that makes you want to dare and free yourself from the quest for perfection, to celebrate your imperfections.
Although she gravitated towards art, fashion and painting rather than make-up when she was younger, it was when a friend asked her if she could do her make-up as she painted her canvases that Violette discovered her passion for the world of beauty. She left for New York to learn the trade on the job. After a few trials with modeling agencies, it was when Carine Roitfeld gave her a chance at Vogue that her career took off.
First International Makeup Designer at Dior Beauty, Product Development Consultant at Sephora, Global Beauty Director at Estée Lauder, Creative Director of Makeup at Guerlain... Violette's CV continues to grow, as does her creativity, punctuated by meetings and a Youtube channel where she shares her best makeup tips. Then, finally, the grail: her own make-up brand.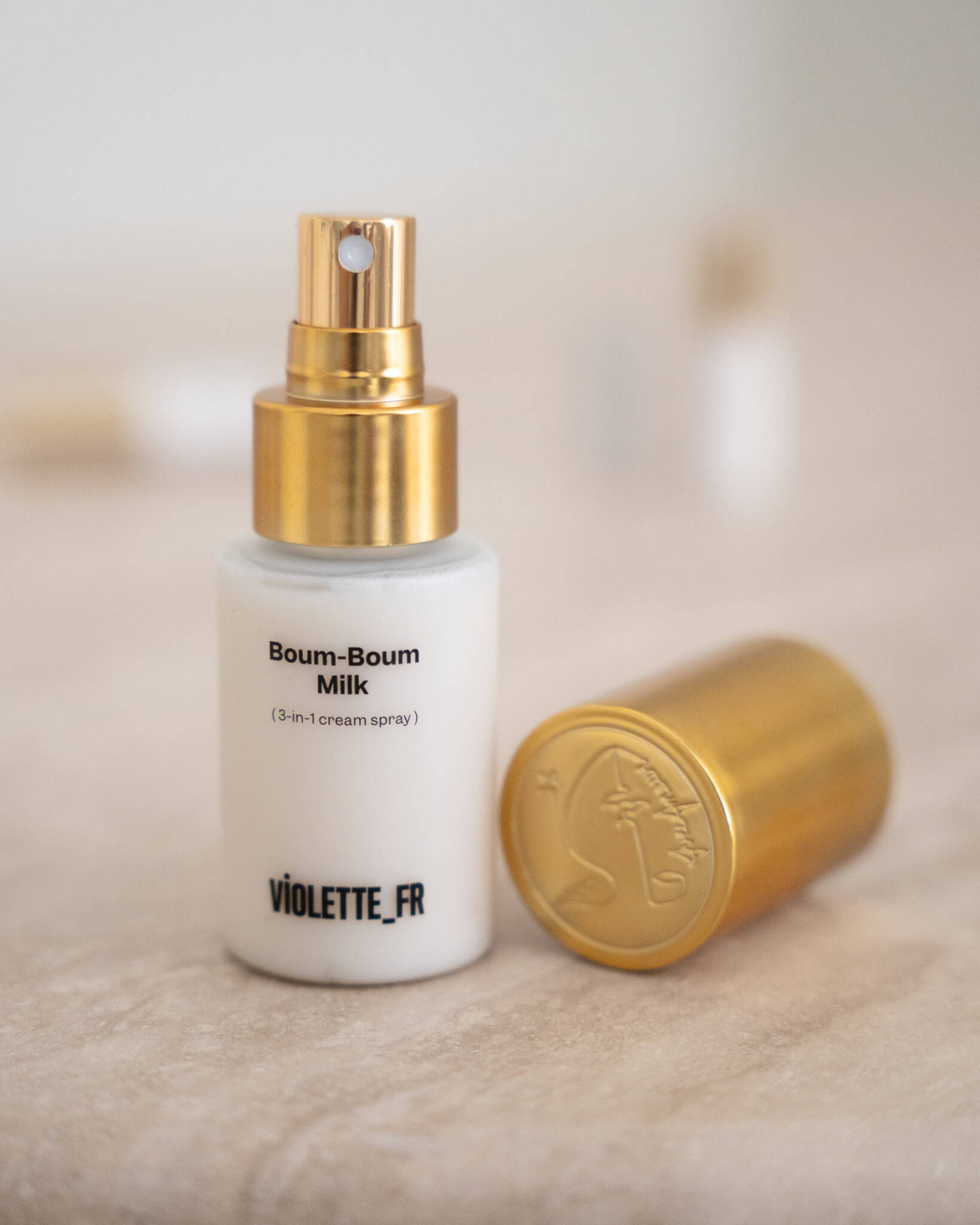 Innovative, clever, multi-purpose care products
The VIOLETTE_FR skincare line is simple, smart and multi-purpose. Conceived as products to be applied in a hurry between appointments, in the cab or on the plane, the brand has created a range of essentials for modern women with busy lives!
Our favorite treatment? The Boum Boum Milk Moisturizing Cream Spray and its clinically-proven 3-in-1 formula, which combines the effects of a lotion, serum and moisturizer, ideal for moisturizing and preparing the complexion before make-up application, and for a refreshing effect that can be sprayed on at will throughout the day. We also love Frange Puff Dry Shampooan ultra-moisturizing dry shampoo that refreshes roots in a flash.
Ultra-pigmented clean make-up with unique textures
If the whole team fell for VIOLETTE_FR make-up without even consulting each other, it's because these unique products transform any novice into a true make-up expert. We love the textures that melt onto the face to sublimate cheekbones, lips and eyelids, as well as the pigment-rich colors that sublimate without too much effort.
In fact, VIOLETTE_FR will have had no trouble converting the less make-up-savvy members of the team, thanks to the tutorials of its founder, who proves that a bronze smoky look can be achieved without a full palette of eyeshadows, provided you have a Yeux Paint Ombre à Paupe Scintillant in your beauty kit! These intensely colored eyeshadows adorn the eyes with a natural matte or ultra-shimmer finish in a single gesture. And for the mouth, we fall for the Petal Bouche Matte No-Transfer Lipsticka comfortable, transfer-free matte lipstick for an irresistibly flawless red mouth.