BEAUTY FILE
Better-aging: find the right routine!
As the years pass, the routine and products that our skin needs evolve. Here are three anti-aging routines that each deal with a different skincare concern.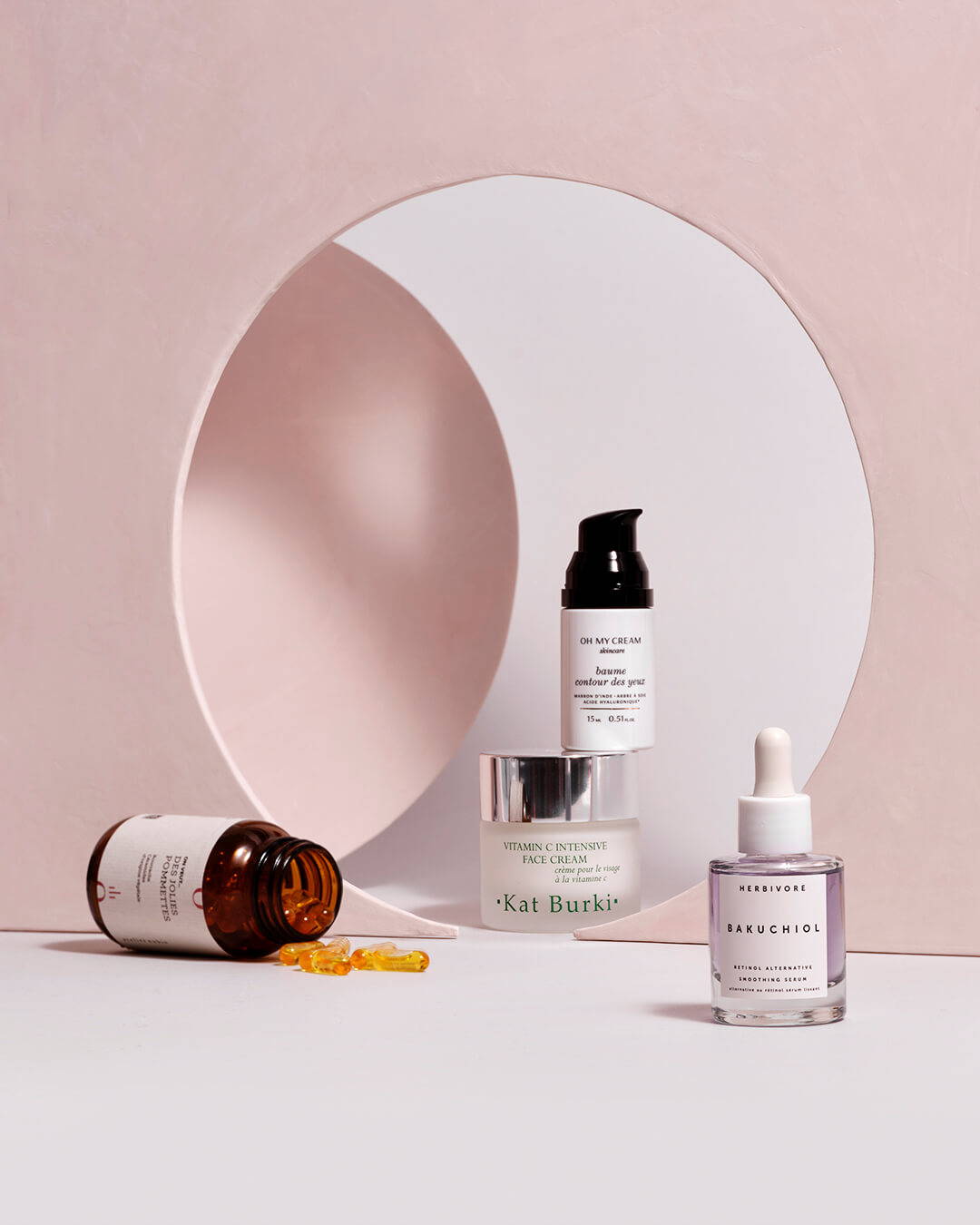 My routine at 30
Objective: Prevent the first signs of age and reduce signs of fatigue.
A gel-textured serum combining babchi (an ayurvedic plant) and tremella mushroom extract to smooth away fine lines and wrinkles and even out the complexion.
A non-greasy balm to gently take care of this fragile area, smoothing away lines and signs of fatigue in the blink of an eye! 
Taking this supplement for three months helps to naturally increase the skin's collagen levels for plumper skin for longer.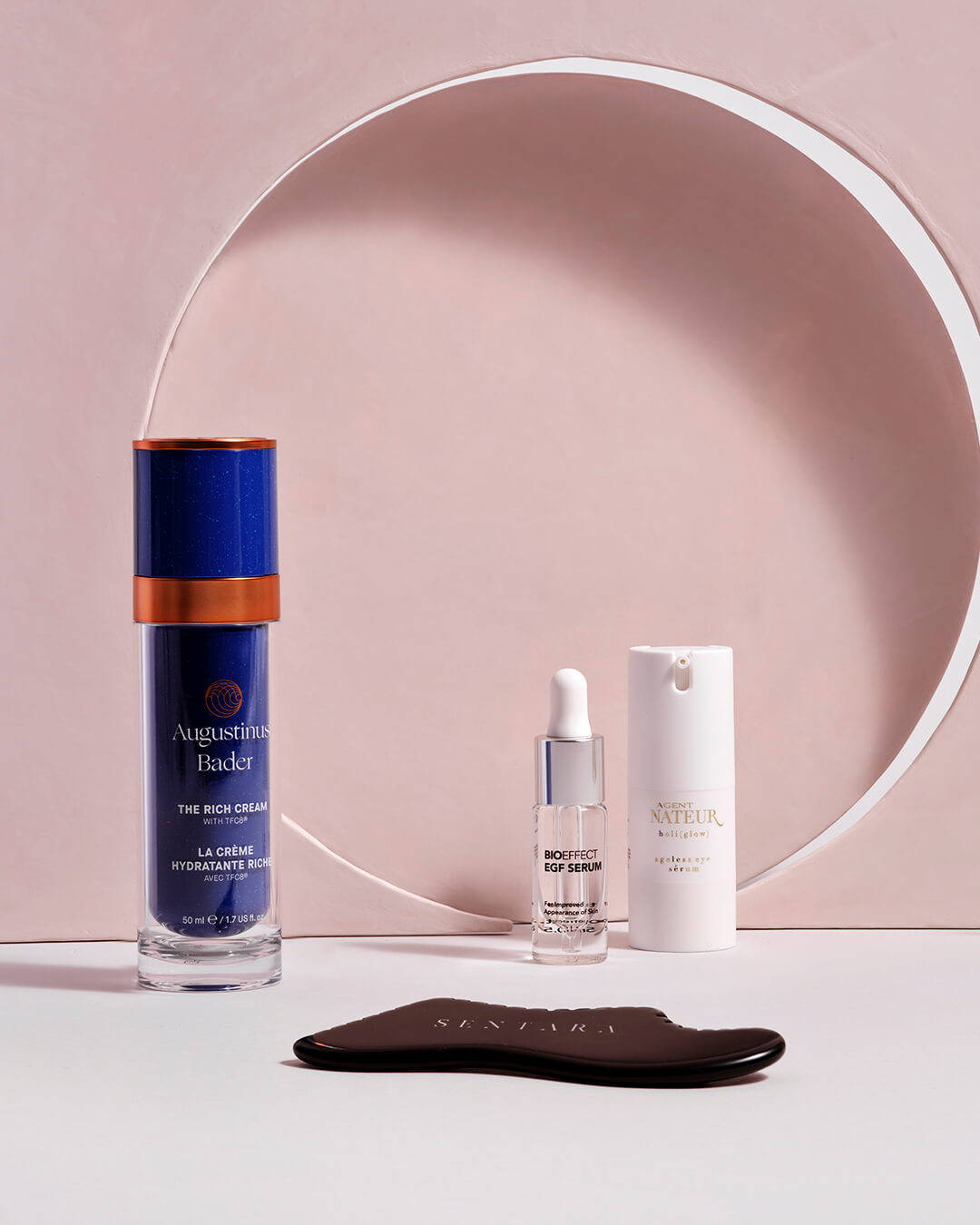 My routine at 40
Objective: Treat wrinkles; keep sagging and any dark spots under control.
If there was only one, it would be this one. Iconic and incredibly complete, it acts as well on wrinkles as on skin slackening while passing by dryness and tasks.  
Quite literally capable of reversing the signs of age, this cult serum reawakens a number of the skin's regenerative mechanisms to all-round incredible effect.
Out with bags, shadows and crow's feet thanks to this eye contour cream with a formula as concentrated as a serum. 
This gua sha has a very precise shape making it ideal to optimise the effect of your products and really improve the skin's firmness.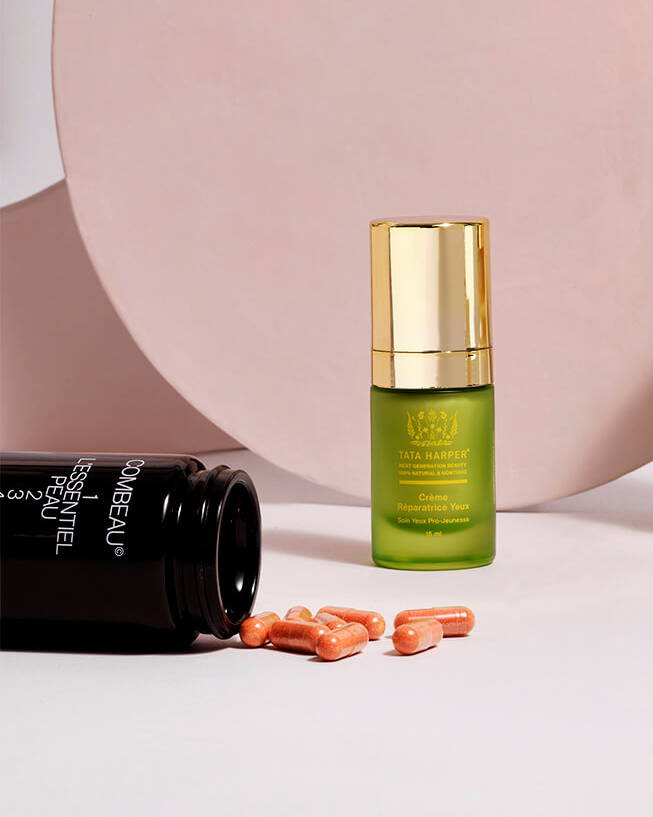 J'ai 50 ans (ou plus)
Objective : Improve the facial contour, treat wrinkles and boost radiance. 
Contains a high level of hyaluronic acid to plump the skin and improve density for a better defined facial contour. The enveloping texture is also pure joy for dry skins!
More than 62 ingredients acting in synergy to tone the skin and redefine the facial contour.
This cream hydrates deep down whilst stimulating collagen and elastine production. The eye contour is visibly smoother and bags and dark shadows are less obvious. Can also be used on the skin around the lips which has a tendency to thin over time. 
 Treat the skin from the inside with this supplement that promotes cellular regeneration, boosts collagen synthesis and hydrates.
Care at age 50 (and over)