Shopping Guides
Which face scrub is right for you?
Exfoliation is the "beautiful skin" gesture par excellence. By exfoliating the skin from time to time, desquamation is facilitated: the skin is less thick, softer, more comfortable, imperfections are rare and the complexion is more uniform and luminous. In lotion, powder or mask, here is our selection!
How often can I exfoliate?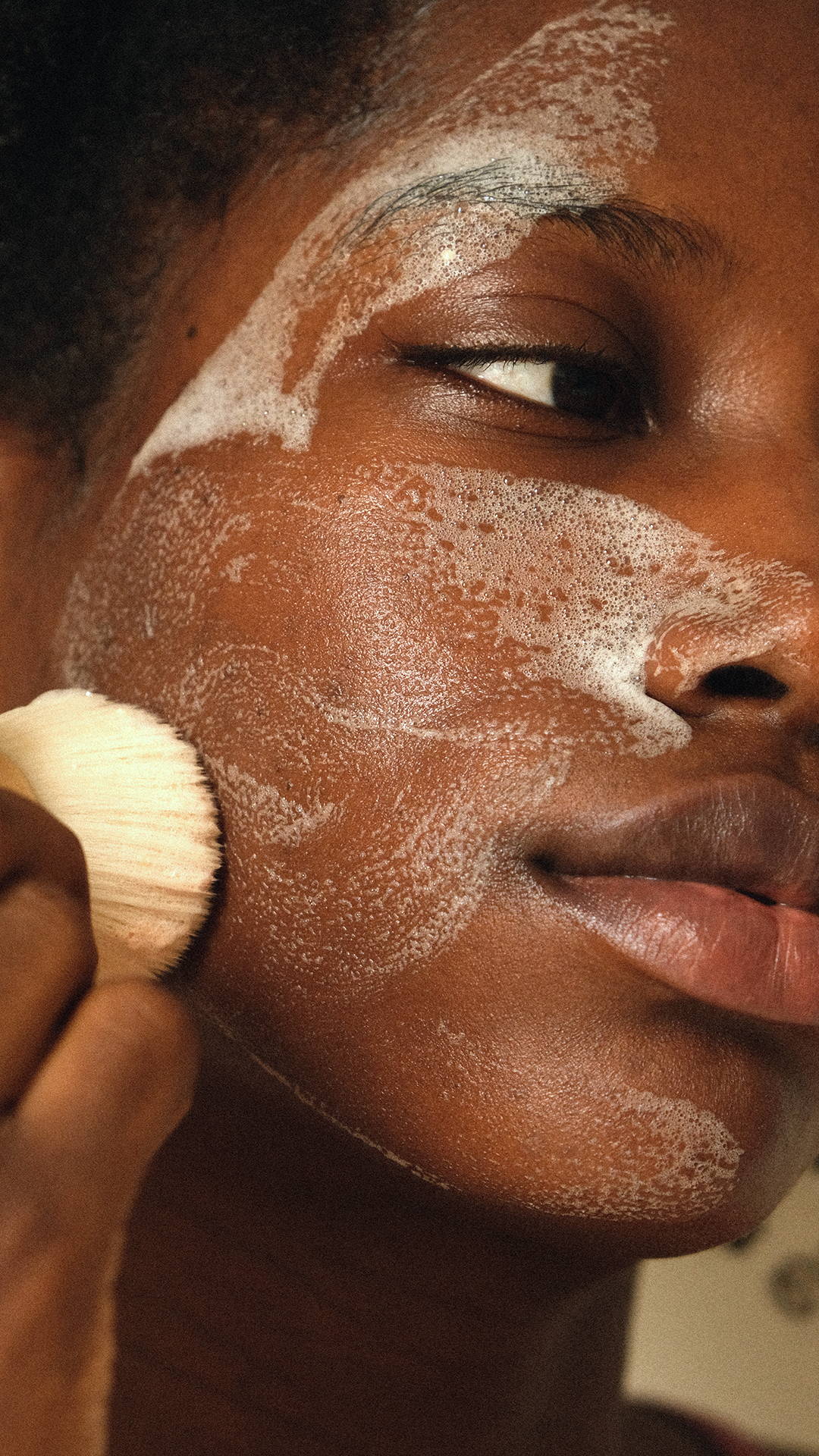 On average, once or twice a week and always on clean skin. Even sensitive skin can be exfoliated, as long as an appropriate product is used. The only thing to watch out for is the sun. Avoid exfoliating in the morning if you are exposed to the sun during the day. And if the exfoliation takes place the day before, one applies a solar cream the following morning :) 
Find your scrub!
Skin lacking radiance
first signs of aging
Wrinkles
Chemical
Vendor
ready-steady-glow-lotion-tonic
€ xx
Vendor
daily-microfoliant
€ xx
Vendor
scrub-smoothing-double-action
€ xx
Skin prone to imperfections
Skin prone to blemishes
Skin prone to redness
Chemical
Vendor
exfoliating lotion
€ xx
Vendor
petrol-micro-peeling-eclat
€ xx
Vendor
dermalogica-daily-milkfoliant-exfoliant-powder
€ xx
Not quite sure what your skin type is?
Looking for a complete customized routine?
How to choose the right scrub for your skin?
A "beautiful skin" gesture par excellence (provided that it does not rhyme with irritation), the facial scrub or exfoliation is the step of our routine with numerous beauty benefits. Too often forgotten or not sufficiently applied, this beauty essential will reveal a radiance that you don't even know about. Smooth the skin texture of your face, find soft lips, firm up your body and reduce the orange peel effect? We reveal the benefits of facial scrubsWe reveal the benefits of facial scrubs, and give you our best advice and our favorite scrubs, below.
Among our 3 essential gestures to have a beautiful skin, theexfoliating has a place of choice! Incorporate an exfoliator into your routine can solve many problems. This essential gesture gets rid of all your little dead cells, thus promoting cell renewal.cell renewal. And cell renewal means smoother, tighter skin.smoother, tighter skinA smoother, tighter skin, a more radiant complexion and the prevention of imperfections. So don't neglect your exfoliation, practice once or twice a week! Pssst, use a facial scrub even delays the appearance of the first signs of aging.
The most used exfoliation habits
The "zero" scrub Some of you have given up scrubs because you haven't found a method that doesn't irritate your skin! However, a lack of exfoliation prevents the active ingredients from penetrating, impedes the flow of sebum, clogs pores, dulls the complexion and slows down cell renewal. With all these problems, we understand that (gentle) exfoliation is an essential step that it is high time to integrate into your routine!
Mechanical exfoliation Mechanical exfoliation: here, the grains are rubbed to remove dead cells. These scrubs may be suitable for dry skin, but beware, in most cases, they are too strong! Often used too abruptly, mechanical exfoliation is not recommended for sensitive skin or skin with imperfections. Why not? Because these famous grains risk opening the pimple and causing bacterial proliferation. As you can see, exfoliation should not be synonymous with irritation!
Chemical scrubs These are the exfoliants that we prefer at Oh My Cream because we believe that they are more respectful of the epidermis, whatever your skin type. Their chemical (or enzymatic) action nibbles away at the small dead cells for for a gentle exfoliation.
How to choose your exfoliant or facial scrub?
Enzymatic or chemical exfoliation is a much gentler method than mechanical exfoliation, but some exfoliants can be quite concentrated: make sure the product is well adapted to your skin! These exfoliants exist in the form of powder (to be mixed with water), mask (to be left on), or even lotion or serum: if the texture and the method of application are to be chosen according to your tastes and habits, the main thing is to correctly target the exfoliating molecule that will solve your problem. Choose a fruit enzyme scrub if you have sensitive or reactive skin, with antibacterial salicylic acid if imperfections are your daily lot, with lactic acid to boost hydration and clarity of the complexion, or withglycolic acid for a more powerful and anti-aging action.
The face scrub for normal skin in search of radiance
For the lucky ones who don't have any particular problem to deal with, we're banking on the radiance! If I discover the grain-free exfoliationI adopt the Daily Microfoliant Dermalogicabest-seller at Oh My Cream, the exfoliating powder with enzymesThe daily and universal exfoliating powder guarantees a perfect skin texture and is amazing from the very first use! If I have sensitive skin, I opt for the Exfoliating Powder Oh my Cream Skincare, all the more gentle. If I don't have the time to incorporate a gesture into my daily routine, I prefer the more powerful Glycolactic Skin Renewal Mask Ren Clean Skincarea glycolic acid-based marmalade to be left on as a mask for a "wow" effect.
Facial scrub for sensitive skin
One key word: gentleness! Reactive and inflamed, sensitive skin should be treated with care. Exit acids that are too powerful I prefer fruit enzymes, these 100% natural molecules that do the job gently. If I'm discovering grain-free exfoliation, I adopt the Exfoliating Powder Oh My Cream Skincarea gentle exfoliating powder to be mixed with water to reveal a smooth and even complexion. If you don't have the time to incorporate something into your daily routine, opt for the Resurfacing Mask Tata Harpera gentle exfoliating mask to leave on for 20 minutes.
Which facial scrub for dry or dehydrated skin
Lucky for normal to dry skin, it only has minor problems. To gently exfoliate them, creamy textures rich in moisturizing ingredients are perfect. Find our tips for taking care of dry or dehydrated skin here.
Which exfoliator to choose if you have blemish-prone skin
If your skin is prone to imperfections, opt for gentle exfoliations (blemishes are above all inflammation that must be soothed!) and formulas containing salicylic acidan exfoliating ingredient known for its gentleness and antibacterial properties. Find all our advice to fight against imperfections here.
For skin with dark spots
For those who don't want to add to their daily routine, swap their cleanser for the Skin Resurfacing Cleanser Dermalogica the enemy of damaged skin, or opt for the Vital Foaming Cleanser Mousse Cleanser Nuori which guarantees a clearer and more radiant complexion. Multi-users (who are not sensitive) can leave the Exfoliating Lotion Oh My Cream Skincare Exfoliating Lotion with glycolic acid, which also fights against imperfections.
The right reflexes to have when performing a facial scrub
When performing a facial scrub, you must adopt a few good reflexes. First of all : the frequency. It is important to listen to your skin. Indeed, if you have sensitive skin (frequent redness, feelings of heating, tightness...), it is better to use gentle products and to space out your facial scrubs. If your skin is very sensitive, it may be counterproductive to use a facial scrub more than once every two weeks for example, at the risk of altering your skin barrier. Listen to your skin and if in doubt, do not use an exfoliant if you feel it is very fragile.
The best face scrub is the one that is best suited to your skin type. If you use a face scrub with grainsIf you use a grainy facial scrub, apply it gently, without pressing, using circular movements on your skin. And, if you have imperfections, we advise you to use chemical or enzymatic facial scrubsIf you have blemishes, we advise you to use chemical or enzymatic facial scrubs instead, as these scrubs can create micro lesions on your blemishes and therefore encourage the spread of bacteria on your face and cause other blemishes. Adopt for example an exfoliating lotion with glycolic acid To reduce blemishes or spots, this is the most effective exfoliant for you.
Ideally, follow your facial exfoliation with your favorite face maskThe active ingredients penetrate better on freshly exfoliated skin. Finally, follow with a lotion and then a moisturizing product (serum and cream or oil), and you're done. Finally, don't forget to protect yourself from UV rays the next day with a sun cream, whatever your skin type, without exception.