Shopping Guides
Which mask is right for you?
Complete your beauty routine by adding a mask! Its targeted active ingredients make it possible to remedy in an even faster way a marked dehydration, a loss of brightness or a push of imperfections (or all at the same time!)...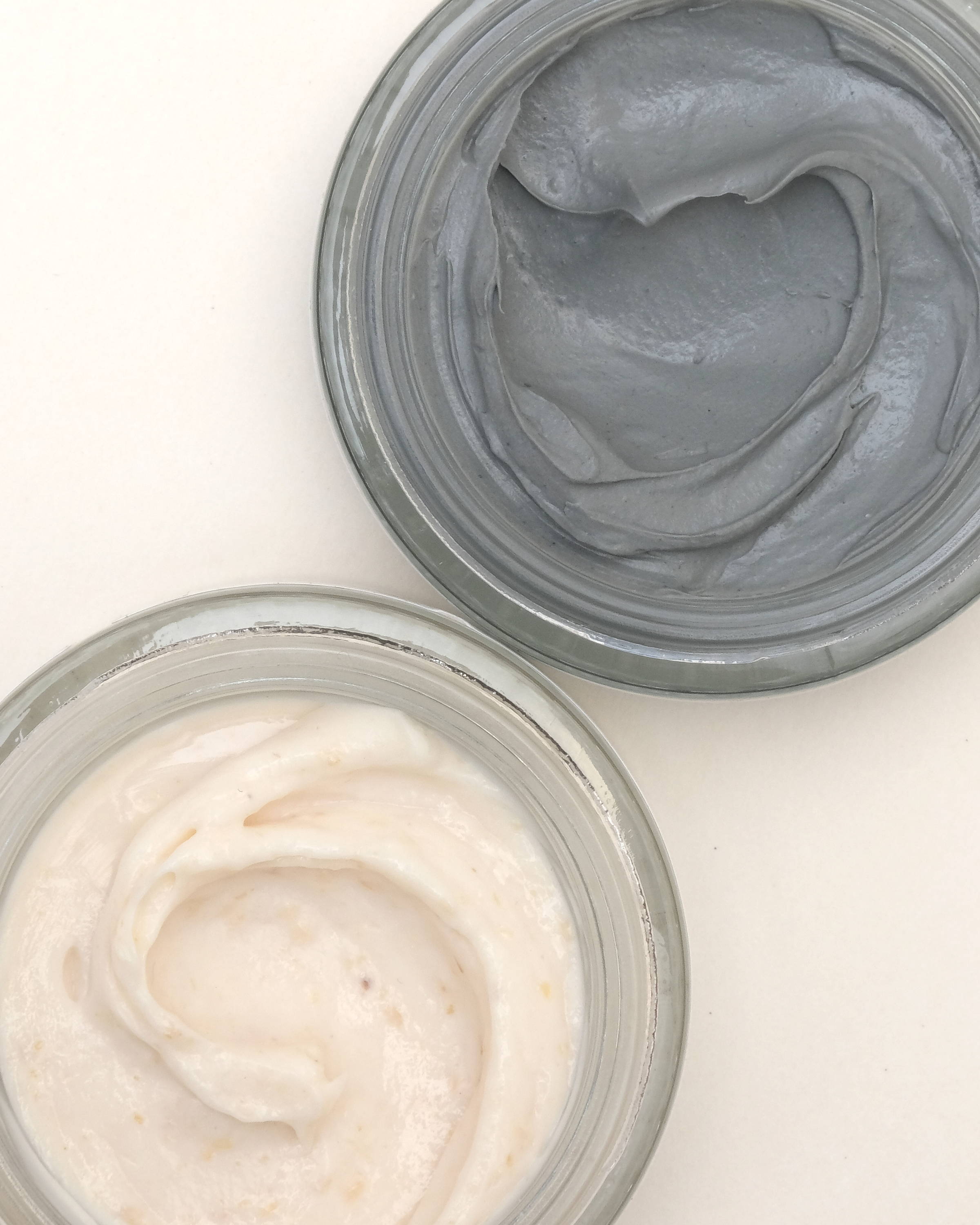 Frequency & application tips
Ideally, the frequency of application of your mask isonce or twice a week. As for application, always leave it on clean skin and follow the time indicated. Be careful, some masks are exfoliating and leaving them on for too long can sensitize your skin. For the clay-based masks, do not hesitate to moisten them from time to time, you will not decrease their effectiveness ;-)
Find (finally) the right one!
Skin prone to imperfections
Sensitive & reactive skin
Dry skin
Skin lacking radiance
Mature skin
Not quite sure what your skin type is?
Looking for a complete customized routine?
Which face mask to choose? 
A real booster for our routine, the application of a face mask is an excellent reflex: whether it's to keep our skin at its best or just to draw out when nothing goes right, face masks have more than one trick up their sleeve... We know the traditional moisturizing masks, but at Oh My Cream, we like to go further and find you some super-gifted masks combining purification AND moisturizing for example, so that you don't have to compromise anymore. So here's a quick roundup of our cult masks to use alone or to alternate in your beauty routine! 
How to choose a face mask? 
The face mask is finally one of the easiest products to choose when you know what you want to improve on your skin: to fight against imperfections, to put an end to discomfort or to bring an anti-aging action... you will just have to be careful on one point: the degree of sensitivity of your skin. For sensitive skin, make sure you don't choose a face mask that is too strong or stimulating. You should also avoid face masks that are too rich if your skin has a tendency to break out. 
Radiance face masks 
For a new skin, nothing beats an exfoliating face mask: you can choose one based on fruit acids, enzymes or glycolic acid for example, which will nibble away at the surface of the skin all the dead cells responsible for a dull complexion. When left on for just a few minutes, they promise an express radiance boost... so no more excuses not to get started! Sensitive skin types should opt for gentle exfoliating masks with a BHA base. 
Moisturizing masks 
If hyaluronic acid is systematically the star ingredient of moisturizing masks, it is because by penetrating the tissues, this molecule fights dehydration by swelling like a sponge, to fill our skin with water. It is therefore the ingredient to track down absolutely for a visibly plumped and comfortable skin. 
Soothing masks
Is your skin overheated or irritated? Applying a soothing mask once or twice a week will be a great help in repairing an altered skin barrier and extinguishing inflammation. Honey, calendula, St. John's wort, arnica... will also make our epidermis more resistant to external aggressions and will help prevent skin aging. Leave it on overnight to repair, soothe and moisturize, and regain velvety, redness-free skin. 
Purifying masks 
Each problem skin has its own purifying face mask: if it is sensitive, choose a purifying mask based on gentle purifying active ingredients such as honey, white clay or copaiba. And for skin that does not have sensitivity problems, charcoal, sulfur, mint or tea tree extracts will be perfect allies in stopping pimples and boosting healing. 
Anti-aging masks 
We track down cocoon masks (because the skin dehydrates more easily), and specialized formulas with antioxidants, peptides or hyaluronic acid to fill in wrinkles, rehydrate and fade small pigmentation spots... In just a few minutes, the skin feels smoother and the complexion looks so much more radiant! Some masks can also be applied to the eye contour area to rehydrate this too often forgotten zone.