Beauty posts
Our favorite tips and scrubs for the perfect body scrub!
The body scrub Body scrub is often one of the great forgotten of a beauty routine. However, once a week, beyond a softer skin, its benefits are numerous... Did you know that it could also reduce cellulite, improve firmness or avoid ingrown hairs after a depilation? Here is a brief overview of its benefits, application tips and suggestions for natural body scrubs (yes, forget the polluting silicone beads and go for a clean exfoliation).
Why a body scrub changes everything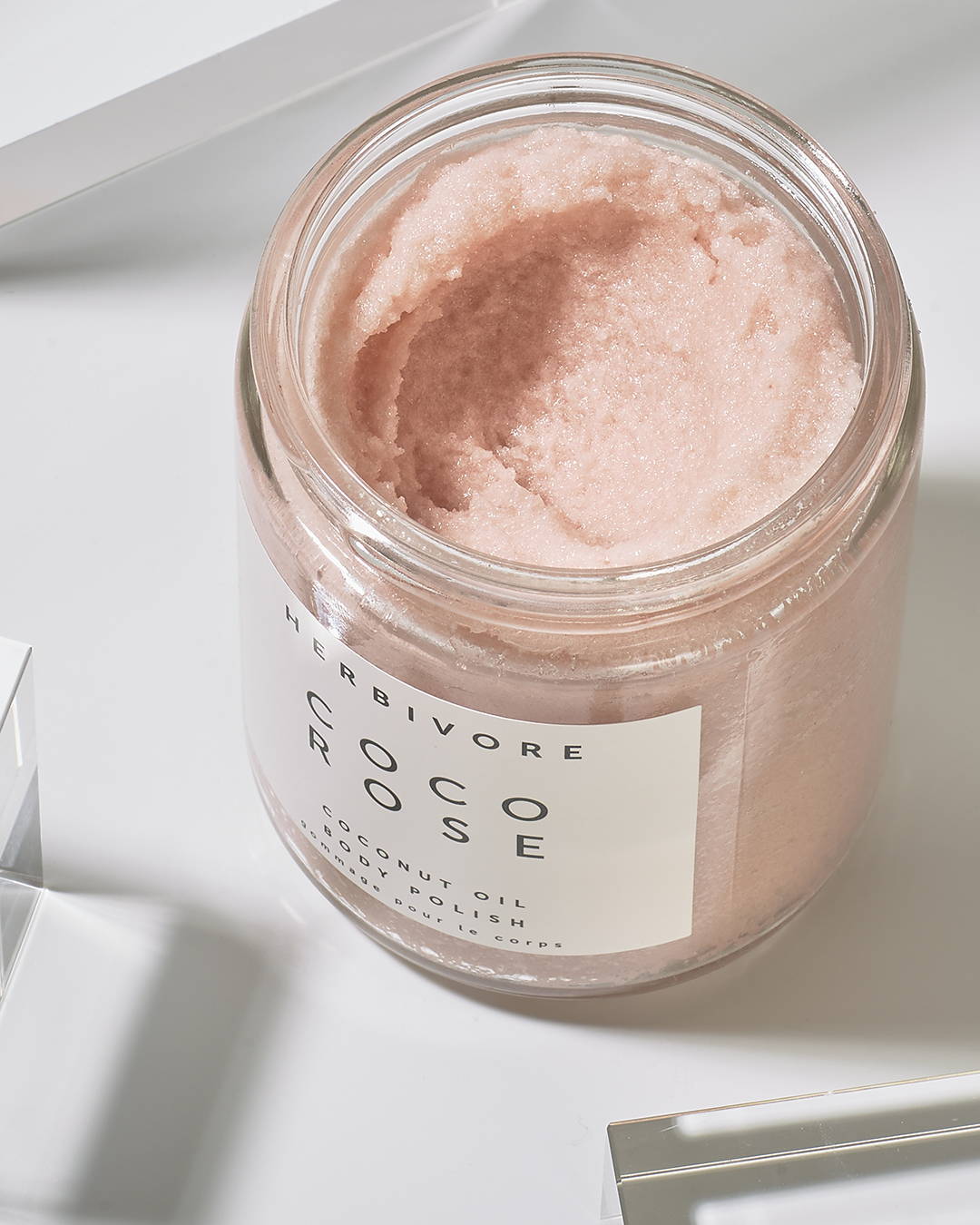 Whatever the type of body scrub used, its operation remains the same: it eliminates the dead cells on the surface of the skin. Indeed, our cells are constantly renewing themselves and finish their journey on the surface of the epidermis, the last visible layer of our skin. By exfoliationBy exfoliating, we eliminate these dead cells but not only... Yes because the body scrub sends a clear message to the skin: that of to renew these skin cells more quickly. By energizing the skin, its aging process is slowed down and, because we perform a massage at the same time, we stimulate the blood circulation.
Dead skin cells are also responsible fora rougher and duller skinExfoliation is a quick and easy way to remove them! Finally, when practiced regularly, exfoliation of the body helps to minimize cellulite and the "orange peel" aspect by "breaking up" the small fatty clusters. Are you prone to stretch marks? The body scrub can also minimize their appearance and prevent them by boosting the production of elastin, and therefore the firmness of tissues.
Our selection of body scrubs
Which body scrub should I use?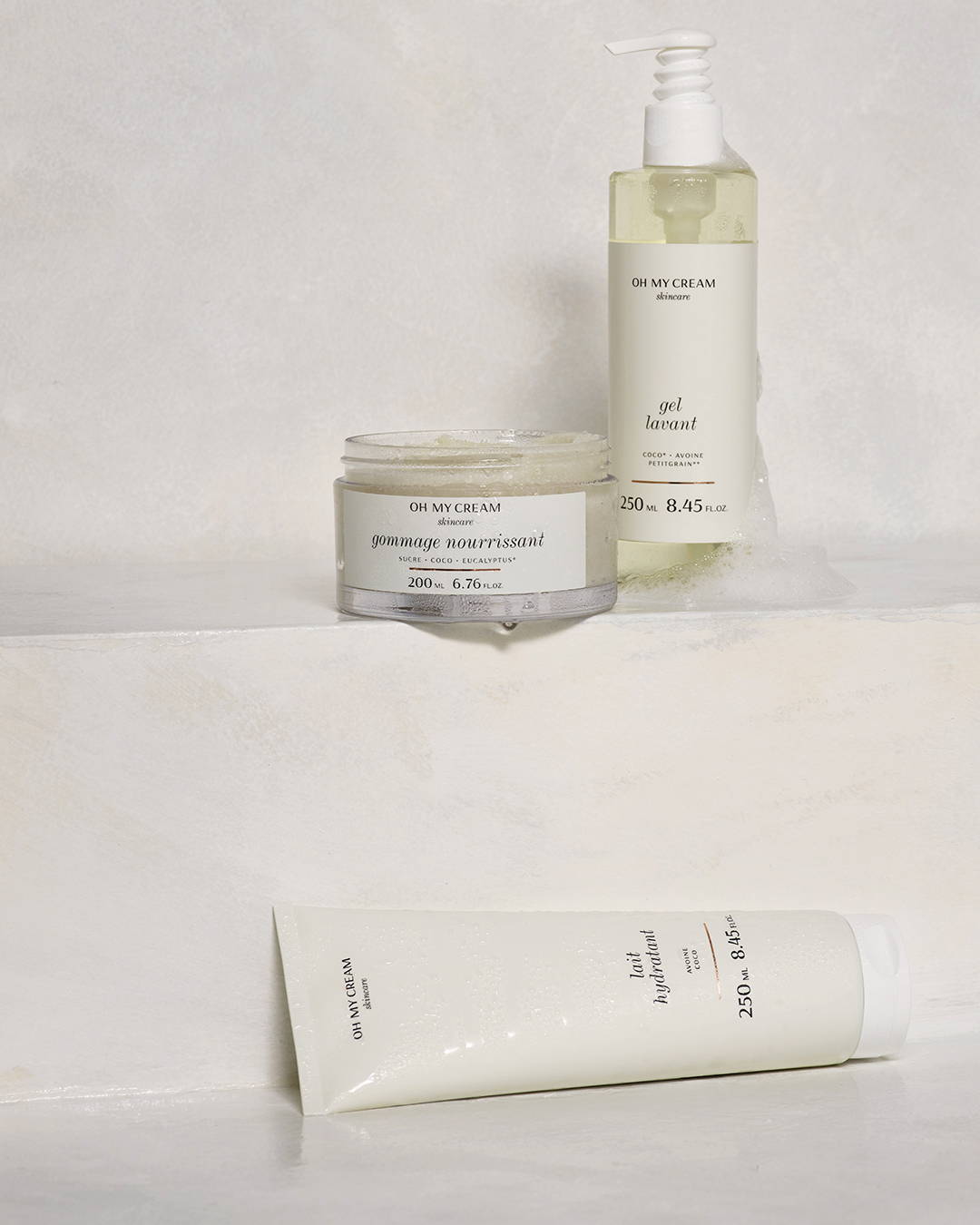 If the body scrub is the one with generous grains, there is another type of exfoliation that could satisfy the most hurried...
For an exfoliating and moisturizing action at the same time, opt for an exfoliating body cream like the AHA Radiance Renewal Body Serum Ren Skincare. Often based on lactic acid known for its 2-in-1 action, this type of new generation exfoliant will unfortunately not be suitable for very sensitive skin.
Universal, very soft and appreciated for its "spa" side, the scrub with grains as with the Coco Rose Exfoliating Body Scrub Herbivore is the scrub that will suit all skin types.
The real lesson in applying body scrub
The ideal frequency for a body scrub is different from the face: once a week is sufficient. A classic body scrub with grains is generally applied to wet skin, directly under the shower. However, for very dry and rough areas such as feet or elbows, it can be used on dry skin. Massage the scrub from bottom to top(for a better blood circulation) in circular movements, then rinse with lukewarm water. For the more adventurous, finish with a jet of cold water to boost circulation! Finally, do not hesitate to use your body scrub one day before waxing/shaving to avoid ingrown hairs. You can also exfoliate the day before applying your self-tanner to avoid streaks... Then finish off with a body oil or moisturizing cream on slightly damp skin.
Now you know all about body scrubs! At Oh My Cream, we offer a wide variety of body scrubs. And as we are aware that it is not always easy to decide online, do not hesitate to come and ask us if you have any doubts: we are available by email at consultation@ohmycream.com or just at the bottom right of your screen by live chat.