Lifestyle
5 easy and healthy recipes from Aurélie Canzoneri, naturopath
Buckwheat Bread Recipe
Ingredients for 1 loaf:
130g buckwheat flour
90g of chestnut or quinoa flour
60g almond powder
1cs of coconut sugar
1/2 teaspoon of bicarbonate
1cc of salt
25cl of almond milk, hazelnut milk, ...
2 eggs
1c of unpasteurized cider vinegar
Oil the cake pan.
Prepare the dough by pouring all the dry ingredients into a large bowl, then add the almond milk and eggs and mix. When the dough is nice, add the vinegar and mix one last time, then pour it into the cake tin.
Put it in the oven/steamer.
After about 45 minutes, prick the bread with the tip of a knife to check for doneness. If the knife comes out clean, the bread is done.
Wait for the bread to cool before unmolding it.
You can keep the bread in a cloth for a few days.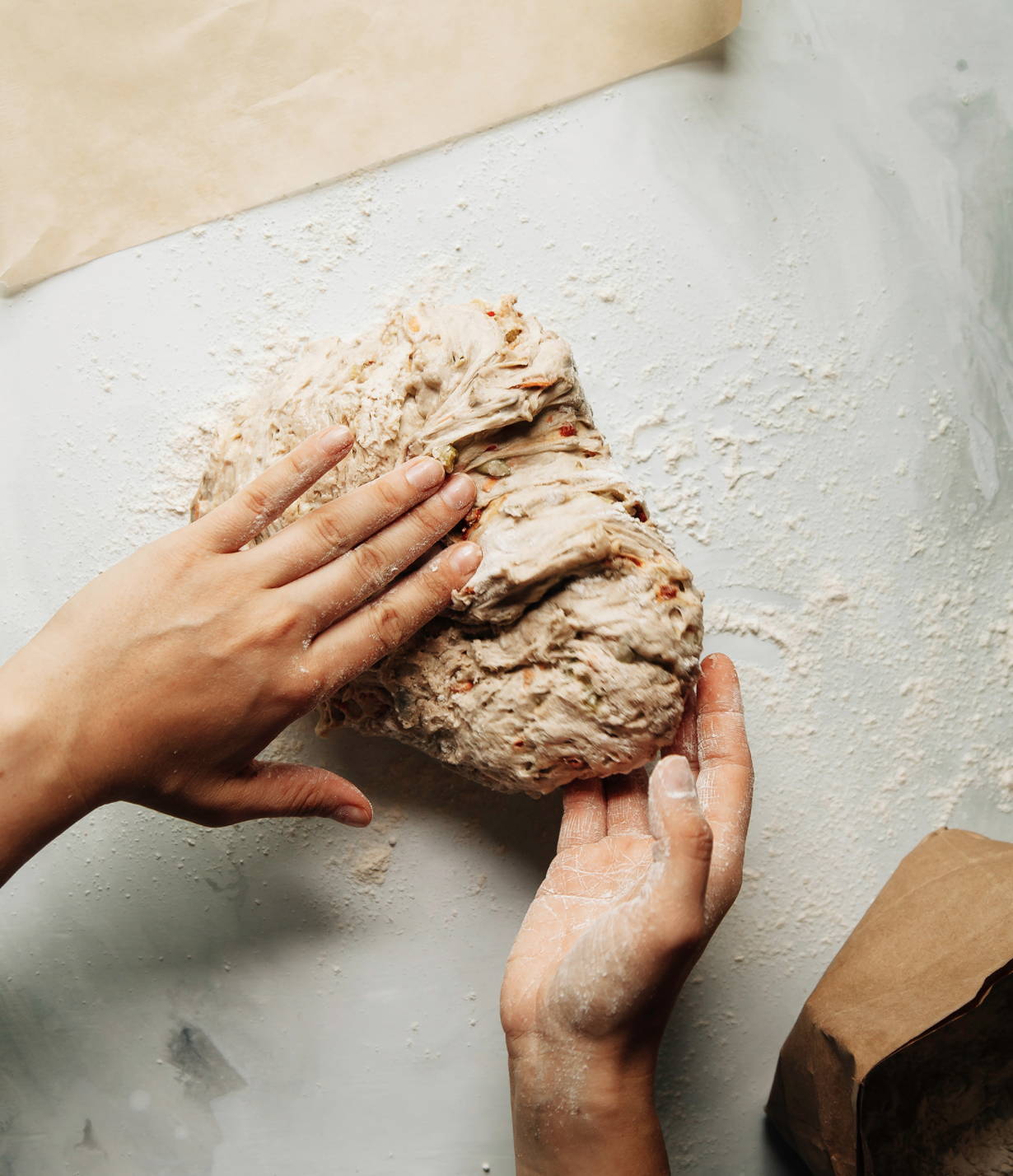 Golden milk
Ingredients:
Plant milk (the one you prefer)
One teaspoon of turmeric
One teaspoon of cinnamon
One teaspoon of coconut oil
A teaspoon of honey if you wish
Heat the milk with all the ingredients in a saucepan, mix and serve!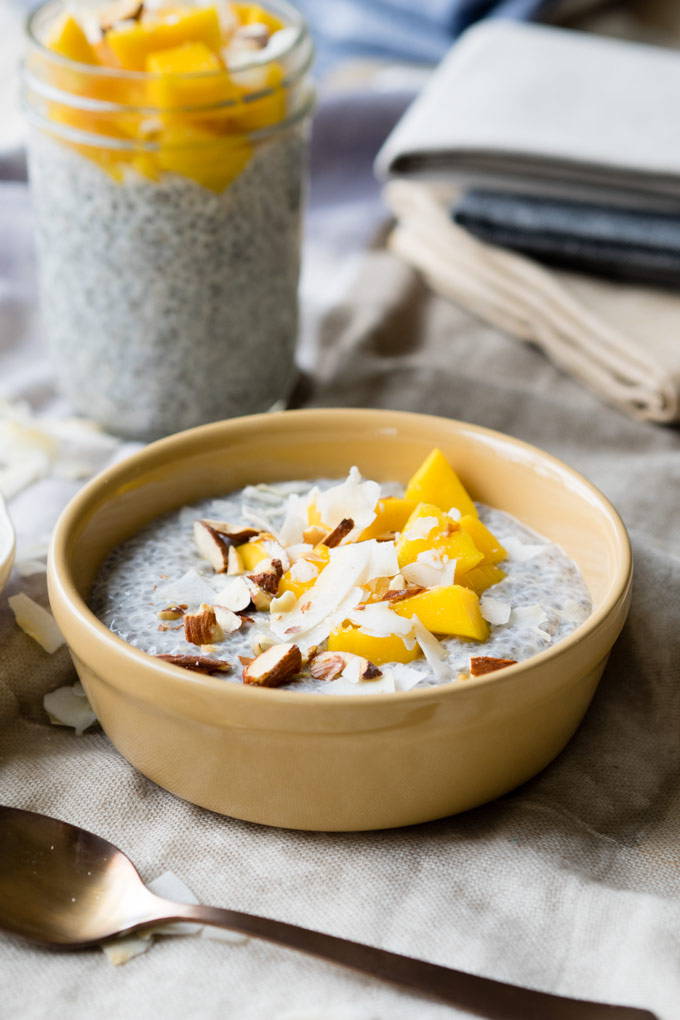 Chia Pudding
Prepare it the day before, put it in the fridge overnight and eat it the next day (can be kept in the fridge for a few days).
Here is a basic recipe for 1 person that can be adapted to the mood and the season:  
40 g chia seeds (about 3 tablespoons)

100 ml of vegetable milk

1 pinch of cinnamon powder (optional)
In accompaniment :
Fresh fruit in season 

Hazelnuts, almonds, pumpkin seeds, flax seeds, sesame seeds
Grated coconut 

Compote
...
Mix the chia seeds with the vegetable milk and cinnamon.
With a fork, lightly beat the mixture for a minute or two until the seeds thicken and distribute in the liquid. 

Let the seeds rehydrate for a few minutes and then come back to mix (repeat this several times), add milk or chia seeds depending on the consistency and the desired result.
Then pour the mixture into bowls or glasses with a ladle and leave them in the fridge overnight.
Hummus
Ingredients:
200g of cooked chickpeas
Two tablespoons of Tahin
100ml of olive oil
100ml of water  
2 pinches of cumin
Salt 
Optional: Garlic, paprika, curry ...
Recipe: 
Blend all ingredients in a blender!
Pancakes
Ingredients:
600 g buckwheat flour 
1 egg
700ml of water
Method
Mix all ingredients well and let stand for 30 minutes to 1 hour.
Cook them on low heat in a normal pan.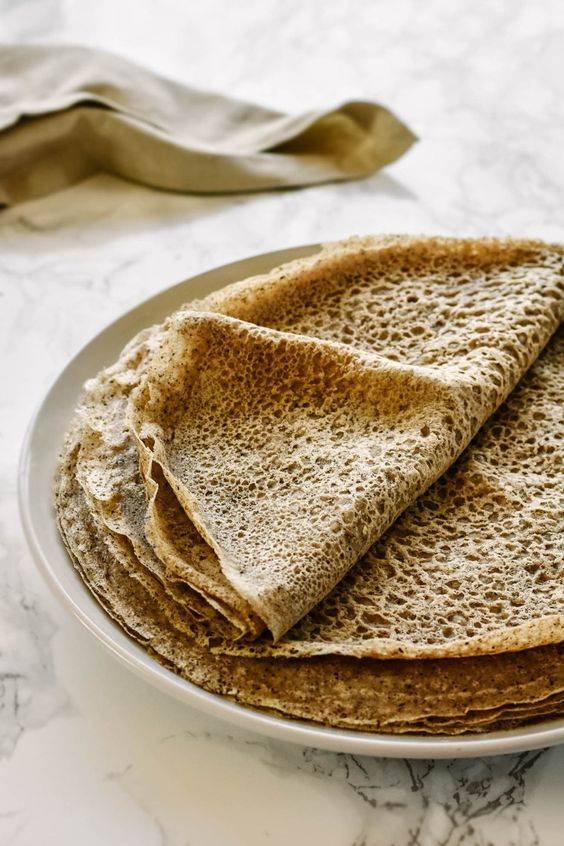 Photo credits: 1. The First Mess. 2. Chia Pudding, The Work Top. 3.Pardon My French, pancakes.