Beauty Files
Augustinus Bader: the anti-aging revolution
Equipped with the valuable TFC8 complex© patentedcomplex, Augustinus Bader's skin care products have impressed us with their anti-aging performance performance! Discover the 9 cult must-haves for visibly transformed skin and hair.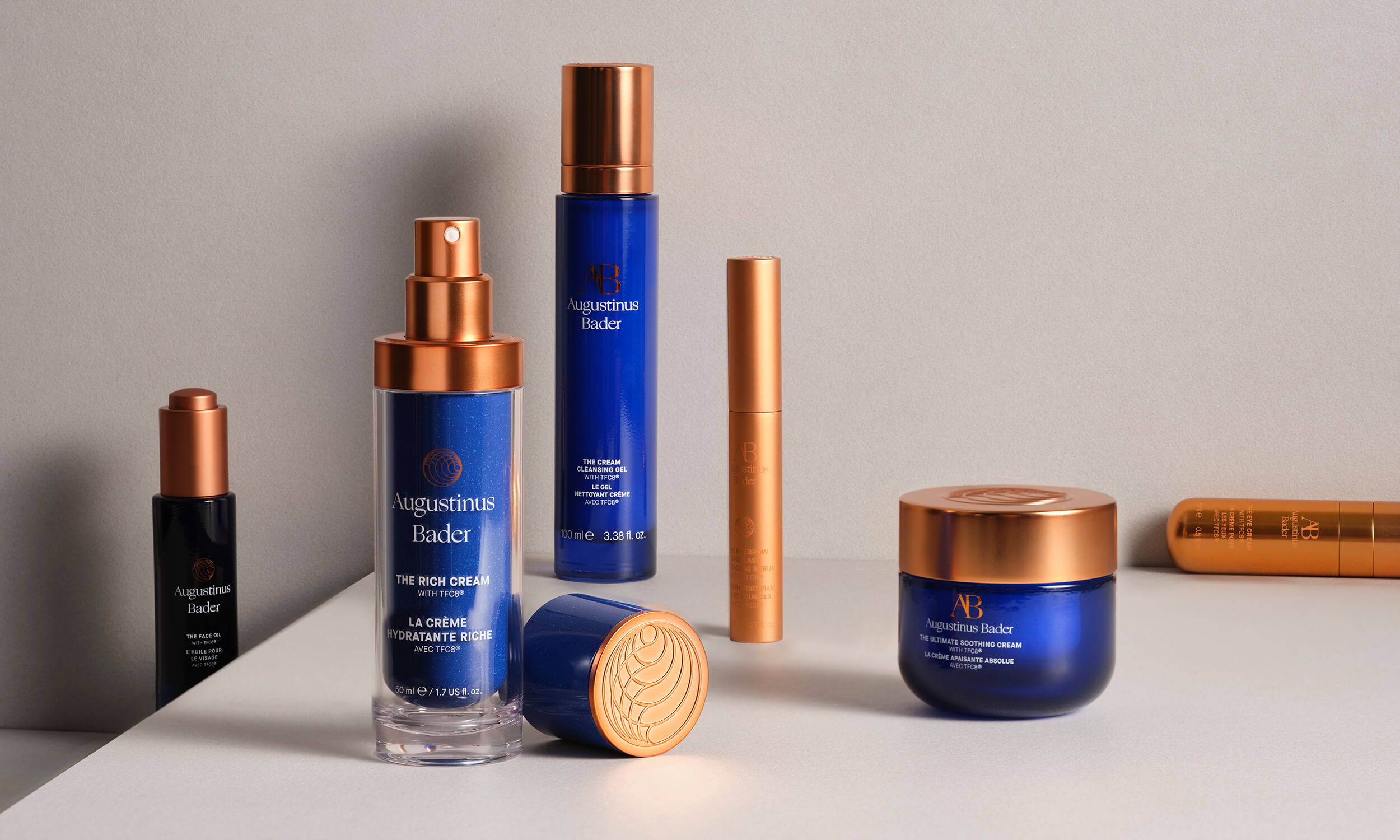 30 years of research and innovation later… 
Pionnier de la médecine régénérative, et après avoir consacré tout un pan de sa vie dans la recherche et l'enseignement de la biomédecine et des cellules souches, le Professeur Bader décide de lancer sa propre gamme de soins. Son crédo ? Activer, stimuler, cibler. Profitant du mécanisme naturel de régénération de la peau, celui-ci innove en créant le Complexe TFC8, capable de soutenir et de faire sur-performer ce processus de régénération. A la clé, un vieillissement cutané ralenti, une peau réparée, un rebondi incomparable et un teint lumineux. En bref, une peau à son potentiel optimal.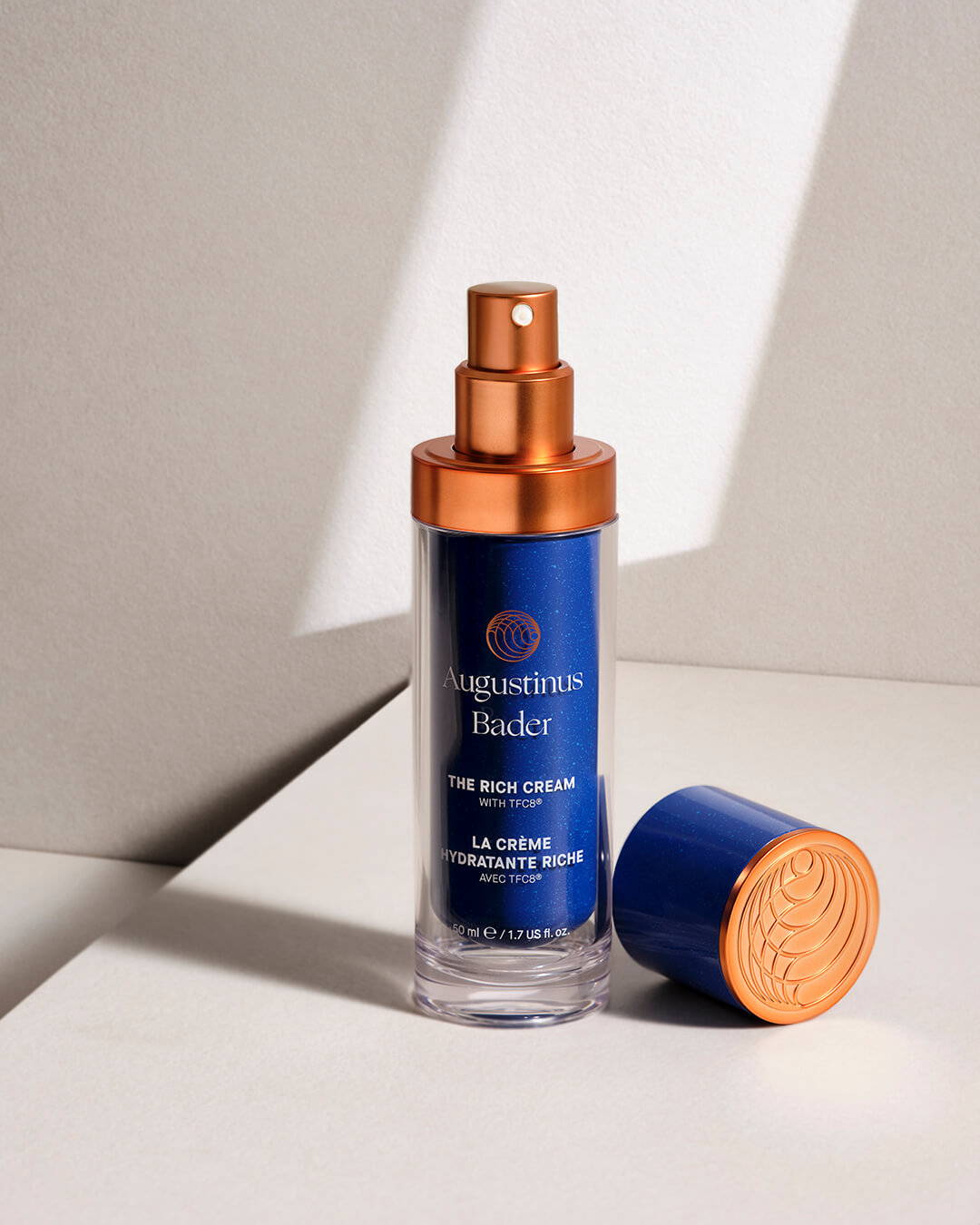 The Cream & The Rich Cream, the winning combo that reverses the signs of aging
One cream, two formulations, 30 years of innovation! Each adapted to two specific skin types, these two cult creams have already conquered the whole world and we understand why:  
With its light texture and

sensation of freshness

it leaves after application,

The Cream

is ideal for combination to oily skin.

The Rich Cream

will appeal to normal to dry skin thanks to its enveloping

enveloping formula,

rich and nourishing. But no matter which bottle you choose - and this is scientifically proven -

wrinkles and fine lines fade in just 4 weeks

.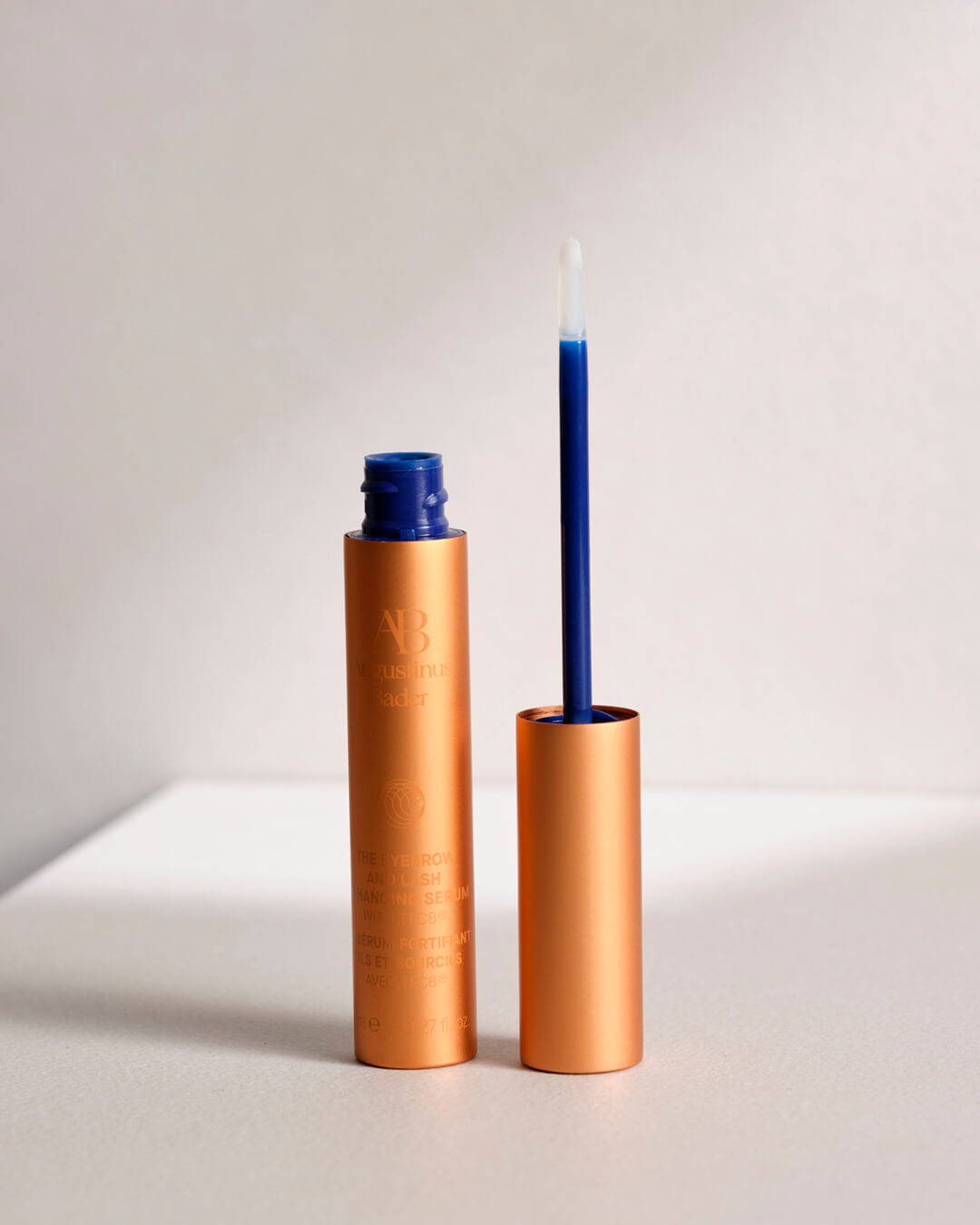 The new growth-boosting serum for lashes (and eyebrows!)
Ce nouveau sérum soin 2-en-1 va vite devenir votre chouchou ! Enrichi du célèbre complexe TFC8®, il renforce les follicules pileux des cils et des sourcils. En plus de leur apporter du volume, il nourrit et favorise leur pousse grâce au complexe d'acide hyaluronique, d'algue rouge et d'huile de ricin dont il est composé. Véritable booster de pousse, les résultats sont visibles en 12 semaines : la frange des cils est plus fournie et les sourcils plus épais. À vous le regard de biche !  ;-)
The trick to using it Use the wide side of the brush for the eyebrows and the thin side for the lashes.
The SOS duo for hair
In addition to its skincare performance, Augustinus Bader is also revolutionizing our hair routine with its haircare rangeline, which also features the TFC8 complex® which we can't live without.
The Shampoo & The Hair Oil is the ideal duo to adopt for healthy and fortified hair Its innovative formula acts as a repairing, protective and growth-boosting shield.
With

The Shampoo

says goodbye to dull, lifeless hair! It acts from the root by strengthening the hair to the tips. Its revitalizing and moisturizing effect makes hair shiny, silky and healthy.

Real

elixir of nutrition

,

The Hair Oil

transforms flat, brittle and split hair into supple, thick and silky hair. With a cocktail of fortifying and ultra-regenerating active ingredients, this oil provides essential nutrients for concentrated hydration and optimal hair protection.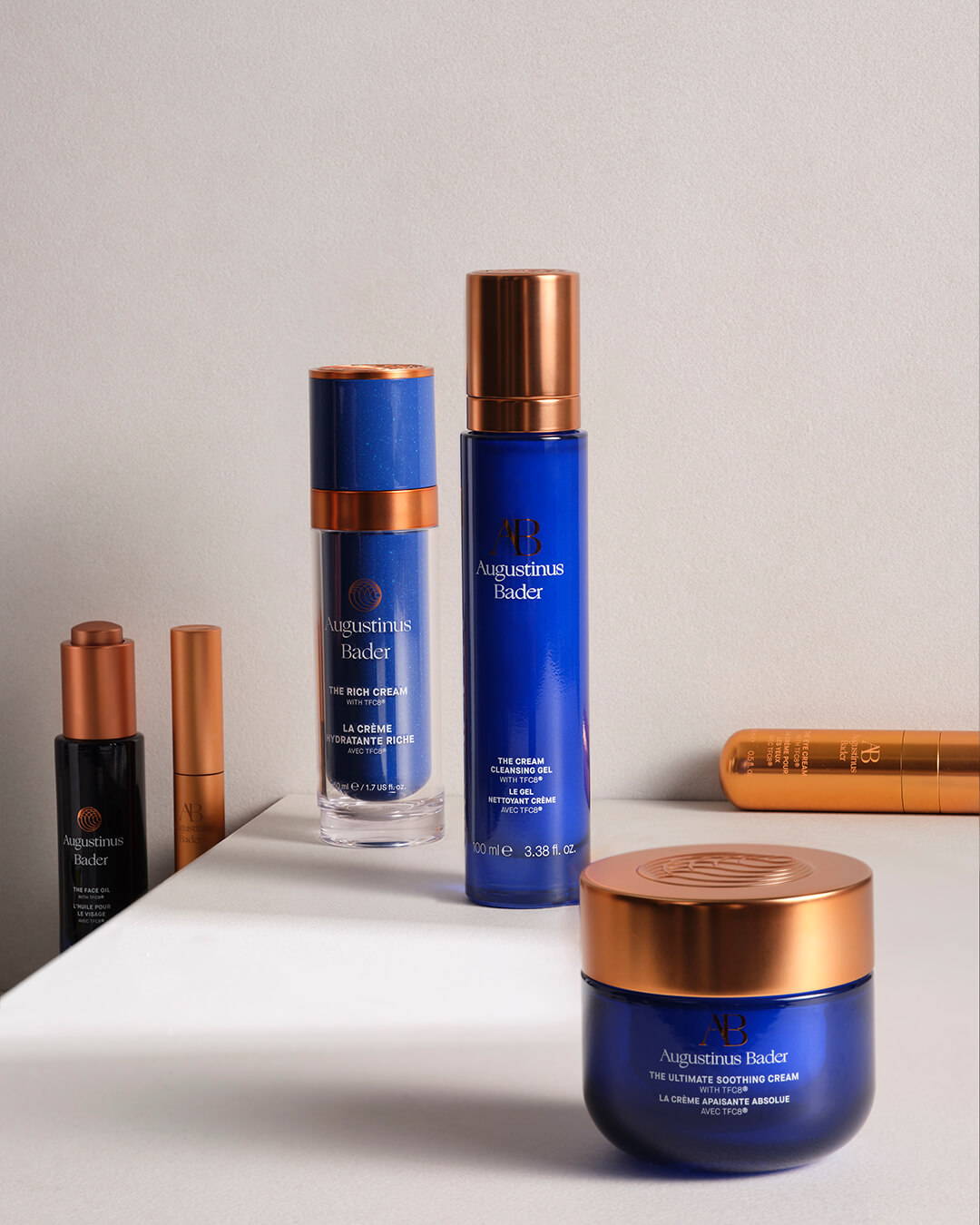 The Cream Cleansing Gel: the anti-aging gesture not to be missed
Directly inspired by the cult classic The Creamthis gel-cream cleanser with a two-phase texture is the first anti-aging gesture. At the heart of its formula? The patented TFC8© complex and 40 other active ingredients that accelerate the process of cell regeneration, cleanse and smooth the skin. In addition to removing make-up and cleansing perfectly, it fights against the appearance of wrinkles and fine lines, and smoothes those already present, for visibly plumped skin.
The Eye Cream, the eye asset with super-powerful active ingredients
To maximize theanti-aging effectivenesseffectiveness, it is important to focus on a targeted carelike this anti-aging eye contour ultra-complete eye contour with explosive active ingredients. Particularly fragile, the eye contour area is very quickly affected by the appearance of wrinkles, fine lines and dark circles. Opting for this treatment will minimize the effects of aging in this sensitive area, deeply moisturize it and smooth the features for a fresh and luminous look.
The Ultimate Soothing Cream, the ally of weakened skin
To deeply nourish the skin while taking advantage of the anti-aging action provided by the TFC8© Complex, this absolute soothing cream is the care you need. Its ultra-rich texture gives it a soothing effect that comes to the rescue of the most fragile skin, such as during a cold spell, a change of season or after a skin reaction. In addition to considerably reducing these sensitivities, it brings an immediate and lasting comfort for a luminous, hydrated and rebounded skin.
The Face Oil, the sublimating oil
This ultra-nourishing anti-aging oil combines the unique performance of the TFC8© complex with the benefits of vegetable oils for an effectiveness that keeps all its promises. A few drops of this sublimating elixir are enough to restore the skin's natural radiance and an unstoppable glow.
Our anti-aging favorites: