Beauty posts
Make-up looks with Oh My Cream Skincare Tinted Lip Balm
The latest Oh My Cream Skincare nugget has arrived... Make way for the Tinted Lip Balm! For the occasion, here are 3 make-up looks to adopt with this new product that we already can't live without ;-)
The balm that moisturizes (intensely) and colors (subtly)!
This new product is already one of our favorites: this Tinted Lip Balm moisturizes, nourishes and moisturizes, nourishes and gives a touch of colour to the lips, without a shiny effect. Very easy to use, no need for a mirror to apply it without spilling ;-)
Easy to use, its balm texture allows a 2 in 1 use It can be used as a lip balm or as a healthy glow blush! Available in four universal shades (burgundy, red, raspberry and pink), it is the new daily essential that suits all skin types.
Look n°1 : The "Winter Glow" for a warm complexion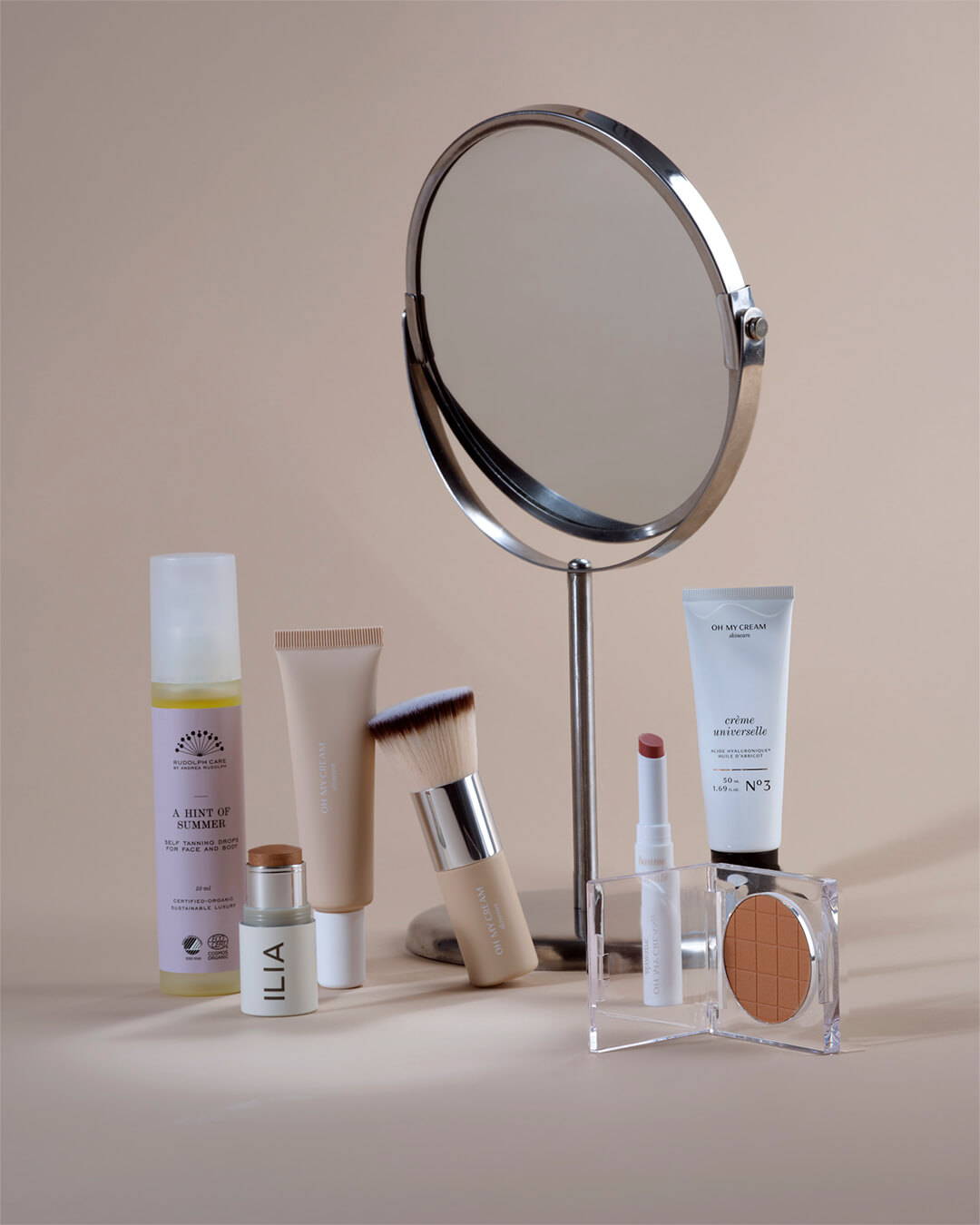 We start by applying theommence by applying theself-tanning radiance A Hint of Summer by Rudolph Care ideal for revealing the skin's glow, it delivers a natural a natural tan by gradually coloring it while remaining very natural. We then opt for our foundation Oh My Cream Skincare and then for our Bronzing Powder to warm up your complexion after unifying it.
To illuminate the bulging areas of the face, choose the
Complexion Illuminator
in stick from
Ilia
to be applied on the top of the cheekbones, and why not on the bridge of the nose and the cupid's bow!
And don't forget the final touch, the lips, which we enhance with the new Oh My Cream Skincare which has already been adopted by the entire team: the Tinted Lip Balm in a pink pink.

The trick in more: To intensify the colour, apply several layers of the product on the lips ;-)
Look n°2 : The "Bold Look" for an intense look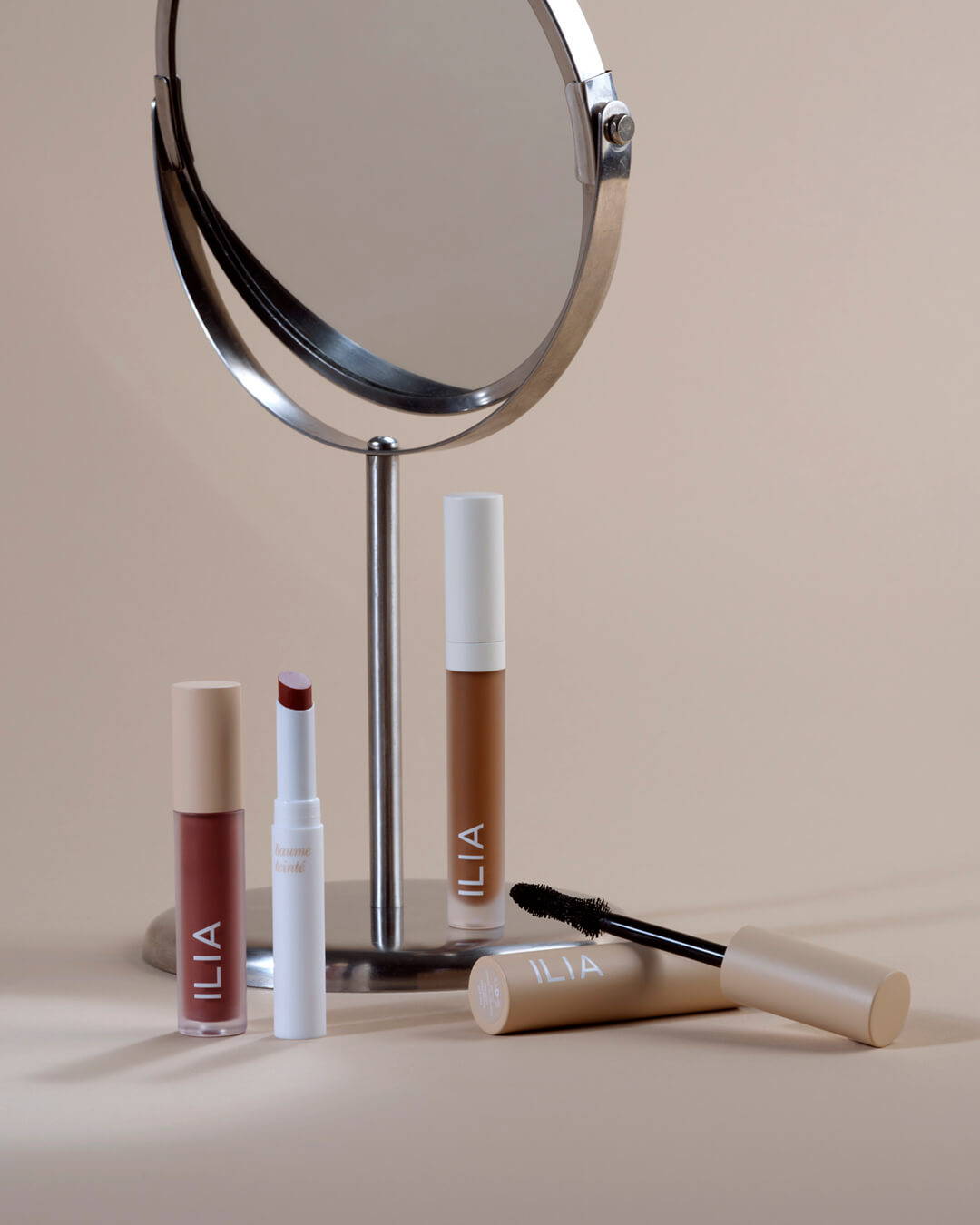 Look n°3 : The "Wet Look" to say goodbye to a dull complexion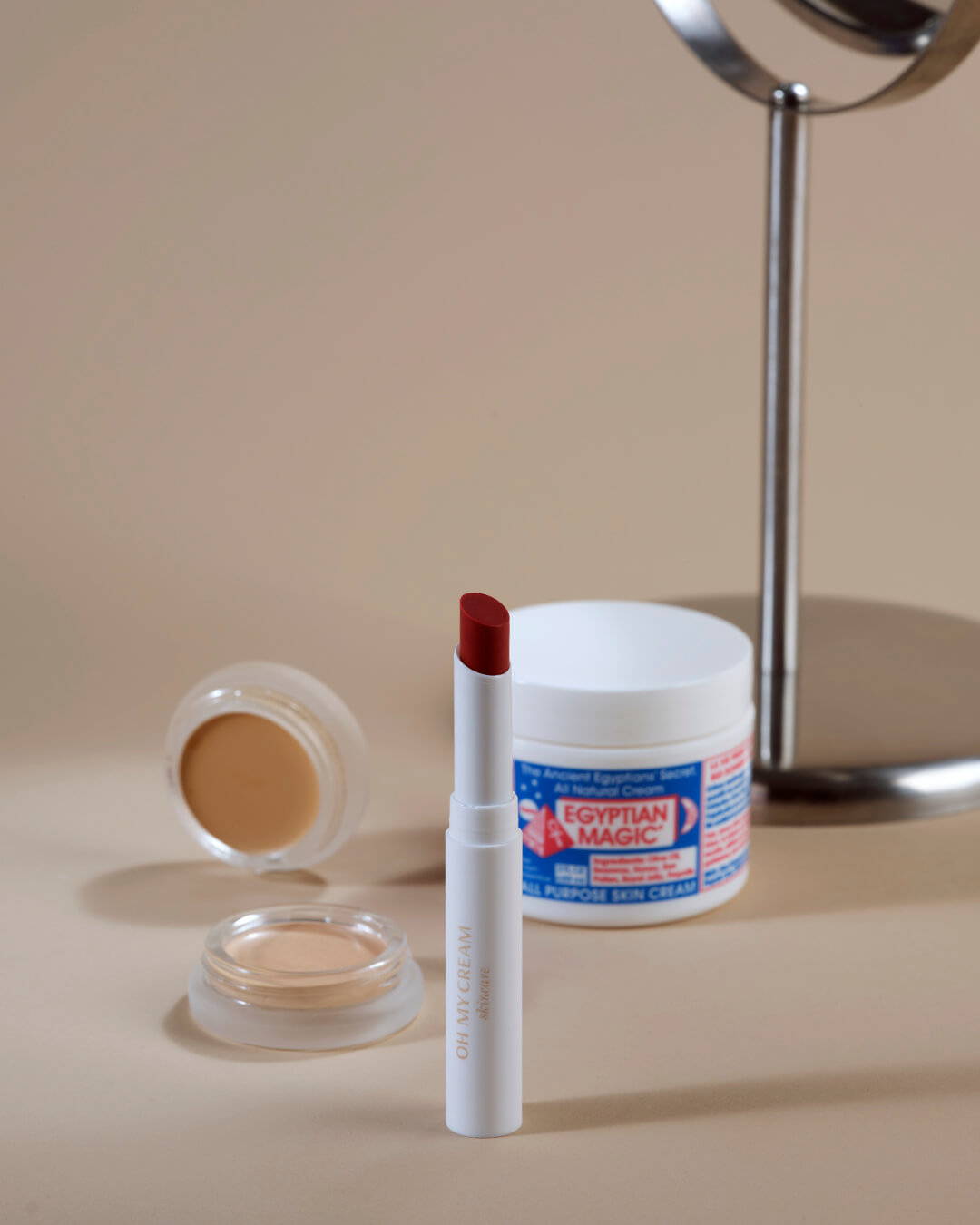 First, we with the SOS Balm Egyptian Magic to nourish and prepare the skin before applying makeup. With the help of A Cover-Up Corrector from RMS Beautyto even out and illuminate the skin without smothering it.
Extra tip: To bring a maximum of light to your face, apply the essential illuminator Living Luminizer from the same brand to the strategic area of the inner corner of the eye.
Not to mention the Tinted Lip Balm Oh My Cream Skincare Tinted Lip Balm in Raspberry, which adds a subtle touch of colour to the lips while intensely nourishing them.