Beauty posts
3 Ceremonia treatments that transform hair!
A new nugget to join our beauty shelves exclusively, Ceremonia is the brand formulated with the best of Latin American active ingredients! These delicately sweet-scented treatments with their incomparable effectiveness on unruly hair will change your haircare routine with their "fresh from the barber's" effect...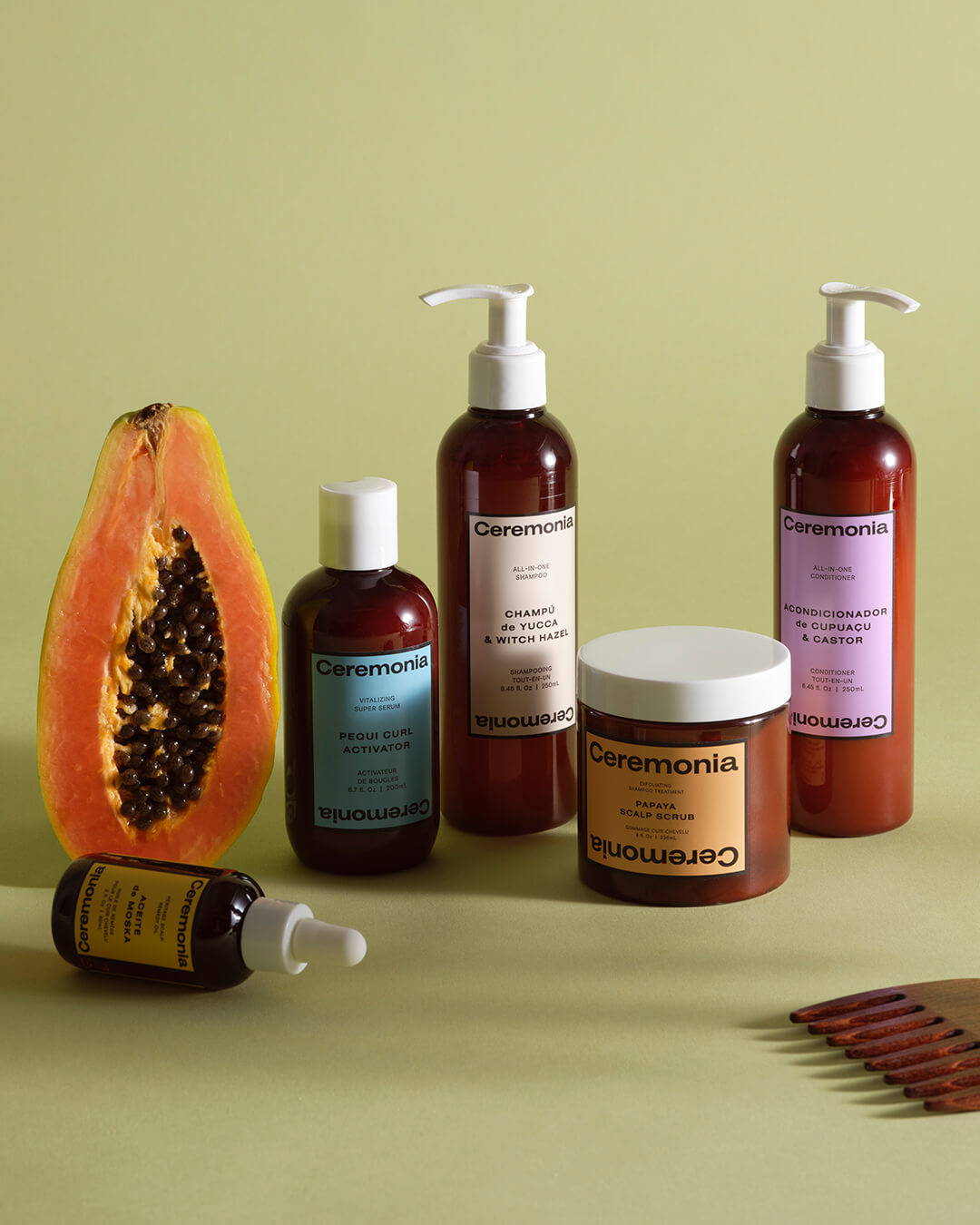 Ceremonia, a hair brand with a strong heritage
Growing up in a Latin American immigrant family in Sweden, Babba Rivera never found herself in the images she could see on television, or even in the beauty industry. And when she moved to the United States for her work, she realized that the lack of representation of Latin culture was still very much present. Inspired by her origins and the styling rituals that her father, a hairdresser in Sweden, passed on to her, Babba created Ceremonia, a brand formulated with the best Latin American active ingredients, which cares for scalps and lengths of all kinds, nourishing and strengthening the hair fiber. 
"Ceremonia was born out of a desire to celebrate the richness of Latin culture, while illuminating the new generation of Latinos. Inspired by the rituals I grew up with, alongside a new generation that is leading us to a more responsible future, Ceremonia offers a new perspective on taking good care of your hair, open to all." 
Babba Rivera, founder of Ceremonia
Sensory care with a "haircut" effect
Whether your hair is fine, dry and damaged, prone to frizz or regularly tangled, Ceremonia has developed treatments that are incomparably effective on unruly hair. Formulated with the best active ingredients from Latin America and endowed with delicately sweet fragrances, the gems hair care products from this brand have conquered the hair of Team Oh My Cream and will have no trouble reaching your bathrooms. 
We reveal you our 3 favorite care and the gems already cult of the brand, to take care of your scalp and your lengths, and which will change your hair routine.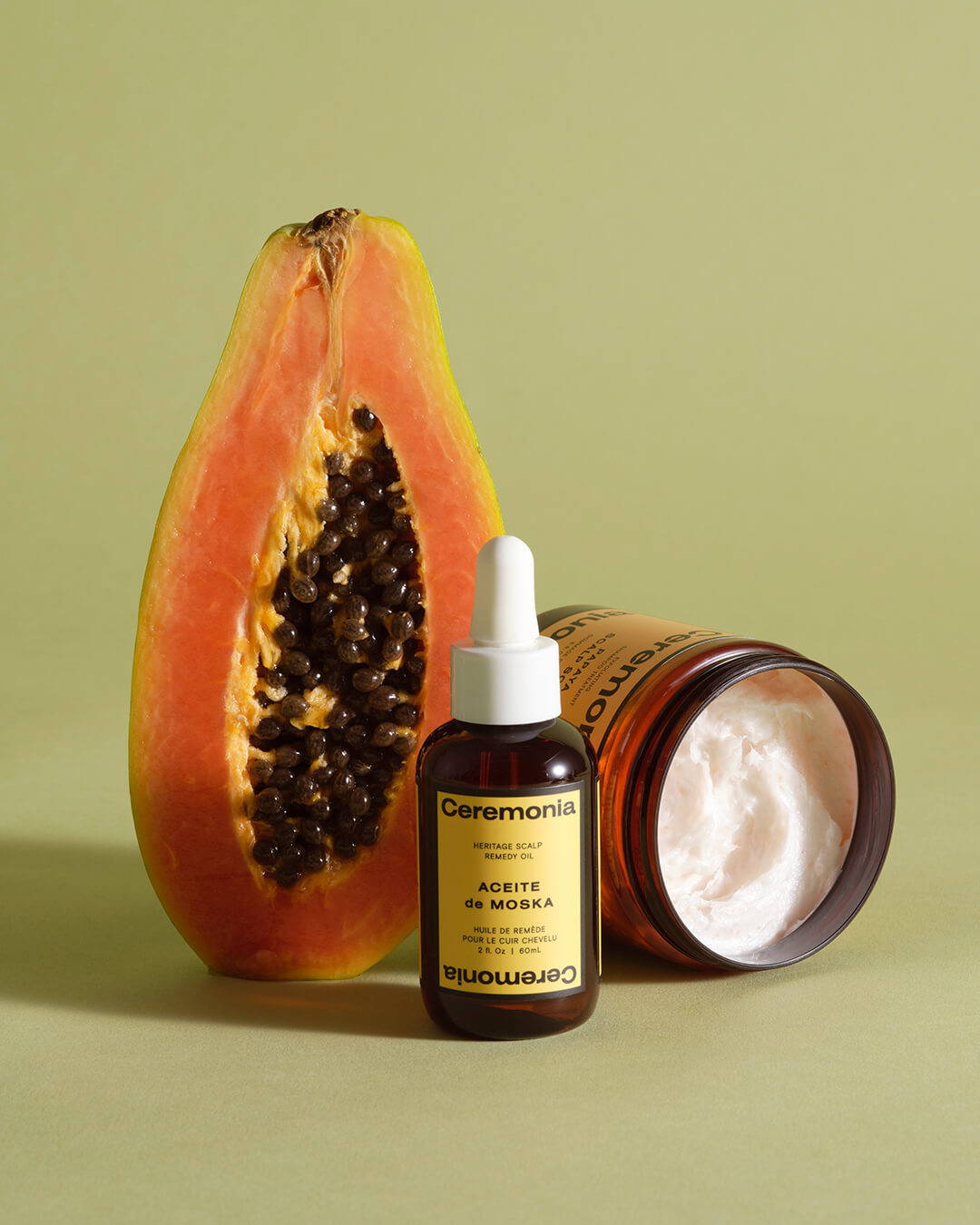 Pre-shampoo oil
A true elixir for irritated or sensitized scalps, theAceite de Moska Scalp Remedy Oil Ceremonia is a pre-shampoo treatment oil that soothes itchy scalps, reduces redness and flaking, while strengthening the lengths and promoting shine. A "reboot" treatment that also cleanses the scalp and even stimulates hair growth!
Our extra tip: Apply a few drops directly to the scalp and massage with the Scalp Massaging Brush Oh My Cream Skincare Scalp Massager to increase the effects of this remedy oil tenfold.
The hair scrub for a deep cleaning
It is the detox care with a whipped texture, which gives back lightness and purity to the hair! The Papaya Scalp Scrub Ceremonia is one of the brand's cult products that tames unruly hair while rebalancing the scalp. With its Bolivian Mountain Salts and Papaya Enzyme, it rids the hair of excess product, sebum and pollution, while nourishing it. Used in place of your shampoo once a week, it smoothesfrizz while moisturizing and coating the hair to reduce breakage and split ends.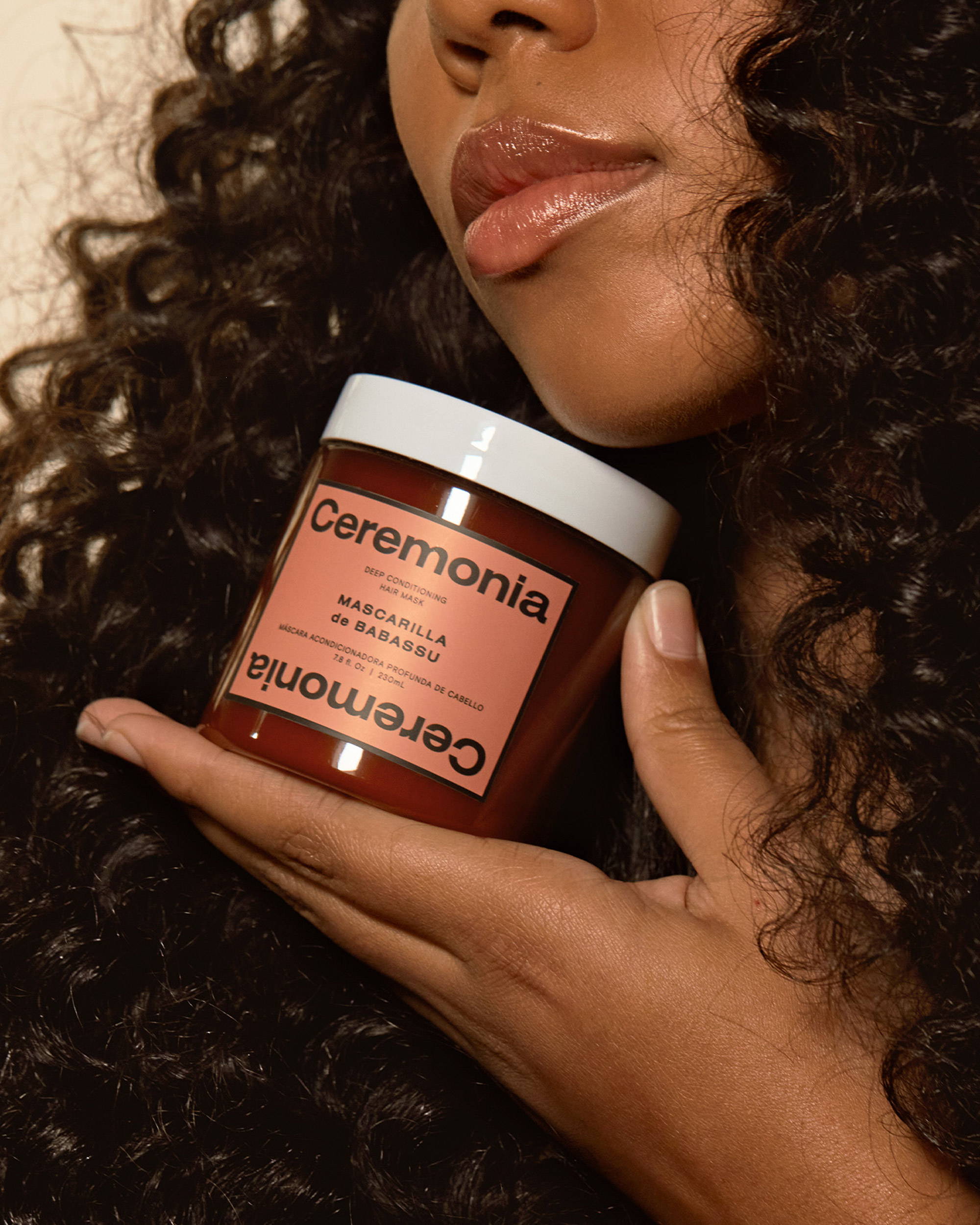 The ultra-nourishing mask
This ultra-nourishing mask is the remedy for dry hair lacking shine. The Mascarilla Revitalizing Hair Mask by Babassu Ceremonia intensely nourishes and revitalizes hair without weighing it down, thanks to its blend ofBabassu oil, known for its moisturizing and regenerating properties, and Peruvian Cupuaçu Butter, which moisturizes and strengthens the hair while creating a protective film around the hair fiber. A revitalizing cocktail for soft, smooth and sheathed hair, just like after a treatment at the hairdresser! 
Our favorite Ceremonia treatments