Beauty posts
7 gems for hair that really blew us away
Irritated scalp, oily roots and dandruff, fine hair lacking volume, dull or tired, dry and damaged ends or poorly sculpted curls... Say goodbye to these problems that plague your lengths! Discover our new gems to really take care of your hair from root to tip.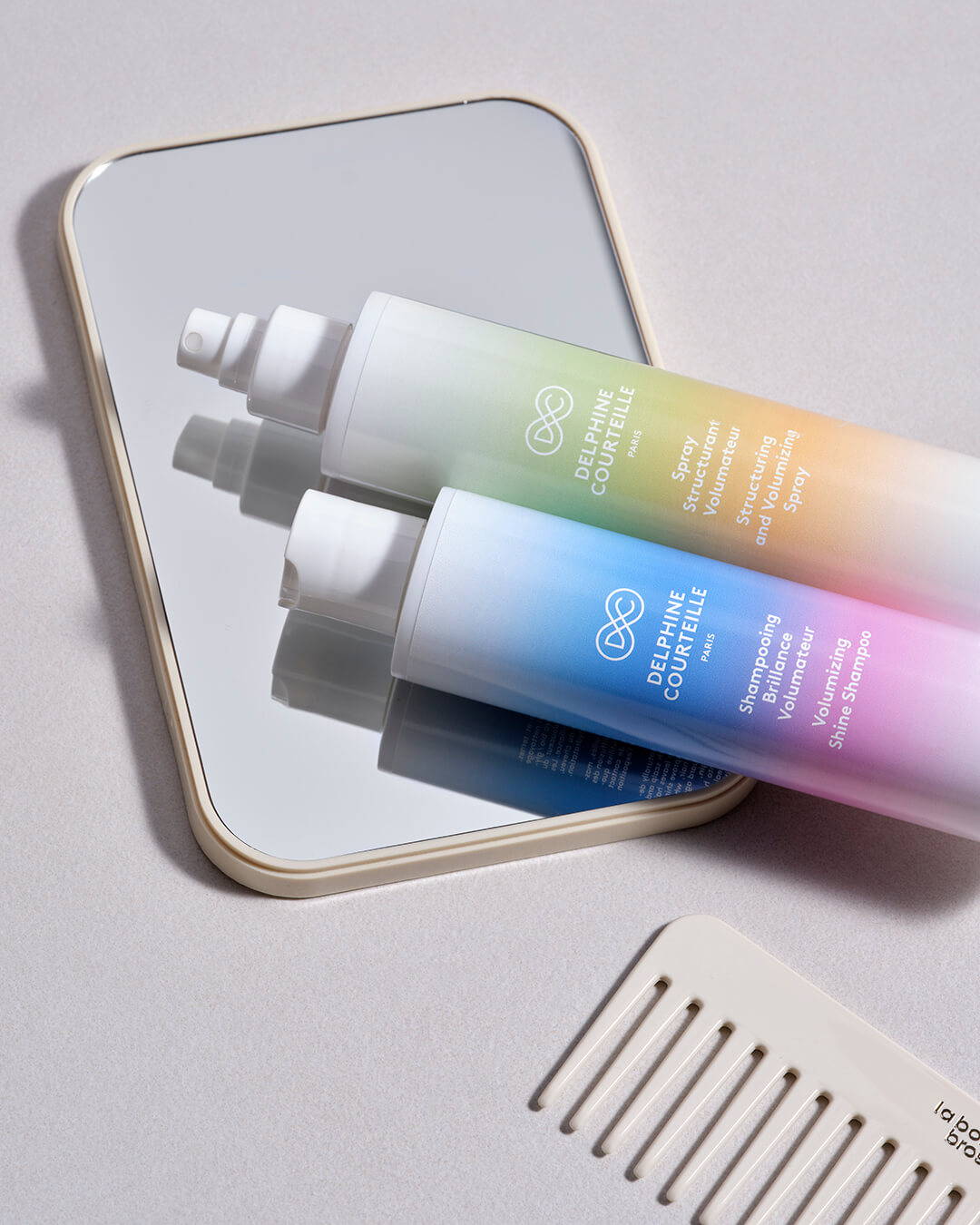 I have fine hair that lacks volume
The solution: A texturizing spray, but not just any spray! The Volumizing Structuring Spray Delphine Courteille quickly restores volume, hold and density to hair while leaving it moisturized and shiny. It is the ideal treatment for fine hair without volume that brings pep to the roots and lengths. Our tip for a great unstyled look? Spray the spray directly onto your hands before rubbing them together, then scrunch your hair.
And to go further: the Volumizing Shine Shampoo Delphine Courteille awakens dull, tired hair to reveal its shine and boost its volume while moisturizing it. Tested and adopted by the long and fine hair of the Oh My Cream team, it is the ideal treatment to make hair light and shiny.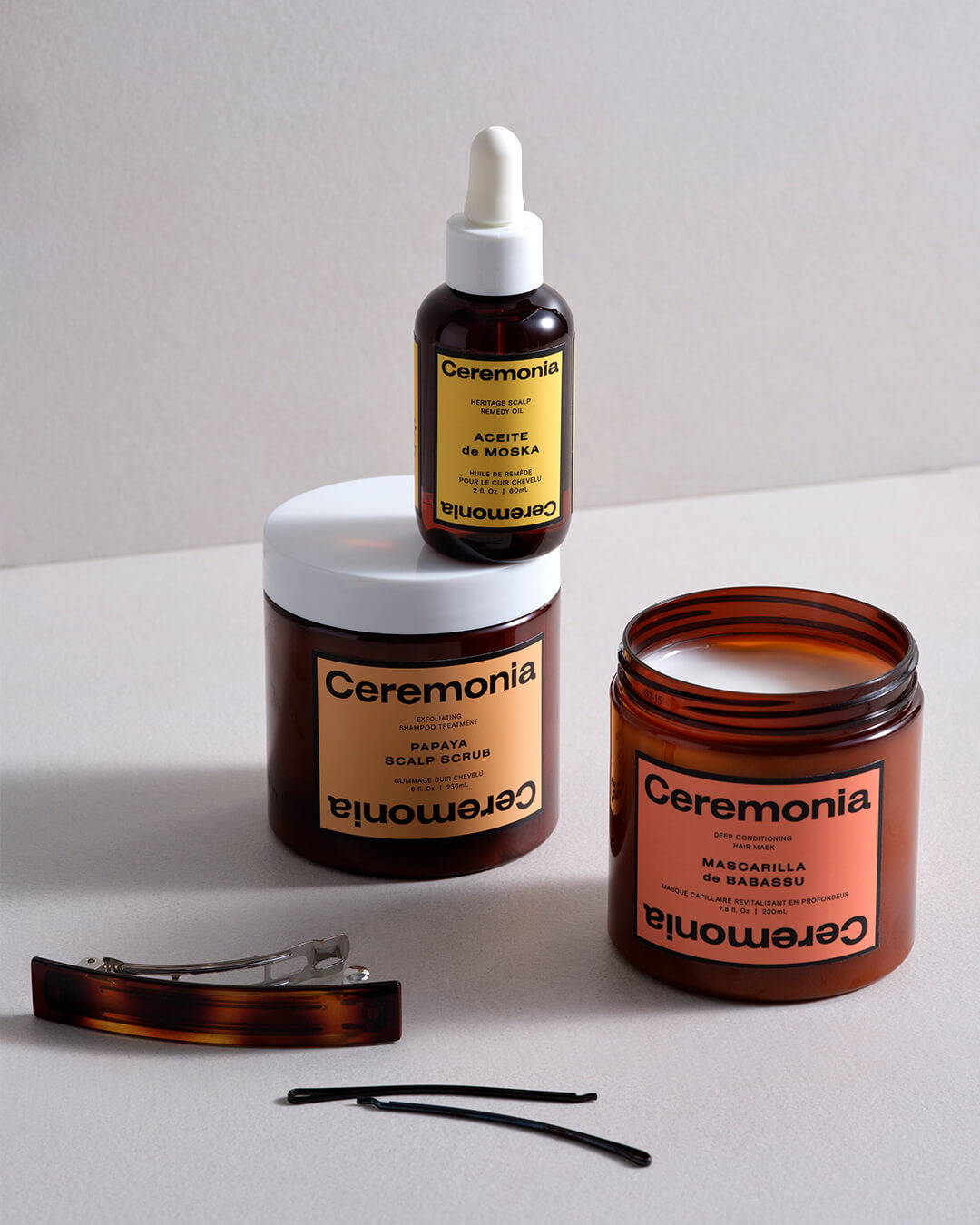 My scalp is irritated and I am prone to dandruff
The solution : An elixir specially designed for irritated scalps such asMoska Aceite Remedy Oil Ceremonia. This pre-shampoo treatment oil soothes itching, reduces redness and flaking, while strengthening the hair and stimulating growth. A real "reboot" treatment to cleanse the scalp and start again on a good basis for shiny and healthy hair! 
And to go further: Once a week, replace your usual shampoo with the Detoxifying Papaya Scalp Scrub Ceremonia. This soft, delicately sweet-scented hair scrub nourishes and rids hair of excess product, oil and pollution, while rebalancing the scalp.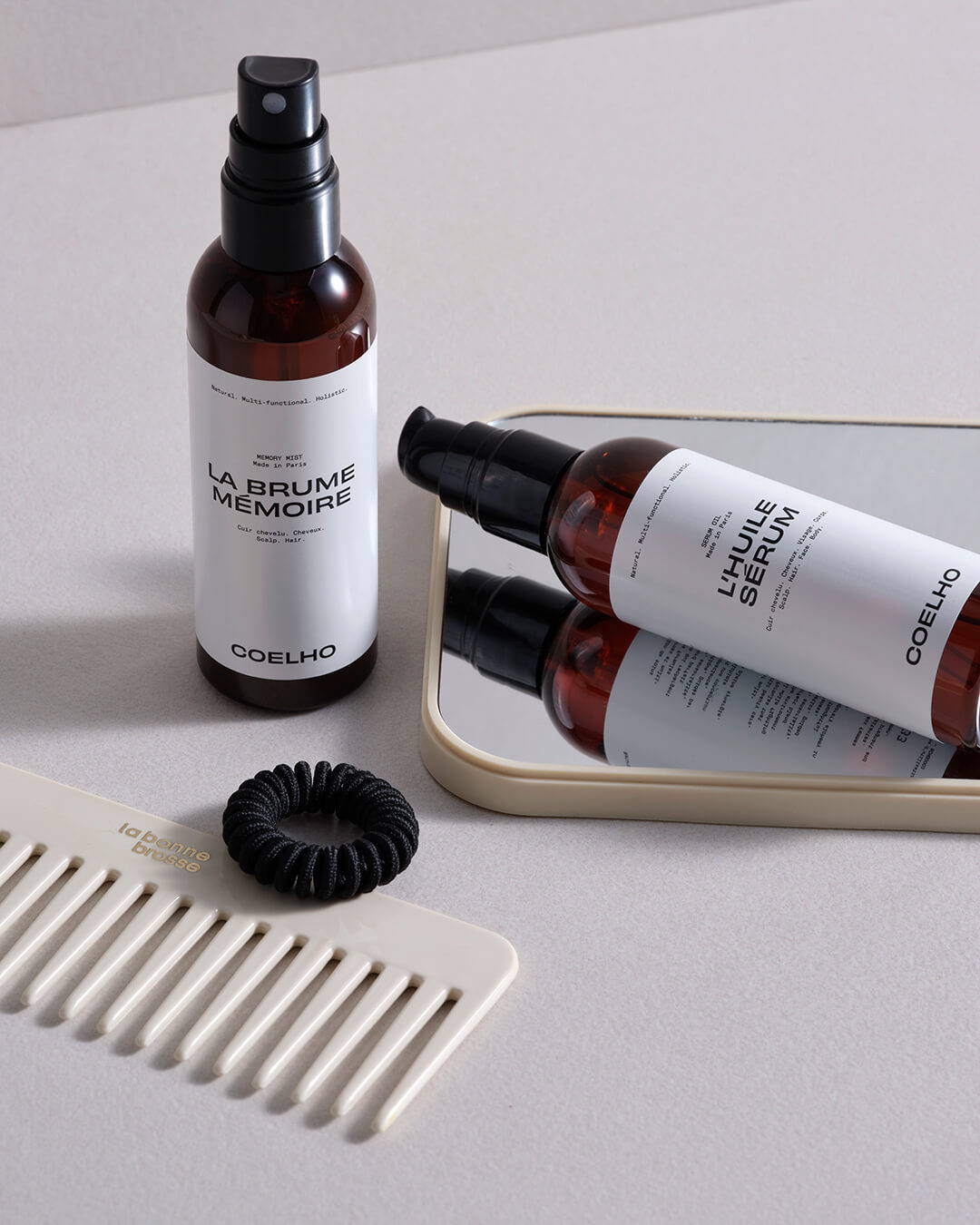 I have dull hair, lacking shine
The solution: The Regenerating Serum Oil Coelho Beauty is as effective on the hair as on the skin, as its soft oriental fragrance leaves a relaxing and almost meditative imprint... This regenerating and soothing oil is the ally of dry hair and dry ends thanks to its blend of vegetable oils. Summer and winter alike, this nugget detangles, protects, softens and beautifies the hair for a soft and luminous hair. 
Its little extra that we love? It can even be used on the face and body to moisturize and protect from external aggressions.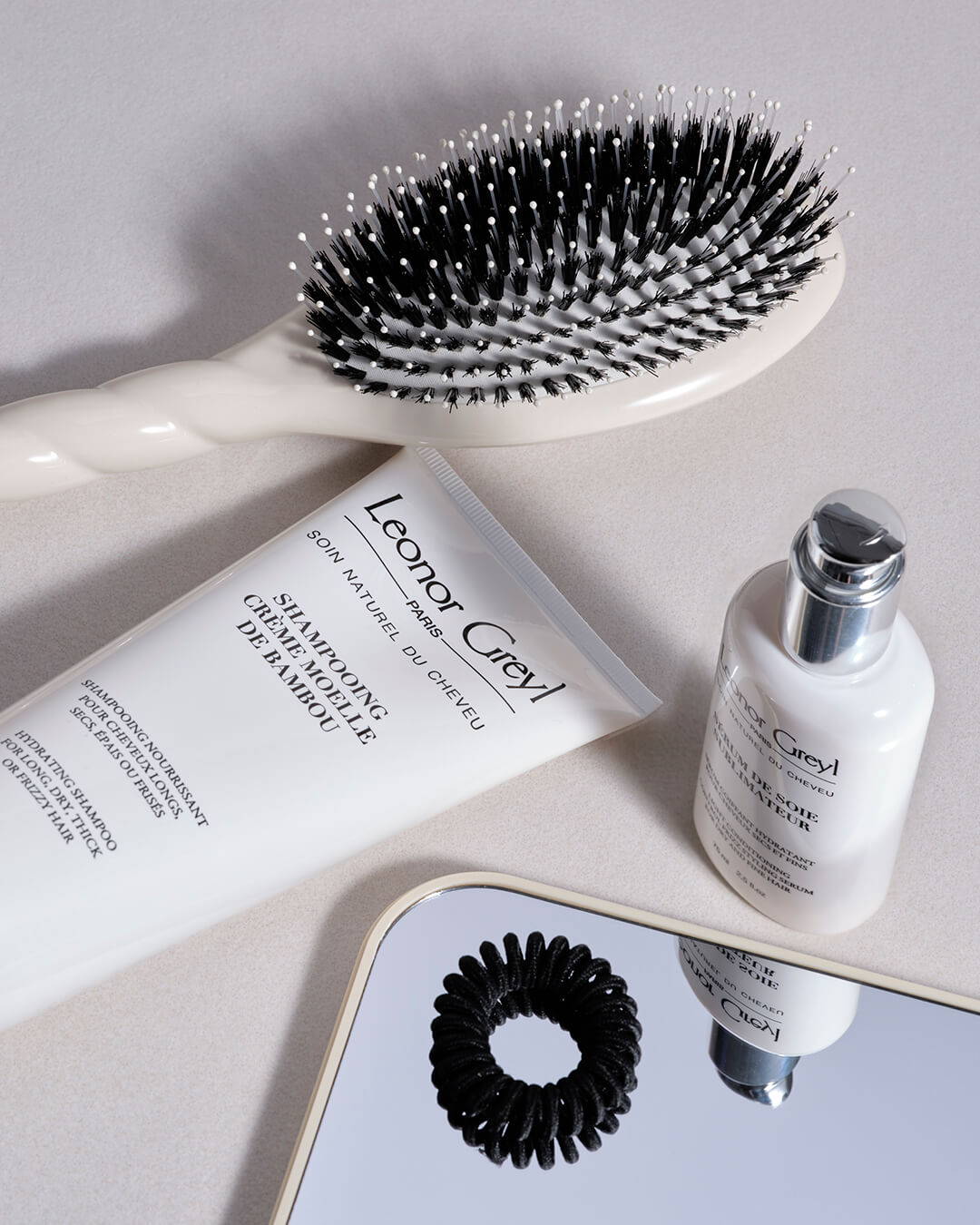 My hair is dry and damaged, and my ends are split
The solution: The best-selling treatment for thick, dry or frothy hair, the Bamboo Pith Cream Shampoo Leonor Greyl. This ultra-nourishing shampoo nourishes and smoothes the hair fiber, while bringing softness and shine to the hair and making it easier to style. The result? Hair is sheathed, smoothed and nourished... All without the need to apply a conditioner!
And to go further: Take care of your lengths and avoid breakage with the Trio of Silk PampersVenus & Gaïa. These pure mulberry silk scrunchies hold hairstyles in place without ever damaging or marking the hair, unlike traditional elastics.
I am looking to tame and sculpt my curly hair
The solution: A cult shampoo to redefine curls while providing shine and moisture like the Restructuring & Volumizing Bath with Banana Leonor Greyl. Intended for curly hair lacking volume, it gently washes while preserving the spring of curls, to bring shine and flexibility to hair without weighing it down. Its little extra that we love? Its original and sweet smell of banana which leaves a delicately fruity veil in the hair.
To go further: To sculpt your curls while nourishing them, finish your hair routine with the Pequi Curl Activator Ceremonia. This lightweight moisturizing serum defines and defines curls without locking them in place, while reducing frizz with Pequi oil, a Brazilian superfruit that boosts curly hair. Apply to damp hair before blow-drying with a diffuser.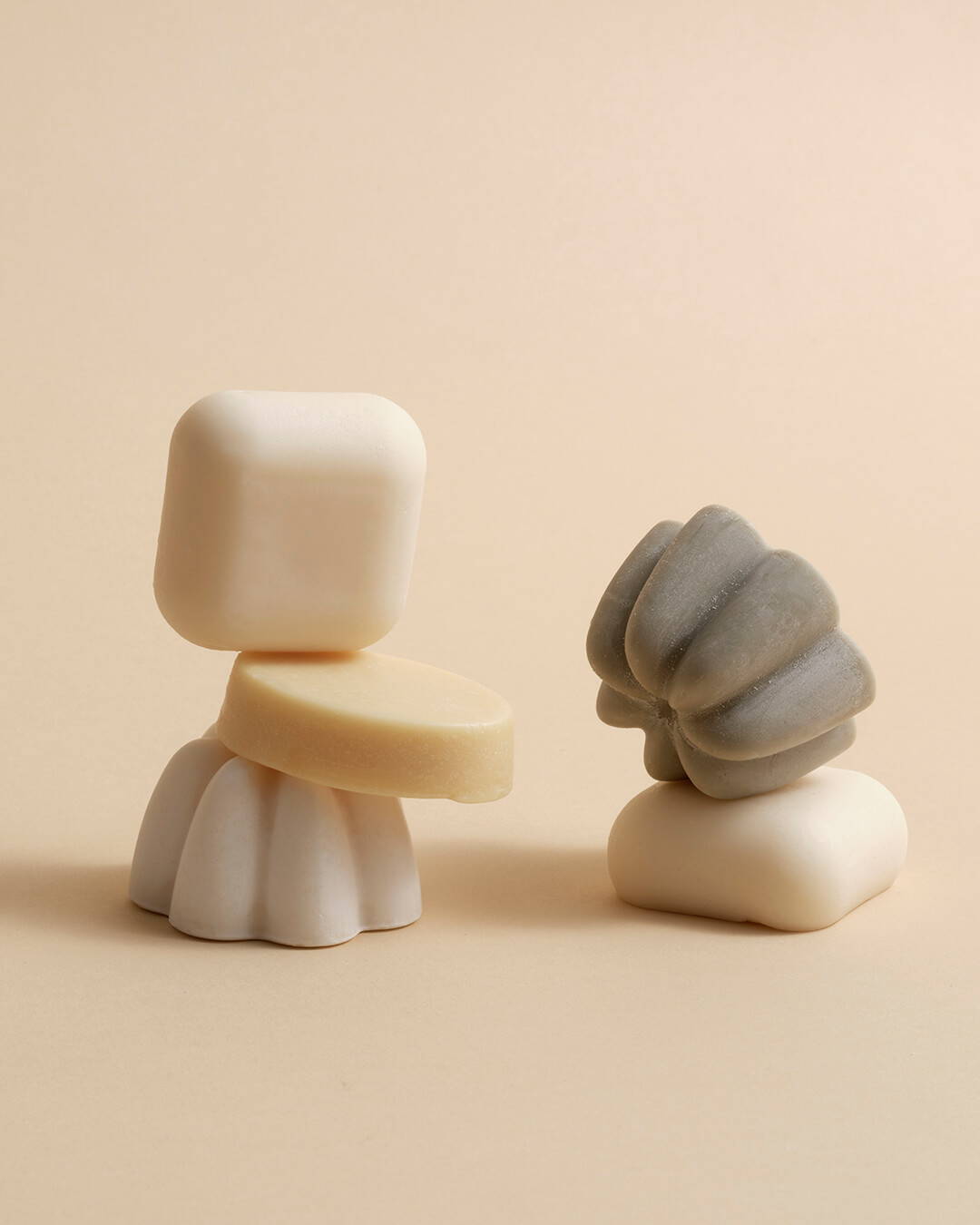 I want a remedy for fatty roots
The solution: Switch to solid shampoo! The Detox Solid Shampoo Umaï is the ally of oily roots and dandruffy scalps. Thanks to its purifying and balancing action, it acts from the root to gently wash and soothe the scalp. Easy to use thanks to its fluted shape, it will not have any difficulty in making you switch to a solid routine as it leaves your hair moisturized, nourished, shiny and coated.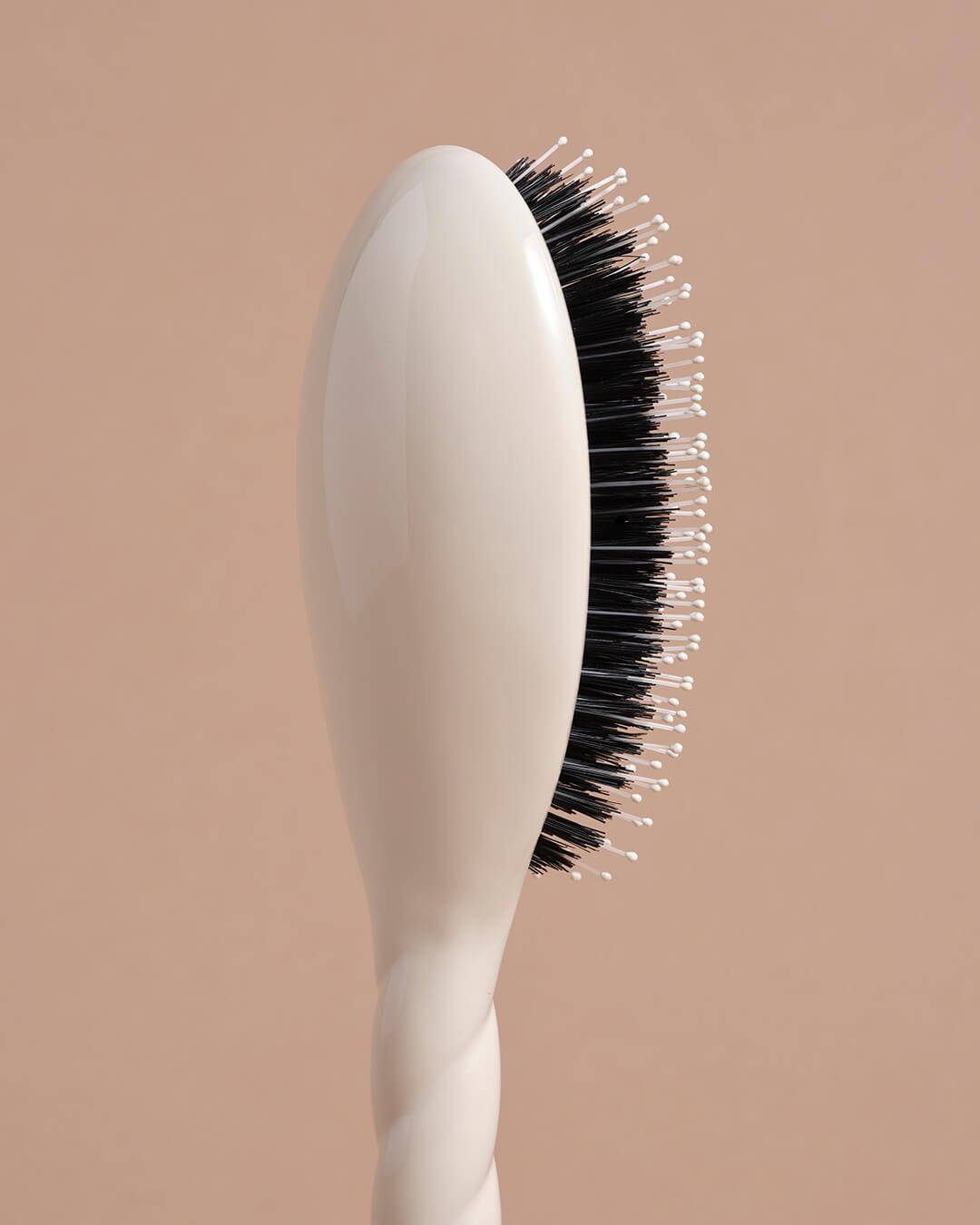 I want to take care of my hair every day
The solution: The brush of a lifetime! Made of 100% boar bristles, an exact mirror of our hair and rich in keratin, the L'Universelle Care and Shine Brush The Good Brush is the beauty gesture that boosts our hair routine. In addition to detangling the hair, it brings moisture and shine, while helping the hair to regain body and volume. 
Discover the ideal hairbrush La Bonne Brosse to take care of your lengths and scalp.
The gems hair that will blow you away