OMC slide
Coelho Beauty, minimalist, multi-purpose hair care
Founded by passionate hairstylist Adrien Coelho, COELHO Beauty is a holistic, modern and multifunctional brand with unique and gentle formulas that care for the scalp and hair, but also for the skin and body, while providing soothing benefits for the mind.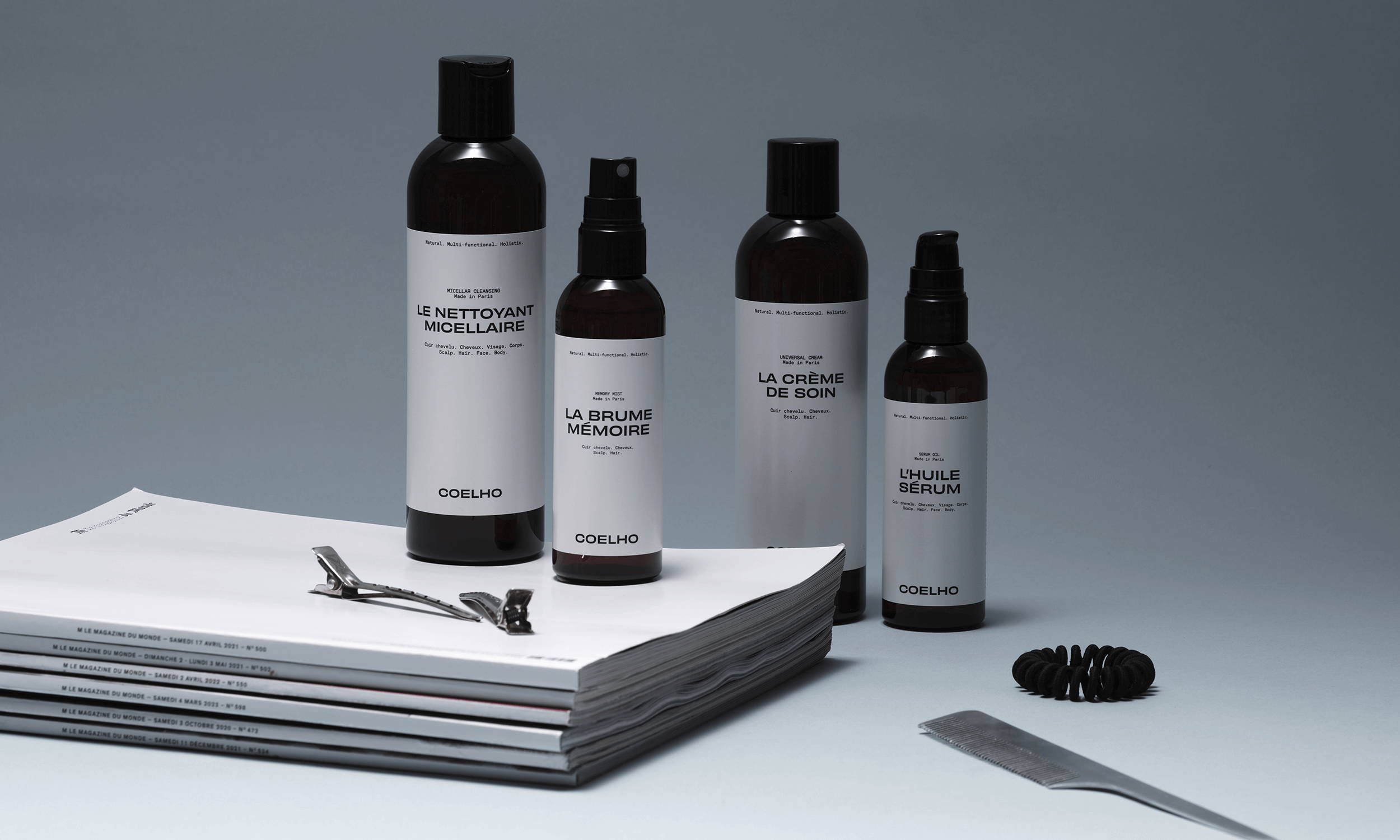 COELHO Beauty, a brand with a vision of contemporary beauty
Beyond being a passionate hairdresser, Adrien Coelho is a true "beauty and well-being globetrotter". As a hairdresser, freelancer, consultant, ambassador for major cosmetic brands, and with experience working with leading magazines, big names in fashion, and celebrities around the world, Adrien has forged a vision of contemporary beauty that is uniquely his own and that will inspire him to create his own hair care brand. 
Thus, after 3 years of research and development with experts, dermatologists and pharmacists, Adrien unveils in 2022, COELHO Beauty, his own holistic and multifunctional skincare line. A brand that combines aromatherapy and dermo-cosmetics for its products with soft and unique formulas, genderless and universal, that take care of the scalp and hair but also the skin, body and mind. A minimalist haircare routine that has easily found its way into the bathrooms of the Oh My Cream team.
"Our hair, like our skin, is a reflection of our emotions, every day we have to reveal the best of ourselves in a hectic lifestyle where image and aesthetics have an important place. Our choices and lifestyles as well as all the external factors we are confronted with every day increase the speed of aging of the scalp, hair, skin, body but also of the mind. The desire to create a clean, ultra-performing and inclusive holistic beauty brand was an obvious choice." 
- Adrien Coelho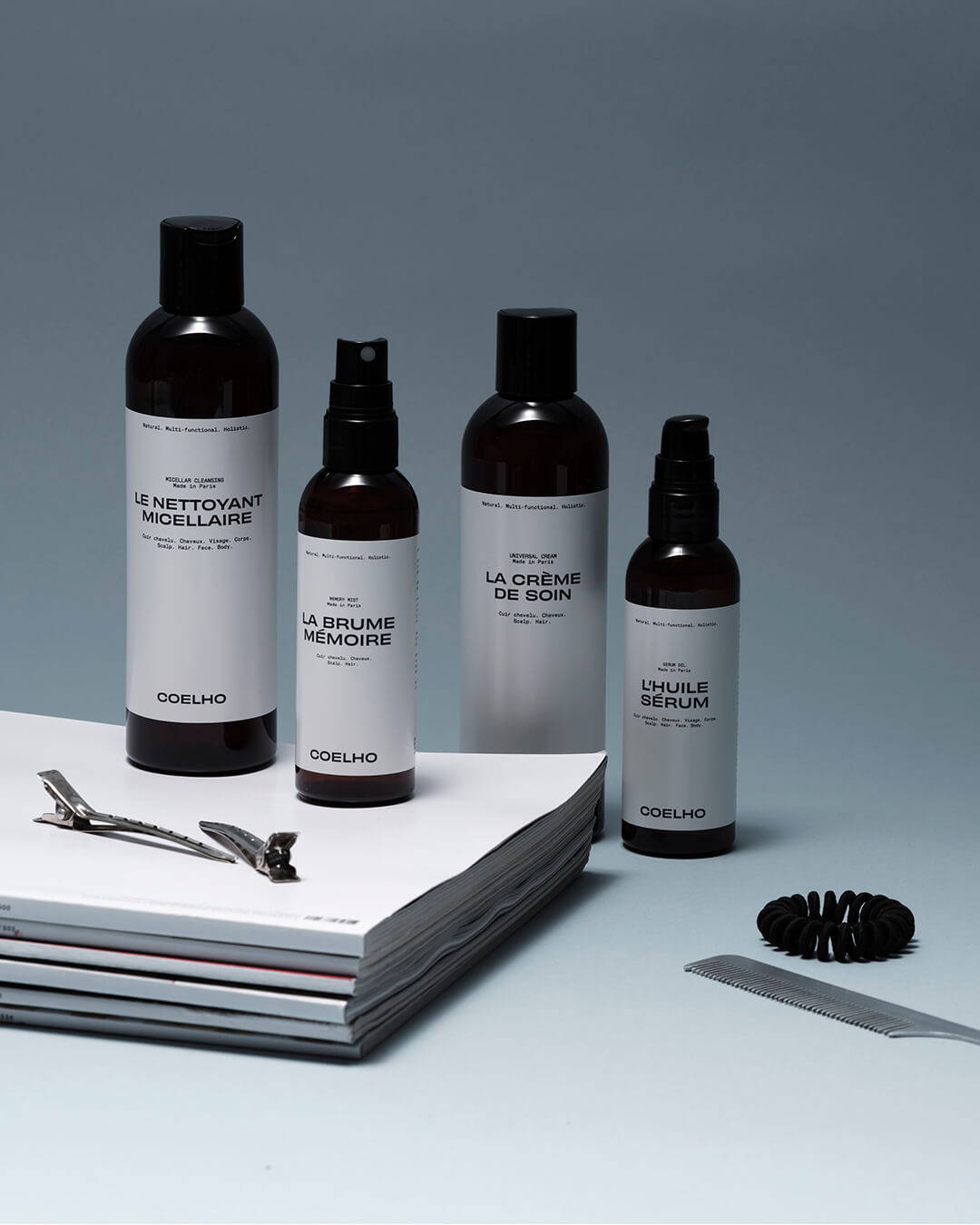 A minimalist routine for healthy hair
The Micellar CleanserCleanser, gentler than a shampoo, The 4-in-1 Skin Care Cream combining the effects of a cleansing cream, a conditioner, a nourishing mask and a defining cream, La Memory Mist to texturize and Serum Oil to moisturize and protect... The COELHO Beauty haircare line is simple, minimalist and does it all. Formulated without parabens, sulfates, silicones, PEGs, Phenoxyethanol, Phthalates, mineral oils and synthetic fragrances, these products can be applied to hair, skin and body, combining physical and emotional benefits. 
Moreover, you will probably notice on the secondary packs small graphics in relief. These graphics, called "sigils", are a graphic figure that represents, in magic, a magical being or intention. For each ingredient, Adrien Coelho has created a symbol, which, put together, builds a totem for each product, representing the intention he wanted to slip into his formulas.