Beauty Files
5 reasons why you should adopt Combeau's Essential Skin Care
If there is one dietary supplement that the whole team agrees on, it is L'Essentiel Peau Combeau. A cult nugget that is making a comeback on our shelves and that will delight beauty addicts looking for a multi-action supplement, thanks to its formulation rich in 7 active ingredients to support the proper functioning of the skin. And if you still haven't added this cult supplement to your bathroom, here are 5 reasons to adopt it.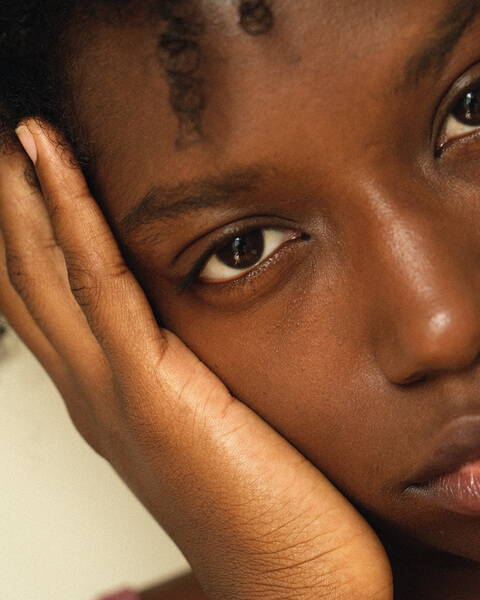 An essential for all skin problems
Whether you want to reduce imperfections, boost the radiance of your skin, fight against dehydration and reduce the effects of skin aging, L'Essentiel Peau Combeau presents itself as the cult and universal complement ! Because its formula acts on the main sources of skin imbalance. It targets the inflammation at the origin of acne or irritations, the oxidation which precipitates cellular ageing or the sensitization which triggers the sometimes severe reactions of the skin. Thus, it supports the skin in its changes and helps it to maintain its own balance.
A global well-being action
Tired face, dehydrated skin, aging skin or small pimples well established ... L'Essentiel Peau is undoubtedly one of the best solutions for treating these skin problems. But if it has become a gems cult, it is because it takes care of our beauty beyond the surface. 
Against stress and fatigue, it acts on neurotransmitters to promote emotional balance, improve sleep quality and reduce stress thanks to the saffron it contains. It also participates in the detoxification of the liver and soothes intestinal inflammation for digestive health.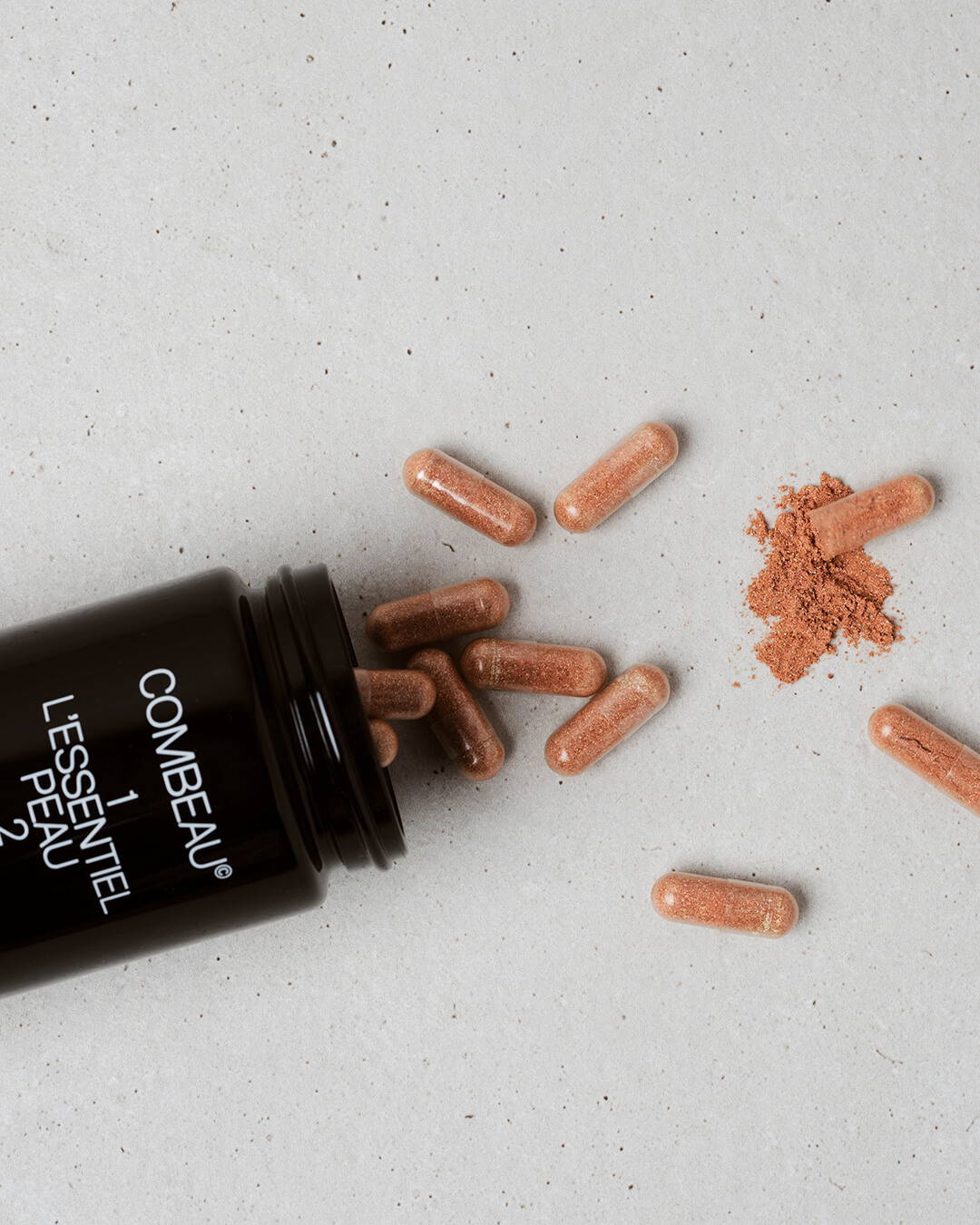 A simple, high-performance formula
The mission of L'Essentiel Peau? To provide the skin with the necessary nutrients to stimulate its internal mechanisms and strengthen its protective barrier. That's why Combeau has chosen a formula that you won't find anywhere else, a unique combination of active ingredients and patented plant extracts derived from biotechnology and with clinically proven results. Combeau has selected the most effective ingredients in their category, precisely dosed and combined for unequalled effectiveness. In short, the cream of the crop of active ingredients!
Clinically proven effectiveness
If Vogue has stated that this supplement is the secret to beautiful skin, it's a claim that no less than 5 clinical studies can prove! The Skin Essential Combeau acts on hydration, elasticity and firmness for a plumper and smoother skin, but also on wrinkles and fine lines, imperfections and healing, or the skin's resistance to UV rays, not to mention stress and fatigue.
Skin hydration is improved by 10.6%*. 

Internal hyaluronic acid synthesis increases by 40%*.

Wrinkles are reduced by 17.6%*. 

The antioxidant activity of the body is boosted up to 63%**.

The skin's resistance to UV rays increases by 16%**.

-72% of cells damaged by UVB rays

Nervousness drops by 60% ***
*Proprietary and published clinical study conducted on the patented active ingredient ExceptionHYAL Star: 60 people aged 22 to 59 years for 28 days.
** Proprietary and published clinical study conducted on the patented Holimel SOD B active ingredient: 88 people aged 18 to 50 for 28 days.
*** Use study conducted on the patented Safr'Inside active ingredient: 46 people aged 23 to 63 for 30 days.
Responsible and transparent sourcing
Because it was imperative for Combeau to make essential rhyme with requirement, its food supplement was formulated according to a strict formulation charter, guaranteeing the absence of synthetic vitamins, additives, GMOs, pesticides or allergens. The ingredients are sourced from responsible, controlled, certified cultures and productions, and committed to sustainable development. And L'Essentiel Peau is responsible right down to its bottle, made in Europe from recycled glass whose unique thickness guarantees optimal conservation of the active ingredients.