Beauty posts
Which natural deodorant should I use? What are the ingredients to avoid?
Up until a few years ago we would never have given a second thought to the ingredients in this bathroom basic. But if you think about how often we use it and the fragile nature of the skin where it is applied, the formulation of your deodorant needs to be irreproachable. What are the ingredients to avoid? The alternatives to try? Allow us to assist you!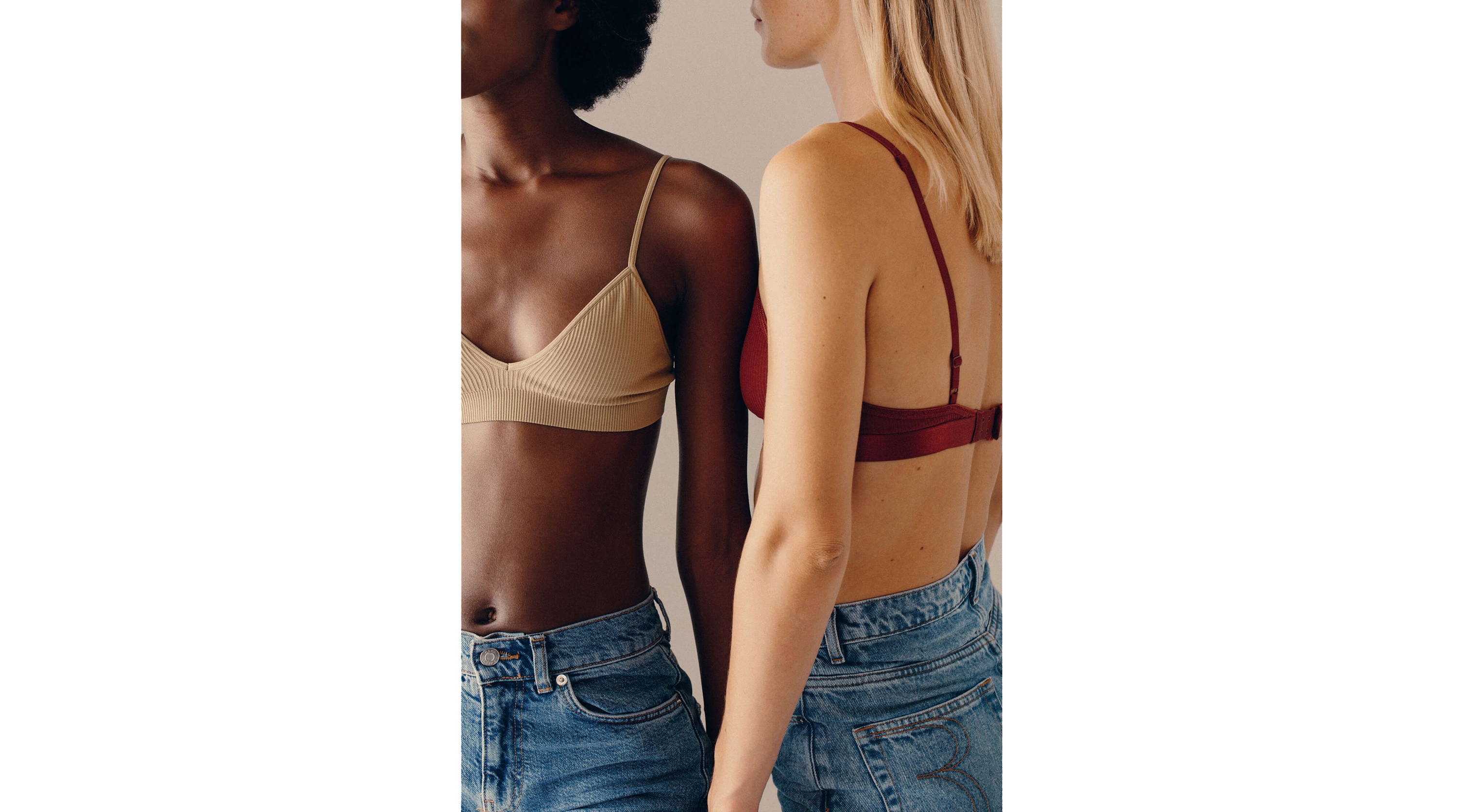 Deodorant: the ingredients to avoid at all costs
Of course we need to tackle sweat and body odour, but not at all costs. Traditional deodorants often contain ingredients that we should steer clear of. In particular:

Phthalates

Phthalates: widely used in the deodorant industry, they are used to fix the smell of perfumes on the skin and neutralize bad smells more effectively and for longer. On the downside, they are suspected of being endocrine disruptors. Here again, we opt for natural solutions that are safer for your health.
Triclosan:

It is a very powerful antibacterial agent but also an endocrine disruptor and recognized carcinogen. It can also be found in certain daily hygiene products such as toothpaste, which is why it is so important to be vigilant about your entire routine.
Denatured alcohol

It can be found in the ingredient list under the name "alcohol denat. It is what gives the "freshness" effect and it is also an antiseptic agent. The problem is that it is irritating, especially in the underarm area where the skin is very thin and frequently subject to aggression from hair removal.
Talc

Talc is the ingredient that plays the role of an absorbent. From the same family as clay, it is however more and more pointed of the finger. The reason? It may contain, depending on the deposit where it was extracted, mineral fibers classified as asbestos fibers... The traceability of talc on cosmetic products is almost always opaque, so it is preferable to avoid it since other clays (such as white clay) do the same job and without danger.
And what about aluminum salts in all this?

They were cleared by the SCCS (Scientific Committee on Consumer Safety) a few months ago: aluminum salts are not absorbed by the skin nor stored, but eliminated through clothing.
What ingredients should I look for in a 'good' deodorant?
At Oh My Cream, we always recommend organic or natural deodorants, both of which can work effectively against perspiration. Amongst the ingredients we like are the following: 
Clays

White clay, super absorbent and perfectly harmless, is ultra effective in eradicating humidity.

Baking soda

Excellent antibacterial agent, it is also the perfect ally to neutralize odors and humidity. For sensitive skin that does not tolerate it well (sometimes causing small red patches), you should know that many natural products are available without it.

Essential oils: they bring a little sensory twist since they "deodorize" effectively. Depending on the essential oil chosen (e.g. tea tree or geranium), they also have an anti-bacterial action.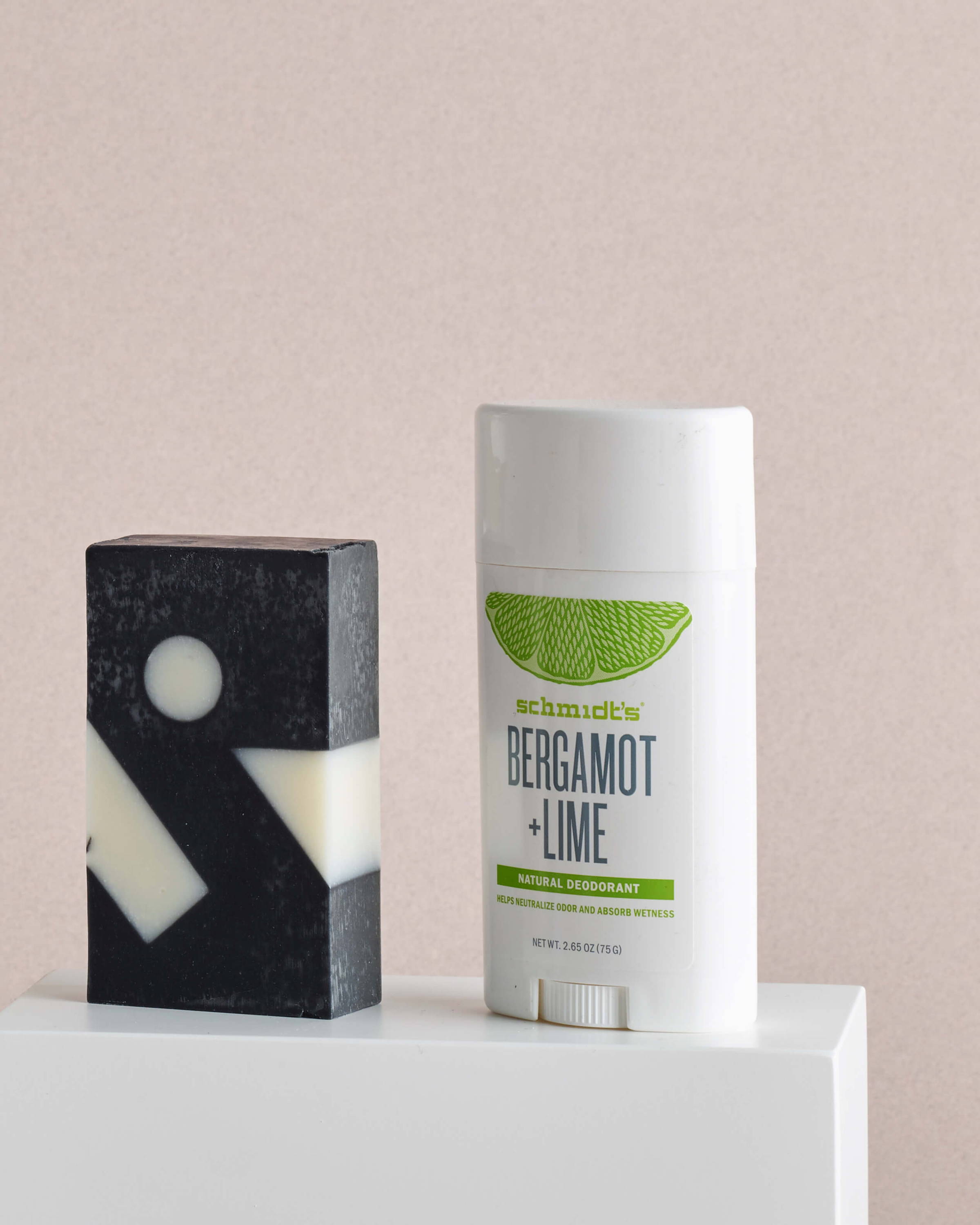 4 easy natural deodorants to get you started 
The one that everyone agrees on... 
The Natural Sensitive Deodorant Jasmine Tea Schmidt's: Because its light, fresh scent is totally addictive and it lasts forever thanks to its compact size.
The easy roll-on version 
The Bergamot & Lemon Roll-On Deodorant Schmidt's: Because it glides on by itself and dries exactly like a conventional deodorant, without leaving any traces. And because this fragrance is the brand's iconic one!
For fragile underarms 
L'Holi(Stick) Sensitive Deodorant Stick Sensitive Skin Agent Nateur: Because if you've given up on the idea of switching to natural deodorant after having a reaction, this one is the perfect ally to make up... and never part with it again!
The deluxe version to stay dry 
The Botanical Cream Deodorant Aurelia Probiotic Because it is creamy without being greasy and its powdery, floral fragrance of bergamot and lavender is so elegant...