Beauty posts
7 soins aux actifs stars qui transforment la peau
Vitamin C, retinol, hyaluronic acid, probiotics... The big stars of some of our most popular skincare products and why not your bathroom? We help you choose your next must-have ;-)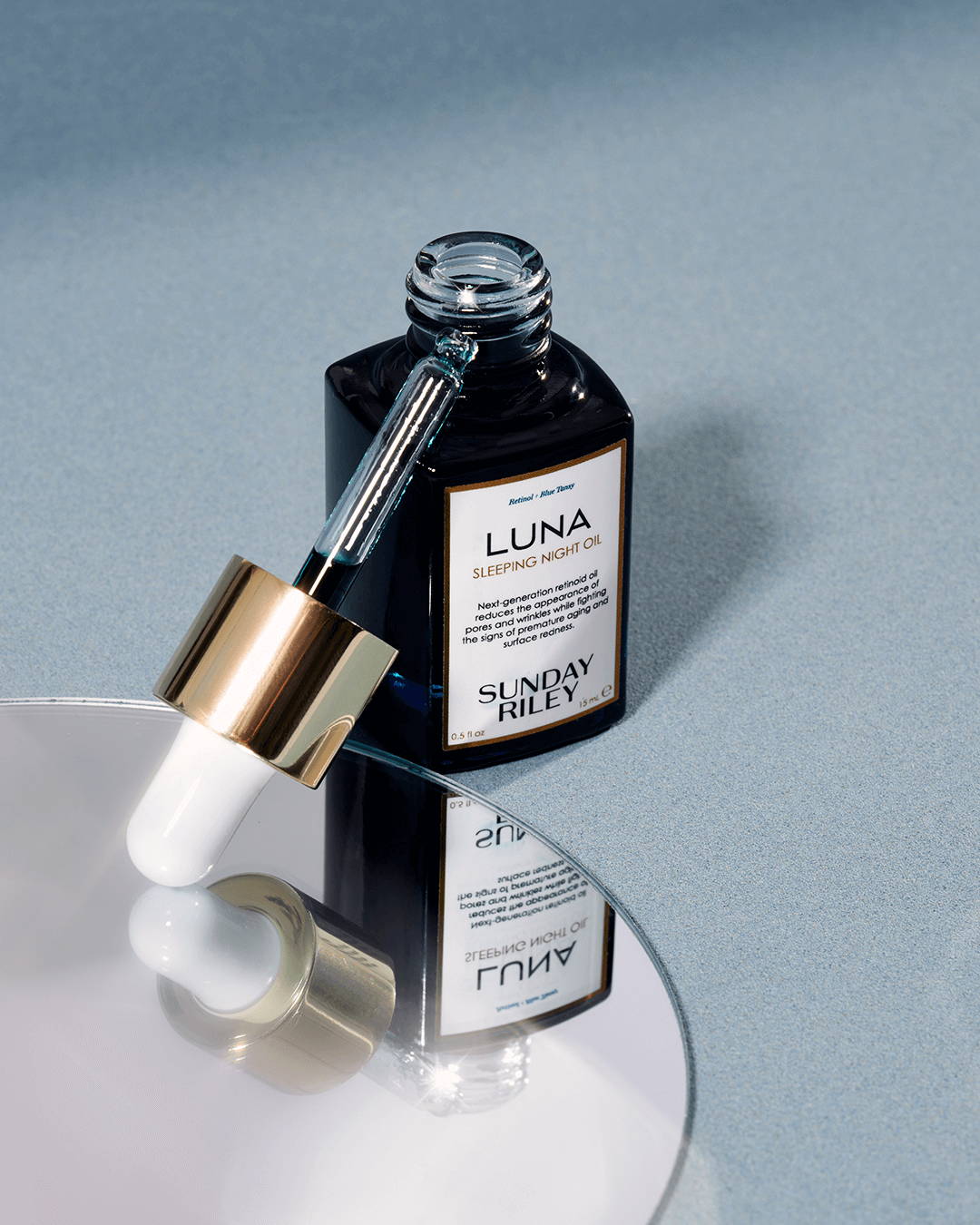 The champion of anti-aging: retinol (and its derivatives)
Pourquoi on l'adore : Parce que le rétinol agit directement "au cœur du réacteur" de votre peau. Il stimule la production de collagène et d'élastine pour lui redonner rebondi et fermeté, il améliore aussi l'éclat et traite les taches brunes en agissant directement sur la synthèse de mélanine.   
Le soin star pour se lancer : Luna Sleeping Night Oil Sunday Riley 
C'est LE soin qui transforme la peau pendant que vous rechargez les batteries. Les rides sont atténuées, le teint est éclatant, la peau se fait velours et les pores apparaissent comme "photoshoppés". L'huile de soin rêvée pour faire connaissance avec le rétinol en version soft.  
L'astuce en plus : le rétinol étant déjà un actif puissant, on met sur pause ses soins aux acides de fruits pendant notre cure de rétinol. 
The great gifted on shine and spots: vitamin C
Pourquoi on l'adore : Véritable bouclier antioxydant, elle protège la peau des agressions extérieures responsables du teint terne (pollution, UV en excès, tabac…), qui peuvent aussi provoquer des taches pigmentaires. Très fragile, choisissez-la toujours sous une forme stabilisée ! 
Le soin star pour se lancer : C.E.O. 15% Vitamin C Brightening Serum Éclaircissant Sunday Riley
This serum is a safe bet thanks to its high concentration of stabilized vitamin C: top for boosting radiance and even reducing spots by inhibiting pigmentation. We're also a fan of its action on pores, which it tightens! 
L'astuce en plus : la vitamine C est l'actif du matin par excellence ! En effet, son côté anti-oxydant puissant place la peau sous un bouclier protecteur pour toute la journée. 
The wonder of plumping: hyaluronic acid
Pourquoi on l'adore : Parce que l'acide hyaluronique est une molécule déjà présente dans votre peau et que c'est précisément elle, la grande garante de son hydratation. Le hic, c'est que sa production décroît avec le temps. Heureusement, on peut lui donner un coup de main ;-)    
The star treatment to get started: Fondamental Plumping Serum Patyka
With its universal featherweight texture, it delights mature skin thanks to hyaluronic acid that plumps up wrinkles and fine lines, while boosting collagen and elastin production... and replenishing the skin with water! Bonus? Sensitive skin loves it!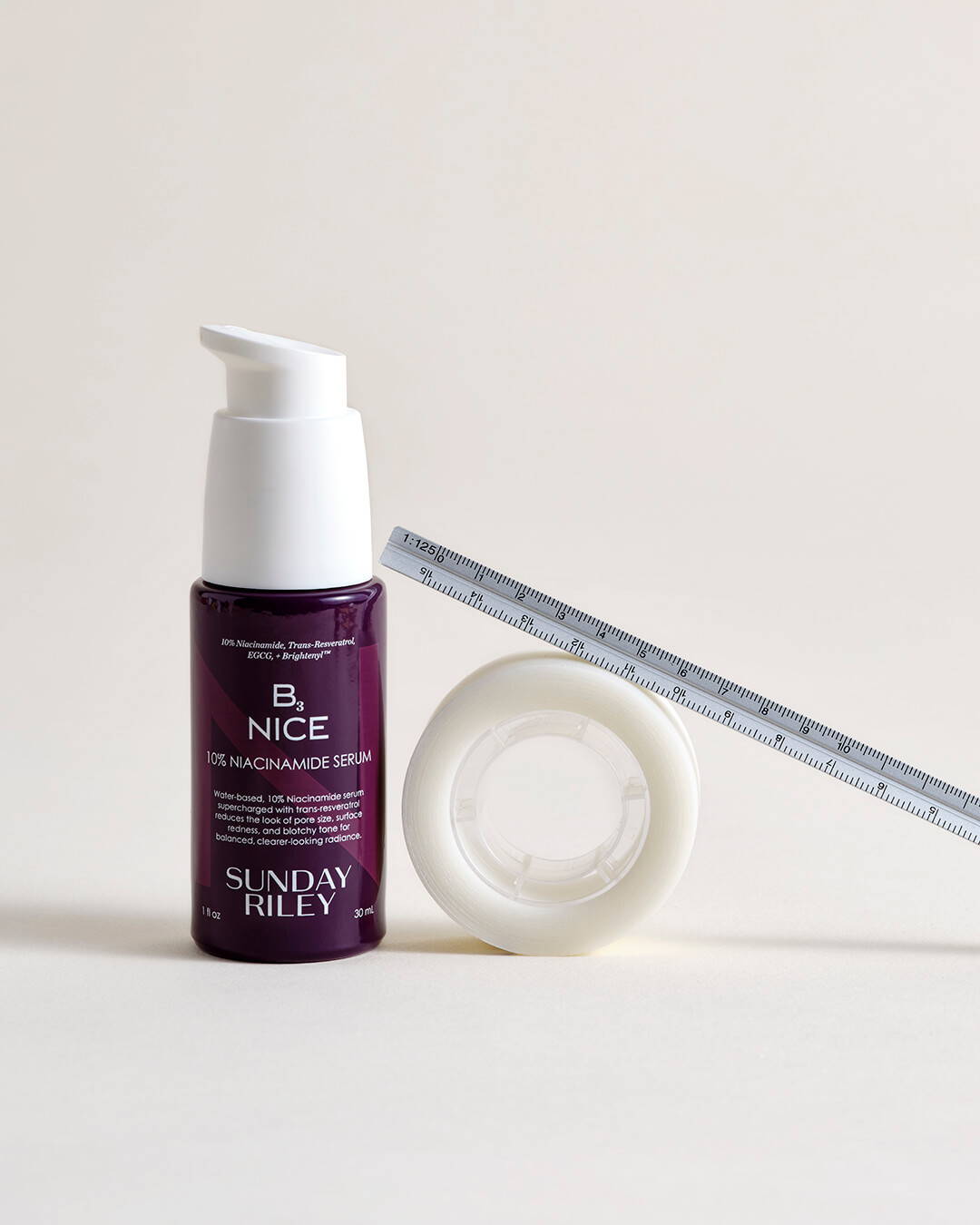 L'allié rééquilibrant à l'effet Photoshop : la Niacinamide
Pourquoi on l'adore : Aussi connue sous le nom de Vitamine B3, la Niacinamide est réputée pour son action sur l'apparence des pores et la production de sébum mais pas que ! Elle aide à hydrater la peau, réduire les inflammations et calmer les rougeurs, éclaircit les taches pigmentaires et les marques résiduelles, protège la peau contre les radicaux libres et aide même à améliorer la fermeté et l'élasticité de la peau. Son petit plus ? Elle est très bien tolérée par les peaux sensibles ! 
Le soin star pour se lancer : B3 Nice 10% Niacinamide Sérum Rééquilibrant Sunday Riley
Formulé spécifiquement pour combattre les marques résiduelles d'acné, c'est le sérum teint zéro défaut par excellence ! Avec lui, les points noirs et les taches pigmentaires sont atténués, l'apparence des pores minimisée, le teint uniforme et la peau est lumineuse.
The universal "beautiful skin" cocktail: antioxidants
Pourquoi on l'adore : Parce que les antioxydants nous protègent du mal du siècle : les radicaux libres (engendrés notamment par la pollution). Vieillissement cutané prématuré, teint terne, imperfections et même tâches… Les antioxydants jouent les "super protecteurs" pour pallier à tous ces désagréments.    
Le complément alimentaire à absolument essayer : L'Essentiel Peau Combeau 
Algue rouge, acérola, vitamine C, acide hyaluronique, melon… 2 gélules par jour suffisent à protéger la peau des dommages de la pollution et des UV, tout en ralentissant les signes de l'âge tout  en boostant l'hydratation de l'intérieur grâce à un autre actif star, l'acide hyaluronique.
Good bacteria for sensitive skin: probiotics
Pourquoi on l'adore : Parce que notre peau est enveloppée de bactéries qui constituent une flore cutanée… Plus ou moins saine ! On peut donc aider sa peau à se constituer "une nouvelle armée" de bonnes bactéries protectrices à l'aide des probiotiques, pour enfin ne plus voir rouge ! 
Le soin star pour se lancer : Culture Crème de Nuit Réparatrice aux Probiotiques Antipodes
C'est la crème idéale des peaux stressées et/ou fatiguées ! Les probiotiques qu'elle contient, combinés aux plantes néozélandaises, restaurent le microbiome de la peau et offrent une peau reposée et un teint frais au réveil.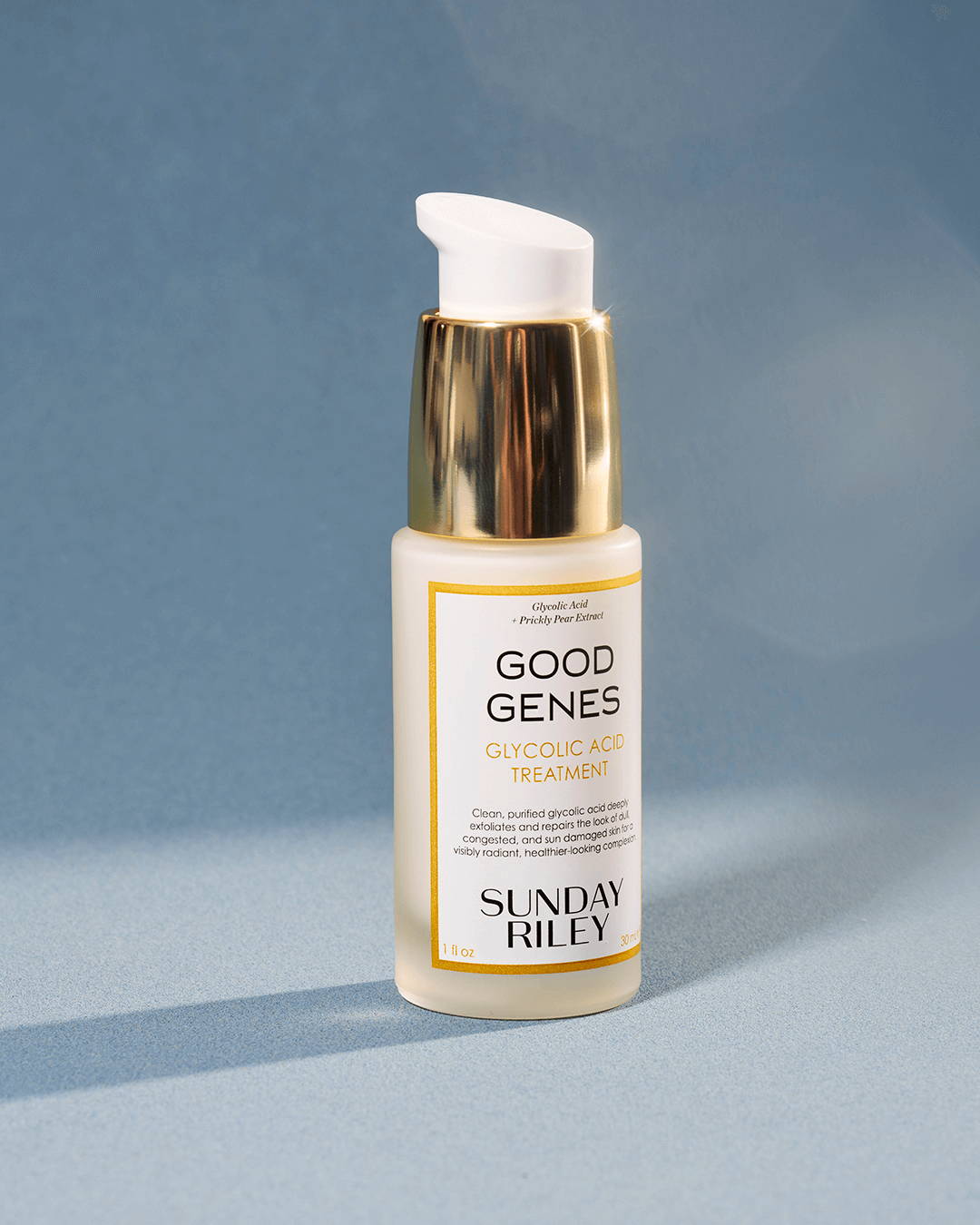 The unbeatable on blemishes: glycolic acid
Pourquoi on l'adore : Parce qu'il exfolie en douceur les cellules mortes en surface de l'épiderme, libérant les pores des excès de sébum qui provoquent des boutons. Et parce que cette molécule exfoliante est vraiment toute petite, elle se faufile aussi en profondeur pour avoir une action sur la régénération cellulaire (et ainsi avoir une action de prévention anti-âge).
Le soin star pour se lancer : Good Genes Sérum à l'Acide Glycolique Sunday Riley
C'est le champion du grain de peau (presque) parfait, la solution en flacon à dégainer quand la peau dérape. En plus de l'acide glycolique anti-boutons, il atténue également les marques résiduelles récalcitrantes. 
L'astuce en plus : l'acide glycolique est assez stimulant, car il exfolie de façon puissante. On l'applique donc le soir, pour un maximum d'efficacité !
Our favorite care products with active stars