BEAUTY FILE
The 3 cult Sunday Riley products that will change your skin
Sunday Riley is considered THE pioneer brand in the field of "green tech". Combining the most advanced ingredients on the market (fruit acids, retinol, vitamin C, peptides...) with the most powerful purified botanical extracts, Sunday Riley offers a range of highly effective products. Here are our top 3 favorites.
Why the beauty world is obsessed with Sunday Riley
After several years spent in a formulation laboratory, Sunday Riley decided to create her own brand. Resolutely ahead of her time, she is convinced that biotechnology and plants can form a happy marriage. The bet is won: used on the biggest shows (Stella McCartney, Victoria Beckham...), the brand becomes the secret boot that models and artists exchange for a zero defect skin. With their cutting-edge formulas and high concentrations, Sunday Riley skincare products now take pride of place in the bathrooms of the most demanding skincare consumers.
The 3 cult Sunday Riley products that you need to try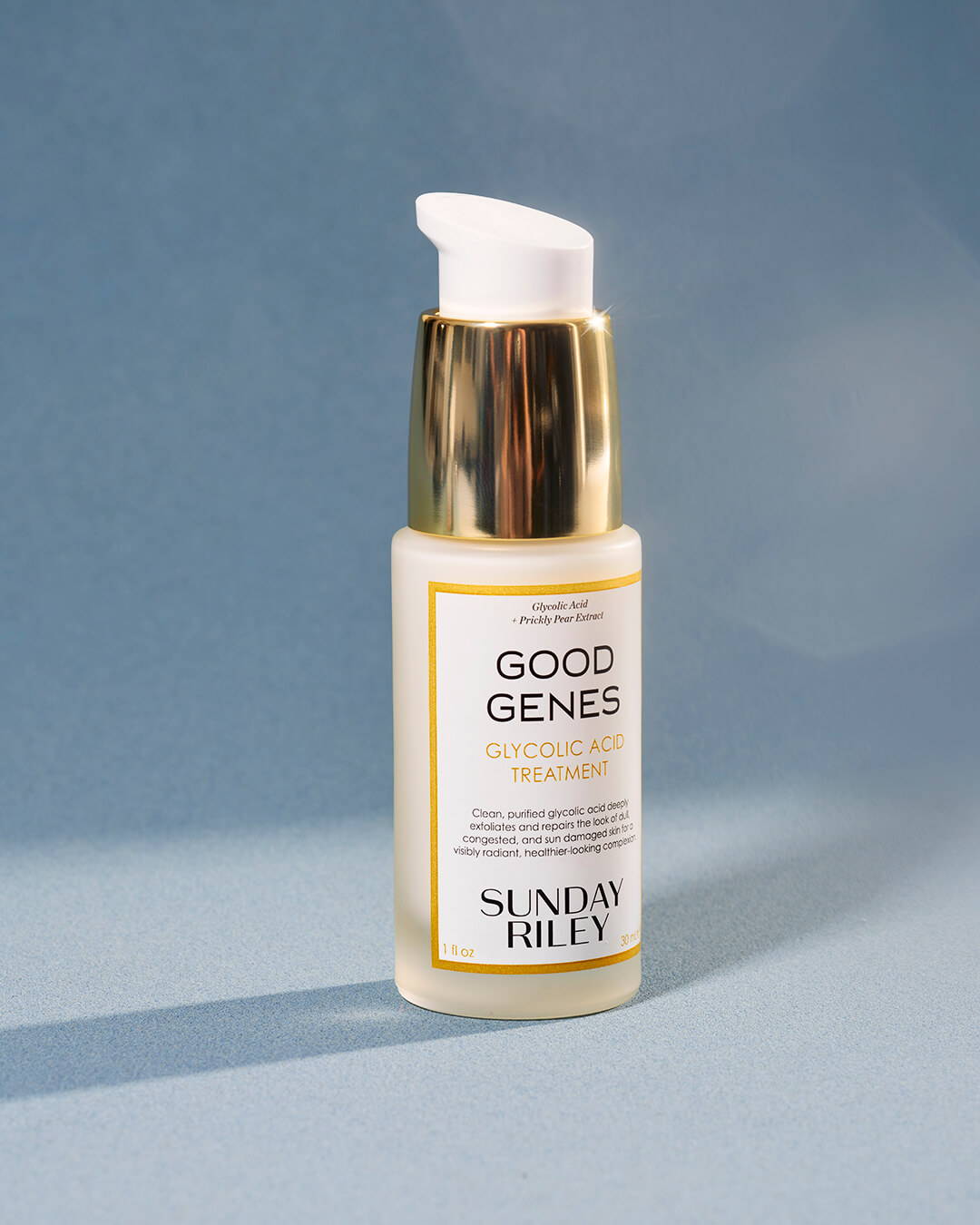 The Good Genes Serum
Skin perfecting serum loaded with glycolic acid, the Good Genes attenuates all residual marks on its path (imperfections, spots...) and irregularitiesfor a "peach skin" effect and instant radiance. A best-seller treatment to be drawn urgently to solve the blurred complexion, small buttons and recalcitrant marks.
What they say 
"After 7 years at Oh My Cream, if I could keep only one product, this would be it! I feel like I can't live without this little bottle and the name is totally spot on. For me it's been a real game changer. I use it three times a week in the evening and the next morning my skin is so much more even. I look really healthy with that "je ne sais quoi" that makes all the difference!" Margaux
The extra tip : In the middle of a pimple war? If your skin is used to peels, mix Good Genes withUFO Oil to give blemishes no chance!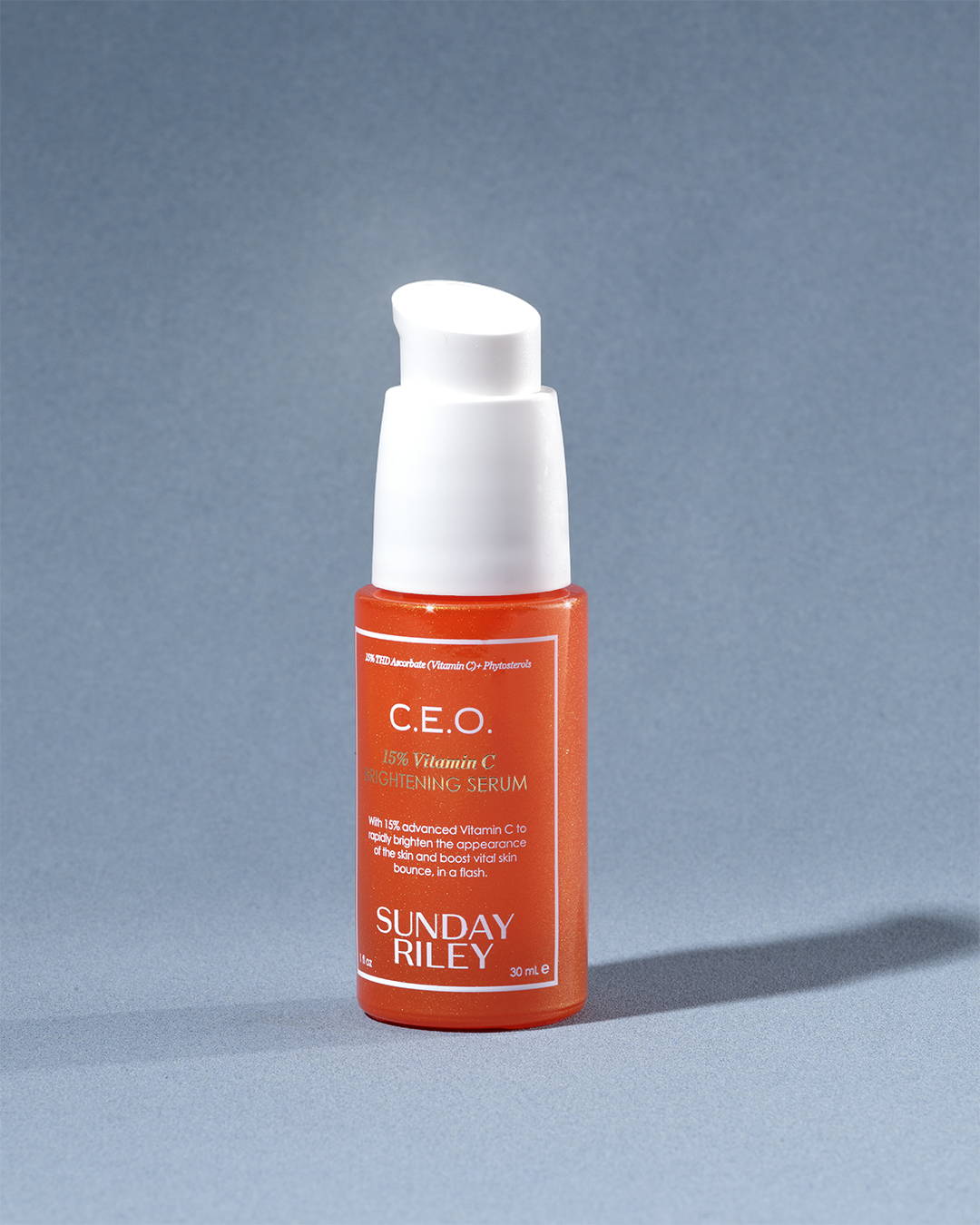 The C.E.O 15% Vitamin C Brightening Serum
There is vitamin C and vitamin C... In this bottle, this one is stabilized and its very high concentration allows to to chase away blurred complexion while correcting brown spots. Its action on the pores is just as bluffing.
What we think?
"It's been a long time since I've seen such a noticeable difference on the radiance in one application. Totally blown away by the results on my complexion (my hand is lighter on foundation the next day), but also on hydration! I love its enveloping texture that could almost stand on its own." Pauline
The extra tip: Sunny day ahead? Apply your serum in the morning with sun protection (SPF30 to 50) to keep dark spots under control!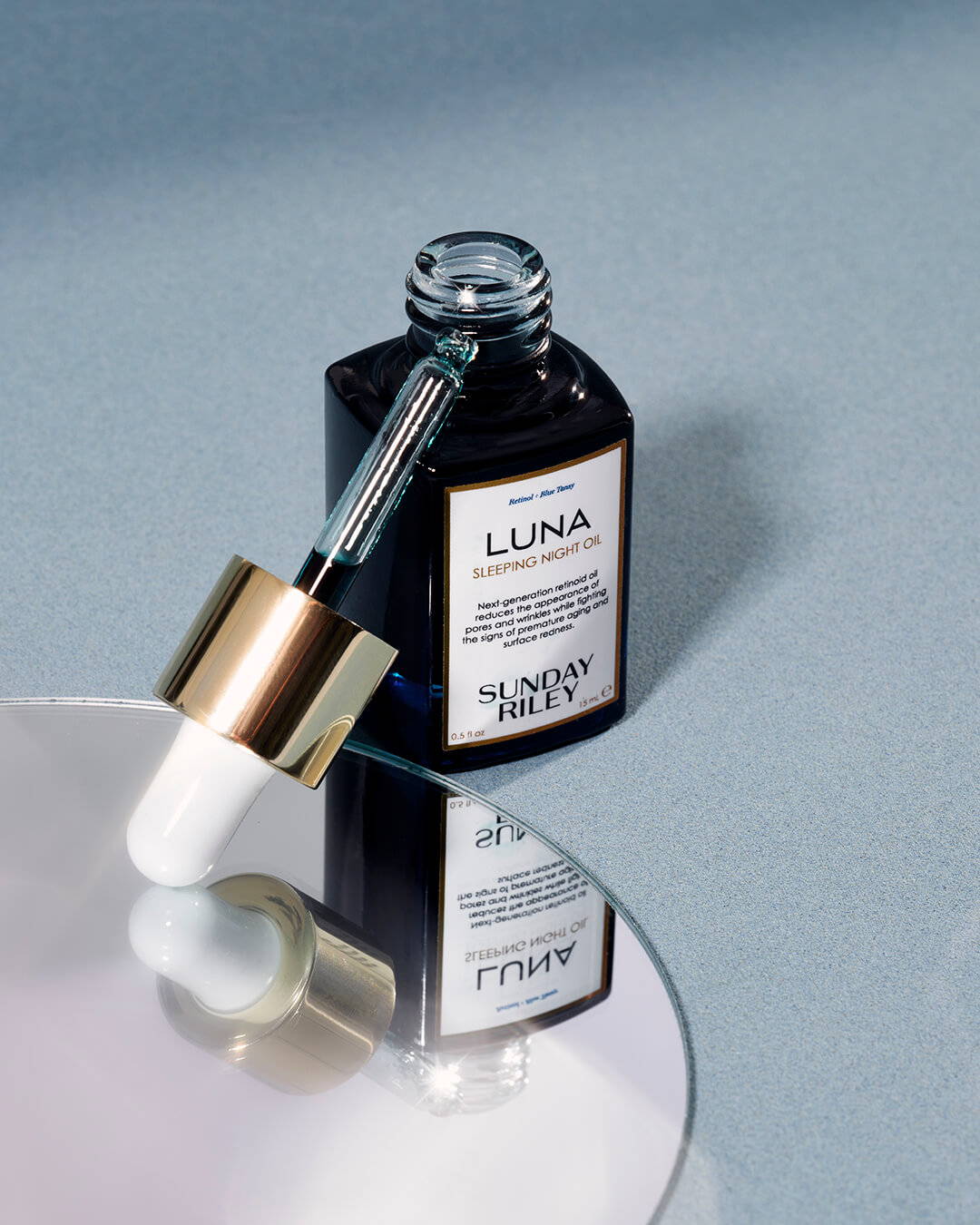 The Luna Night Oil
With its mysterious blue hue, this powerful oil takes advantage of the night to infuse the skin with repairing and stimulating active ingredients, thus acting on wrinkles, loss of firmness and spotswhile tightening pores and calming. A transformative oil (a favorite of Caroline Receveur!) that is hard to get enough of.
What do we think? "Behind its little name of infinite sweetness is actually an oil with a formidable effectiveness! I apply it 4 nights a week and thanks to the retinoic acid I wake up with a fresh and glowy baby skin. The bonus: the blue chamomile that soothes my redness!" Jessica
The extra tip: If you're a frequent exfoliator/peeler, mix a few drops of Luna Night Oil with Good Genes Serum before getting under the sheets for a transformed skin in the morning!
The Sunday Riley "must have"