Shopping Guides
Which sunscreen is right for you?
Did you know that nearly 80% of premature skin ageing is linked to UV rays? All the more reason to protect yourself :) Here's our selection of sun creams to choose from, depending on your skin type.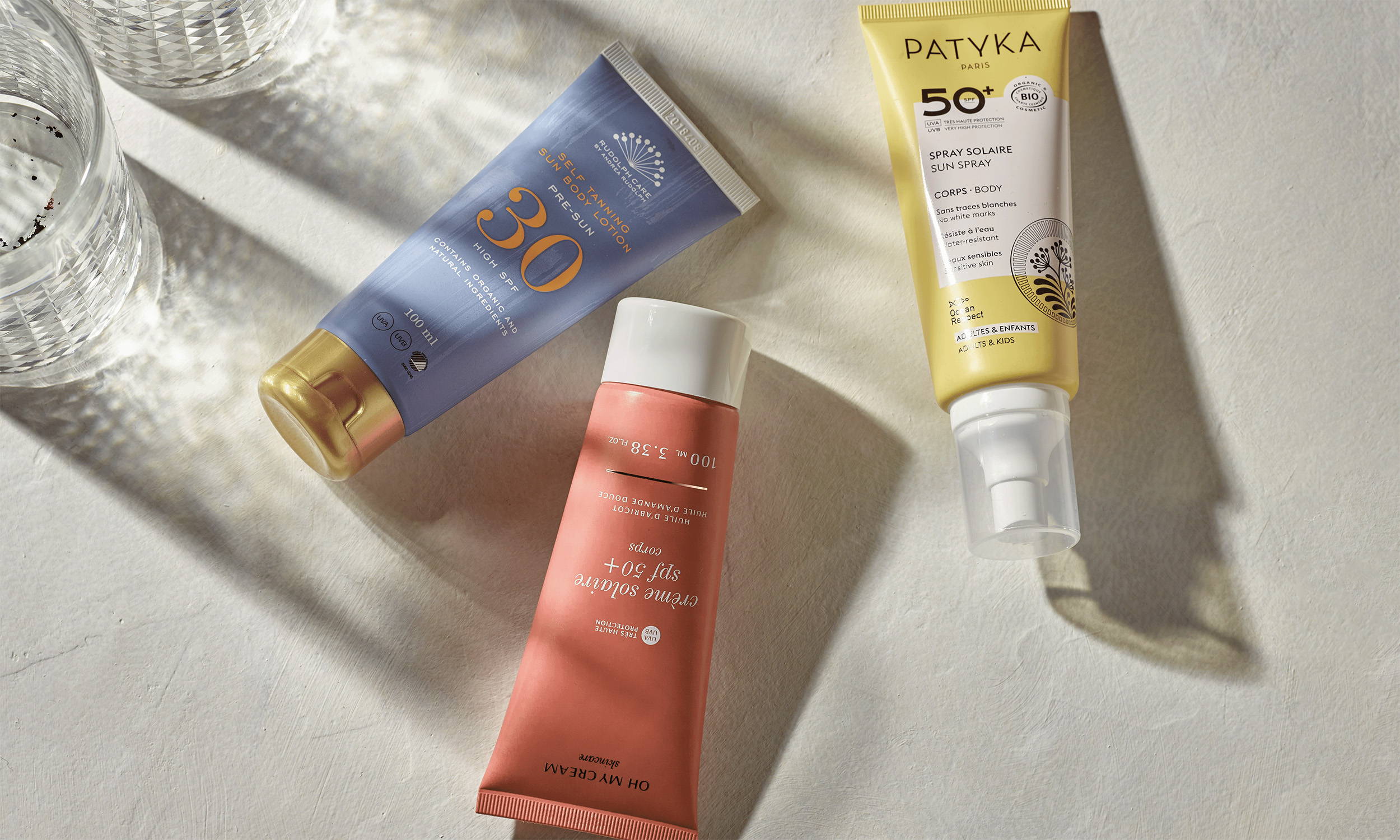 Our advice to protect your skin from the sun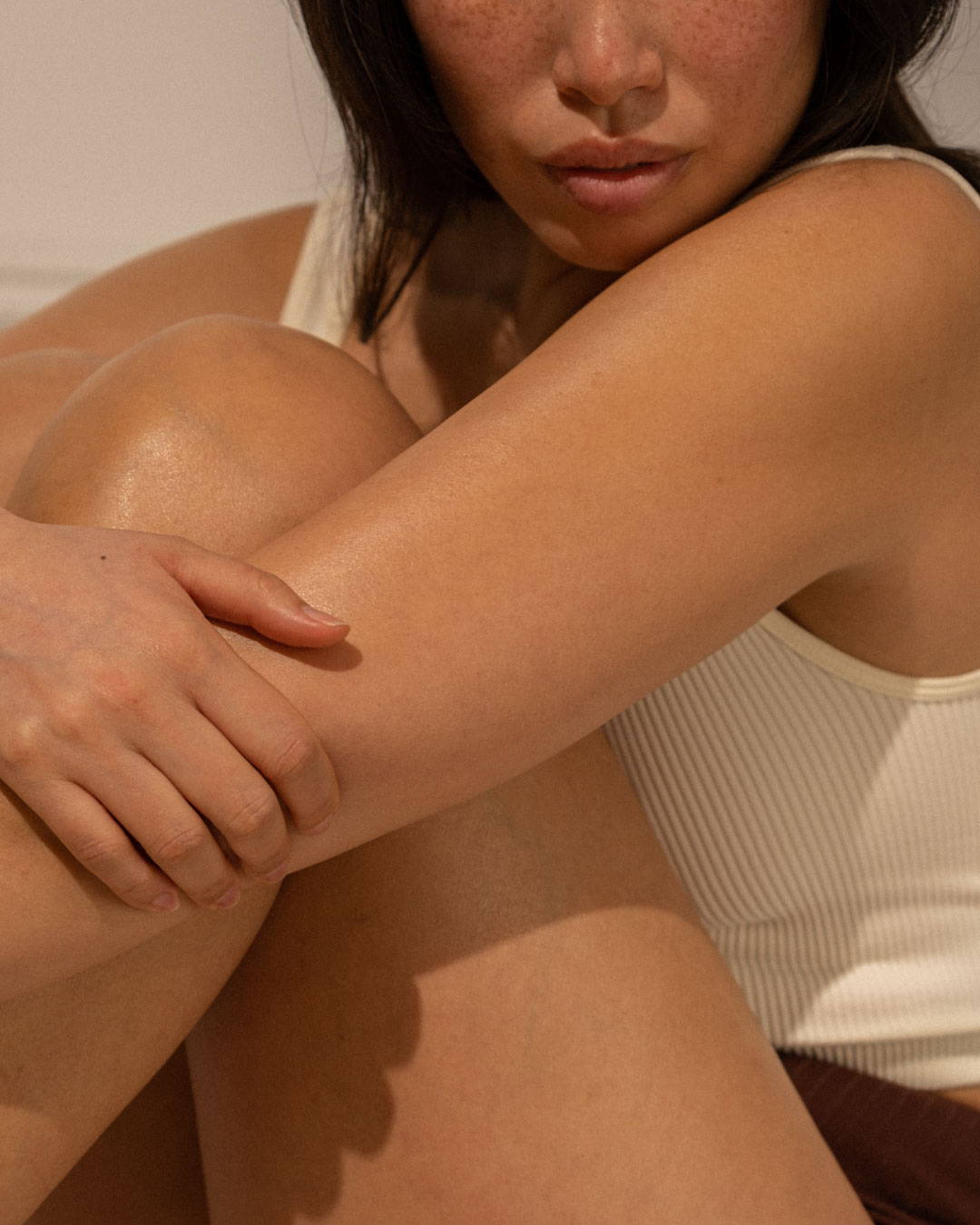 - Choose the right sunscreen for your skin type: if you're sensitive to the sun's rays, always opt for SPF50.
- Apply a generous amount of sunscreen every two hours, and always after swimming.
- Avoid exposure between 12pm and 4pm.
- Renew your sunscreens every year: sunscreens are fragile ingredients that lose their effectiveness over time.
Which face sunscreen to choose?
Normal skin
Combination to oily skin
Sensitive skin
Solar
Vendor
sun cream face-spf50
€ xx
Vendor
clean-screen-protection-solaire-matifiante-visage-spf-30
€ xx
Vendor
hello-sunshine-cream-solar-sensitive-skins-spf30
€ xx
Skin prone to brown spots
Mature skin
Solar
Vendor
patyka-fluid-stain-proof-high-protection-spf-30
€ xx
Vendor
odacite-spf50-mineral-drops-solar-screen-invisible
€ xx
The perfect all rounder
High-protection oil
The stick version
Solar
Vendor
sun-body-lotion-spf-30-solar-milk-body
€ xx
Vendor
oil-solar-body-spf50
€ xx
Vendor
sun-stick-spf-50-stick-solar
€ xx
To complete your sun protection while evening out your complexion, discover our make-up essentials with SPF. Practical for an impromptu lunch on the terrace or a spontaneous stroll in the sun, these tinted skincare products are no substitute for sun protection. So don't forget to apply SPF 30 or 50 before putting on make-up ;-)
Solar
Vendor
oh-my-cream-skincare-powder-mineral-spf20
€ xx
Vendor
ilia-c-beyond-triple-serum-spf30
€ xx
SPF30 foundation
SPF50 foundation
Solar
Vendor
super-serum-skin-tint-broad-spectrum-spf-40
€ xx
Vendor
odacite-mineral-drops-ecran-solaire-teinte-spf50
€ xx
Let's take stock of your skin type?
Need a custom-made routine?
Which sunscreen to choose?
Protecting yourself from the sun is essential. Whether on vacation or in everyday life, it's a good habit to get into, to protect both your skin and your health. Here's our advice on all aspects of sun protection, so you can easily choose the SPF products best suited to your skin type.
What is an SPF?
SPF (Sunburn Protection Factor) is the index representing the level of protection provided by a suncare product. The French acronyms (FPS for "facteur de protection solaire", and IP for "indice de protection") are in fact synonyms.
There are 4 SPF levels: 6 to 10 (low protection), 15 to 25 (medium protection), 30 to 50 (high protection) and 50 and over (very high protection). The higher the SPF, the greater the photoprotection action, but no sunscreen can guarantee total protection against UVA and UVB rays, hence the ban on the use of the terms "total screen" and "total protection".
In any case, for an optimal protection, it is important to respect some golden rules:
Choose the right product according to your skin type.

Apply your sun cream generously, every two hours and after each swimming.

Don't go in the sun between 12 and 4.

Replace your sun cream every year.
Find all our advice on choosing the right SPF here here.
When should you include sunscreen in your routine? 
Sunscreen is the last step in your beauty routine. In the morning, gently cleanse your skin before applying a serum containing active ingredients, such as Vitamin C with its antioxidant action to protect your skin from free radicals, then move on to your moisturizing cream, before applying your sunscreen and then your make-up. This way, the moisturizing ingredients penetrate the epidermis before the sun's protective film. If you use a tinted moisturizer with an SPF, be sure to always apply a sunscreen underneath. Indeed, as mentioned above, a makeup product with SPF20 or 30 does not replace a sunscreen, but can complement your protector. 
What is the difference between mineral and chemical filters?
The main difference lies in their mode of action: chemical filters need to penetrate the skin to absorb the sun's harmful rays instead, whereas mineral filters reflect them, a bit like a protective barrier. While chemical filters should be applied at least 20 minutes before exposure to the sun, mineral filters are effective as soon as the sun protection is applied.
Secondly, while chemical filters are harmless to health, some highly reactive skins are nevertheless allergic to them. Ultra-sensitive skins will therefore prefer to turn to mineral filters: inert for the skin, they are better tolerated and much less allergenic (as well as being more respectful of the environment).
Our selection of suncare products
Anti-aging sun protection for the face
If I have sensitive skin
I adopt Sun Face Cream SPF50+ Oh My Cream Skincare, a moisturizing cream with 100% mineral sun protection. Specially designed for urban skin, it's ideal for daily use by city dwellers, or as a sun protection product at the beach. And if there's one protective care product you should always have in your bag, it's the Sun Stick SPF 50 Sun Stick Rudolph Care. It helps protect all fragile areas while providing good coverage. Fragrance-free, boosted with vitamin E and shea butter, it cares for lips and all sensitive areas.
If my skin is mature
I opt for SPF50 Mineral Drops Niacinamide + Green Tea Invisible Sunscreen Odacity. This sunscreen provides perfect UV protection against the burning, aging effects of the sun, thanks to its complete formula containing niacinamide to even out and correct spots, and highly antioxidant green tea extracts to protect the skin.
I opt for Sun Face Cream SPF50 Rudolph Care. This sunscreen perfectly protects the skin from UVA and UVB rays, thanks to its health- and environmentally-friendly sun filters. What's more, thanks to its cucumber and apple extracts, it tones the skin and ensures better cell regeneration to prevent the signs of aging, while moisturizing and soothing the skin.
Sun protection for the body
Our favorite? The dry oil Sun Oil SPF 30 Body Oil Rudolph Care! With its light texture, it can be used by the whole family. Super water-resistant, it adheres flawlessly to the skin, and its texture can even be applied to damp skin. The right formula for maximum enjoyment in complete safety...
For the whole family
To protect the skin of adults and children (aged 5 and over) alike, we've fallen for the Oh My Cream Skincare suncare range. With its clean chemical filters, respectful of the environment and the skin, the Sun Body Cream SPF50+ effectively protects against the harmful effects of the sun, thanks to its clean, skin- and environment-friendly chemical filters, and is water-resistant for optimum protection.
Want to learn more about sun protection? Find out all the golden rules for a safe summer in the sun in our article dedicated to SPF. Would you like to discover another sun cream or after-sun product? Find our complete collection on our website. Finally, just send an e-mail to consultation@ohmycream.com to find the perfect formula for you!