backstage omc
Activist, the culture of ethics
A must-have superfood, Activist Manuka Honey is pure, with no preservatives or added sugar. An essential with multiple benefits and unparalleled quality. Discover the brand of ethical beauty Activist and its gems with Manuka Honey.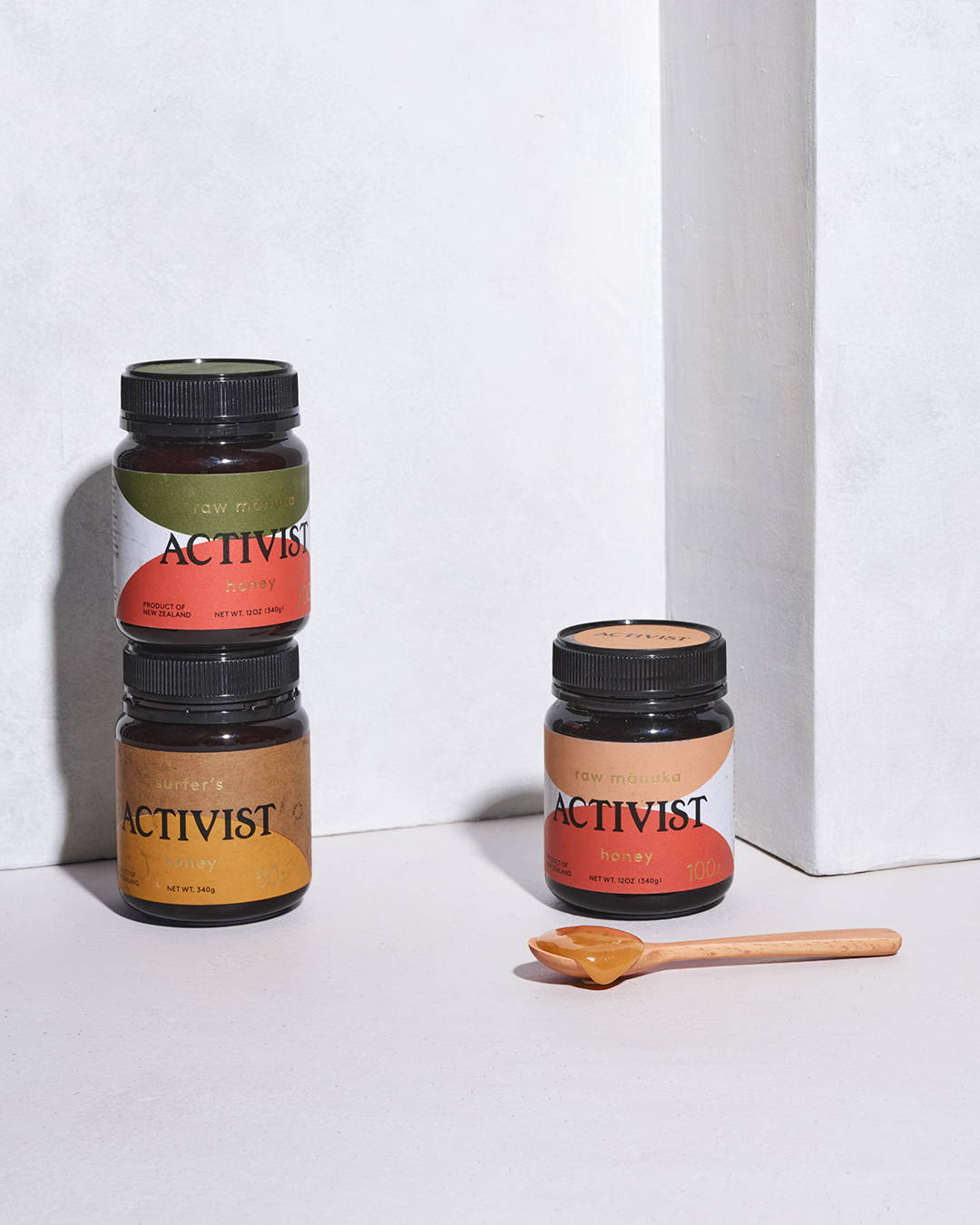 Activist, the story of a committed brand
It is their common passion for the Earth and its natural resources that will push Gabrielle Mirkin and Luke Harwood to imagine Activist. Having grown up in New Zealand, this passionate couple has always placed nature at the heart of their concerns. Passionate about surfing and in love with the New Zealand landscape, Luke quickly understood theindispensable role of bees as an environmental indicator. And when Gabrielle leaves the jungle that is New York and its ever-changing fashion industry, it is to move towards a simple, healthy, holistic way of life. It is with the desire to protect these buzzing insects, preserve their impact, and pursue this quest for well-being and natural therapy, that they imagine Activist.
A pure and ethical manuka honey
A must-have superfood in our plates as on our shelves of bathroom, the honey of Manuka is a beauty ally with multiple benefits. As a little extra in recipes, it stimulates the immune systemIt also relieves digestive disorders and oral inflammation and fights against seasonal ailments. On the skin, as a cleanser or mask, it helps to fight against imperfections, reduces scars and soothes skin irritations.
Activist Manuka Honey is ofquality, raw, with no preservatives or added sugar.raw, with no preservatives or added sugar. It is harvested by hand in small quantities, respecting the flora and fauna of New Zealand, and only between Spring and Summer, to to preserve its purity and nutritional properties.s.
In addition, Activist Honey is independently certified for MGO (Methylglyoxal) content, which measures the intensity of its anti-bacterial properties and its purity, thus ensuring its incomparable quality.