Beauty posts
#Howto: Make up your eyebrows with our Eyebrow Fixing Gel
What if the secret to eyes that look bigger and brighter didn't simply lie in well-defined, well-groomed eyebrows? Here are our tips and advice on how to make up your eyebrows with the new Eyebrow Fixing Gel Oh My Cream Skincare.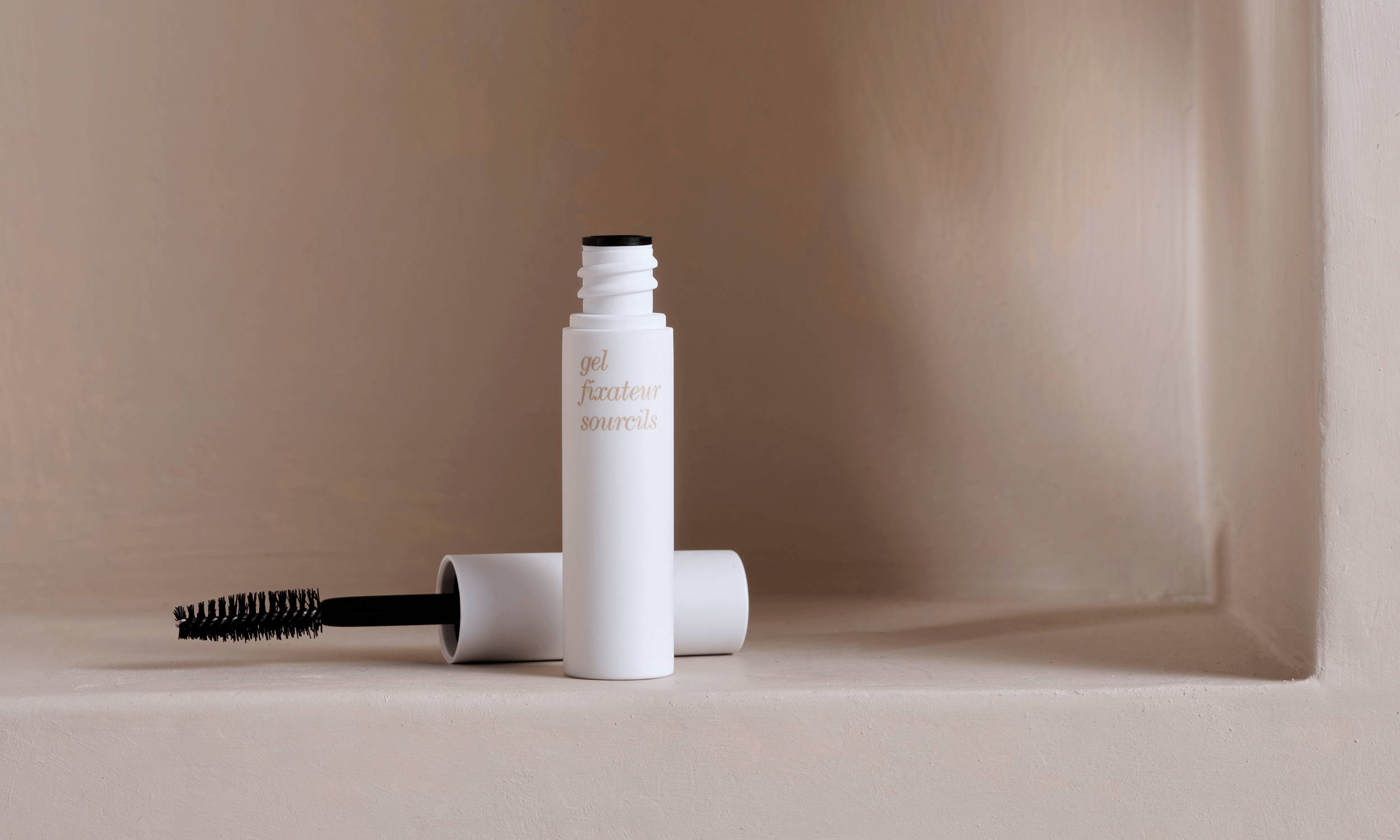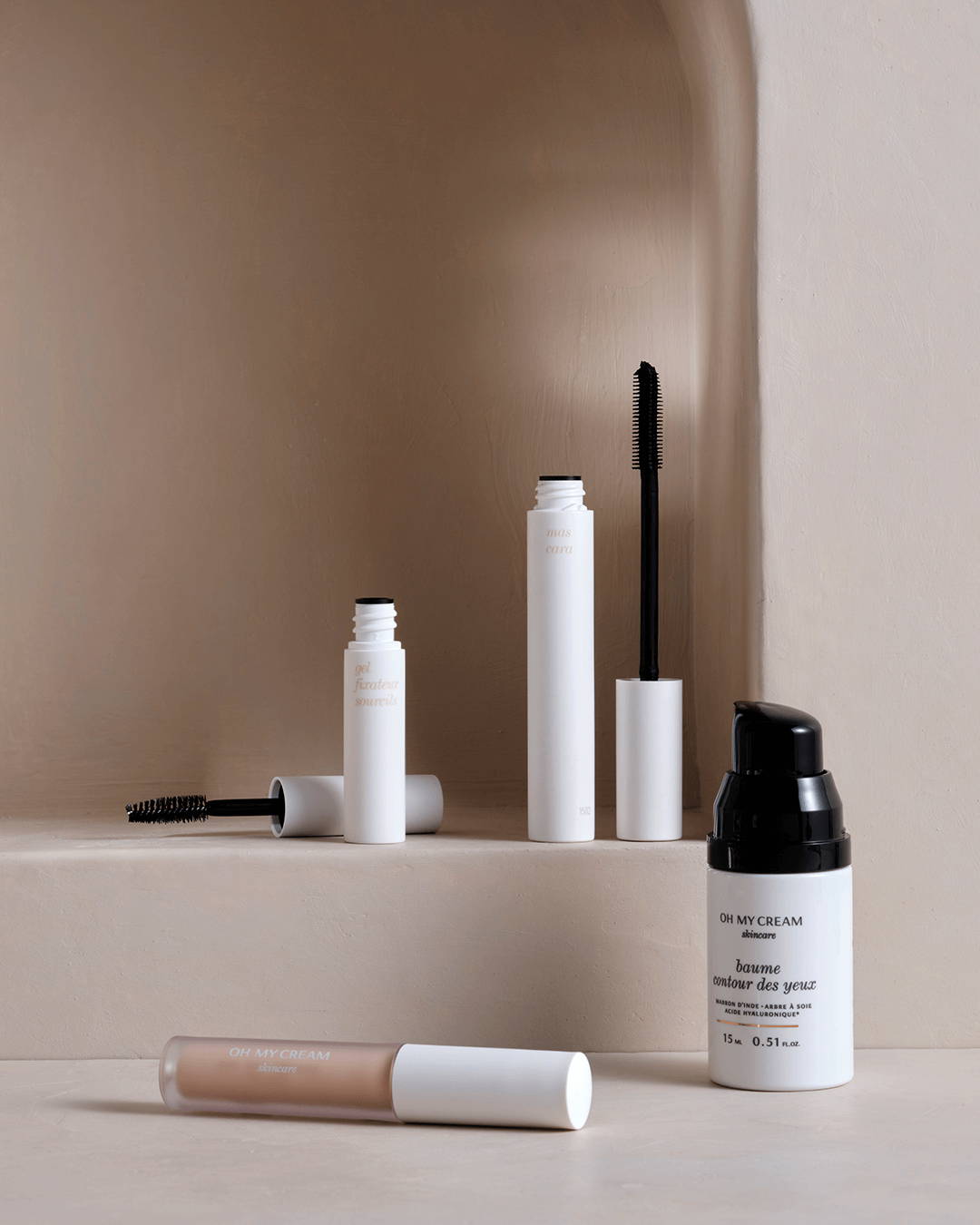 Why make up your eyebrows?
You've probably noticed it too, when wearing a mask was still strongly recommended: well-shaped, well-groomed or simply well-disciplined eyebrows make all the difference on the face. But it's true that eyebrows aren't the easiest area to tame... Whether they're too dense or too sparse, sometimes the solution doesn't necessarily involve plucking, and make-up is more than enough to make your eyes look bigger and better. Because, yes, well-worked eyebrows give our face more character, add structure and naturally open up our eyes.
How to apply eyebrow makeup?
Whether you've got a sparse line or thick but unruly eyebrows, to make-up your eyebrows properly, you'll need the right tools and the most suitable tips. Rest assured, your make-up bag doesn't need to be overflowing with expert tools to properly shape and apply make-up to your eyebrows. The two most common products? Eyebrow pencil and eyebrow mascara, also known as fixing gel. While the former can be used to reshape and restructure sparse or thin eyebrows to give shape to a line or fill in a less pigmented area, the latter, like our Brow Fixing Gel Oh My Cream Skincare, adds volume and texture for a natural result and better-defined brows. So how do you make up your eyebrows properly? Follow the guide as we reveal our tips.
A few tips before you start:
Work on your eyebrows on clean, dry skin

Make up your eyebrow from the inside to the outside of the face, starting at the head and working your way up to the arch.

Follow natural hair growth with light upward strokes

From the arch of your eyebrows to the tip: proceed from top to bottom, following the direction of the hair.
Disciplining thick eyebrows
If when you were younger you didn't succumb to the call of the tweezers, today you can boast superb, dense, thick eyebrows. To enhance and discipline them, simply apply Eyebrow Fixing Gel Oh My Cream Skincare. Follow the natural line of your eyebrows and brush in light upward strokes, following the direction of your hairs, to discipline and set them so they stay in place all day long.
Designing and sculpting sparse eyebrows
Thin, irregular or sparse eyebrows? Use an eyebrow pencil with a brush, such as the In Full Micro-Tip Eyebrow Pencil Ilia to reshape your brows and fill in areas that lack structure or pigment. We recommend choosing a pencil in a shade lighter than your eyebrows, for a lighter, more natural result. Start by brushing your eyebrows with the brush before reshaping them and establishing the areas to be filled in. To reshape a less pigmented area, follow the line of your eyebrows and draw light strokes. To set, apply Brow Fixing Gel Oh My Cream Skincare by brushing from root to tip.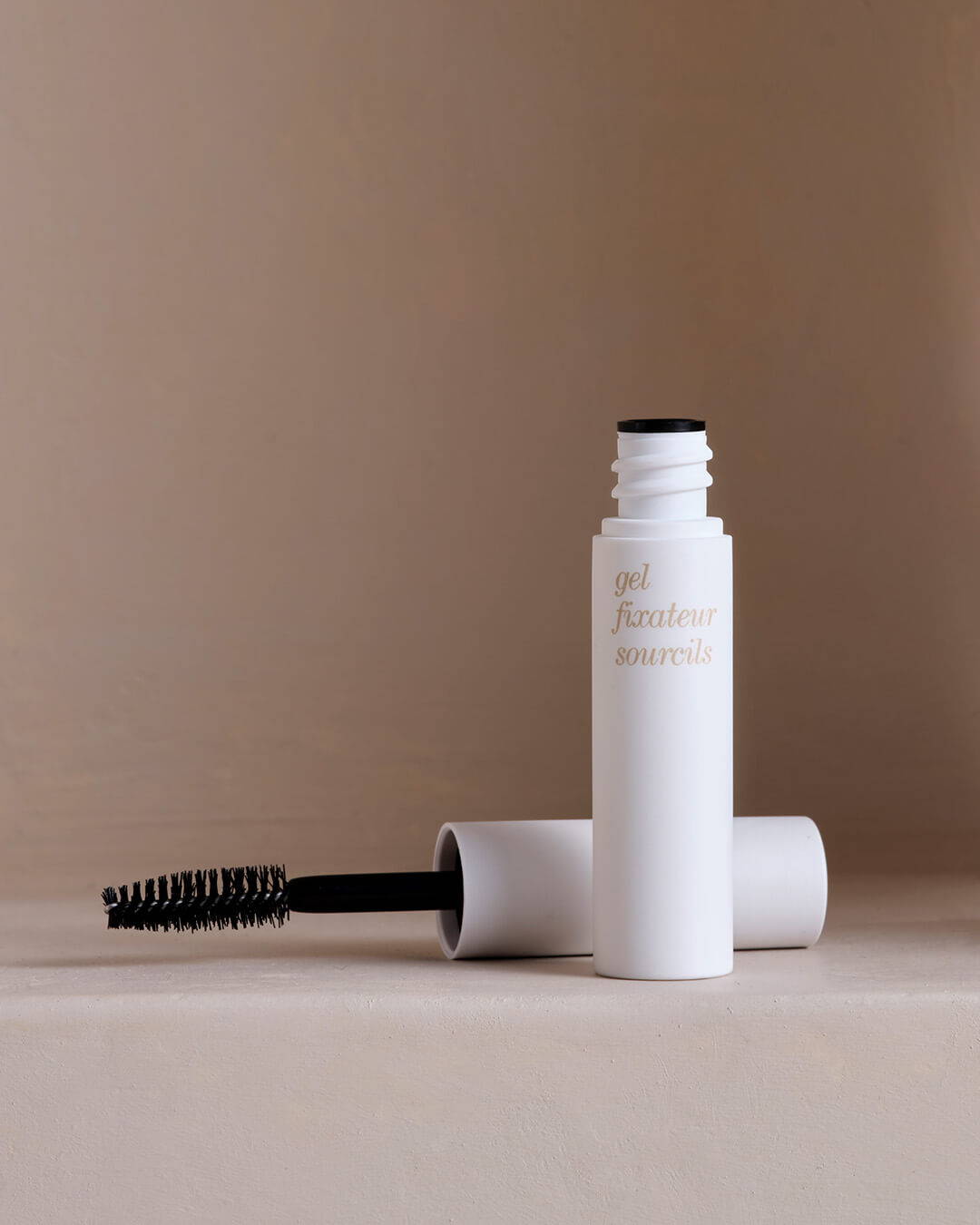 Brushing men's eyebrows
Free to wear make-up or not, men can also have eyebrows in need of a little definition. What's more, because they're often thick and dense, their eyebrows can sometimes lack discipline. The idea here is to brush brows from root to tip with Eyebrow Fixing Gel Oh My Cream Skincare, to fix them and add a little structure for an ultra-natural result.