Lifestyle
9 tips to boost your libido
Sometimes it doesn't take much to raise the temperature... Solo or in a duo (or why not a trio), to spice up your relationships, boost your sensations or simply rediscover a real complicity with yourself, your body or your play partner, discover our 9 tips to boost your libido.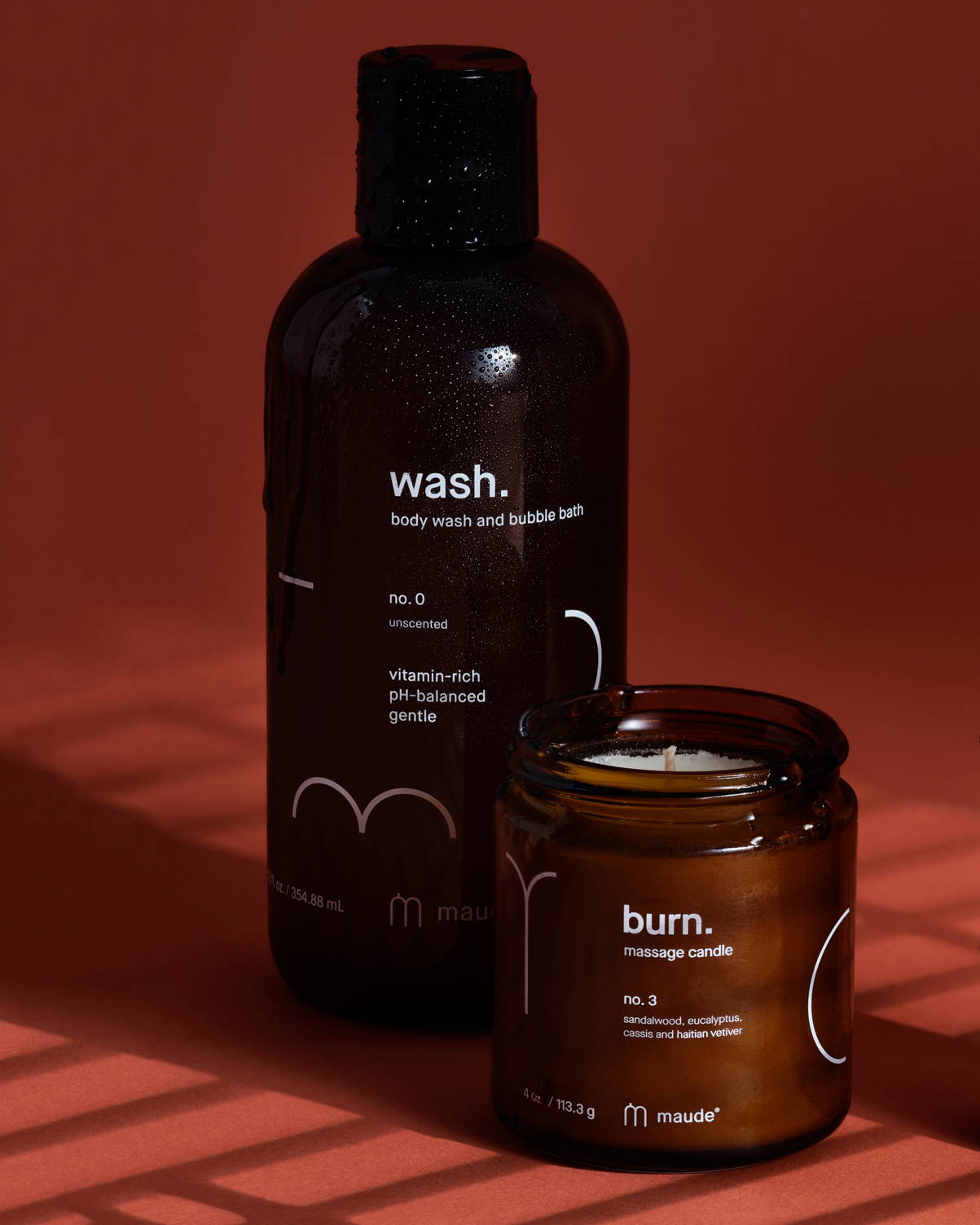 Run yourself a bath
To relax muscles and soothe the mind, while detoxifying your body and releasing tension, a good hot bath can do wonders for your body (and your libido). Your ally for a moisturizing bubble bath: Wash Intimate Cleansing Gel Maude's vitamin-enriched shower gel transforms into a relaxing bubble bath for a moment of pure well-being. For even more sensorial pleasure, add a few drops of Maude's Mountain Pine Bath Bain au Pin to your bath. Mountain Pine Bath Bain au Pin des Montagnes Susanne Kaufmann, a generous, nourishing oil to relieve tension and relax.
And to spice things up, why not invite your playing partner ;-)
How about candlelight?
There's nothing quite as sensual as the glow of a candle to light up a room, especially when it can be transformed into a massage candle... With its scent of eucalyptus and sandalwood, the Burn Bougie de Massage Maude will be your ideal ally for raising the temperature... To be poured directly onto the skin or applied with the fingertips before massaging, the oil in this sensory candle will be your new essential to moisturize and nourish for a moment rich in sensation.
The right music 
Let's get it on... Did you know that music can be a real aphrodisiac? At least, that's what we like to think... And to help you slip into an atmosphere of sensuality and intimacy, the whole team has come up with the perfect playlist to enchant you. From Marvin Gaye to The Weeknd and The Rolling Stones, here's the perfect the perfect playlist to get you in the right mood! Listen here. ;-) 
Much better than an erotic film... 
Blindher and chill... Forget erotic movies, series or podcasts. Introducing the erotic audio app Blindher. With sensual and erotic stories that tickle the ears and make us blush and shiver, this is the entertaining app that promises to liven up your evenings (or your commutes).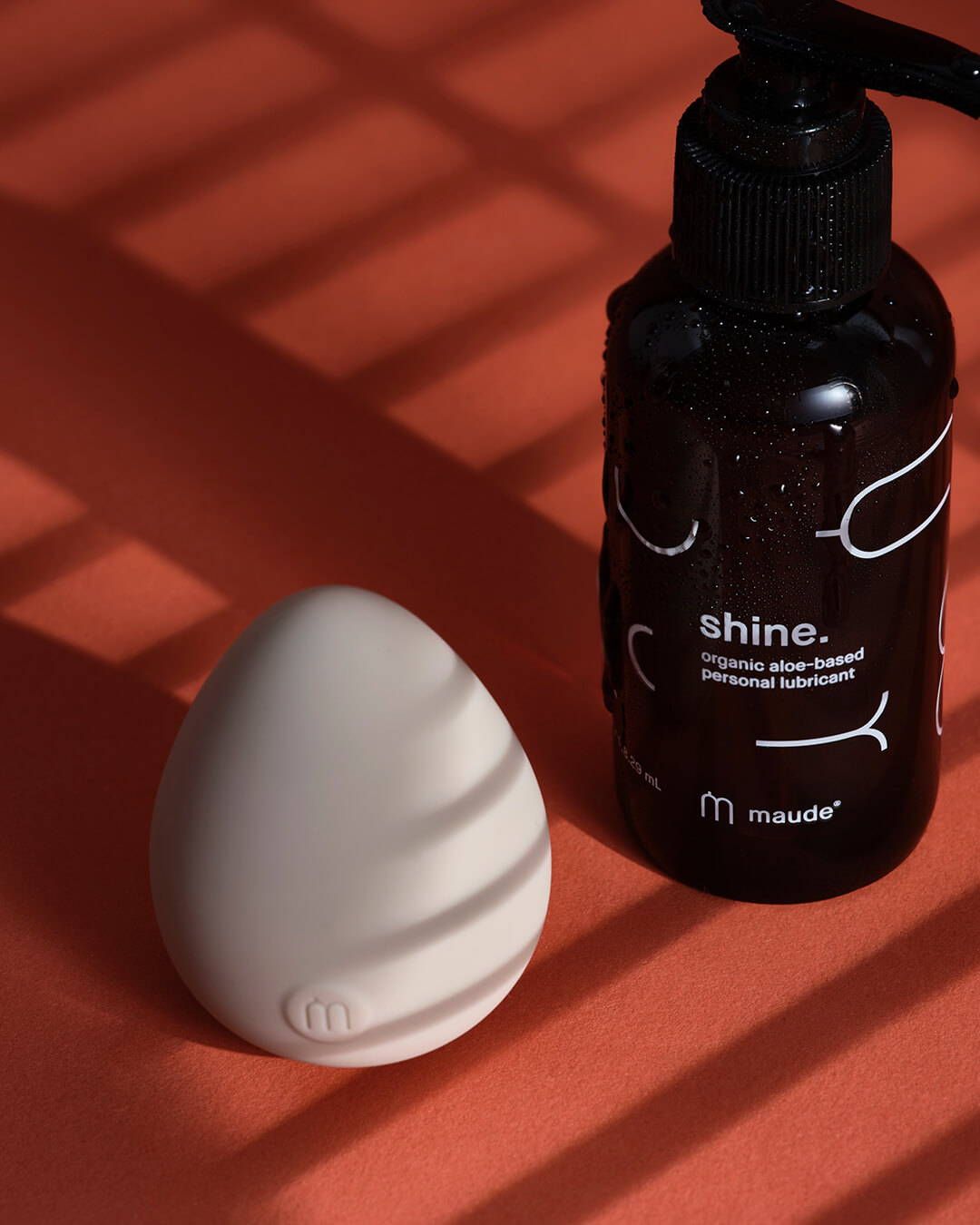 Touching yourself to (re)discover yourself
There's no need to pull out all the stops to boost your libido. After all, to rediscover your body, your sensations and your desires, touch is your best ally. A little caress is the first sensation-boosting gesture of tenderness. And to take it a step further, we've armed ourselves with the Drop Sextoy Vibrant Maude, a small, easy-to-use sex toy that's perfect for getting started and stimulating all the erogenous zones of your body. A massage like no other, to tame yourself and discover other unsuspected places to vibrate. 
The little comfort boost
With its elegant packaging, Shine Shine Maud lubricant is the product you'll want to keep on your bedside table. With its non-sticky texture and aloe vera-based gel, it intensely soothes the intimate area and relieves feelings of discomfort for better sensations during solo sex with your favorite sex toy, or just the two of you... 
The aphrodisiac supplement
With its blend of adaptogenic plants, theEssentiels Sérénité Anti-stress Complement MiYé soothes and relaxesby acting on the neurotransmitters responsible for our mood, energy and emotions. A little ally in the fight against physical and mental fatigue linked to cycles, and to get us back on track when our hormones play tricks on us.
Listening to and trusting each other
After all, the best way to boost your libido is to listen to yourself and trust your desires. Why force yourself if you don't feel like it? Take the time to watch apprehension disappear, and desire return. Get to know yourself, understand what makes you tick and what you like, and let time do the rest... But above all, trust yourself to enjoy yourself ;-)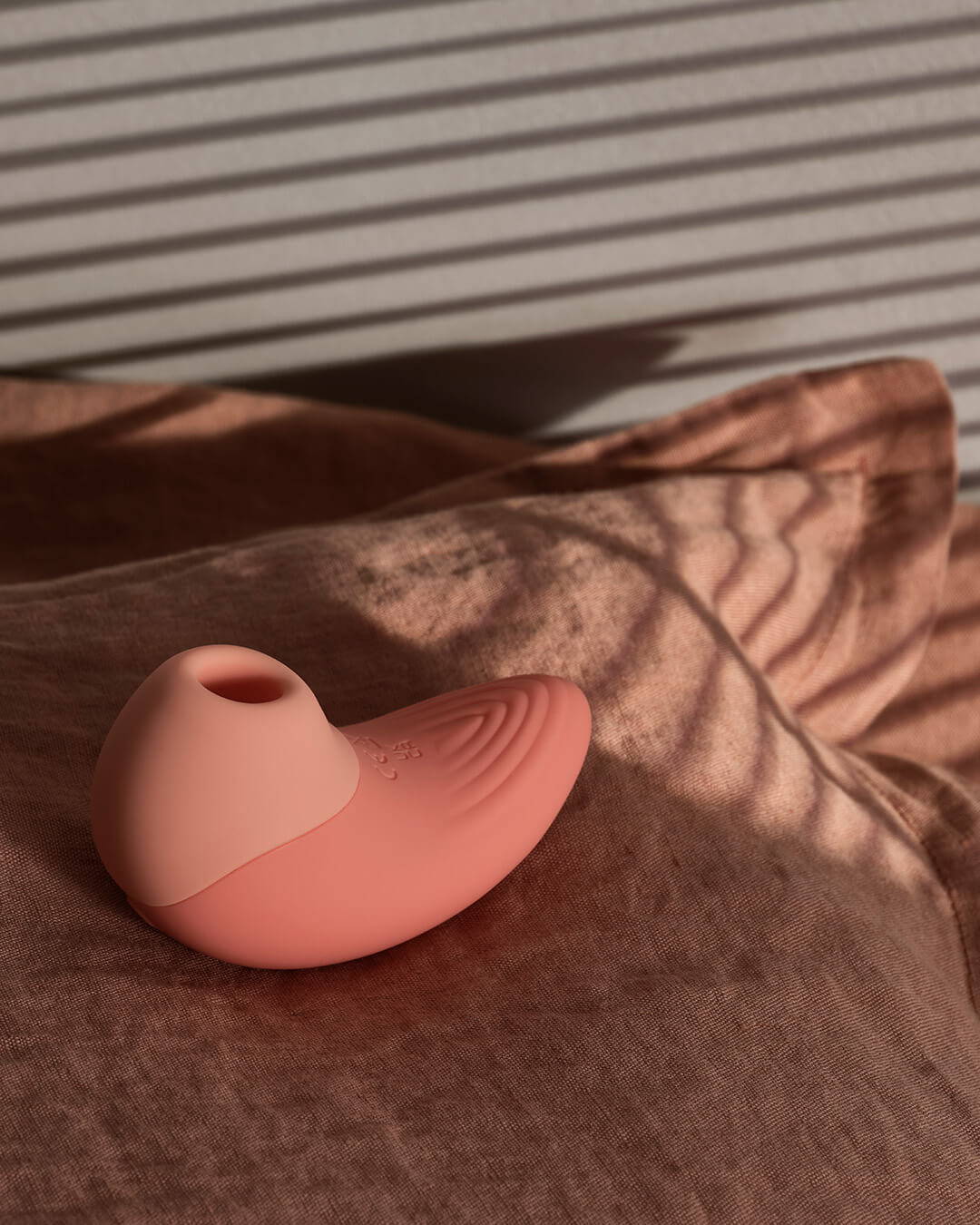 Fun for one or more...
Did you know that only 6% of women reach orgasm through penetration? And that women are half as likely as men to have an orgasm during intercourse? To reduce this gap and finally reclaim your body and your desires, Ona Vibrating Clitoral Stimulator Blush Intimacy has been designed as a small tool capable of multiplying pleasures tenfold. A sex toy with pulsating air and vibrations, with 9 speeds to help you learn to discover yourself and enjoy yourself together. 
The libido booster selection