backstage omc
Maison Loüno, the superpowers of adaptogens
Inspired by the rituals of traditional Chinese medicine and Ayurveda, discover Maison Loüno. One of the first brands to use adaptogenic foods for its food supplements.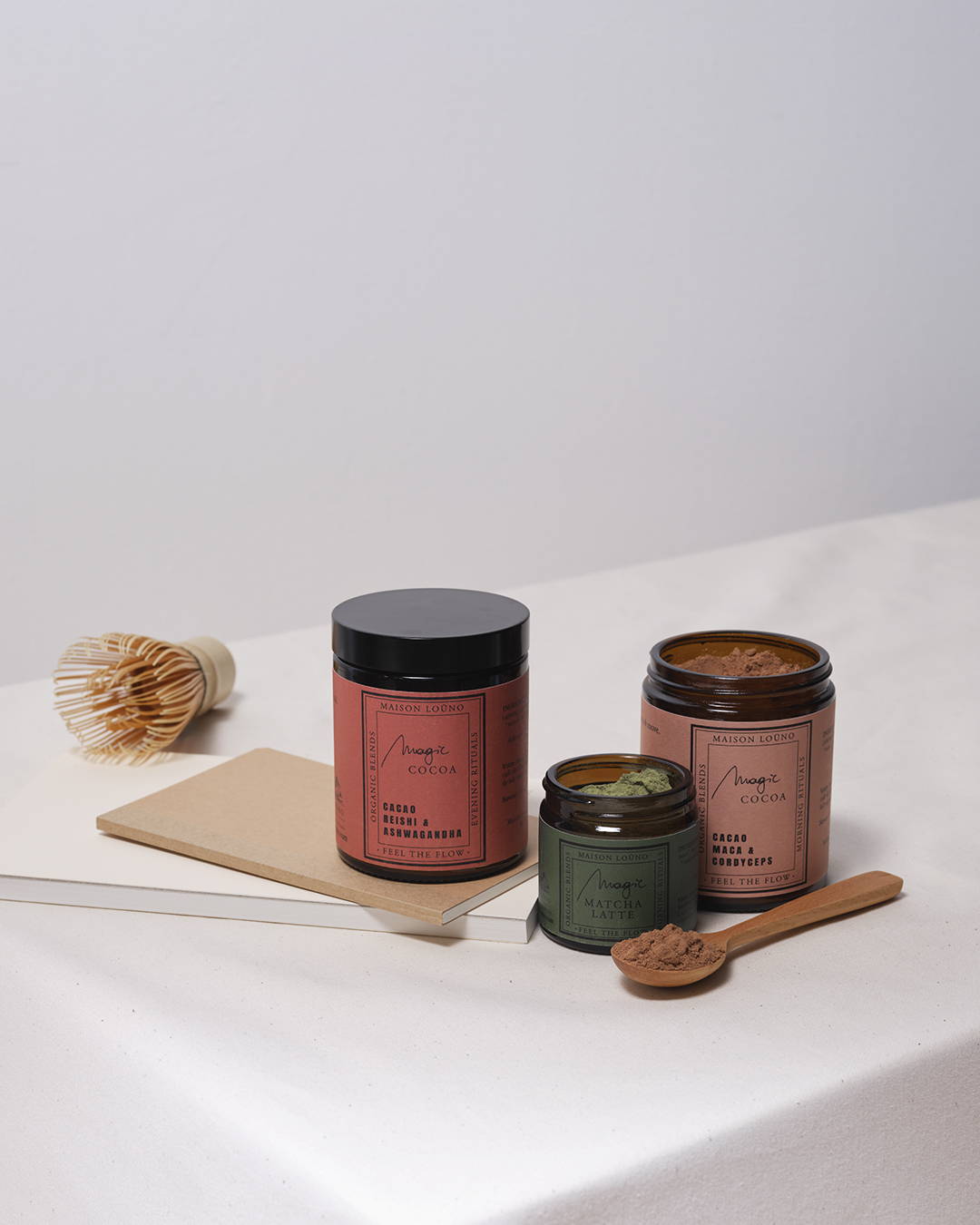 Maison Loüno, the first adaptogen brand in France
Maison Loüno food supplements are integrated into rituals inspired by Chinese medicine and Ayurveda, and are adapted to our current lifestyle and small pleasures.
Blends of functional mushrooms, superfoods or superherbs for the well-being of the body, mind and palate. Because these adaptogens help the body to cope with environmental stress and thus change our relationship to stress, hormonal balance and productivity.
Finally, Maison Loüno food supplements are the perfect answer to the well-known expression: "a healthy mind in a healthy body".
"They have changed my life, my relationship with stress, my productivity and my hormonal balance in a profound way." Louise Skadhauge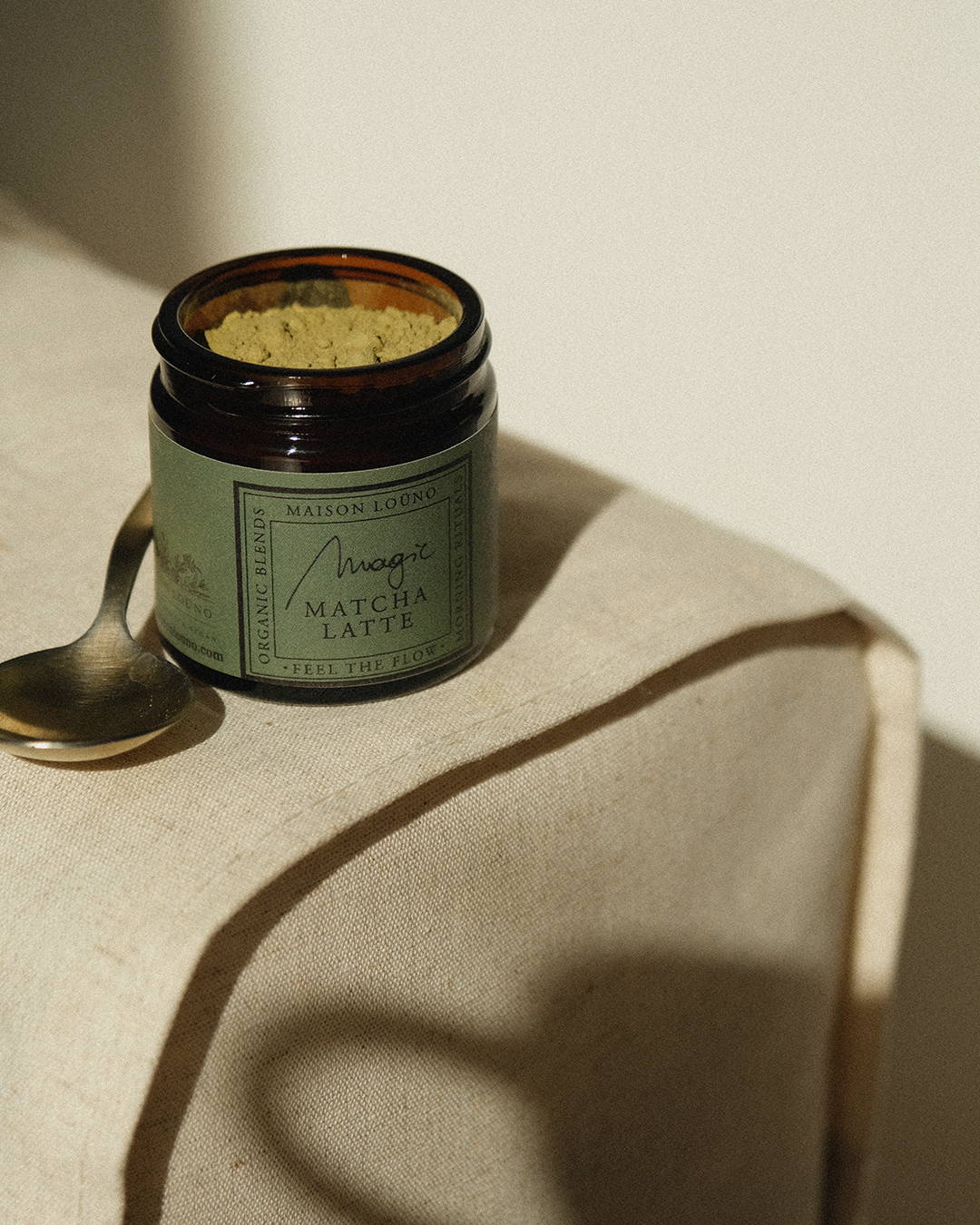 Food supplements with superpowers
It was when she discovered her intolerance to gluten that Louise Skadhauge became aware of the impact of her diet on her health.
She then set out to find ingredients and rituals to regenerate her body and optimize her physical, mental and emotional health, anda healthier, more holistic lifestyle that will not forget the pleasure. She then imagined Maison Loünothe first adaptogen brand in France.
Does this term not ring a bell? It is about plants, superfoods, such as mushrooms, berries or roots, which help the body to cope with the surrounding stress.
Magic Matcha Latte and Magic Cocoa, morning and evening allies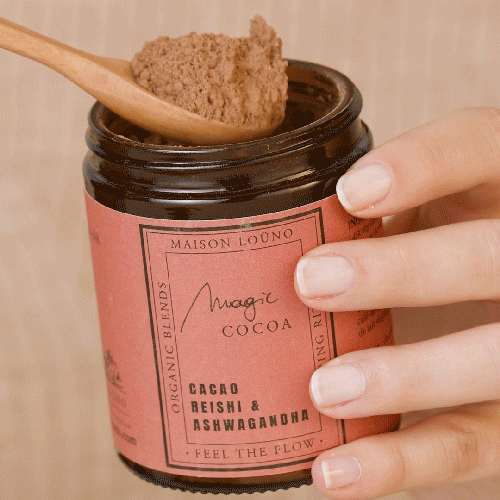 If you've been looking for an alternative to coffee, look no further. Maison Loüno powders are the perfect option. A breakfast star, the Magic Chaga Latte energizes the body and mind, promotes relaxation and strengthens the immune system, and provides better stress management.
For tea lovers, the Magic Matcha Latte will be your ally. This powder with strong antioxidant and anti-inflammatory properties is able to regulate intestinal fermentations and the acid-base balance of the body.
Mixed with water, milk or a vegetable drink, Maison Loüno powders will be your best holistic ally your best holistic ally.e.