Beauty Files
Serum or oil: how to choose?
Ihey are already -maybe- part of your beauty routine: care oils and serums allow you to provide a targeted response to a specific skin problem, regardless of your skin type. But is there really a difference between these two cosmetic products? And, if so, which little bottle is really for you?
What is a serum? 
A serum serum has an aqueous base: its light texture combined with the fineness of its active ingredients allows the molecules that make it up to penetrate to the heart of the cells. In theory, it is the product in your skincare routine that penetrates the deepest and has the highest concentration of active ingredients. In order to get the most out of this product, it is essential, contrary to a care oil that can be used alone, to combine it with a moisturizer. You can either mix it with a moisturizer or start by applying the serum with your fingertips and finish with the cream or oil. A little tip: to maximize the benefits of a serum, the ideal is to apply it to slightly damp skin (just after a lotion or a hydrolat).
I need to use a serum if: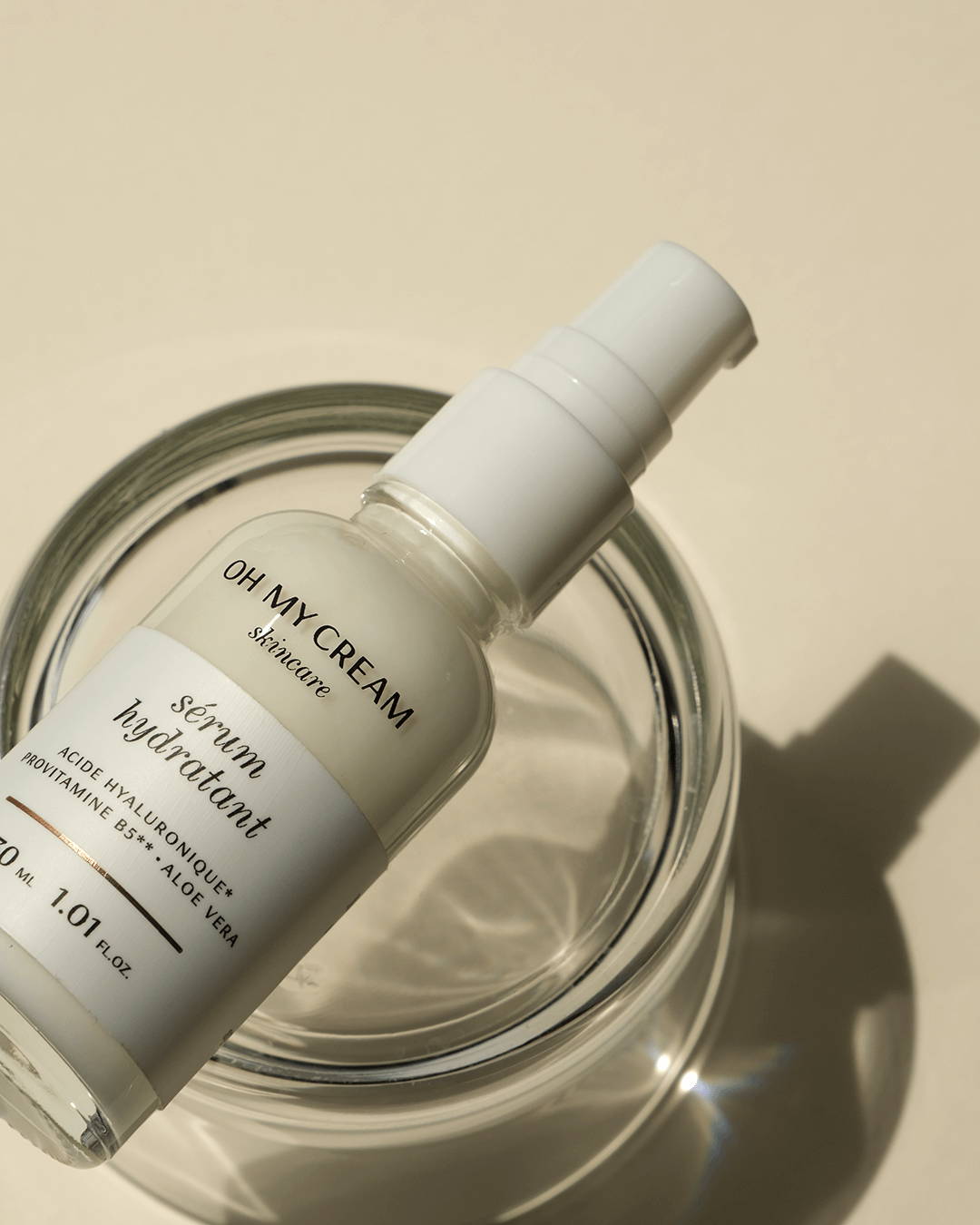 My skin is dehydrated
There's nothing more unpleasant than that sensation of chronic tightness, often resulting in skin that looks a bit grey! While all skin types can suffer, dehydration is often the fate of normal and combination skin. Fortunately, a moisturizing serum can go some way to solving the problem.
The champion of hydration? Hyaluronic acid, of course: naturally present in the skin, we can give it a boost by providing an extra dose. In addition to its moisturizing action, hyaluronic acid also has an anti-aging function, making it highly appreciated by mature skin. One of our favorites: the Hydrating Serum Oh My Cream Skincare which provides intense hydration, leaving skin soft and plump .
My skin suffers from imperfections
The wrinkles arrived even though the imperfections decided that they would stay a little longer? We reassure you, it is not uncommon at all to suffer from irregularities and small pimples, even as an adult. The problem is that their passage can leave small scars and pigmentary spots difficult to eliminate, without counting that the sun often worsens the phenomenon... The concern having taken place in-depth, nothing better than an anti-imperfections serum to control the situation. L'AGE Bright Clearing Serum Dermalogica manages the problem from every angle, limiting excess sebum to better prevent pimples while matifying and attacking the production of melanin to treat residual brown spots. The icing on the cake: it improves regeneration, also fighting against the signs of aging. The skin texture is perfect, pores are tightened and overflowing is avoided!
I want to treat the signs of age
Although we can't stop time, we can do something to limit skin aging. All skin is or will be subject to wrinkles and a progressive loss of firmness and tone.
The Rejuvenating Serum Sérum Rajeunissant Tata Harper is one of our favorite serums because it can be used as early as age 30 as a preventative measure and on more mature skin. Made with an arsenal of natural ingredients, it repairs collagen fibers and stimulates their production for a tightening effect. This anti-wrinkle product reduces the depth of wrinkles and moisturizes, and its exfoliating powers guarantee brighter skin.
What is a facial oil?
A care oil draws on the benefits of of vegetable oils mainly. Rich in fatty acids, care oils can be used as serums or as real shields for all types of skin. By melting into the intercellular cement, they help retain water in the tissues and on the surface of the skin, and protect them from external aggressions. Let's destroy a common misconception: combination skin or oily skin can use a skin care oil and find its own way, for example, by using jojoba oil, which regulates sebum production. The trick is to choose the right one! Pleasant on the skin, its degree of absorption varies according to its active ingredients but there still, one can facilitate its penetration by using just before, a lotion. A moisturizer can also be applied as a complement.
I choose an oil if :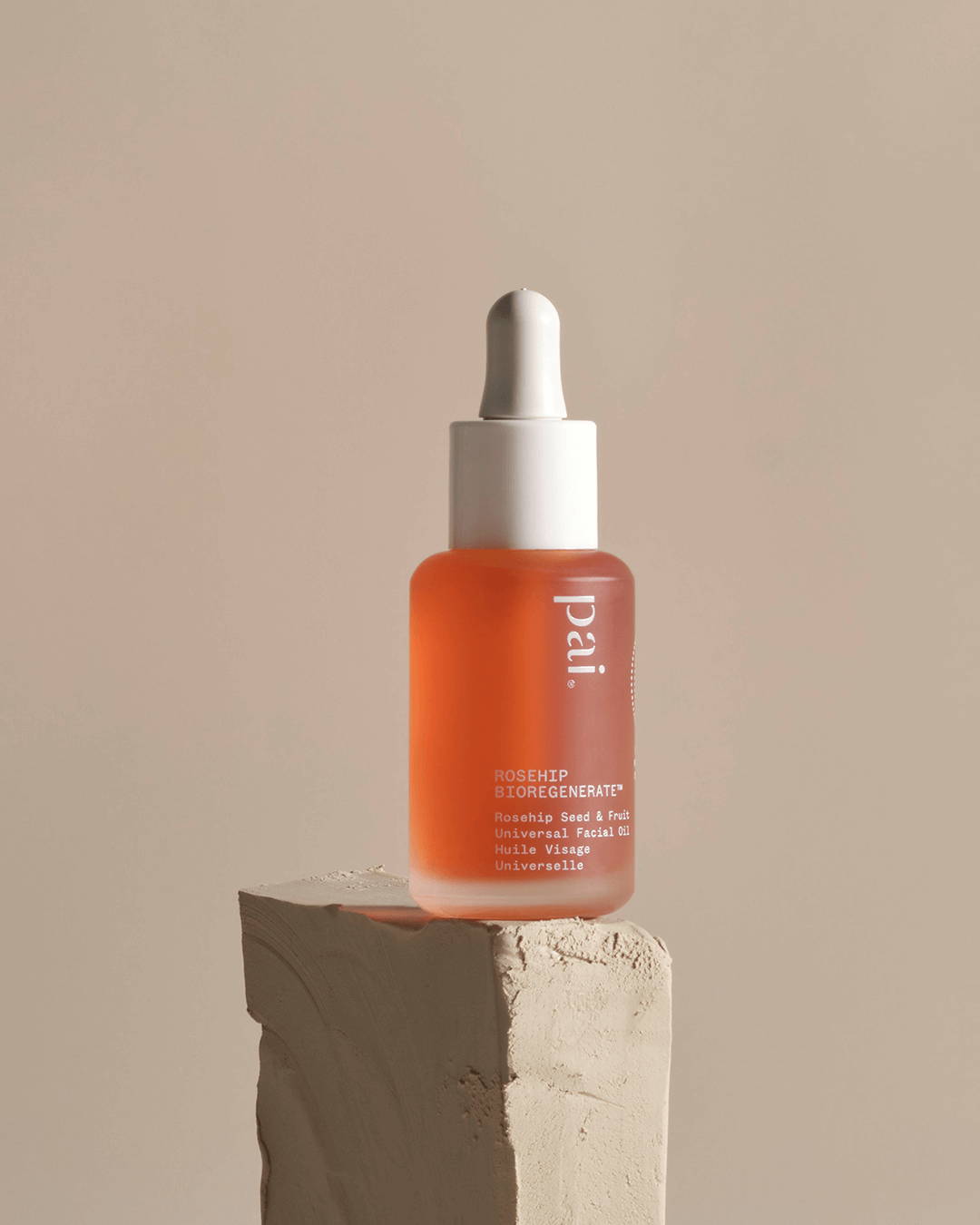 I have dry skin
Dry and very dry skin and very dry skin have a greater need for fats, as their lipid reserves are at their lowest. They can therefore easily use a nourishing skin care oil in the morning and evening, such as
BioRegenerate Wild Rose Oil Pai Skincare. Thanks to its highly regenerating properties, it reduces all skin alterations, from scars and blemishes to inflammation and pigmentation disorders, while improving hydration and mitigating sun damage.
I have sensitive skin
Sensitive skin, on the other hand, has another little problem: it can't tolerate too many products! A skincare oil with a minimalist composition (and preferably fragrance-free) is therefore a safe bet. 100% Organic Cold-Pressed Hemp Oil Rowse
is just such a product: Hemp oil has a very high source of omega 6, ideal for nourishing and regenerating all types of stressed, sensitive skin, without ever clogging pores. The omega 3 it contains also offers a valuable anti-inflammatory action, soothing and repairing even the most irritated skin.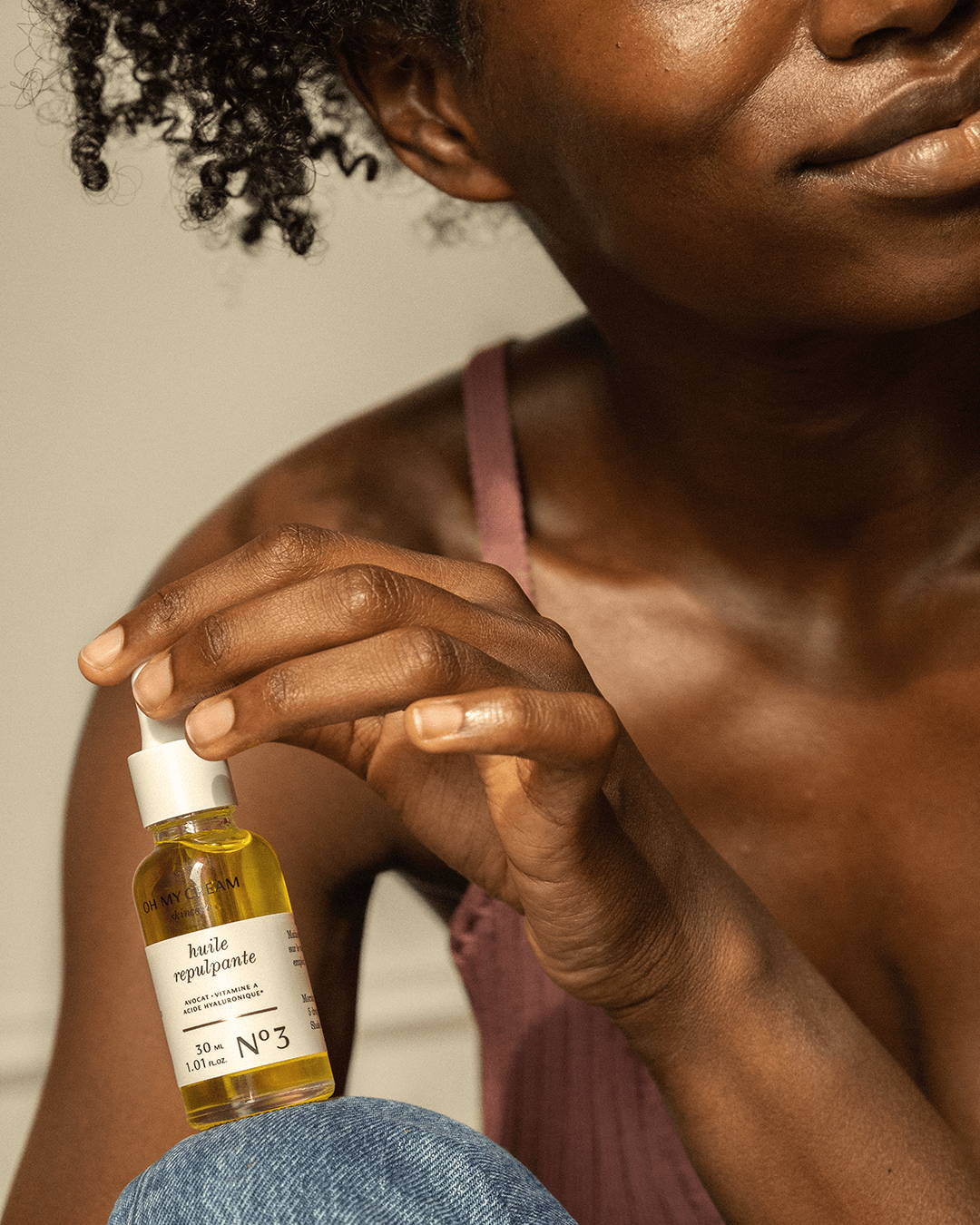 I want instant glow
Looking for instant radiance? For the most luminous skin, apply a few drops of our Plumping Oil Oh My Cream Skincare! Used just before your foundation or your BB cream, its vitamins A and C make your complexion flawless and luminous, reducing signs of fatigue. If our elixir also makes the skin soft, it is because it contains a small amount of salicylic acid for a smoothed skin.
As a complement to a shield serum
For sensitive, chronically dehydrated skin, or skin looking for anti-pollution protection, a serum can be combined with a skincare oil. In this case, it's best to stick to a basic skincare oil with natural active ingredients, as with Beauty Oil RMS to avoid over-stimulating the skin. Its healthy-glow effect is also undeniable thanks to its orangey colour hue, as rosehip oil is rich in vitamins and antioxidants.
You are now an expert on the subject of oils and serums! Last but not least, don't forget to apply them down to the chest area where the skin can be affected by the same problems as the face.
Our favorite serums and skincare oils