shopping guides
How to boost the radiance of your complexion?
A glowing and radiant skin, a unified and luminous complexion... We all dream of it! Discover our 100% "perfect complexion" routine and choose from our selection of skin care products to boost the radiance of your complexion.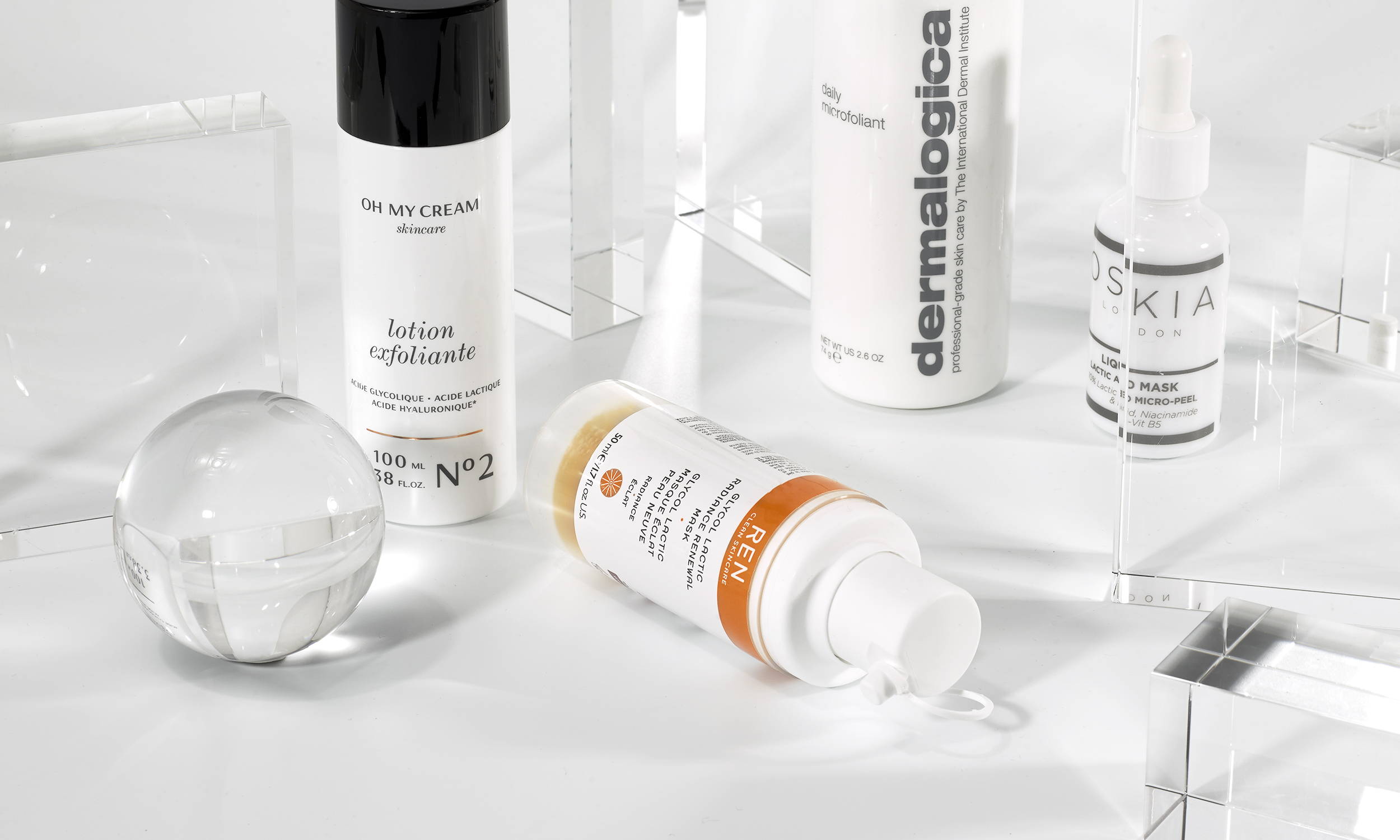 Why do I have dull skin?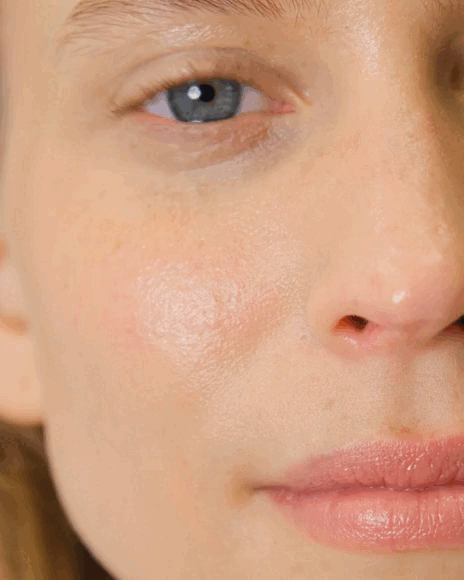 Several causes are responsible for the lack of luminosity.
Here are the main ones: 
a too partial or non-adapted make-up removal routine 
a lack of exfoliation that causes dead skin cells to accumulate on the surface of the skin, making it look grainy and dull 
the appearance of pigment spots (linked to prolonged sun exposure, a polluted environment or a stress peak)
recalcitrant blemish marks
The ideal radiance routine
Let's take stock of your skin type?
Need an even more customized routine?
Dullness & Uneven Skin Tone: the routine to make the skin more luminous
Radiance is the Holy Grail we all seek, with a unified complexion and healthy, luminous skin at the top of our beauty list. But sometimes, small pigmentation spots, a dull or blurred complexion can disturb our wishes. How to have a radiant complexion ? This guide will give you all the beauty tips you need to have a beautiful, glowy and well-moisturized skin.
Glow-slow: What is skin that won't glow? 
It can be recognized by its lack of uniformity: the complexion appears dull, blurred, almost a little gray. Sometimes, dark spots, more pigmented, have appeared on areas of the face. 
As soon as we are exposed to the sun, under the effects of UV rays, these spots can darken and are even more numerous. The skin gives the impression of having lost its radiance and we dream of gaining in uniformity and transparency...
What are the causes of this lack of light?
It is possible that the skin's makeup removal and cleansing routine is not adapted. A quick wipe with makeup remover or micellar water does not perfectly eliminate all the small impurities. Thus "polluted", the skin does not breathe well and can in the long run become clogged and let imperfections appear.

A lack of exfoliation can also be the cause. Exfoliating your skin allows you to get a new skin, to chase away the greyness by eliminating all the dead cells. 

The final factor may be the appearance of brown spots that give the complexion that uneven look. When everything is going well, melanocytes (the cells that produce melanin, the skin pigment) work in moderation to release this parasol molecule only when our skin needs extra protection. However, these cells are very sensitive and quickly get carried away. At the slightest change (hormonal variations, post-healing, too much exposure to the sun), it's anarchy and they work too hard: spots appear in these overzealous places.

Bring back brightness: how to avoid a dull complexion?

Cleanse thoroughly to remove all dirt

- Make-up removing oils
Double cleansing is ideal for all skin types and is particularly recommended for boosting radiance: it is the most effective and gentle cleansing method. As a bonus, it is also a great ally against skin aging. Indeed, a well-cleansed skin will be better oxygenated and will benefit from its care routine. By meticulously cleansing your face every night, you can prepare your skin for specific treatments. This is the most important step in any skin care routine! 
First step, I start with an oil or a balm make-up remover This first product will emulsify all the fatty substances present on the skin's surface, such as sebum, pollution and makeup (including waterproof mascara!). It is therefore the most delicate way to eliminate the impurities accumulated during the day without irritating the skin. Thus, little by little, it allows to find a clear skin, to tighten the pores and to decrease the problems of skin. Moreover, the oily texture will also start to moisturize the skin and bring comfort. A good point if you have dry skin. But rest assured, the use of a make-up remover oil also allows to regulate gently the combination skin by eliminating in a delicate way the shine.
- Cleansing milks and gels
In the second step, to refine the result and cleanse deeply, we follow the oil or balm with a milk or a soft cleansing gel. Moisturizing and comfortable, milks cleanse perfectly without aggressing skin prone to tightness, while soap-free gels will bring a sensation of purity to skin in search of freshness. The trick? Cleanse the skin with a formula that contains enzymes or fruit acids to lightly exfoliate and get an immediate result on the complexion. 
Exfoliate your way to brightness 
Exfoliation is the "beautiful skin" gesture par excellence (provided that it is gentle and does not rhyme with irritation)! By eliminating excess dead cells, thefacial scrub will optimize the penetration of the active ingredients, allowing the skin to become softer and more radiant, while fighting against small imperfections (spots, pimples, dilated pores). It is also a great step for anti-wrinkle prevention: by promoting cell regeneration, exfoliation preserves the elasticity and firmness of tissues.
Glow getter: plant oils
Finally, we finish our routine by protecting our skin with a care oil adapted to the needs of skin lacking radiance. L'care oilas a serum or on its own, is the gesture that will help maintain the right level of hydration of normal skin, while regulating it if it shows shine. Rich in essential fatty acids and nutrients, it is the gesture that brings comfort and fights against dehydration by smoothing small wrinkles. As a bonus, it is also the one that provides the skin with the fat it needs to stop producing excess sebum. And then, it is it which leaves a pretty veil " glowy " on the skin!
Our advice to make dullness a think of the past 
To maximize results, I add a few well-chosen specific gestures to my routine. Vitamin treatment, radiance mask, facial moisturizer, sun protection... I choose from among these adapted and targeted treatments to offer myself the most complete routine for a perfect, luminous complexion.
The DOs

- Rely on daily sun protection to prevent brown spots but also to prevent existing ones from darkening.
- Resume an anti-spot routine every fall, the right time to calm the melanocyte and put it back on the right track.
- Book an in-booth treatment like the Dermalogica Peeling Care, which, thanks to its powerful exfoliation, allows you to regain a smooth and flawless skin. It is also the ideal treatment for an anti-imperfection routine.
-Focus on regularity and duration: stains are a complicated problem to solve and it takes at least 6 to 8 weeks of consecutive treatments to see results.
The DON'Ts
- Apply powerful exfoliating products based on retinol or glycolic acid in the morning. To avoid any risk of photosensitization, we prefer to use them in the evening.
- Forget about self-tanning products, which, contrary to popular belief, make spots stand out...
-Putting on a lot of perfume before an exposure. I don't forget that melanocytes are the most fragile cells and that certain substances don't mix well with the sun.
-Thinking that a pigment stain can disappear completely. If it is very recent, it is possible. But, in most cases, an adapted cosmetic routine can lighten it but not remove it completely. 
Need to take stock? Make your skin diagnosis. And don't forget that a visit to one of our store or send an email to consultation@ohmycream.com to get answers to all your skin questions and discover more beauty tips.