Beauty Files
Pigment spots: how to reduce them?
It's often when you return from vacation that pigmentation spots appear. Except that once the last traces of tan have faded, you'd rather have an even, flawless complexion... Oh My Cream advises you to find the best back-to-school anti-spot routine and get a new skin!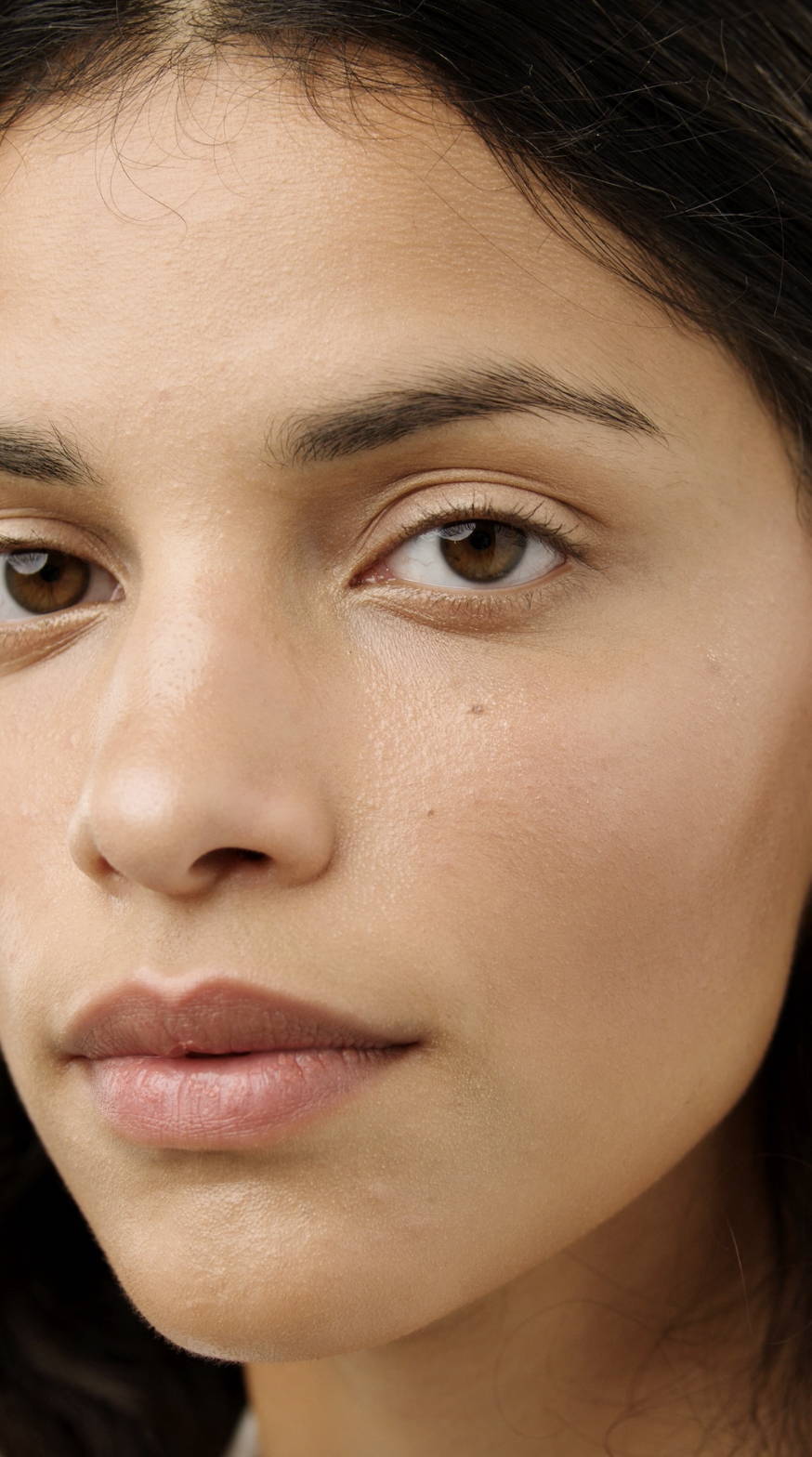 Why do pigment spots appear?
Nature has a way of doing things: to defend itself against UV rays, the skin has melanocytes. Located in the deep layers of the epidermis, these cells resemble little octopuses with long arms, each spreading the melanin pigments they produce.
Melanin plays several roles. It determines our colour skin tone, but it also acts like a little parasol, protecting our cells (and especially our precious DNA, so well hidden at the heart of our cells).
The problem? Melanocytes are very sensitive cells, which get carried away a little too quickly.
The slightest shock (hormonal variation, major stress, excessive sun exposure) sends them into a frenzy. The result is the production of too many pigments, giving rise to the notorious unsightly brown spots.
Clearly, to avoid the Dalmatian effect, the first thing to do is to use a day cream with sun protection on a daily basis, over the long term.
How to fight against pigment spots?
Age spots: opt for a routine combining anti-aging and anti-dark spot
That's where the tough stuff comes in.
The ideal solution is to combine products specifically designed for the treatment of dark spots with formulas boosted with active ingredients that protect collagen and skin fibers (to also combine an anti-wrinkle action).
We're heading for the Pure Bright skincare range from Dermalogica. Indeed, this Californian brand is clearly one step ahead of the game when it comes to this complicated issue. Morning and night, we apply a small amount of the PowerBright Dark Spot Serum Dermalogica. This anti-spot serum serum slows melanin production and clarifies the complexion. Its blend of blackcurrant oil and niacinamide treats and prevents hyperpigmentation, restoring an even, radiant complexion.
In the morning, the day cream also becomes a treatment with the pump bottle of the Pure Light SPF50 Dermalogicain the same range. Peptides, vitamin C and plant extracts help fight against pigmentary dysfunctions, while hyaluronic acid, which is highly moisturizing, plumps the skin and reduces fine lines. The radiance of the complexion is revealed over the weeks...
Blemishes: adopt a routine to prevent residual marks 
Of course, we won't go out without wearing a protective factor... But we'll also remember to add some well-chosen products to our selection of favourite skincare products: we treat imperfections locally with Clearcalm 3 Non-Drying Blemish Treatment Ren Skincarea targeted treatment that eliminates blemishes and residual inflammatory scars.
Lastly, a deep treatment is applied to the entire face with a base treatment using theAGE Bright Clearing Serum Dermalogicaa serum with anti-blemish action that treats pimple marks for an even, radiant complexion. Finally, stop touching your blemishes: traumatizing your skin is the best way to cause scarring! (Even if we know that sometimes it's tempting ;-) )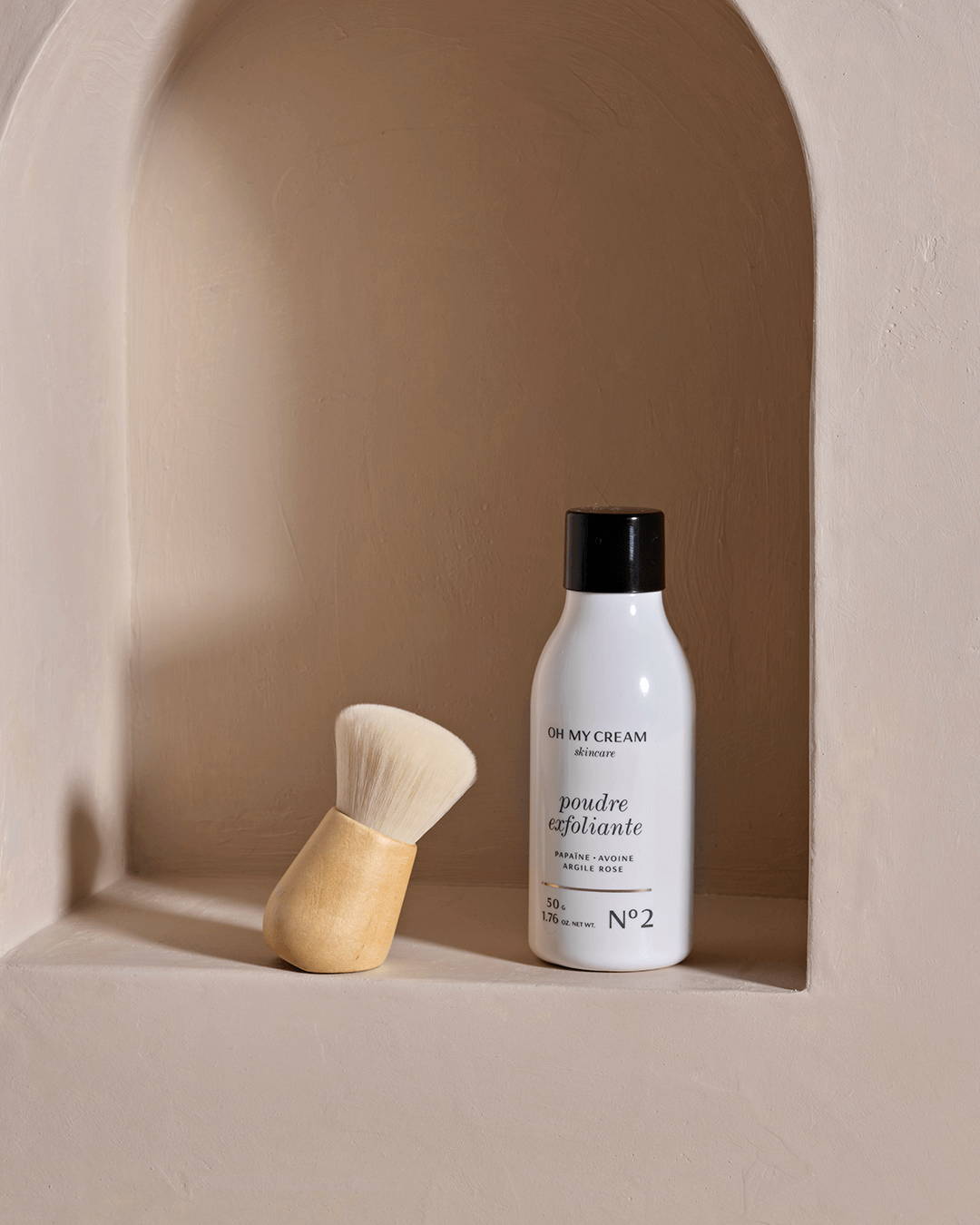 Pregnancy mask: fight against the effects of hormonal variations
Pregnancy mask: fight against the effects of hormonal variations
The golden rule? Always and again, sun protection! We also think of tracking down photo-sensitizing or overly stimulating ingredients during this period: we therefore put aside fruit acids (such as glycolic acid), retinol, and products loaded with essential oils (which we do not recommend anyway during this period).
We regularly exfoliate our skin with Exfoliating Powder Oh My Cream Skincarea powder rich in exfoliating enzymes to eliminate dead cells that dull the complexion and gently activate cell renewal, a far cry from the irritation of certain peels (for sensitive skins, trying it is adopting it!). Under your daytime skincare, slip on Anti-Spot Corrector Serum Patykafor its action on tyrosinase (a key enzyme that stimulates the skin pigmentation process).
Remember that visible results from an anti-spot routine require a little patience. It takes an average of 6 to 8 weeks of conscientious application to see results on the complexion and radiance. Of course, the results also depend on the intensity of the blemishes and how long they have been there.
Key care products for an even complexion