The back-to-school anti-spot routine for an even complexion 
They've arrived without warning... With skin gradually "debronzing" at the start of the new school year, brown spots are generally more and more visible. To reduce their appearance, discover our top tips and products to make up for this summer's sun abuse!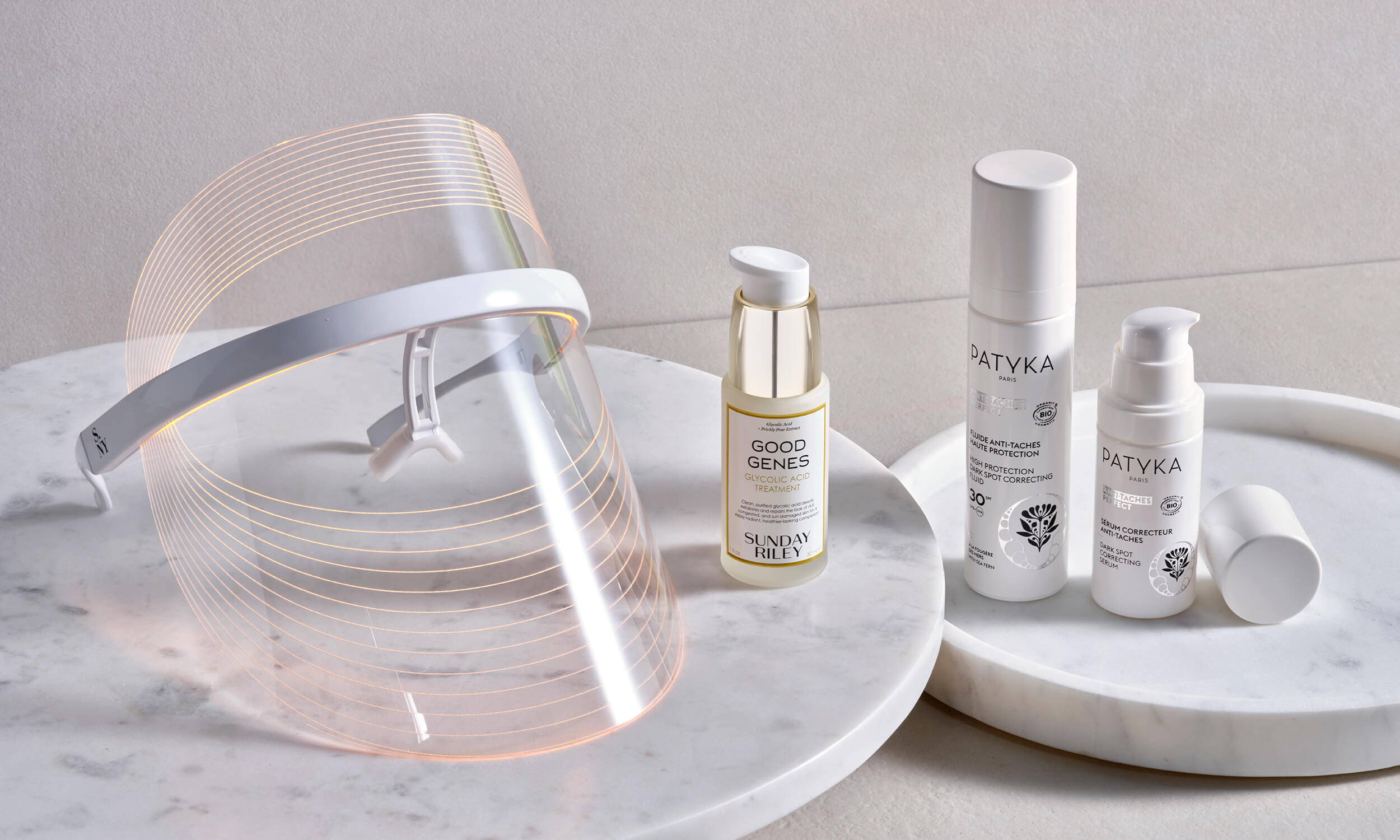 Why do spots appear?
Nature has a way of doing things: to defend itself against UV rays, the skin has melanocytes. Producing the famous melanin that determines our colour skin tone, melanocytes can have a tendency to get a little carried away, producing too much melanin pigment in an anarchic way when exposed to high levels of sunlight. Ouch... it's a stain!
But beware of predispositions... Certain profiles will need to be extra vigilant from the start of the vacations, as taking certain medications (particularly the pill), hormonal changes or simply having dark or black skin, can increase the risk of dark spots appearing.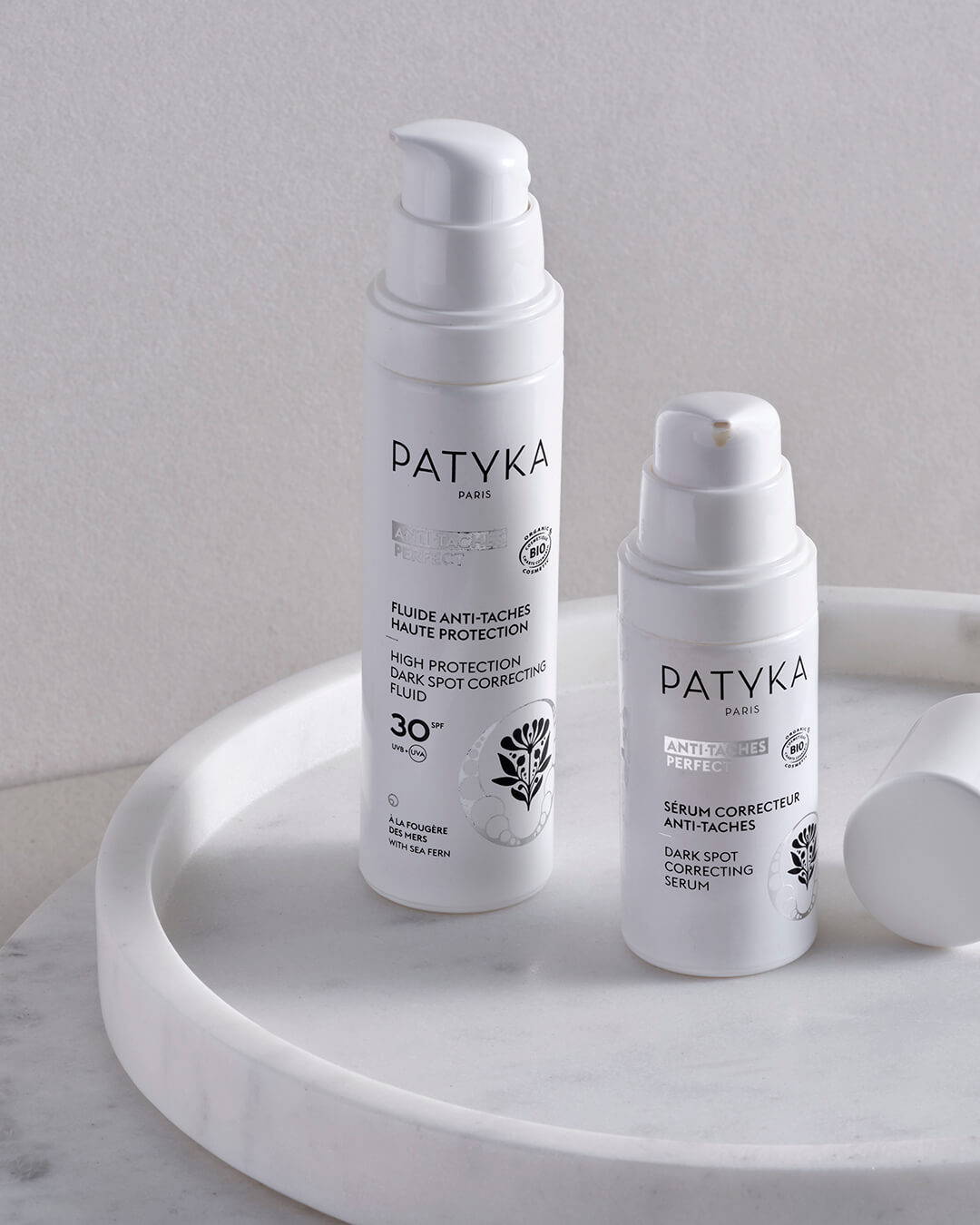 8:15 - Protect with an anti-stain duo
In the morning, to avoid the Dalmatian effect, we opt for an antioxidant-rich serum and a day cream with sun protection to protect against dark spots. Every morning, a pump of Anti-Spot Corrector Serum will not only prevent you from getting new spots, it will also prevent old ones from darkening...
And to complete your routine, the Anti-Spot Fluid High Protection SPF30 Patyka Anti-Spot Fluid helps reduce the size and intensity of pigmentation spots thanks to its formulation rich in powerful antioxidants, while reducing UV damage.
Identifying a brown spot
Identifying a spot is simple: it's often less dark than a mole, but not necessarily round in shape. Its size will also vary: from a grain of sand to a 1 euro coin, it can spread (and darken) over several centimetres.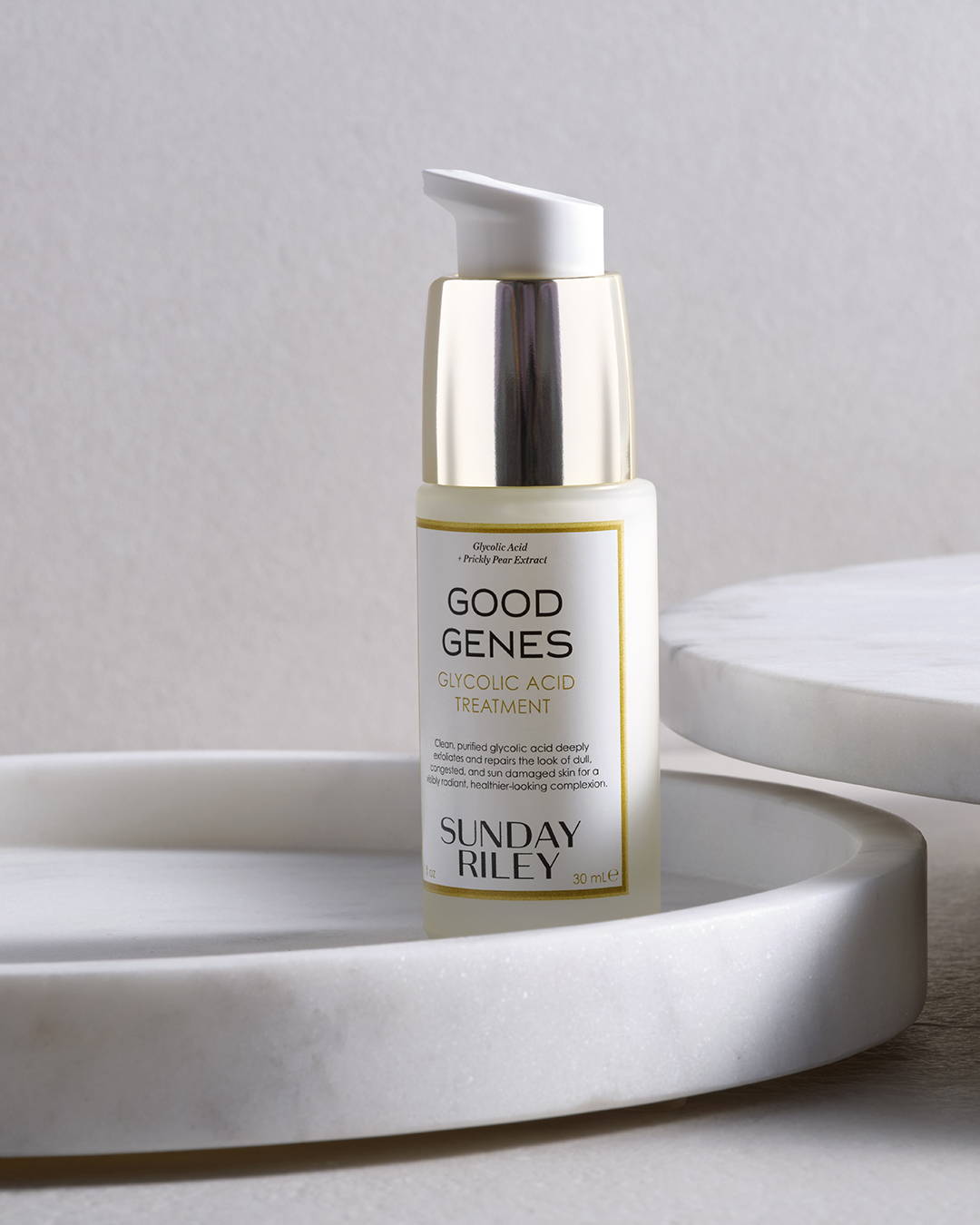 9:30 PM - Exfoliate with cult night serum
In the evening, leave the Good Genes Glycolic Acid Serum Sunday Riley work its magic for radiant skin in the morning! Thanks to its glycolic acid-rich formulation, this cult serum gets right to the heart of pores to exfoliate, reduce pigmentation spots and ensure even, tightened skin texture. As an added bonus, its licorice extracts even lighten brown spots!
The right gestures to adopt
Once or twice a week, swap your Good Genes Sunday Riley for the Daily Microfoliant Dermalogica. Thanks to the rice bran powder in its formulation, it reduces pigmentation spots while refining skin texture.

We turn to technology: Thanks to its green LEDs, the How To Glow LED Mask Solaris helps combat pigmentation spots, while these amber LEDs enhance skin radiance.

Complete your routine: thanks to their formulation rich in hyaluronic acid and antioxidants, the We want... a radiance booster Atelier Nubio deeply moisturizes and preserves skin radiance for a long-lasting luminous complexion.