Beauty posts
Brown spots and blemishes: our treatments to finally get rid of them
C'est souvent au retour de vacances que les taches pigmentaires apparaissent. Sauf qu'une fois les dernières traces de bronzage estompées, on aimerait plutôt retrouver un teint uniforme et zéro défaut…  On vous explique pourquoi et surtout, comment atténuer les taches brunes et l'effet dalmatien à l'aide de produits bien choisis et faire ainsi peau neuve !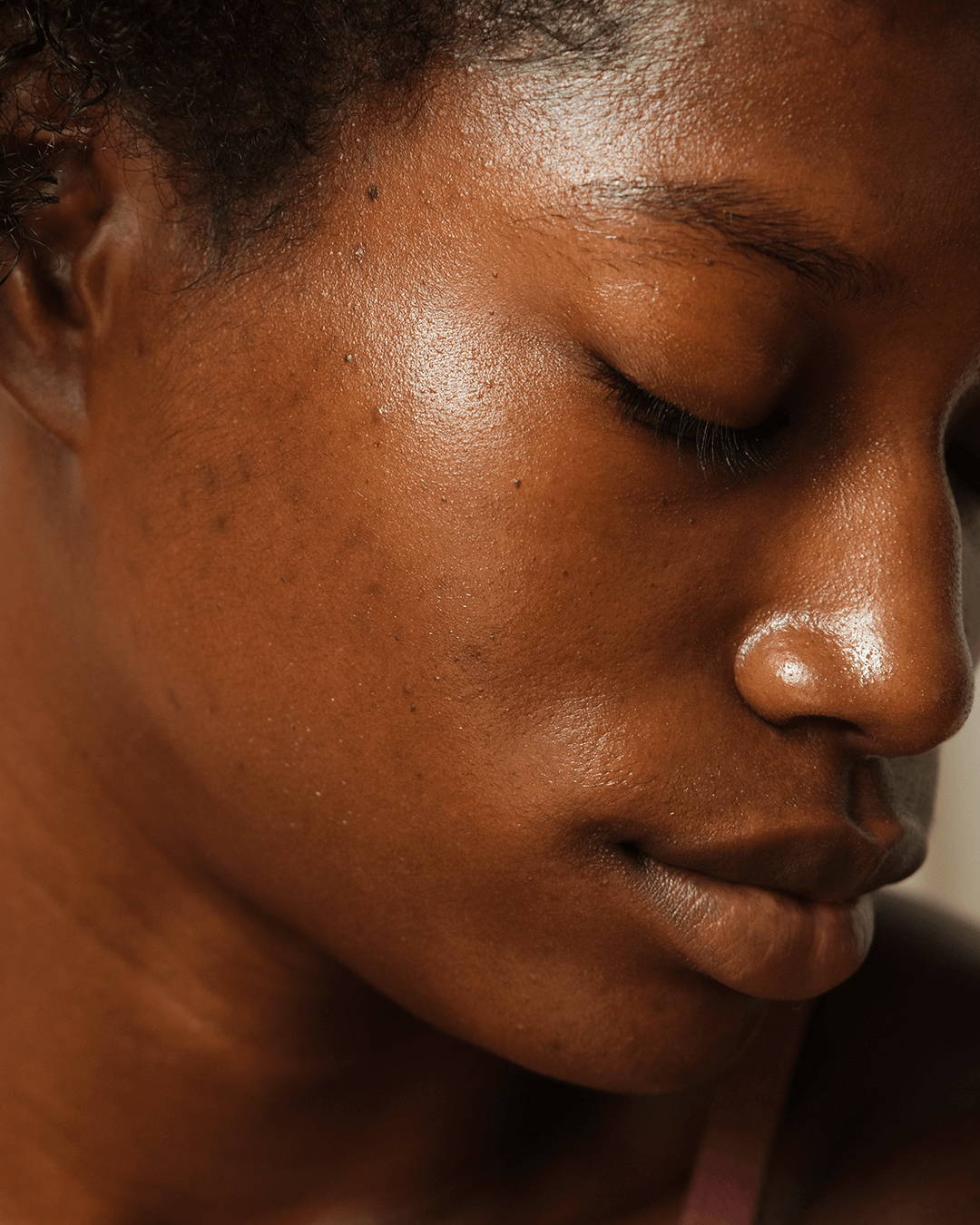 Brown spots and the Dalmatian effect
Si la mélanine détermine la couleur de la peau et agit comme un petit parasol pour protéger nos cellules face au soleil et aux UV, sa production peut rapidement s'emballer. Au moindre choc, entre variation hormonale, gros coup de stress ou  exposition au soleil en excès, c'est notre teint qui accuse le coup. En résulte, une production anarchique de pigments qui donnent les fameuses taches brunes. Alors pour éviter l'effet dalmatien, on mise avant tout sur une crème de jour avec une protection solaire, mais aussi sur les bons actifs, comme la Vitamine C. On fait le point sur les soins adaptés pour traiter les taches pigmentaires.
Why are dark spots always more visible after the summer? 
C'est avant tout une question de différence entre bronzage et taches brunes : si la mélanine est bien responsable des deux et s'active l'été pour nous protéger (et évidemment) nous faire bronzer, elle peut malheureusement se retrouver débordée par les UV. En effet, lorsque l'exposition au soleil est trop intense, la production de mélanocytes s'emballe en tentant de nous protéger, marquant alors la peau de taches brunes. 
The different types of pigments spots
Les taches brunes ne sont pas toutes à mettre dans la même famille. Mieux les comprendre permet d'adopter la routine de soins anti-taches la plus efficace possible.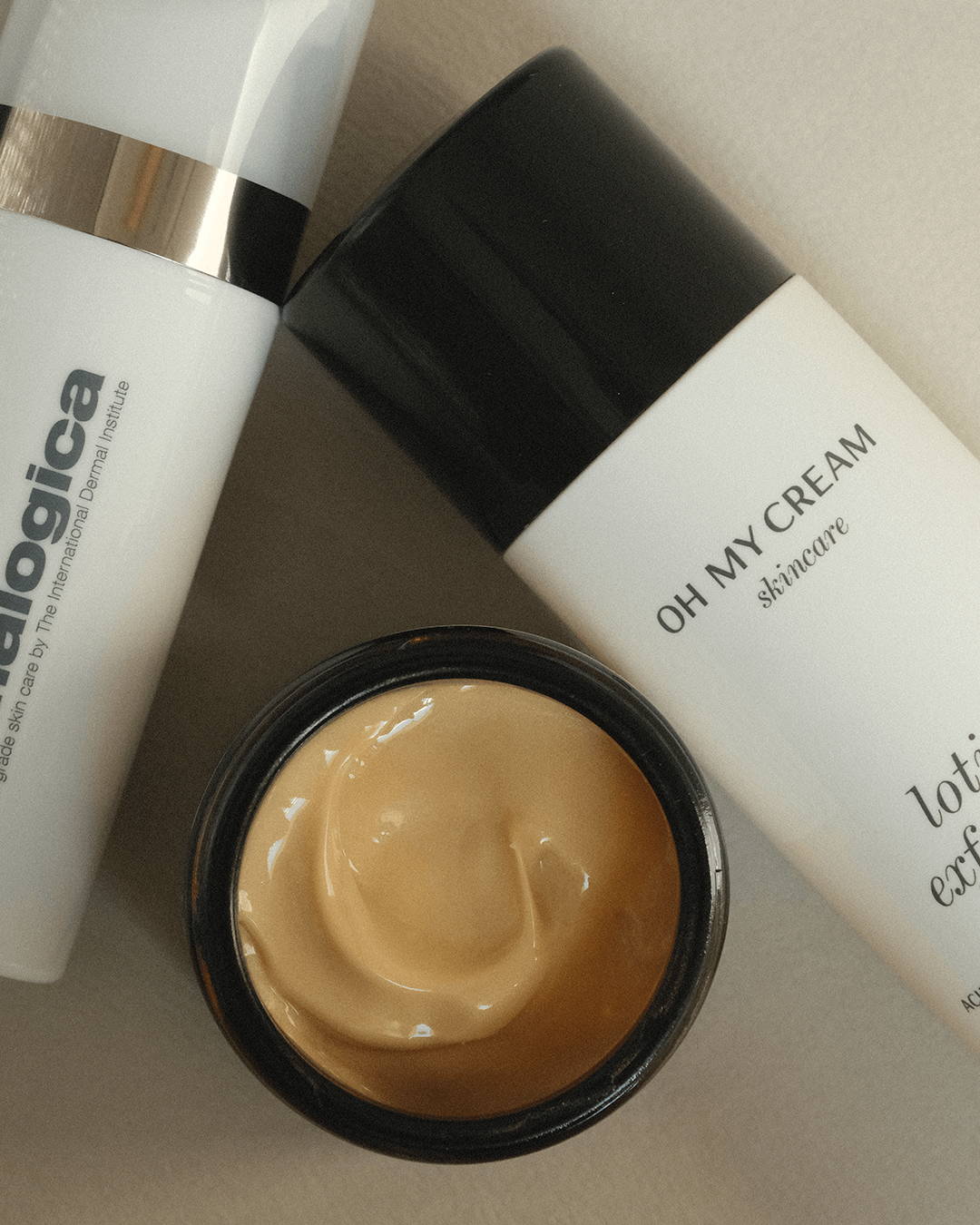 Age spots
On déteste vraiment leur nom… Mais, c'est malheureusement ainsi qu'elles sont définies par les dermatologues. Aussi connues sous le nom de "lentigo solaire", ces taches brunes augmentent en nombre et en taille au fil des années. Elles apparaissent sur le dos des mains, mais aussi sur le visage, le cou et le décolleté.
Le soin qui sauve : PowerBright Dark Spot Serum Dermalogica, ce puissant sérum réduit rapidement l'apparence des taches pigmentaires et prévient de l'hyperpigmentation en surface et en profondeur, pour un teint uniforme et éclatant.
The pregnancy mask 
Appelé aussi "mélasma", il apparaît souvent chez les femmes enceintes. Le gros coupable ? C'est encore le soleil dont les effets sont amplifiés par les hormones produites en grande quantité pendant cette période. Ces marques spécifiques d'hyperpigmentation sont visibles sur le visage et notamment sur le front, les pommettes et les lèvres supérieures.
Le soin qui sauve : le Sérum Correcteur Anti Taches Patyka, sous son soin de jour, , champion pour son action sur la tyrosinase (une enzyme clé qui stimule le processus de pigmentation cutanée).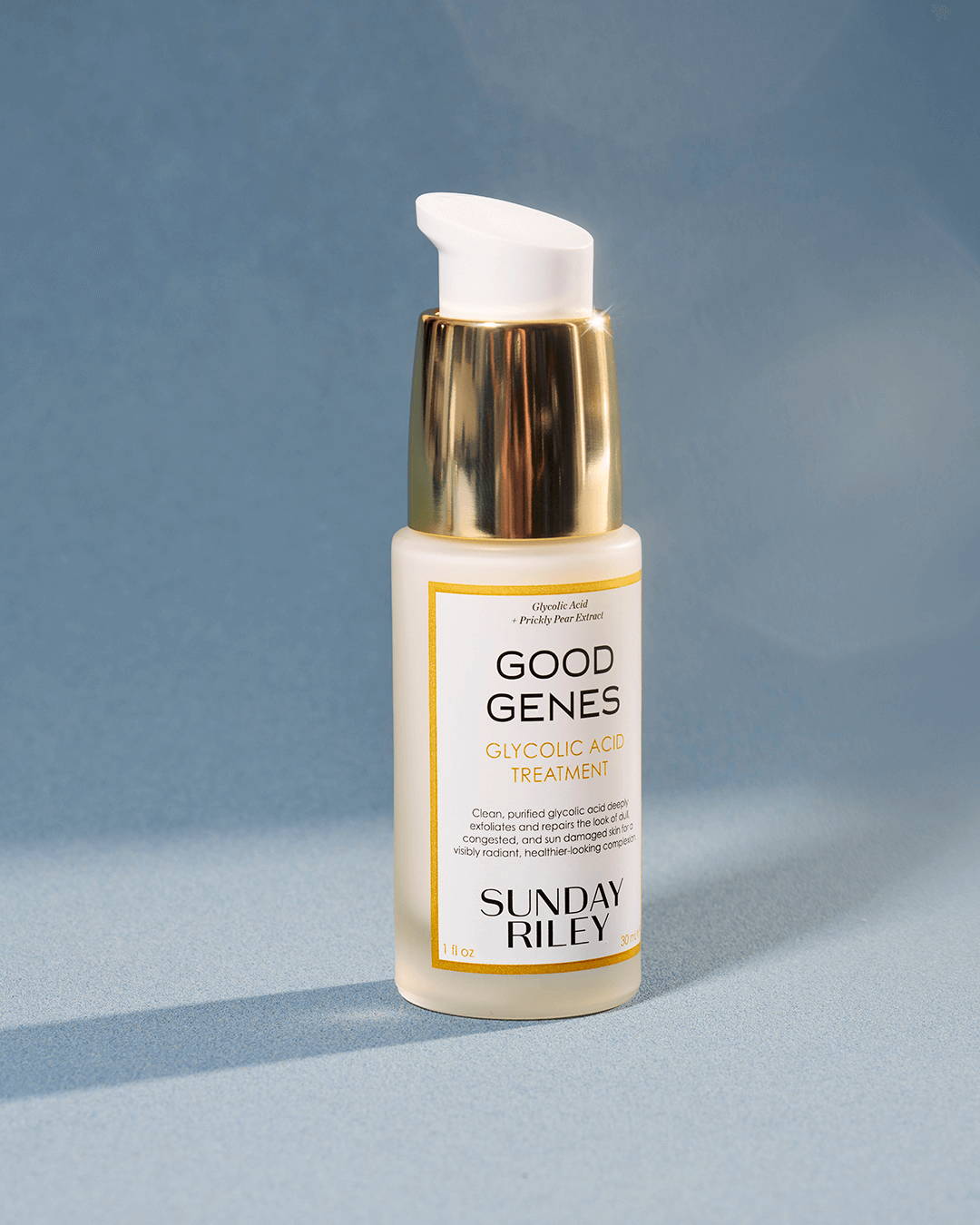 Imperfections et cicatrices post-inflammatoires
Ce sont les fameuses marques brunes résiduelles dont on voudrait tant se débarrasser une fois le bouton ou la blessure cutanée résorbée… C'est un fait : toute inflammation de la peau est susceptible de laisser place à une tache brune. Là encore, l'exposition au soleil stimule l'apparition de ces taches et la peau noire aura encore plus tendance à marquer, son mécanisme de cicatrisation étant particulièrement fragile. 
Le soin qui sauve: le Good Genes Sunday Riley. Avec sa formulation riche en acide glycolique, ce sérum culte se faufile au cœur des pores pour exfolier, réduire les taches pigmentaires et éclaircir les taches brunes, et ainsi assurer un grain de peau uniforme et resserré. 
Uneven skin tone
Parfois, les taches sont présentes de façon diffuse, un peu comme un voile qui rend le teint terne. Ce phénomène est souvent lié à des expositions importantes aux rayons UV et aux radicaux libres. Selon les dernières études, un lien étroit entre la pollution et les irrégularités du teint a également été prouvé. 
Le soin qui sauve : le MultiVitamin Power Recovery Masque Dermalogica. Avec son cocktail de vitamine C, rétinyl palmitate et réglisse, il aide à atténuer l'hyperpigmentation : en 15 minutes le teint est éclatant et uniforme et en bonus, la peau est repulpée. 
On n'oublie pas que les résultats visibles d'une routine anti-taches demandent un peu de patience. Il faut en moyenne 6 à 8 semaines d'application consciencieuse pour voir des résultats sur le teint et l'éclat. Bien sûr, les résultats dépendent de l'intensité des taches et de leur "ancienneté". 
La routine anti-taches qui marche (vraiment)
On mise sur une crème hydratante avec une (haute) protection solaire au quotidien avec le Fluide Anti-Taches Haute Protection SPF30 Patyka, qui réduit de plus de 40% les dommages causés par les UV et prévient et atténue les taches pigmentaires, grâce à sa formulation riche en antioxydants.

On ne lésine pas sur l'exfoliation avec la Poudre Exfoliante Oh My Cream Skincare, pour éliminer les cellules mortes qui ternissent le teint et activer le renouvellement cellulaire tout en douceur.

On se lance dans une cure riche en vitamine C pour booster l'éclat de sa peau et la protéger efficacement des agressions extérieures avec l'Essentiel Peau Combeau, le complément à son plus haut niveau d'expertise. 
Nos soins anti-taches préférés