Beauty posts
Brown spots and blemishes: our treatments to finally get rid of them
It's a bit of a punishment for back-to-school... Not only does our tan get the boot, but it also gives way to brown spots and pimples. Our favorite skin care products to get your upset skin back on track. 
Brown spots and the Dalmatian effect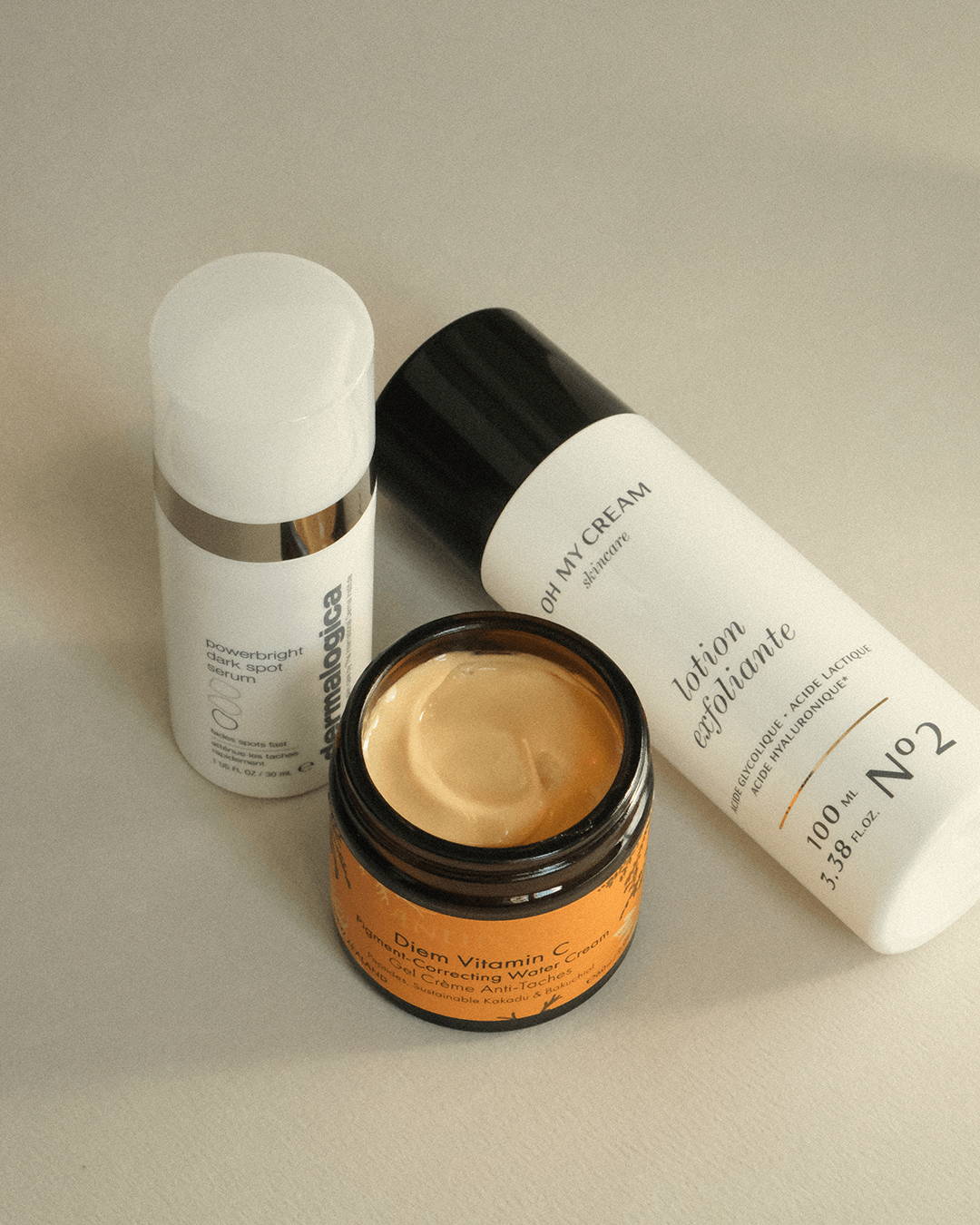 Oops, it looks like your melanin production got a little too crazy this summer! If the skin produces melanin to defend itself against the sun, it can become anarchic when it is too stimulated by the rays. This can also happen in other cases (peak of stress, hormones...). 
Its peptides reverse the pigmentation process and its plum extracts illuminate and firm the skin. All this in a light texture and a delicate scent of mandarin and vanilla. We also think of using a high SPF (30 to 50) in addition for extra protection.
What makes it special? The encapsulated algae it contains allow for a truly targeted correction of brown spots! A cocoon cream that makes the complexion even, all in a non-photosensitizing formula. 
The combination of lactic and glycolic acid reduces the appearance of dark spots and provides a tighter skin texture.
Without question, one of the most powerful serums for reducing spots: this intelligent serum targets all types of spots (sun, pregnancy mask, etc.) by inhibiting melanin production. 
Vitamin C, retinyl palmitate and licorice attenuate hyperpigmentation: in 15 minutes, the complexion is radiant and uniform and as a bonus, the skin is plumped up.
Imperfections and their rebound effect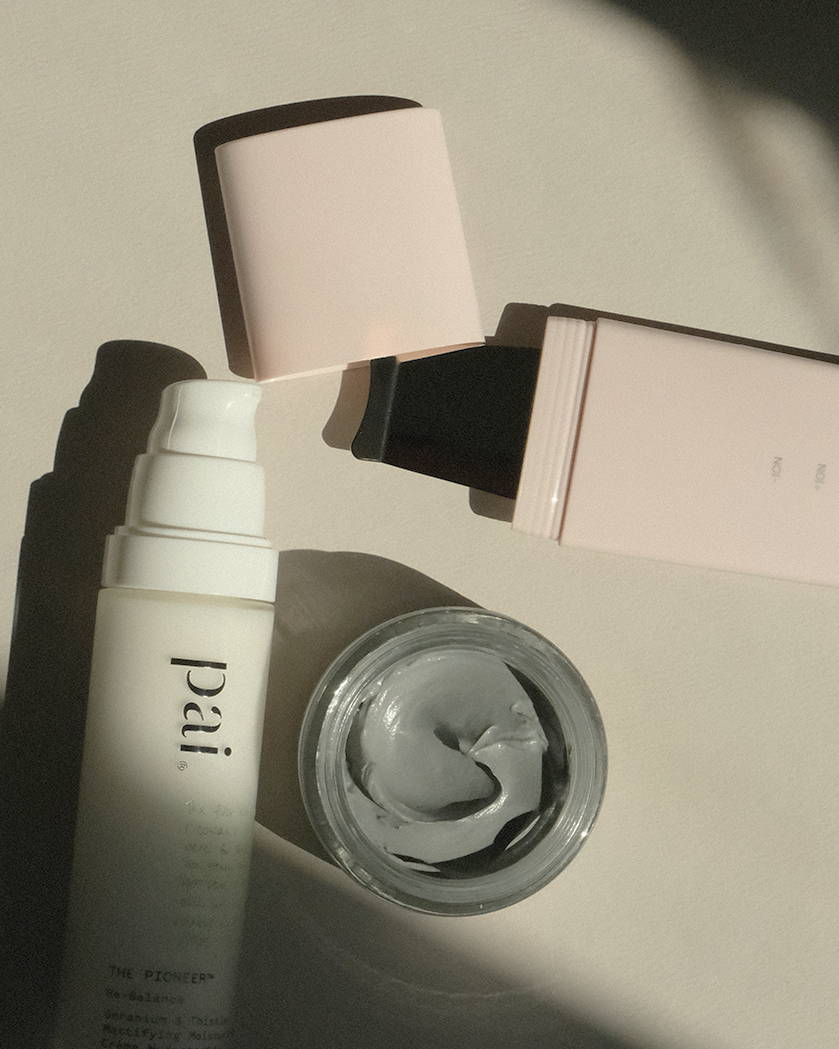 The anti-spot and blemish selection