Beauty posts
Sun and skin aging: better be safe...
It is no longer a secret: beyond the usual sunburn, prolonged exposure to rays is responsible for more than 80% of premature skin aging. But the consequences of UV do not stop there: pigment spotsFortunately, by remaining moderate in the duration of exposure and by using the right products for your skin, you can enjoy the sun with complete peace of mind!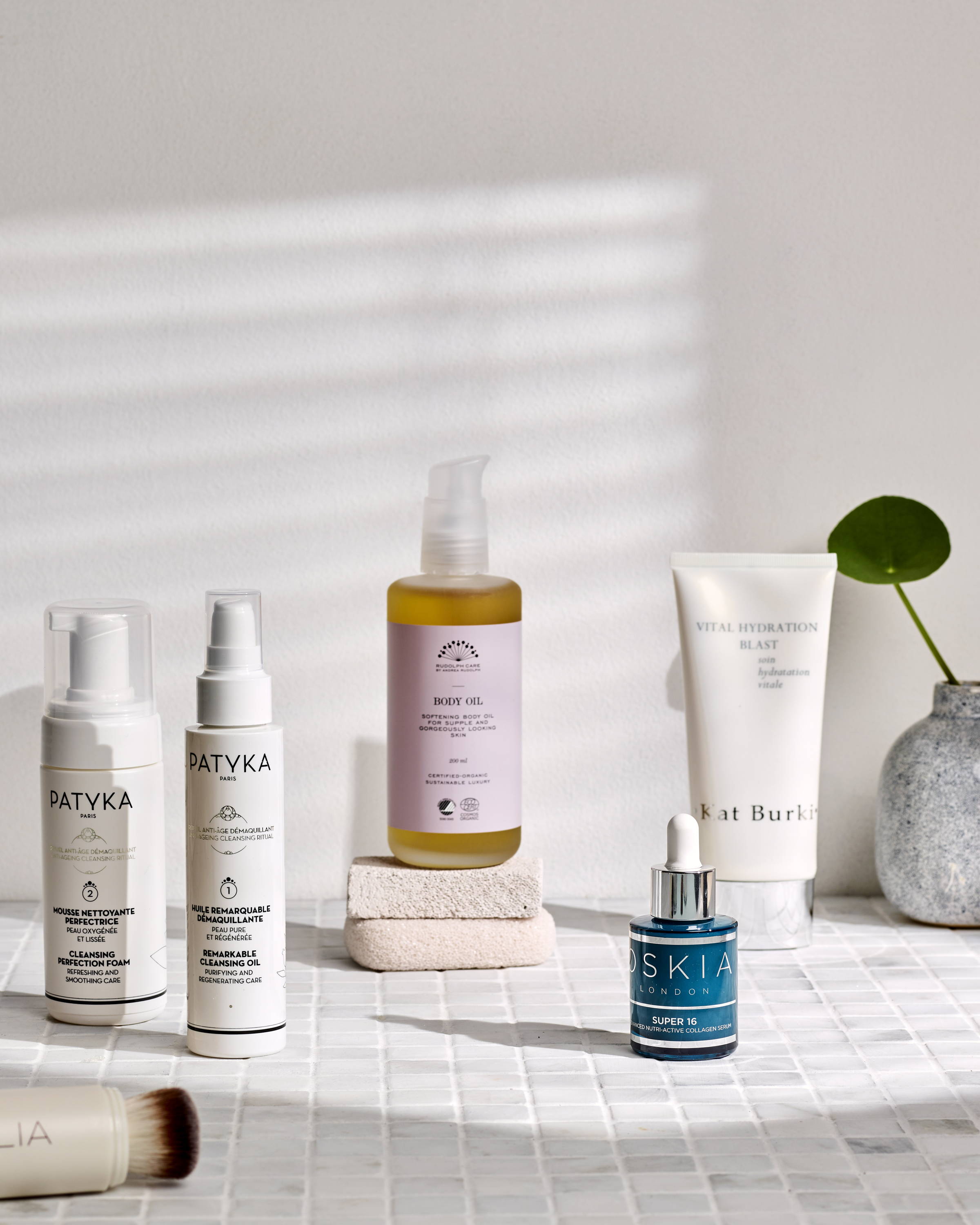 The sun: the n°1 cause of dark spots and cutaneous ageing  
We often hear about UVA and UVB rays. But what we know less is their formidable influence on skin aging and in particular, the pigmentation spots. To put it simply, UVA rays are clearly the most pernicious. If UVB rays are responsible for sunburns, UVA rays have a much greater impact on our skin. The reason? Their longer wavelength, which manages to penetrate beyond the epidermis, destroying the skin's elastin and collagen fibers. They are the ones that cause wrinkles and loss of firmness: in short, the skin aging.
How to prevent wrinkles and dark spots caused by the sun. 
Step 1: Everything starts with a good sunscreen. To avoid weighing down your beauty routine, simply opt for a day cream with a sufficiently high protection factor, such as SPF30 Vitamin Face Cream Oskia. This ultra-complete day cream also contains numerous vitamins and peptides for an action on the skin aging reinforced. In case of a long lunch on the terrace and if you wear makeup, you can opt for the Finishing Powder SPF20 Ilia Finishing Powder SPF20: imperceptible and matifying, its clean mineral sun filter also guarantees excellent tolerance. Finally, in the evening, to help your skin recharge its batteries, opt for the Super 16 Serum Oskia. This anti-aging serum with bakuchiol (a milder alternative to retinol), will give a boost to wrinkles and firmness, while treating small pigmentary spots.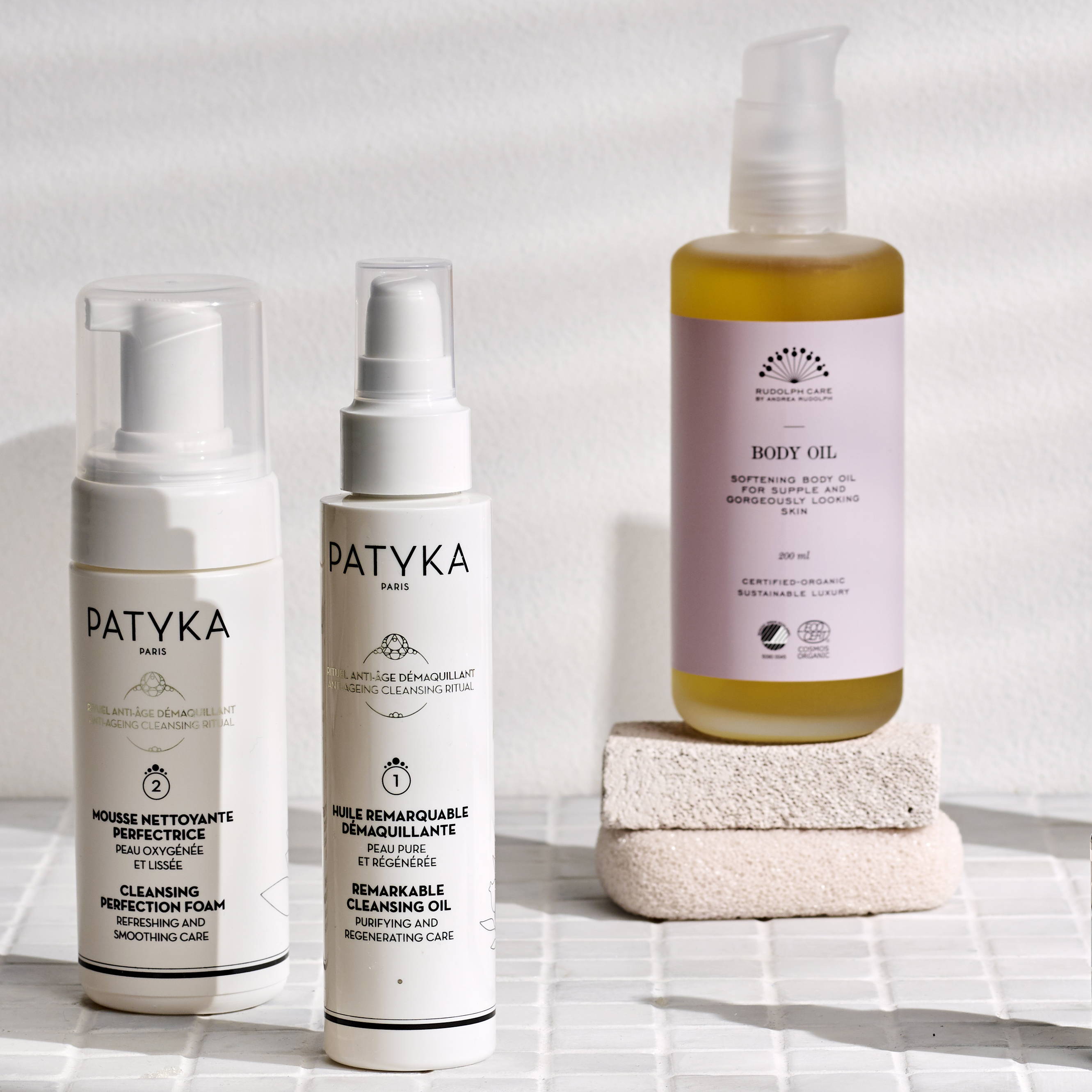 Remove make-up thoroughly to get rid of sun cream
The filters of a sunscreen cannot be perfectly eliminated without a thorough double-cleaning. So it's best to be diligent about this essential step, even if you haven't worn makeup. Our perfect combo for clean, radiant skin? The duo Remarkable Cleansing Oil Patyka followed by the Perfecting Cleansing Foam Patyka Thanks to its regenerating rose hip and prickly pear oils, this cocooning makeup removal oil offers an anti-aging boost, while the AHA-based foam stimulates cell regeneration and reduces the appearance of pigmentation spots !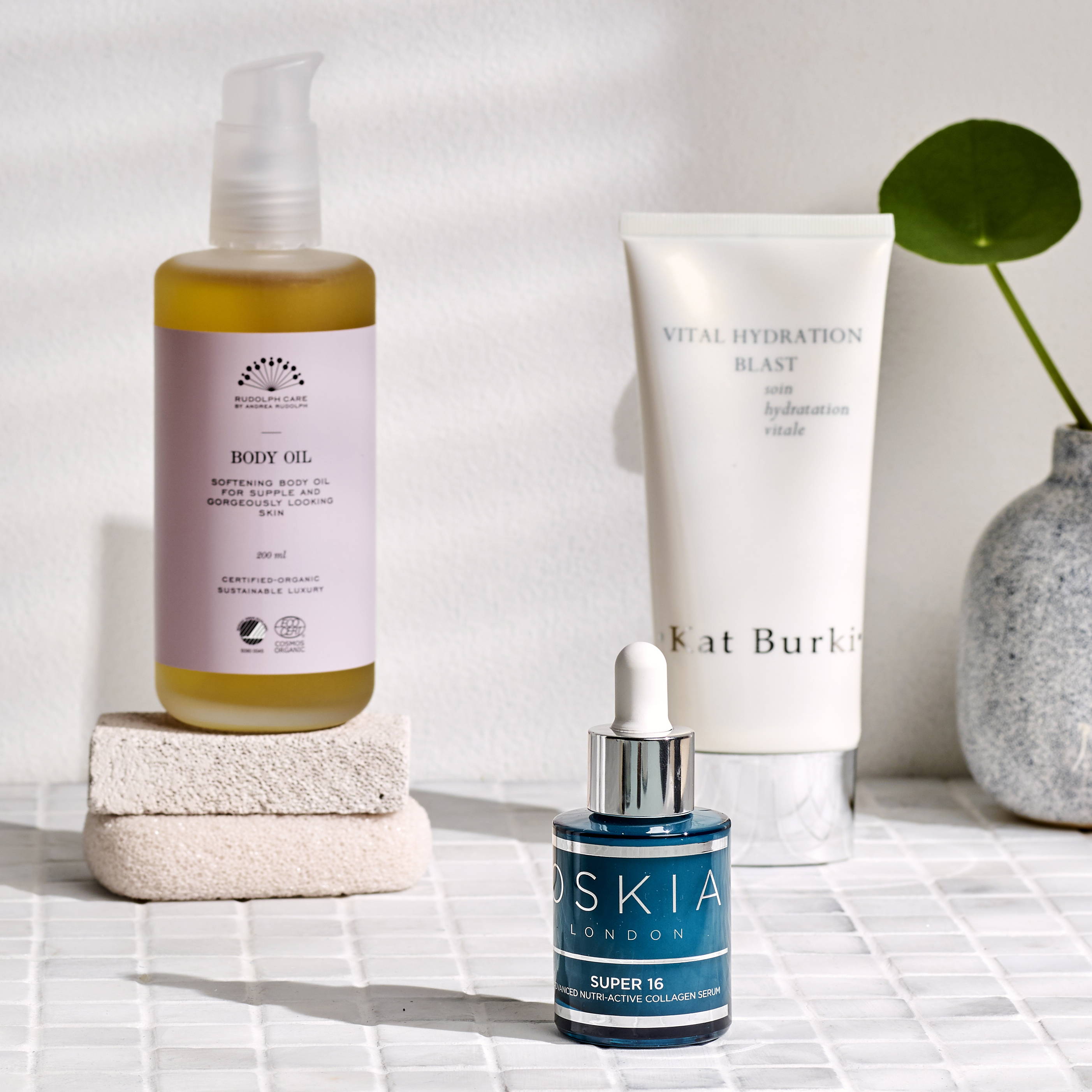 Fight dehydration and cutaneous ageing
The sun is a real water pump and quickly leaves the reserves of our skin K.O. By compensating for the dehydration induced by UV rays, we act there again, on the skin aging. Yes, wrinkles are less visible when the skin is fully plumped up and the complexion is so much brighter! Twice a week, we offer ourselves the Vital Hydration Face Mask Kat Burkia mask with premium ingredients to prevent water loss, repair tissue and stimulate collagen production.
Take care of your body after a day in the sun 
Think also of your body skin, also subjected to the test of UV: we display much more often a "crocodile skin" in summer because, as said before, the sun dehydrates. Indulge yourself with a sensory body oil such asAçai Body Oil from Rudolph Care: its vegetable oils will nourish and strengthen the barrier to better limit water loss. Finally, this one is excellent to preserve the cutaneous firmness thanks to the açai which it contains.
You will have understood, nothing is better than a perfectly protected skin thanks to a sun cream to prevent the skin aging... but not only! Removing your makeup and remembering to rehydrate your skin can make all the difference. Finally, don't forget to choose sun exposure outside of 12pm and 4pm, so you can avoid the period when UV rays are most harmful. Also remember to reapply your sunscreen every 2 hours and don't hesitate to wear a hat, glasses or even protective clothing.