Beauty posts
A Clean and Cool Makeup in 5 minutes
Are you in a hurry too? Still applying lipstick in the stairwell or mascara while waiting for the subway? Discover our tips for a clean and natural make-up in only 5 minutes. On the program: cult essentials from Ilia and Pai, and intuitive and easy Oh My Cream Skincare gems to easily switch to clean make-up!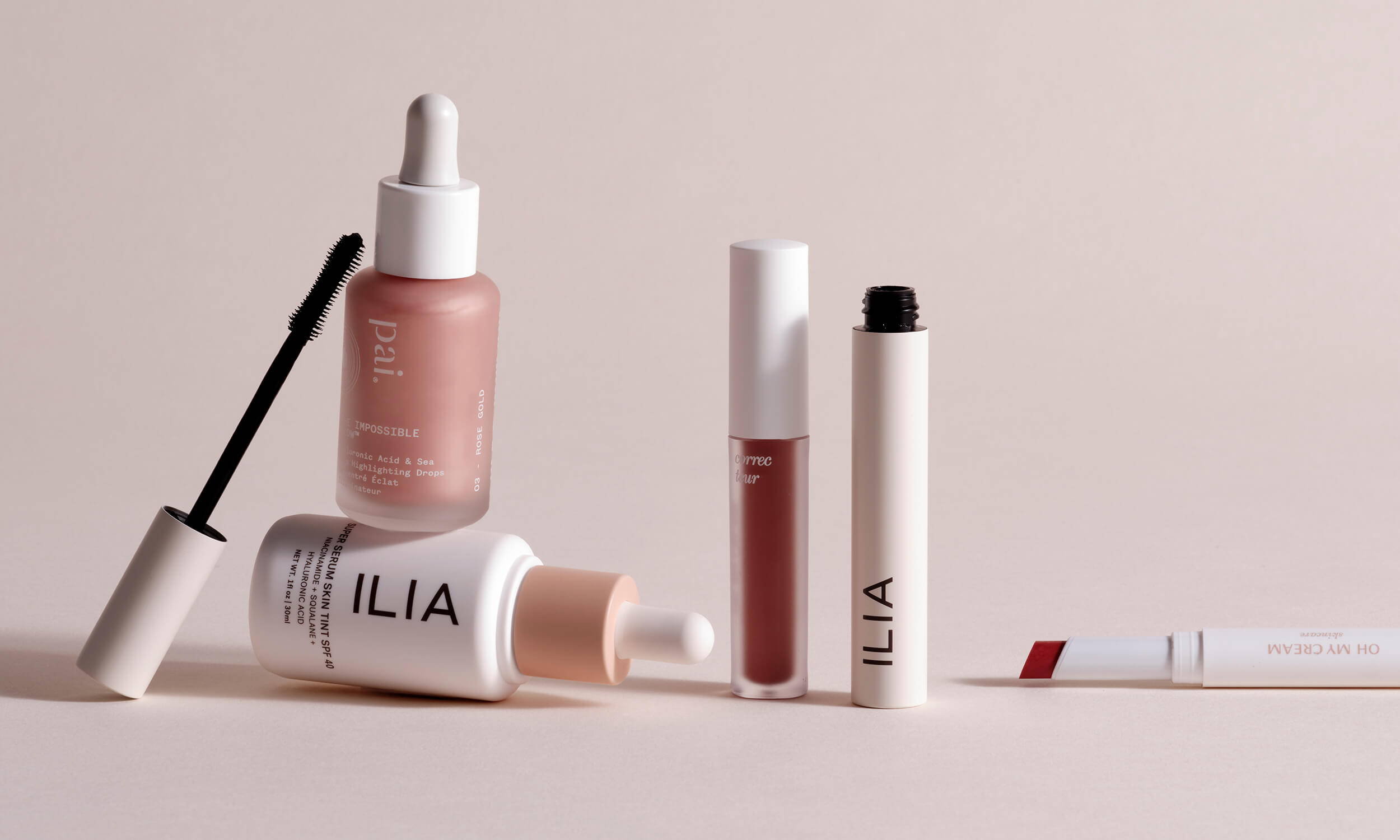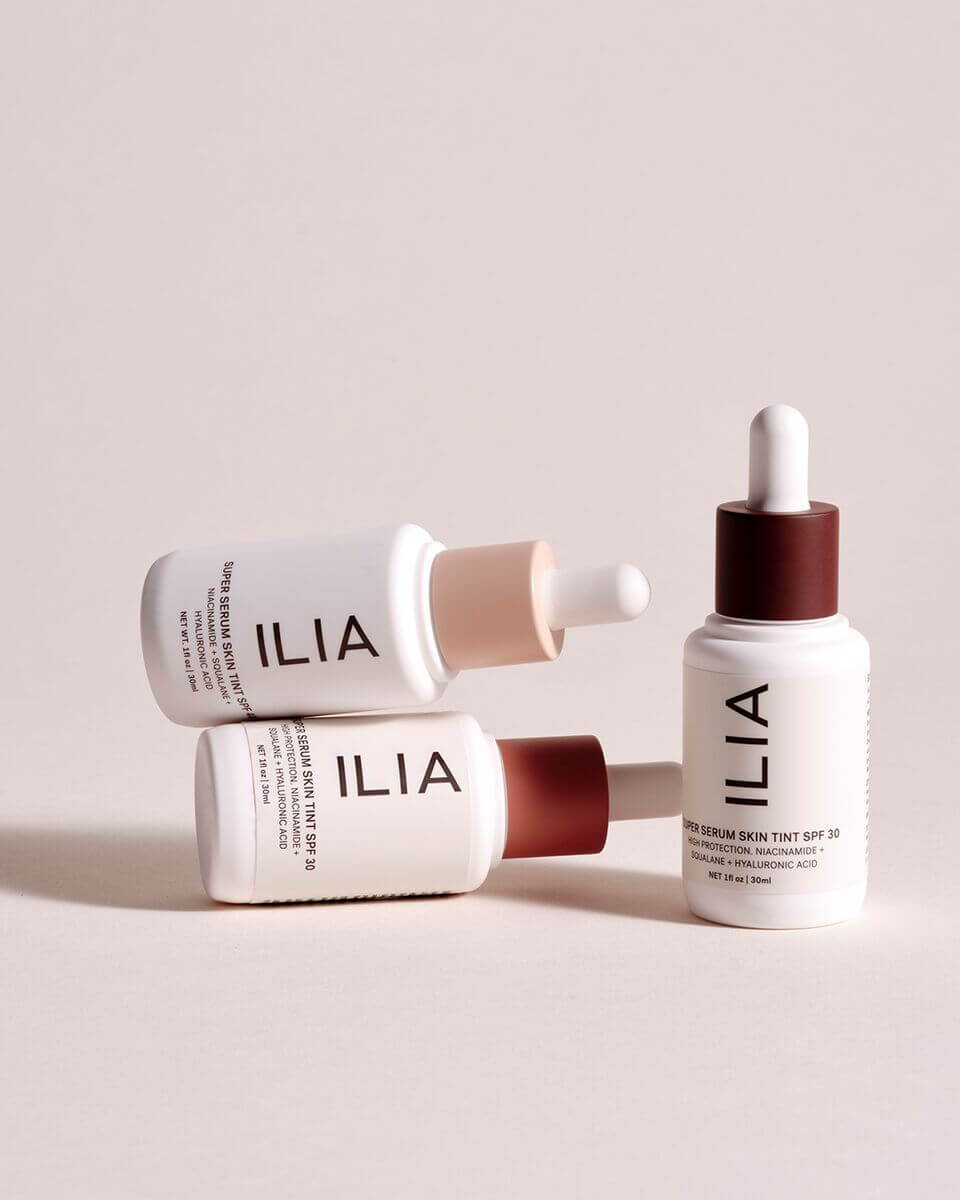 A perfect base in 3 minutes
We start with the

Impossible Glow Concentrate Rose Gold

Pai Skincare.

For an intensely luminous complexion, massage one to two drops onto your face. For a more subtle

more subtle, light glow

For a lighter, more subtle glow, mix a few drops with your daily moisturizer or foundation.

Then apply the

Super Skin Tint Serum SPF30 Light Foundation

Ilia,

a light foundation with a

second skin finish

like a BB cream. Want more coverage? Opt for the

Foundation

Oh My Cream Skincare

Foundation, with its

adjustable coverage

to even out the complexion while adding a

a light glow

.
Continue by applying the Concealer Oh My Cream, with its luminous finish, to conceal dark circles and blur small imperfections.

To finish, apply with the

Blush Brush

Brush, the

Mineral Powder SPF20

Oh My Cream Skincar

tapping lightly on the T-zone to

matify and extend the wear

of your makeup.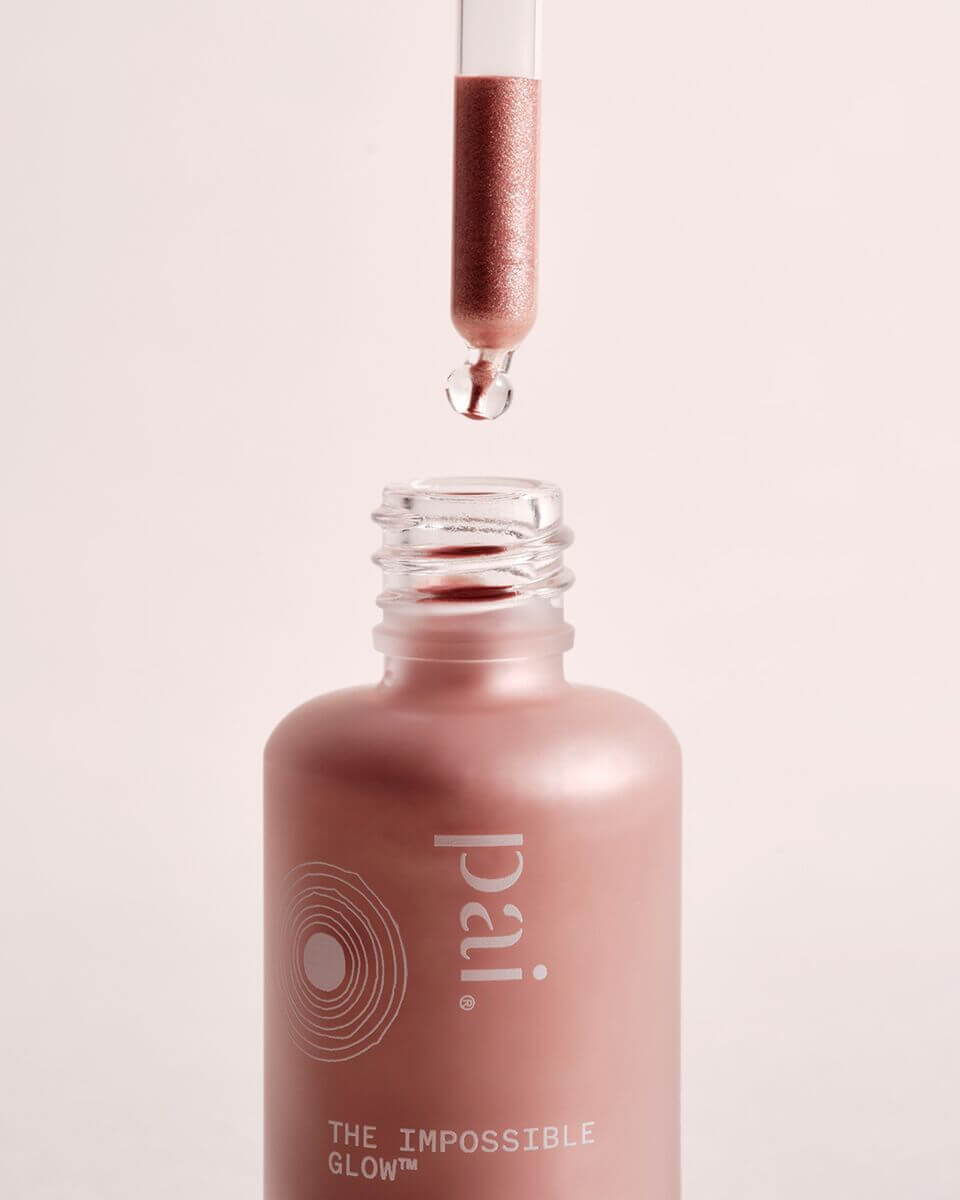 A healthy glow in 1 minute
Bring a nice tan to your face with the

Bronzing Powder

Oh My Cream Skincare,

a sun-kissed earth that

warms up the complexion

without the orange or iridescent effect. To apply, draw a 3 on each side of the face, from the forehead to the chin, through the cheekbones, using the

Complexion Brush

.

For

a "healthy

"healthy glow" effect

immediate effect

,

color your cheeks with the

Powder Blush

Oh My Cream Skincare

.

Finally, to add an extra touch of radiance, apply a drop of theImpossible Glow Concentrate Rose Gold on the tip of the nose and above the cheekbones, then tap with your fingertips.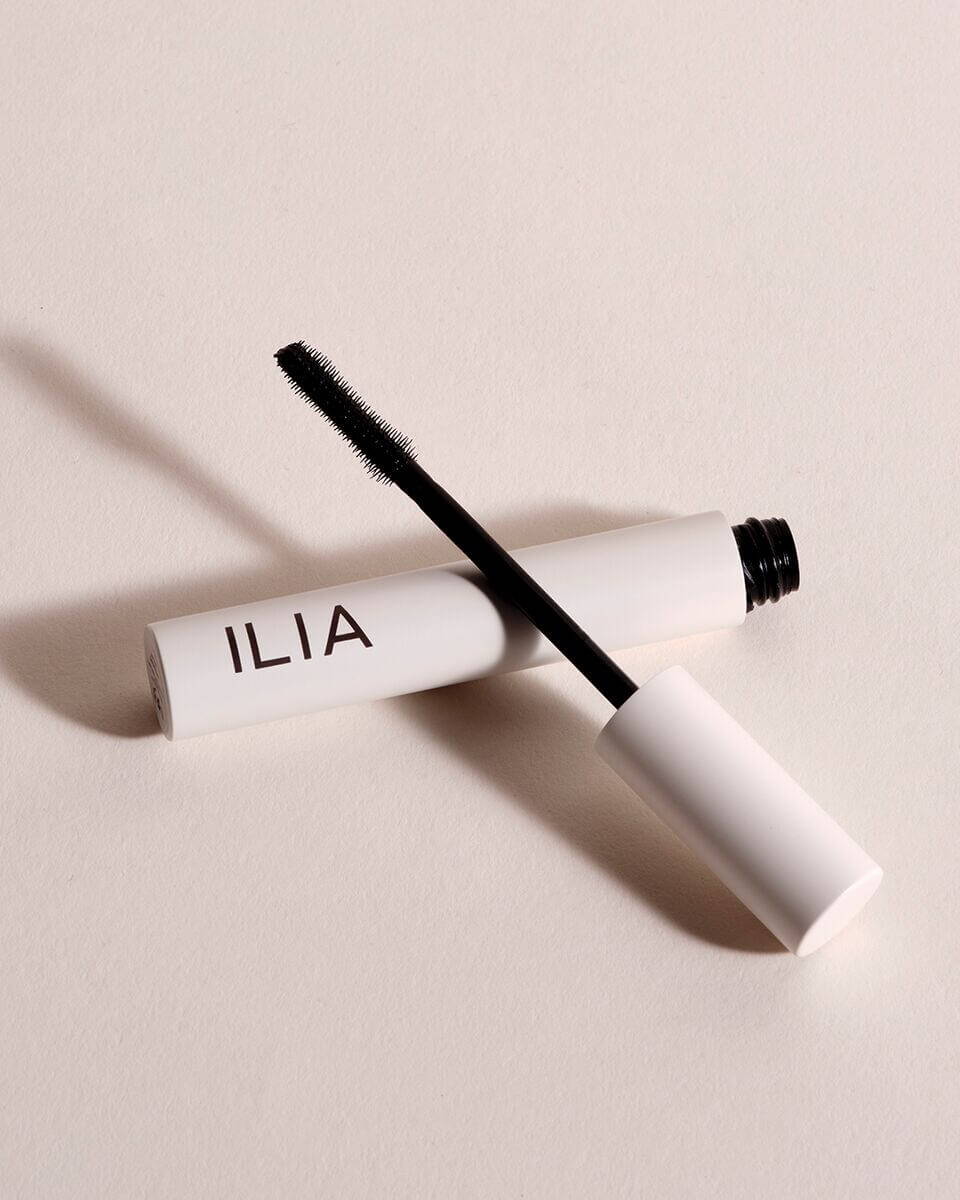 A doe-eyed look in 40 seconds
For open up your eyes naturallywrap your lashes with a layer of Mascara Oh My Cream SkincareMascara, with 100% mineral pigments. But if you want to lengthen your lashes for a more intense look, opt for the Limitless Lash Lengthening Mascara Ilia, a cult favorite with amazing volumizing power!
A beautifully colored mouth in 20 seconds
For intensely moisturize and subtly color your your lips, apply the Tinted Lip Balm Oh My Cream Skincare, in a single coat for a natural a natural effect or multiple coats to intensify intensify the colour. Enriched with beeswax and shea butter, it nourishes and protects and protects the lips.
Our little extra tip? For a colorful mouth that lasts all day, massage the Gentle Lip Scrub L:A Bruketon your lips. This gentle lip scrub removes dead skin cells for a true "new skin" effect.
The clean and cool make-up selection