Beauty posts
In the team's vanity: 3 effortless make-up looks for summer
On vacation, there are those who rely on their tan for glow, those who match their eyeshadow to the colors of the sunset, and those who change lipstick like they change swimsuits. Discover Juliette, Elsa and Ellie's effortless make-up routines for a clean, colorful summer.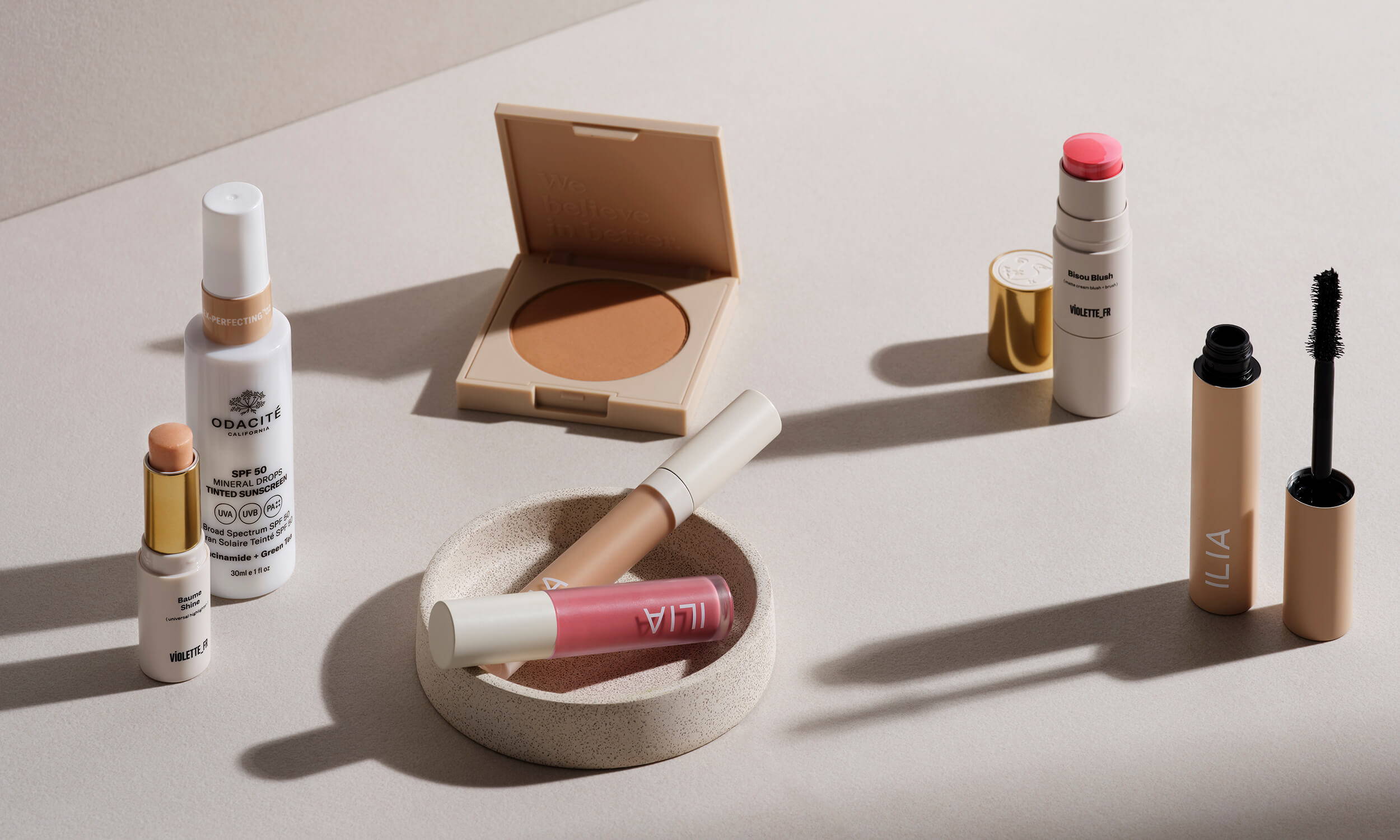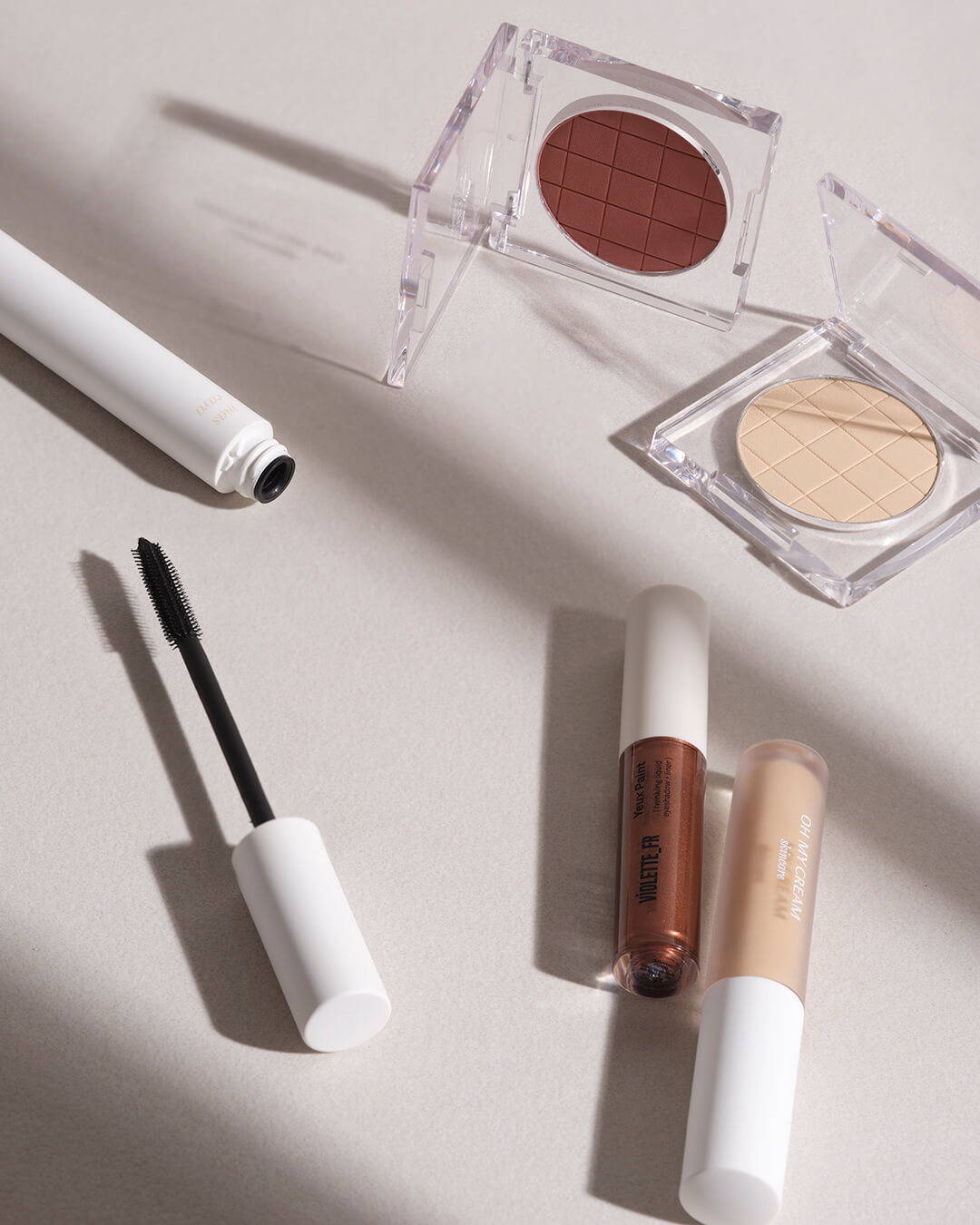 The effortless summer routine of Juliette, Founder of Oh My Cream
In summer, I'm a fan of a light, effortless routine! So I start by applying the Corrector Oh My Cream Skincare Corrector on my redness and scars, before evening out my complexion with the Mineral Powder SPF20 in a light shade. I love its velvety texture, which evens out naturally, and its SPF20, which provides extra sun protection (in addition to my sun cream ;-)).

On the cheeks, I apply my favorite blush, the Powder Blush Oh My Cream Skincare in Brown, to add a light tan to the face.
For the eyes, I fell in love with the Yeux Paint Scintillant Violette_FR in Marron Glacé, a luminous, shimmering colour that enhances the eyes without even needing a brush!
And finally, I love to apply a few touches of the Mascara Oh My Cream Skincare to add volume to my lashes and enlarge my eyes.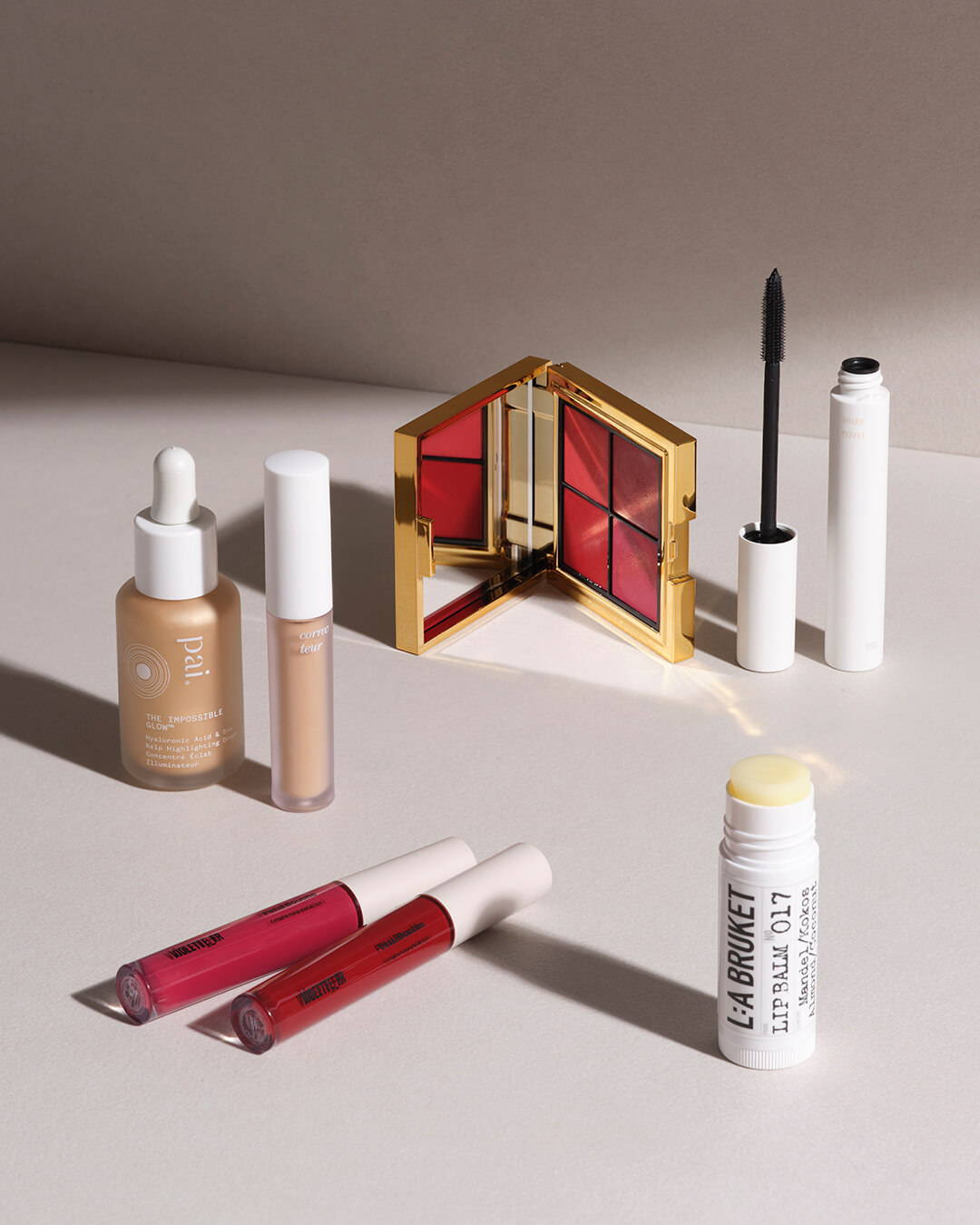 Elsa's routine, Editorial Manager for the perfect red mouth
In summer, I love adding a few drops of theImpossible Glow Concentrate Champagne to my moisturizer. I love the glowy touch it brings to the complexion. And to add an extra touch of light, I apply it after my blush to the top of my cheekbones, my nose and the corner of my eye.

To blur my imperfections and small scars, I apply a few dabs of the Concealer Oh My Cream Skincare in a light shade.

On the cheeks, I use my finger to blend the Isabelle and Caroline shades from the Palette Chaleur Les Filles en Rouje. It's a must-have in my handbag! I love its creamy shadows that melt on the face.
My tip for the perfect summer mouth? I start by moisturizing my lips with the Lip Balm L:A Bruket, before applying a first coat of Petal Bouche Violette_FR in Amour Fou shade. When the lipstick is dry, I add a second coat in the center of my lips of Petal Bouche in Cœur Infidèle. I love this mix of shades, which creates a flamboyant result perfect for summer.

For the final touch, on those evenings when I want my eyes to sparkle, I add a coat of the Mascara Oh My Cream Skincare Mascara. I'm a fan of its ultra-natural, lash-lengthening finish.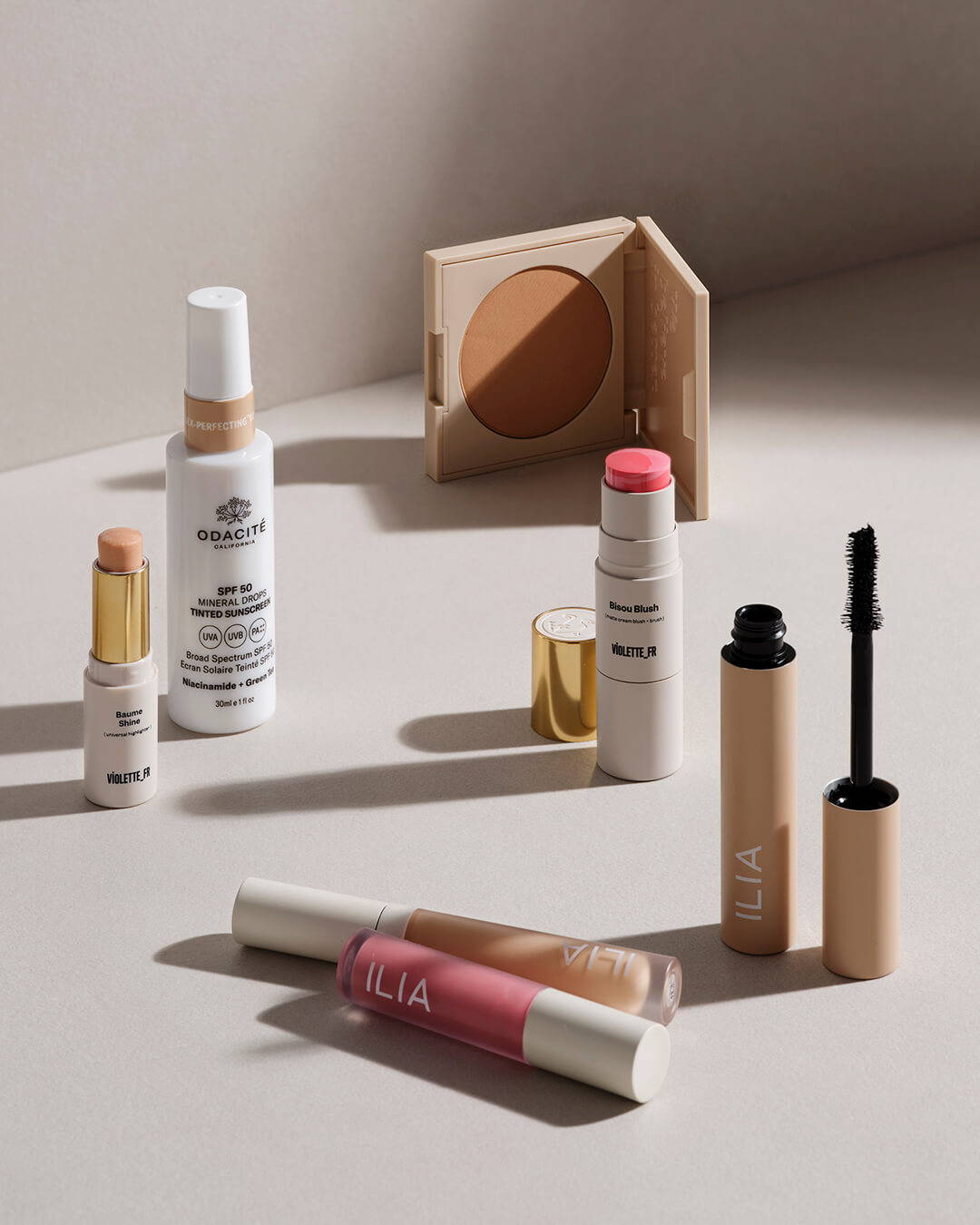 The routine of Ellie, Content and Social Media Manager, for a glowy no-make-up look
The team's summer essentials