Beauty posts
The best beauty tips from the Pros
We'd love to have them on hand in our bathroom to make us look our best every morning.
Instead, we've sifted through the questions posed by the inspirational personalities behind our favorite brands: make-up tips, face and body beauty tricks, hair gestures...
Here are a few ideas to pick and choose from, depending on your mood, your skin and your desired results.
Different beauty tips for beautiful skin

Natural beauty tips:
Claire Vero, founder ofAurelia Probiotic Skincare:
"I already use Miracle Cleanser, our creamy aromatic balm that dissolves all impurities, every night to remove makeup. But we went further in its formulation, thinking of it as a care product. Need a moisturizing mask? Don't hesitate to leave it on for a few minutes. It intensely comforts, especially if you have dry skin, and brings an immediate glow."
Rose-Marie Swift, founder of RMS Beauty:
"In case of sensitive skin or very dry skin on the body, especially in winter, I recommend applying a little RawCoconut Cream before going to the shower. The oil will create a mini protective shield on the epidermis already allowing to fade the signs of discomfort and moisturize the skin."
Elizabeth Barbalich, founder ofAntipodes:
"Dull complexion, blackheads or blemishes repeatedly? Enhance the action of theAura Manuka Honey Mask by adding a little pure manuka honey to the palm of your hand. This will give you an even stronger repairing and antibacterial mask. Also a good tip to apply only to the T-zone when it's acting up or to clean up enlarged pores."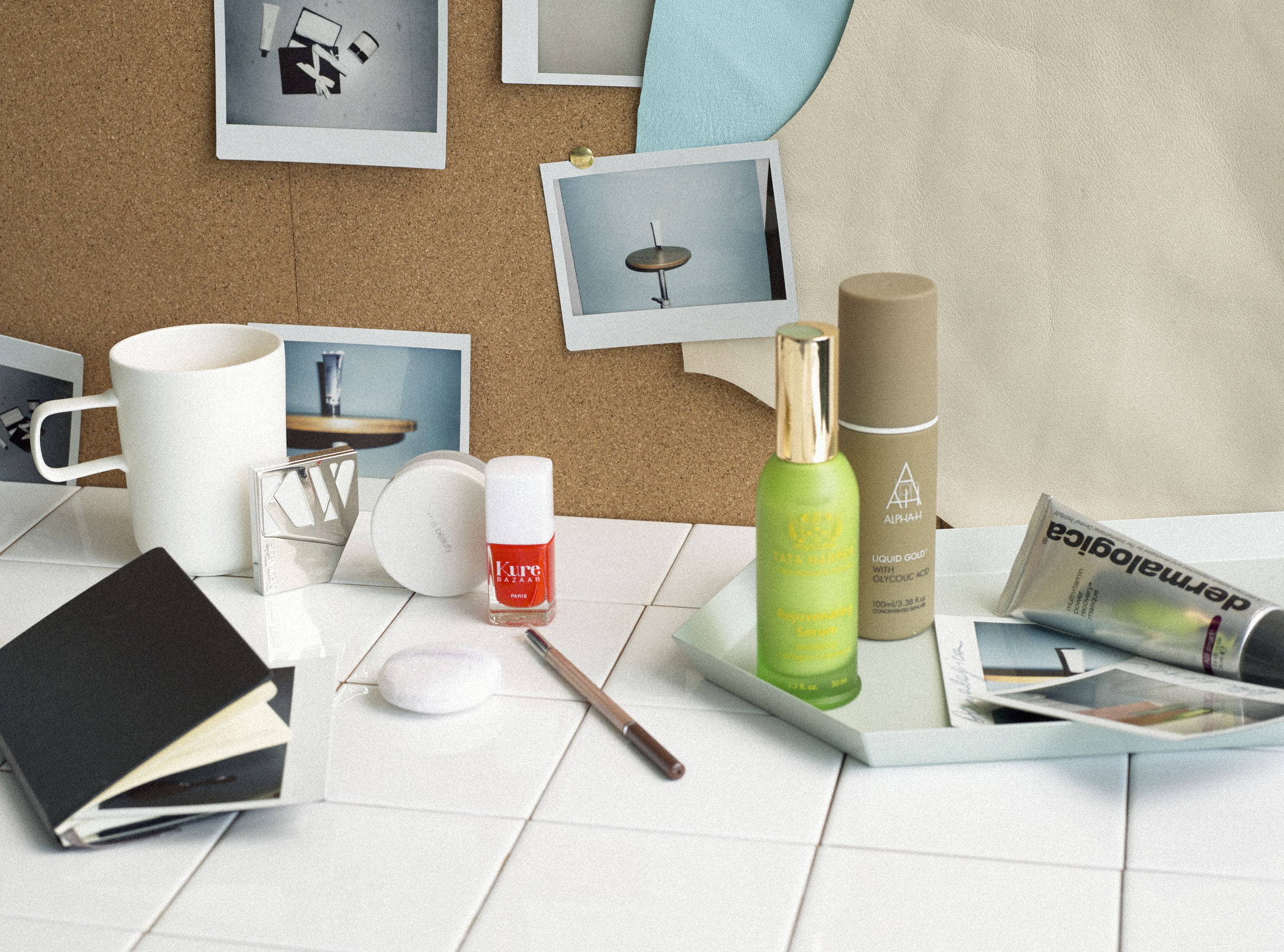 Anti-ageing beauty tips:
Tata Harper, founder of the eponymous brand:
"To boost the anti-aging and firming action of my Rejuvenating Serum, I don't hesitate to adopt a few facial gym movements. I make small pinches with my fingertips along the wrinkles and fine lines. I make drainage movements by alternating pressure and relaxation, especially around the eyes, but also on the cheeks and neck. In addition to the immediate healthy glow effect, this allows for a real deep penetration of the active ingredients."
Jane Wurwand, founder of Dermalogica:
"A party or event in sight and little time to spare? I treat myself to a mini facial by first taking a steam bath for a few minutes to open up the pores. Then, I apply a thin layer of Multivitamin Power Recovery Mask. The skin is moisturized and the complexion is radiant. What a great base for makeup!"
Michelle Doherty, founder ofAlpha H:
"I divert my favorite lotion, Liquid Gold, on the back of my hands to eliminate brown spots. This 5% glycolic acid has a peeling effect by removing dead cells and smoothing out small skin defects. To maintain the result, I apply a moisturizing cream with an integrated index every morning.
To complete this routine and to learn more about the components of anti-aging skin care products, read about the most powerful anti-wrinkle products in our journal.
Different makeup tips
Rose-Marie Swift, founder of RMS Beauty:
"Want to change the look or coverage of your lipstick? Make-up trends change regularly. To avoid overloading your beauty kit, I recommend dabbing on a bit of clear loose powder, Un Powder to make your lipstick matte and velvety."
Jane Iredale, founder of the eponymous brand:
"For a more intense look, learn how to define your eyebrows withEyeBrow Pencil Crayon Sourcil. Subtly apply the shade at the top of the eyebrow and slightly darken the tail of the eyebrow. This creates an optical effect that relaxes the eyes and you can now move on to eye make-up with your favorite eyeshadow or eyeliner."

Kirsten Kjaer Weis, founder of the eponymous brand:
"Afraid of not mastering theilluminator or her contouring product? Here is my mini makeup tutorial for an easy and zero risk application: I advise to apply it first on the cheekbones (or underneath for the bronzer), then to layer your foundation. Be careful to choose the 2 products in the same texture family, otherwise it doesn't work. My favorite illuminator:Highlighter in Ravishing. This tip also works with a blush you love but bought in a darker colour . This will tone down its intensity and guarantee you a pretty nude makeup look."
Kartika Luyet, founder of Kure Bazaar:
"The colour to rejuvenate your hands and erase small defects? Opt for a pop orange red like Juicy or its coral red version like Vinyl. In both cases, and whatever your skin tone (including for black and mixed race skin), this manicure will unify and illuminate."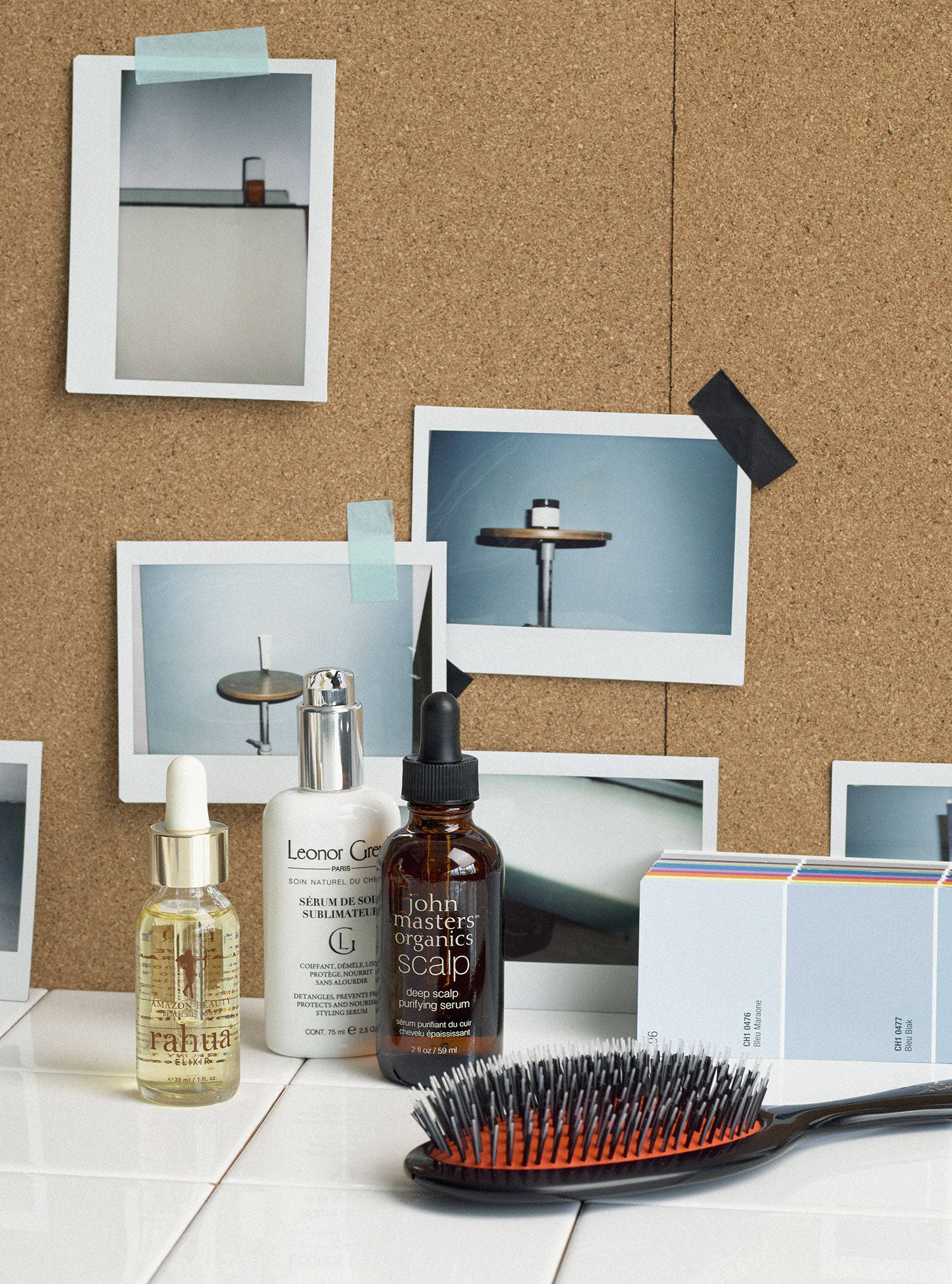 Different beauty tips for your hair
Fabian Lliguin, founder of Rahua:
"For beautiful hair, I drop a few drops ofElixir into the shampoo. This helps strengthen hair that has been bleached or damaged by a perm or too much straightening iron."
John Masters, founder of John Masters Organics:
"We always treat our hair but rarely our scalp. But hair is like a plant. If the hair bulb is strong, the hair will be beautiful and in great shape. How can we get or regain this healthy base? I recommend a course of treatment with the Thickening Purifying Scalp Serum, for 45 days at each change of season and each peak of stress. Fortified hair guaranteed!"
Caroline Greyl, President of Leonor Greyl:
"Never blow-dry or style with an iron without protecting your lengths and ends. The damage caused by heat from appliances is often underestimated. Before blow-drying your hair, remember to apply a small amount of leave-in moisturizer each time, such as Silk Serum Sublimator."
Mason Pearson, founder of the eponymous brand:
"Clean your hair accessories well. A dusty brush will deteriorate the hygiene of your hair and dull its shine. To maximize shine, choose instead a brush that mixes nylon and boar bristles like the Handy Mixed Boar & Nylon Brush - Medium."
Addicted to beauty tips from the pros? Find in our previous file all the good gestures and make-up tips they previously confided to us.