Beauty posts
Which anti-ageing serum is the right one for me? 
For an anti-aging serum to really work, it's not just a question of its composition: beyond diligent use and a perfectly oiled beauty routine, it must also be 100% in tune with your skin's REAL needs. And because an anti-aging serum can also represent a real investment, we've listed our favorite anti-wrinkle serums by truly targeted concern, so you'll never go wrong again.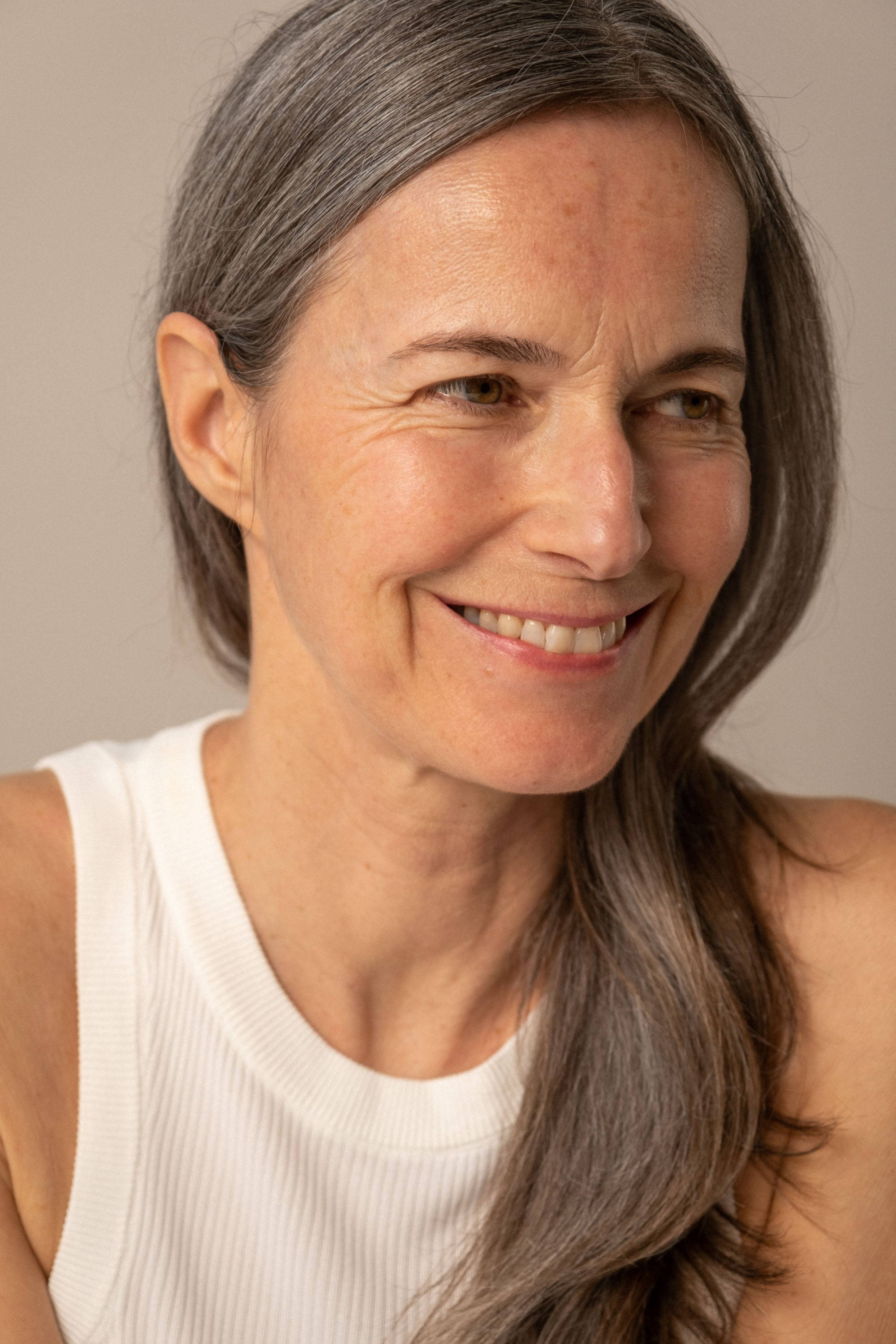 Skin ageing goes under the microscope
Whatever our skin type, 80% of the signs of aging are linked to external factors : lifestyle, unsuitable beauty routine, pollution, stress, excessive sun, smoking... and only 20% to genetics ! This leaves us with a very large field of action to act against the visible signs of aging. To understand what an anti-aging serum can really do, we need to understand what is happening at the dermal level and deep down in the skin's layers.
The fibroblasts, responsible for the production of collagen and elastin - guaranteeing a plump and firm skin - start to get tired: they therefore produce less fibers. And to top it all off, a phenomenon called "glycation" stiffens the fibers, which tend to break and cause wrinklesThe cells are less numerous, slower to regenerate and polluted by less healthy cells (this is oxidation). In short, the skin is slowing down and needs a boost!
But in concrete terms, what does an anti-ageing serum actually do?
Tout dépend de votre préoccupation majeure ! Très schématiquement, le sérum ne s'arrête pas à l'épiderme : il va agir dans les couches profondes de la peau, afin de relancer la régénération cellulaire. C'est LE produit cosmétique qui pénètre le plus loin (d'où la texture fine), et possède une concentration ultra-élevée en principes actifs. C'est aussi pour cette raison que comparé à une crème anti-rides d'une même gamme par exemple, son prix est souvent plus élevé. 
À chaque préoccupation, son sérum anti-âge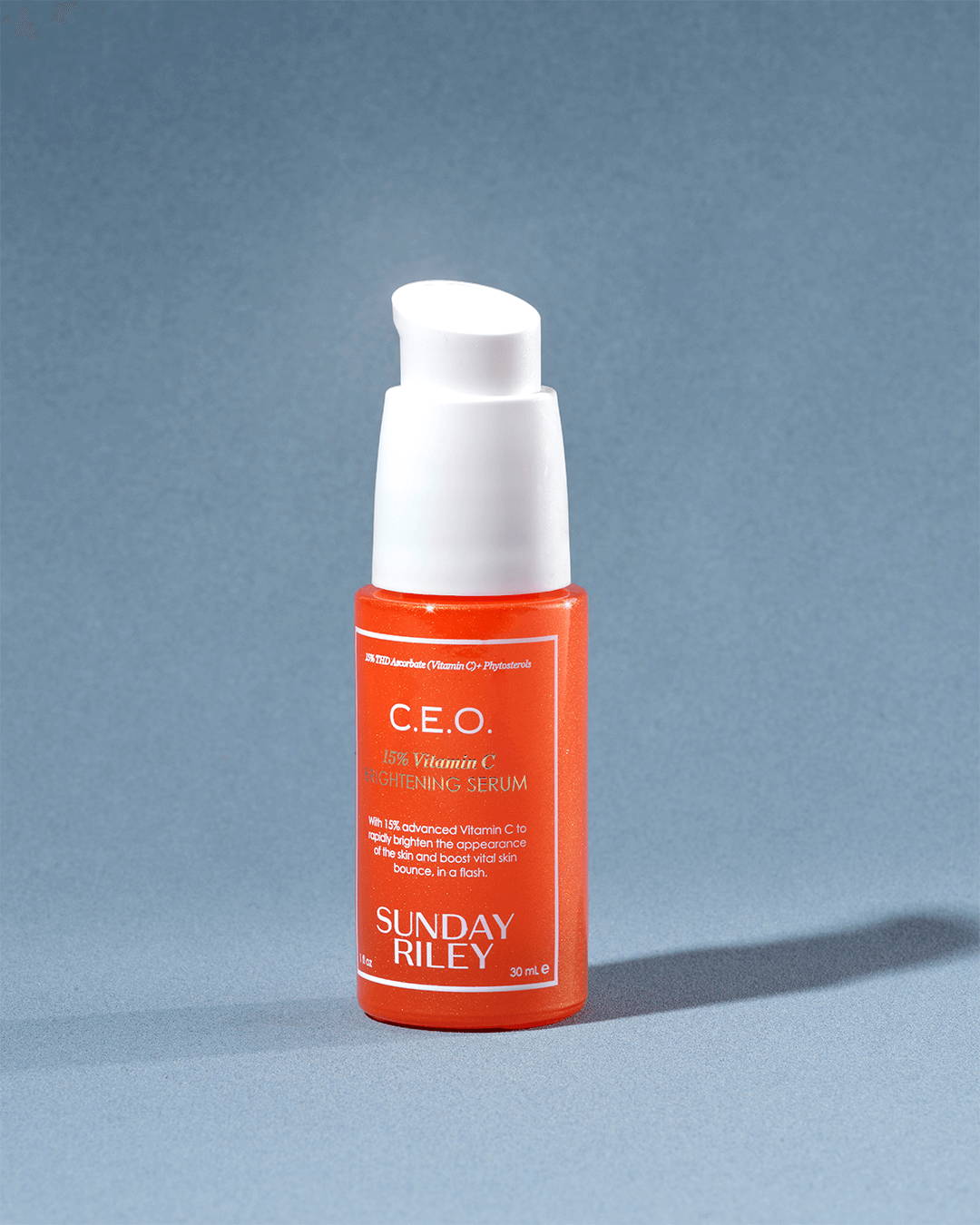 I am starting to get stubborn dark spots
Il n'est pas rare d'observer des taches pigmentaires en surface lorsqu'on a la peau mature. Cela est lié au mélanocyte, la cellule qui fabrique la mélanine pour protéger la peau des UV. Et s'il y a bien un facteur qui contribue à cette impression de teint terne, ce sont les taches pigmentaires. Mieux vaut ne pas les négliger car les taches brunes non traitées ont tendance à se développer avec les années.
To reduce them, nothing beats C.E.O. 15% Vitamin C Brightening Serum Sunday Riley, a true corrective and anti-spot serum to boost complexion radiance while diminishing pigmentation spots and the vestiges of old imperfections.
Anti-wrinkle, anti-sagging, super hydrating… I want it all!
Moisturizing and smoothing plant hyaluronic acid plays a major role in this certified organic serum. It ensures optimal cell renewal, plumping and firming the skin. As mature skin is more prone to the thinning of its epidermis, and therefore of its protective barrier, the Fundamental Replumping Serum Patyka Fondamental Plumping Serum creates a shield on the skin's surface, to better combat external aggression, and retains water in the tissues, for hydrated, comfortable skin.
I have wrinkles and imperfections...
Wrinkles are coming but imperfections still haven't packed their bags? Rest assured, it happens all the time. One of our go-to products for keeping things under control is theAge Bright Clearing Serum Dermalogica. This bottle contains a cocktail of purifying and regulating active ingredients, such as salicylic acid with a smoothing "peeling" effect (to reduce the vestiges of old pimples), as well as a complex of plants to prevent sebum production from getting out of control and clogging our pores. For use on combination to oily skins with low sensitivity.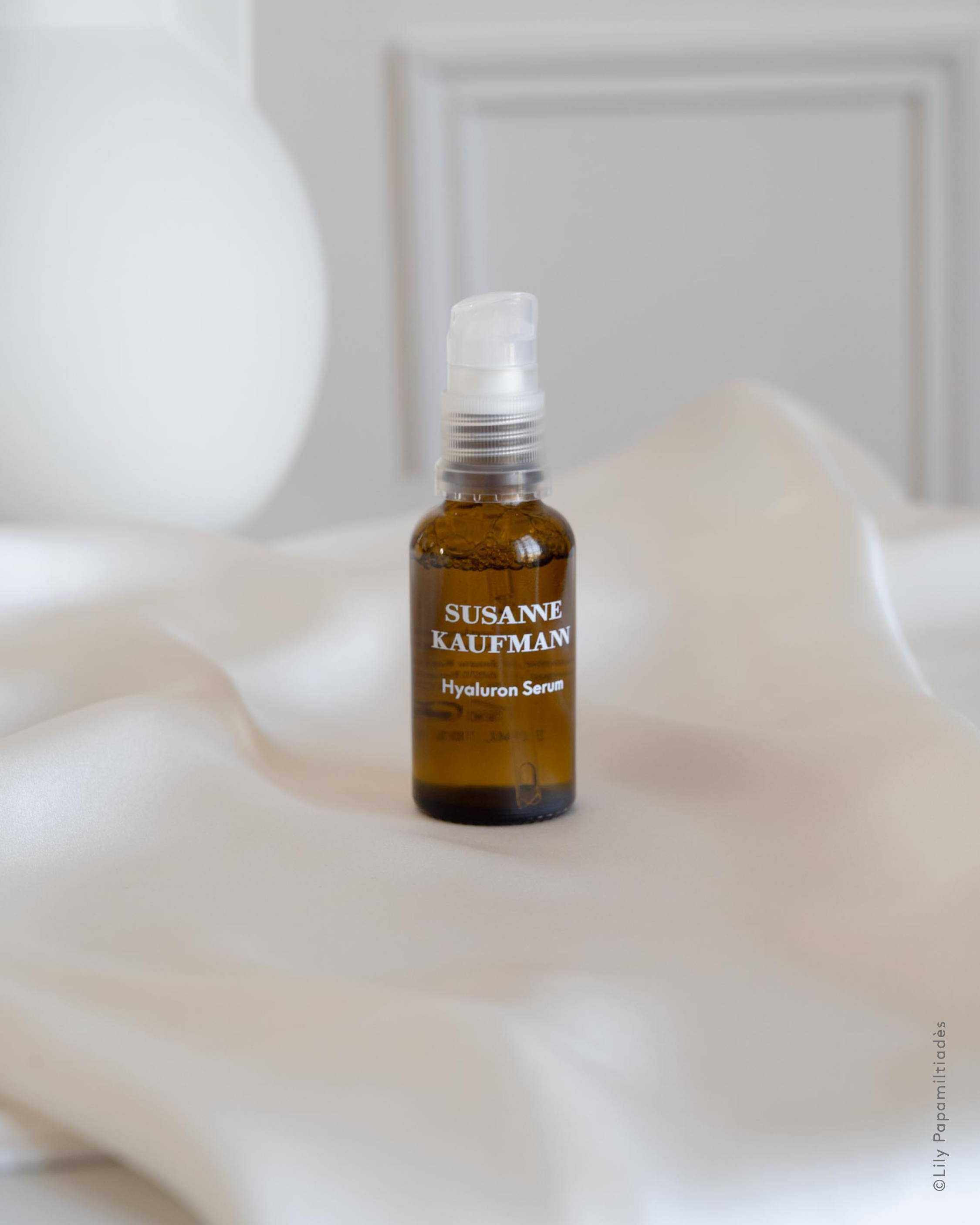 J'ai la peau desséchée
One of the best-known molecules for both its anti-wrinkle AND anti-dehydration powers , of course, is hyaluronic acid. Play both sides with Hyaluron Serum Moisturising Sérum Hydratant & Repulpant Susanne Kaufmann, an exceptional serum for mature, dry skin. Concentrated in hyaluronic acid, it acts like a real sponge, capturing moisture from the tissues and countering dehydration and discomfort. A cult treatment for plumped-up skin, smoothed fine lines and wrinkles and a radiant complexion. 
The outline of my face is no longer clearly defined 
62 active ingredients, a record in a 100% natural serum, with impressive results on skin slackening, which is reduced by 56% in 3 weeks. The Boosted Contouring Serum Lift & Firmness Tata Harper creates a mesh on the skin's surface to firm and tighten, restoring tone and a more defined contour. Finally, this elixir contains moisturizing technology and accelerates cell regeneration.
Je veux traiter les signes de l'âge, mais j'ai la peau sensible et réactive
Finding a powerful anti-aging serumfor sensitive skin can be a real headache. But there are alternatives. Check out Retinoid Sleep 0.2% Night Serum with Retinoic Acid Oskia st is a night serum supercharged with vitamins and based on non-irritating retinol, ideal for sensitive skin! It's formulated to combat skin ageing without sensitization, keeping skin healthy and full of vitality while fighting wrinkles, dullness and sagging. 
I want to make a real splash
Le Resurfacing Serum Tata Harper est chargé en antioxydants (notamment en vitamine C), afin de limiter l'impact des agressions extérieures (comme les fameux radicaux libres) sur la peau. Hé oui, mieux vaut ne pas négliger l'influence énorme de la pollution sur notre épiderme, qui met à mal l'éclat du teint mais aussi perturbe le renouvellement cellulaire… Donc accélère le vieillissement prématuré. Alors on associe à sa crème de jour ce sérum "coup d'éclat", qui en quelques utilisations nous permet de retrouver une peau de bébé lisse et lumineuse, grâce à ses acides de fruits exfoliants.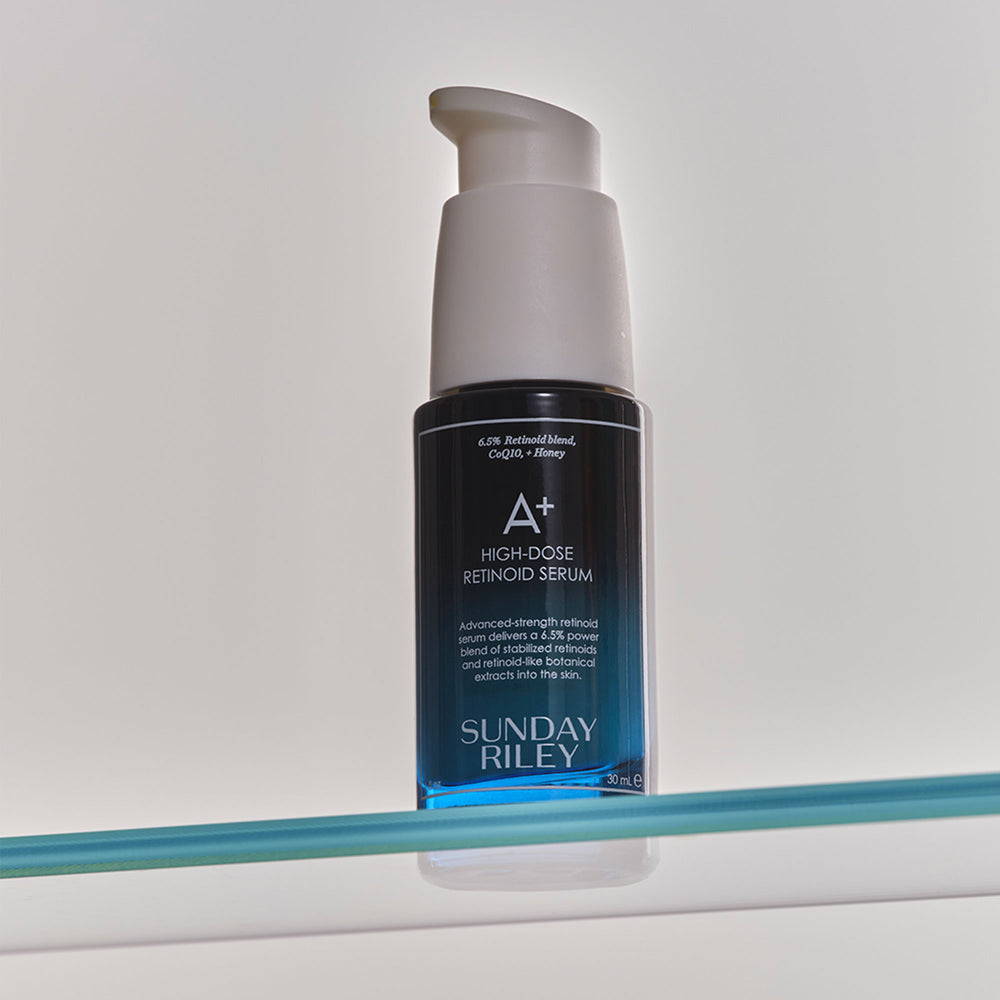 I have very marked expression lines