Beauty posts
Quels sont les produits et techniques beauté pour réduire les rides ?
It is perfectly normal to want to delay the appearance of your first wrinkles. It is also normal to try to reduce them when they have finally taken up residence on your face. On the other hand, if we are here to accompany you in the adoption of a adapted routine for a less tired skinwe do not advocate anti-aging! Aging is a natural phenomenon and should not be denied. Don't forget that wrinkles are the memory of our life and our emotions.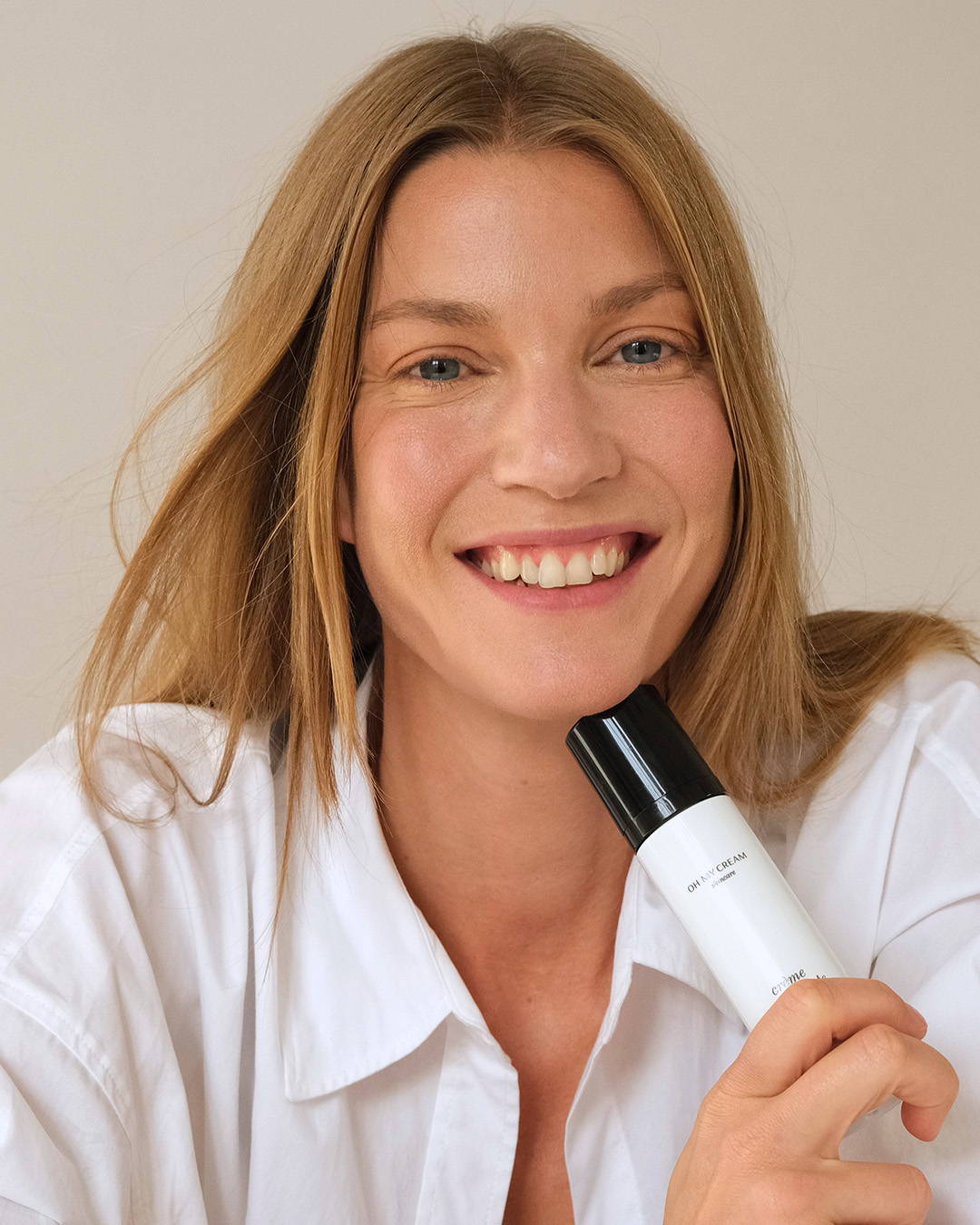 Understanding wrinkles
Around the age of 25, our epidermis begins to slow down the production of collagen, elastin and hyaluronic acid, the molecules responsible for firm, plump skin. The skin then loses elasticity and tone, and small wrinkles and expression lines appear. fine lines and expression lines appear. And the older we get, the more cell renewal slows down, causing the skin to become thinner and the hydrolipidic film, the protective barrier of our epidermis, to weaken. The skin thus becomes more prone to dryness and dehydration, and thus, to the appearance of new wrinkles.
Around 25-30 years old, the first first wrinkles that we see slowly appear are often the small wrinkles of dehydration, because the skin has more difficulty to retain water in its cells. Around the age of 40, it is the turn of expression lineswhich are deeper and mainly located around the forehead, eyes and mouth.
To understand why and when wrinkles appear, we must look at three factors:
Genetics: unfortunately, we are not all equal and some people have a genetic makeup that is less favorable to the

appearance of wrinkles

. But don't panic, genetics is only 20% responsible for this process.

Your environment: it is also linked to your

predetermination to wrinkles

. Urban skins, in particular, are more exposed to pollution and therefore to free radicals that tire and dull the complexion. Overexposure to the sun is also a major factor. The effect of UV rays on the skin is well known, they are even the number one cause of skin aging!

Your lifestyle: depending on your habits, you may be more likely to see your

first wrinkles

earlier than others. The bad habits responsible for this premature aging are smoking and alcohol consumption, overload of stress, poor diet, lack of sleep and sugar abuse.
Before thinking about anti-wrinkle care, think about double cleansing
Saviez-vous que votre tout premier geste anti-âge ne commençait pas par la crème ? Il débute en réalité bien avant… Chaque soir, grâce à un démaquillage scrupuleux. La raison ? Vous débarrassez votre peau des impuretés accumulées durant la journée, notamment des particules de pollution hyper-irritantes, qui accélèrent le vieillissement prématuré. La peau ainsi nettoyée "respire mieux", pouvant pleinement se régénérer la nuit venue. L'efficacité des soins anti-âge appliqués ensuite est donc boostée, le renouvellement cellulaire peut se faire de façon optimale.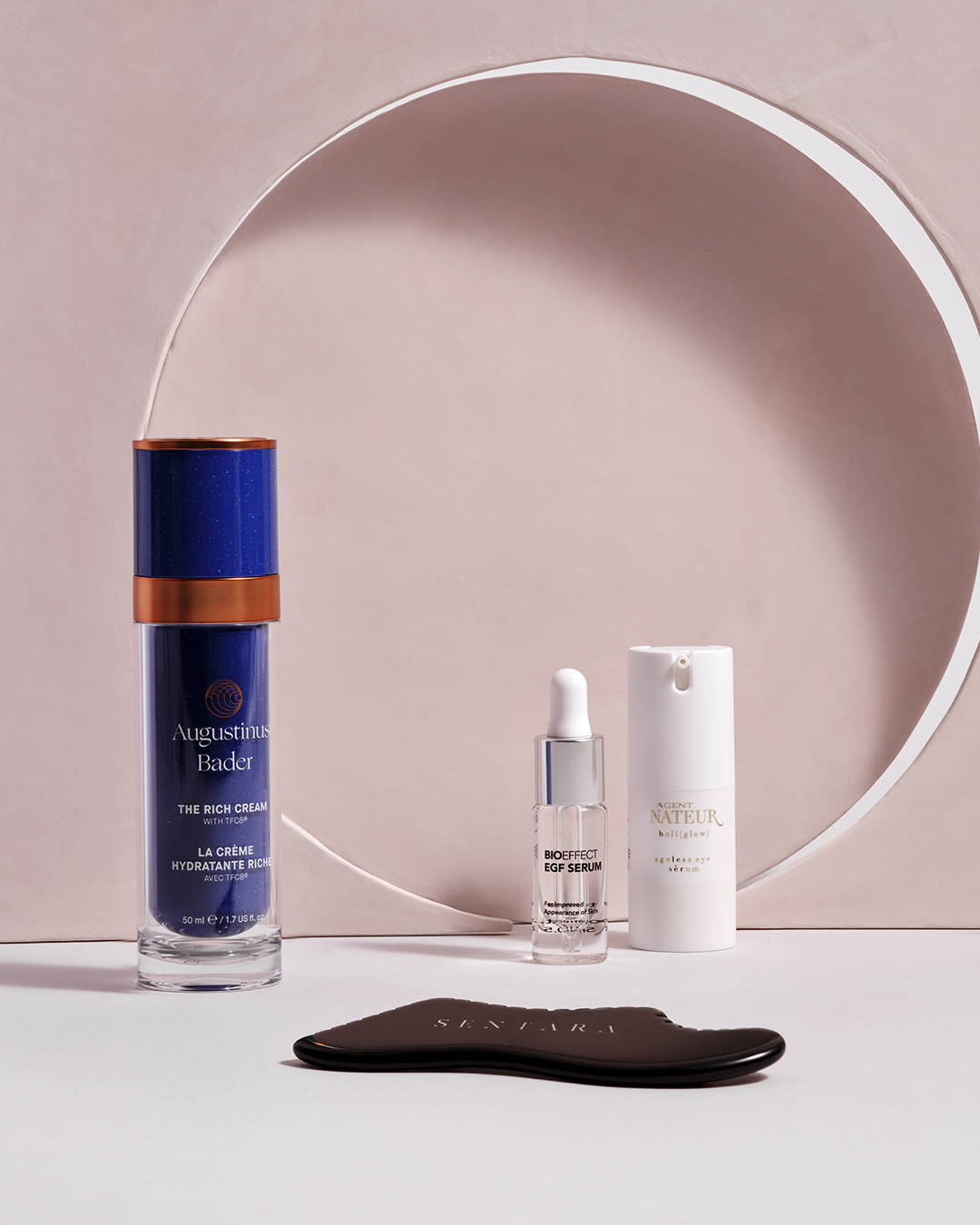 Les bienfaits des crèmes anti-rides
For those who are looking for the miracle anti-wrinkle creamknow that it does not exist. The anti-wrinkle cream is not intended to erase the signs of aging, once they have appeared, they will not disappear with the help of a cream. The two main actions of the anti-wrinkle cream are to prevent the appearance of the first signs of aging and to attenuate them once they have appeared.
To understand the virtues and action of the anti-wrinkle creamLet's take a look at the ingredients to look for in anti-aging skin care products.
StabilizedVitamin C: The vitamin anti-wrinkle

and healthy glow par excellence! It boosts collagen production and its antioxidant action helps fight the effects of free radicals.

Retinol: The anti-wrinkle

and anti-spot agent! Retinol, also known as Vitamin A, boosts the production of collagen and elastin and stimulates cell regeneration through its exfoliating action.

Hyaluronic acid: The star ingredient of hydration! Its plumping effect comes from its ability to boost collagen production and boost the skin's elasticity. It can be compared to a sponge that retains water in the tissues well below the surface layer
Glycolic Acid: The star of radiant complexions! This fruit acid exfoliates the epidermis to leave the skin clearer, more radiant, with less irregularity and all this, thanks to a boost in cell regeneration! 
Peptides: The proteins that wake up the most tired skin! These small molecules reactivate the mechanisms of mature skin and therefore promote the production of collagen to slow down thethe appearance of wrinkles

.

MSM: The high-tech active ingredient anti-aging active ingredient

! MSM, MethylSufonylMethane of its full name, is the new

anti-wrinkle active ingredient

to track down. It reduces skin inflammation, helps the skin strengthen its defenses and stimulates the mechanisms of collagen production in particular.
What is the best anti-wrinkle cream to start with?
Il n'existe pas UNE meilleure crème anti-rides : tout simplement parce que votre peau est unique. Déjà par sa nature, qu'il faut systématiquement prendre en compte (c'est le fameux type de peau, que vous pouvez déterminer grâce à notre outil de diagnostic de peau en ligne), mais aussi par vos propres préoccupations en termes de vieillissement cutané. Certaines craignent le relâchement cutané (typiquement l'ovale du visage qui se fait moins net), tandis que d'autres se focalisent sur leurs rides, qui commencent à marquer, ou encore sur la peau qui manque de densité. Pour quelques-unes, c'est un teint moins net, parfois même brouillé par des petites taches brunes qui commencent à sérieusement les chiffonner... Vous l'aurez compris, la meilleure crème anti-rides pour vous, c'est celle qui colle exactement à ce que vous souhaitez traiter, tout en allant dans le sens de votre nature de peau.
Enfin, il faudra se montrer particulièrement vigilante si votre peau présente des sensibilités ou qu'elle a tendance à avoir des imperfections. Dans ce cas, évitez les crèmes anti-âge qui cumulent beaucoup trop d'actifs stimulants, ils risqueraient de la faire réagir. Préférez les crèmes légères à base de rétinol si votre peau est sujette aux boutons : vous traiterez à la fois les signes de l'âge et même le teint brouillé,  tout en boostant sa cicatrisation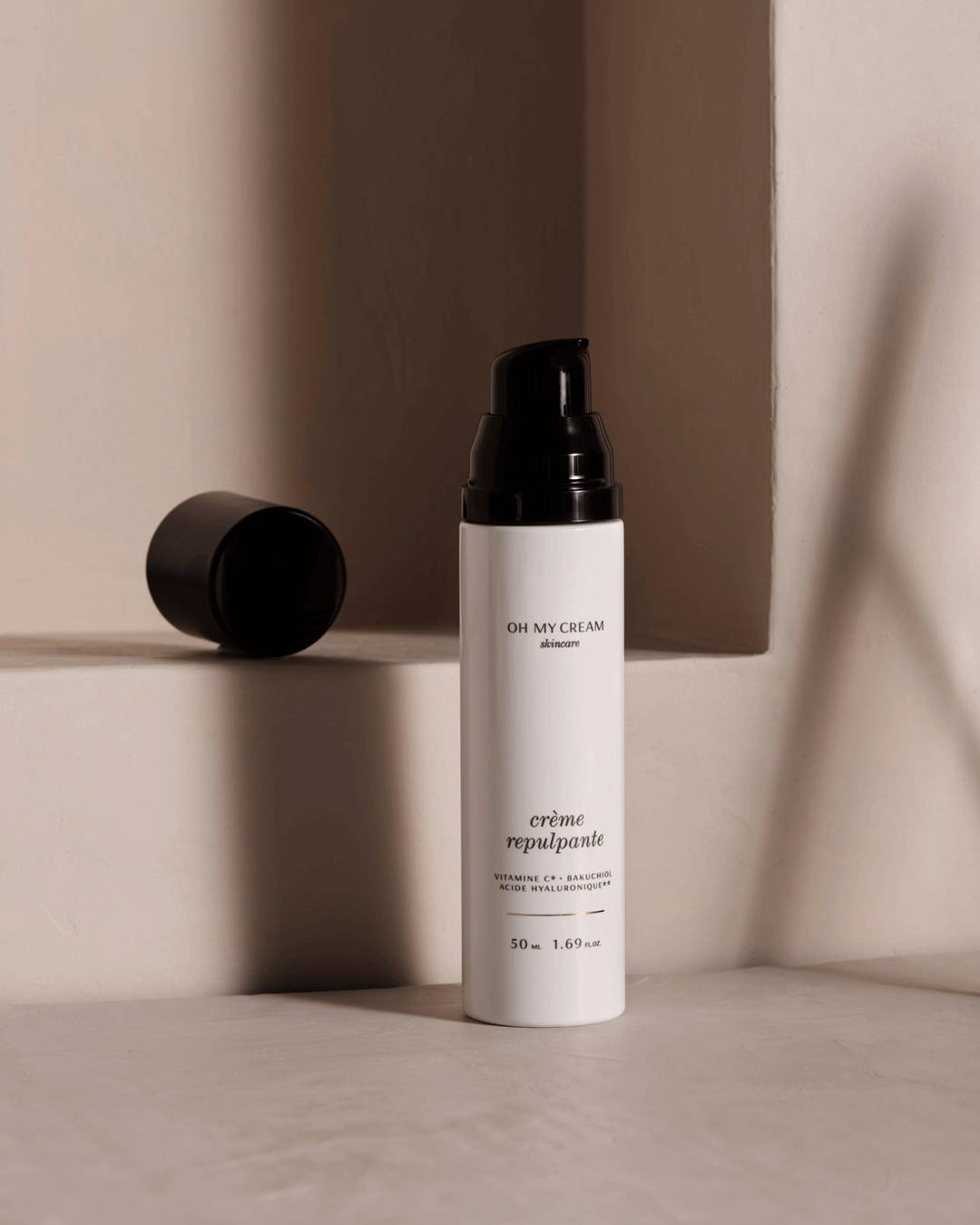 How to choose your anti-wrinkle cream?
Comme pour chaque produit de beauté, le premier constat sur lequel il faut partir lorsque l'on choisit une crème anti rides est le suivant: votre peau est unique ! A ce titre, ce qui a fonctionné pour une personne ne sera pas forcément le soin le plus adapté pour vous. En fonction de votre type de peau et de votre préoccupation principale, voici ce que nous vous recommandons :
... What if I want to keep my current cream?
Pas de problème ! Dans ce cas l'utilisation d'un sérum en cure additionné à votre crème hydratante fera toute la différence. Le top du top à mixer avec n'importe quel hydratant ? Le Booster Vitamine C Stabilisée Éclaircissant Pai Skincare : un sérum coup d'éclat hautement concentré en vitamine C  pour prévenir du vieillissement prématuré et raffermir. Et en plus de retendre les tissus, il illumine instantanément la peau : un résultat hyper encourageant qui poussera les plus récalcitrantes aux sérums à l'utiliser chaque jour…
Our selection against wrinkles