My anti-aging and firming routine
My skin right now:
Everything happens at the cellular level where the production of collagen, elastin and hyaluronic acid is decreasing: yet, it is the trio of shock that makes the skin denser, the oval drawn and the skin visibly more plump and firm. Genetics, hormonal changes, pollution and stress (among others) also influence the aging of our skin. The good news is thatwe can slow down all these aspects by combining the right products with the right habits!
To get started: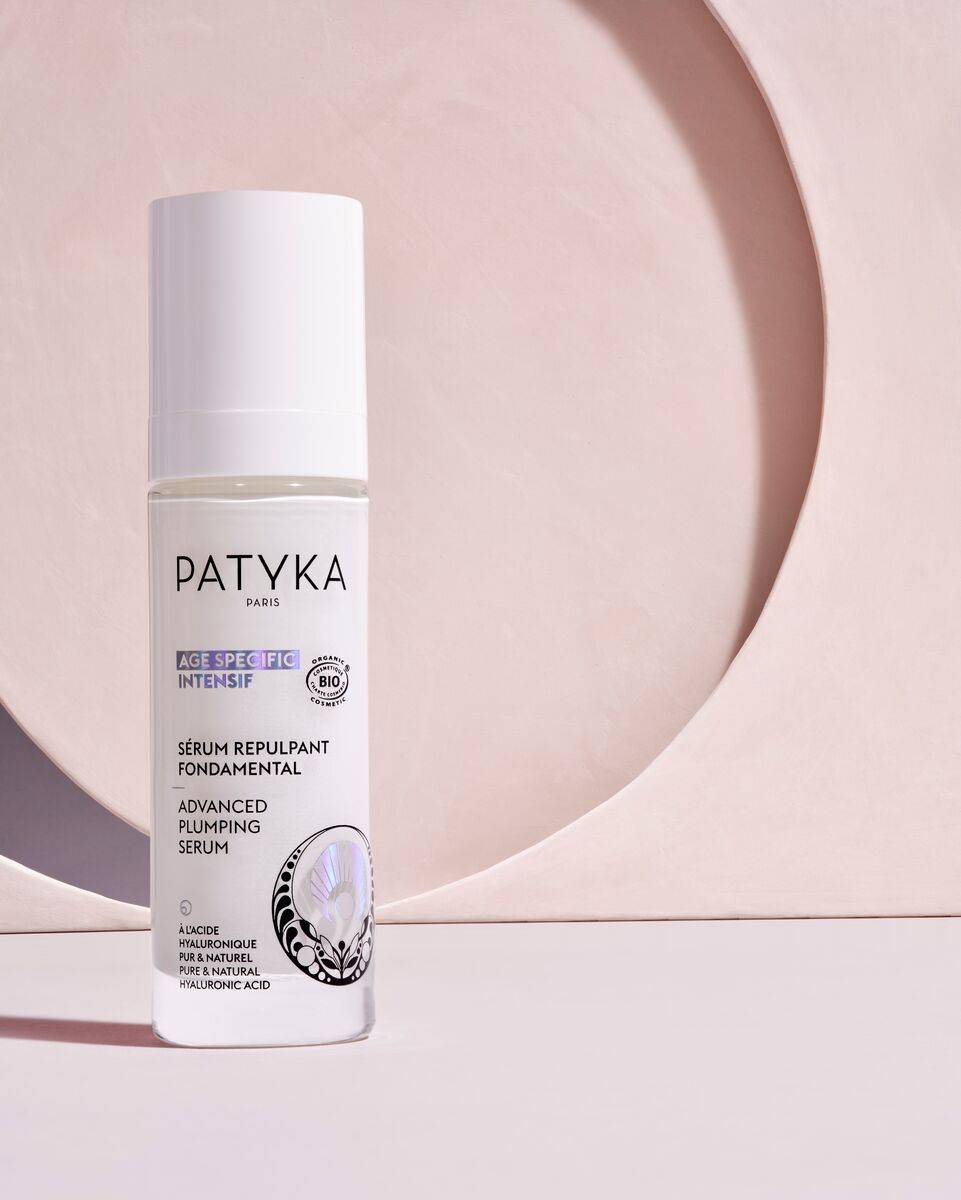 In the morning, we start with theCleansing Emulsion Oh My Cream Skincarea gentle cleanser that soothes the skin.
Then we apply the Eye Youth Cream Patykaan eye contour cream that smoothes wrinkles and fine lines around the eyes while reviving the radiance of the eyes.
We continue with the Fundamental Plumping Serum Patyka with an "instant lift" effect to smooth, firm and plump the skin.
If you are just starting your anti-aging routine, you should choose the Plumping Cream Oh My Cream Skincare to moisturize, firm and boost the skin's radiance while reducing the appearance of wrinkles.
But if you're looking for a more in-depth action on established wrinkles, opt for the iconic anti-aging cream The Cream Augustinus Bader. Featuring the precious TFC8® complexcomplex, it stimulates the skin's natural regeneration process and acts on all manifestations of cutaneous aging.
At night: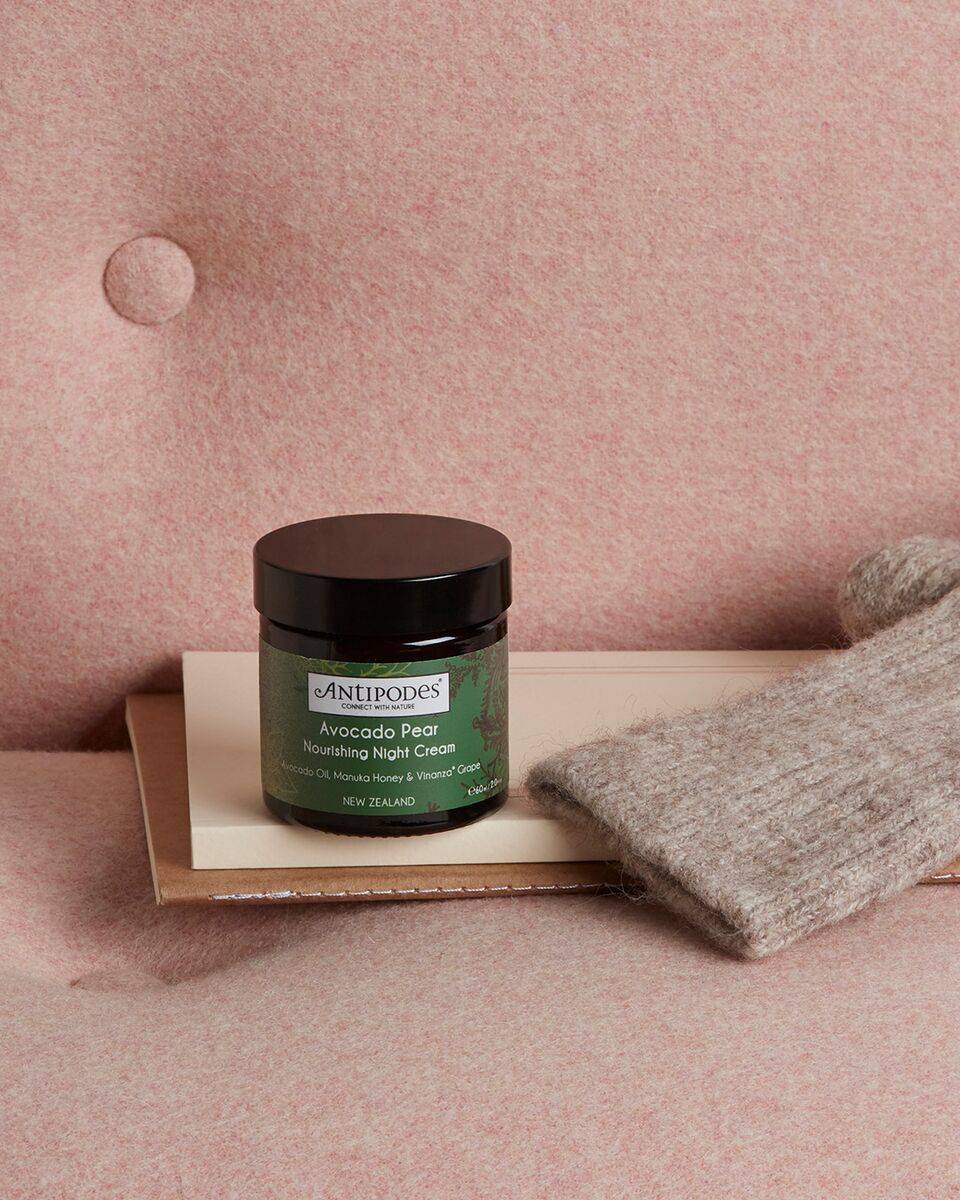 For its double cleansing ritual, we start with theCleansing Oil Oh My Cream Skincare to dissolve face and eye makeup, traces of pollution and excess sebum, before moving on to theCleansing Emulsion Oh My Cream Skincarea rich, creamy, soothing and detoxifying milk that restores the skin's comfort and suppleness.
And as for your morning routine, moisturize your eye area with the Eye Youth Cream Patyka before applying the Fundamental Plumping Serum Patyka to smooth and plump the face.
We finish with 3 to 5 drops of the'Plumping Oil Oh My Cream Skincarefor a plumped up skin and smoothed features in the morning, or with the Avocado Pear Night Cream Antipodeswith its rich texture, which regenerates, nourishes and moisturizes intensely.
1 to 2 times a week:
Once or twice a week, you can opt for a deeper cleansing through exfoliation. For this, the Daily Microfoliant Dermalogica is ideal. Its powder transforms into foam on contact with water, allowing for gentle exfoliation.
To comfort the skin after exfoliation, we apply the Age Specific Lift Pro Collagen Mask Patyka. A night mask with a "retinol-like" effect, which boosts collagen production to firm, restore skin elasticity and fill in wrinkles, while providing a radiance boost.
To go further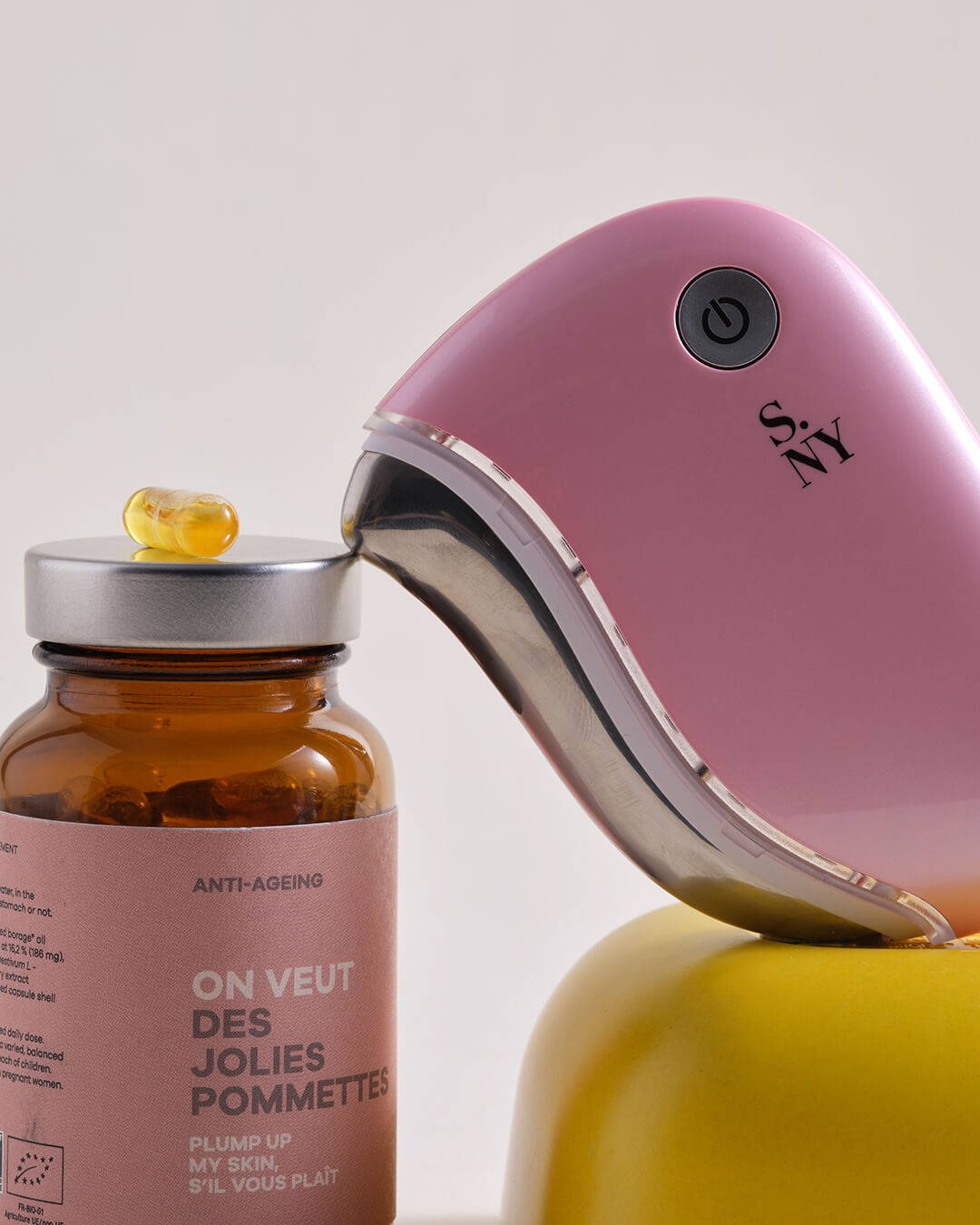 To go further and increase the effects of the products tenfold, you can also use the food supplement and beauty tool duo:
Capsules combining borage oil with the plant active Lipowheat™ to deeply moisturize and increase the skin's collagen density.
A new generation gua sha combining vibrations, heat and LED for a plumped up, luminous and relaxed skin.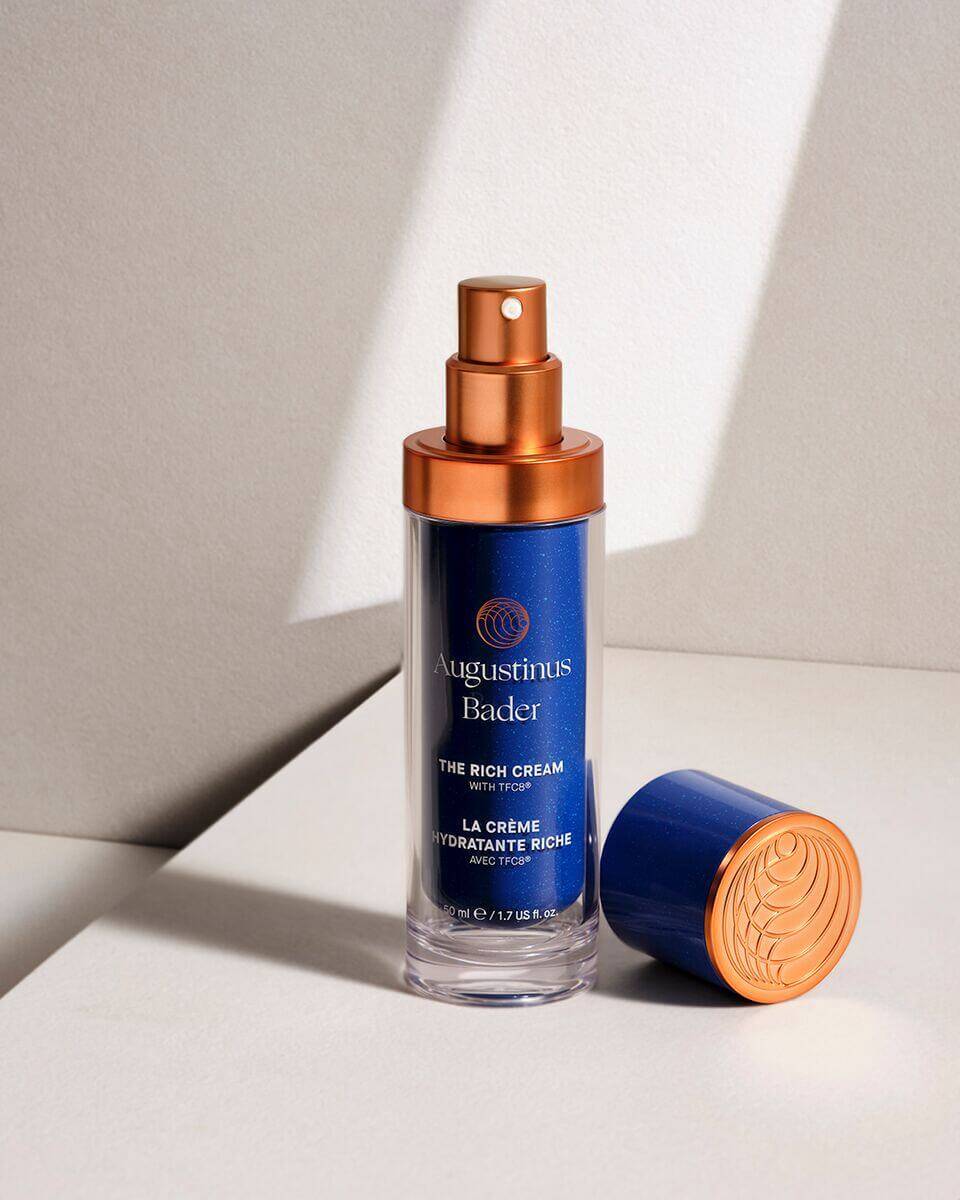 The must-have skincare product: "I've been using it for the past two years, morning and night! I'm a total fan of its rich yet quickly absorbed texture, and it leaves a crazy glow on the skin!"
Do you still have questions about a product or would you like to go further in your beauty routine? Our experts are here to help you, by email at consultation@ohmycream.com. You can also visit our store to benefit from the expert advice of our beauty coaches. 
Fine Lines & Wrinkles: the perfect anti-ageing routine
Over time, certain aspects of our skin change, and this anti-aging process can be accentuated by external aggressions (pollution, sun) and our lifestyle (stress, diet, smoking). Indeed, our skin tells a story, our history, and everything it has recorded "in memory" comes to the surface over the years and can be read on our features. At the heart of the skin, collagen and elastin fibers dissociate and become less numerous, cell renewal slows down, leading to a loss of elasticity. The epidermis becomes less smooth and less dense. The composition of the hydrolipidic film changes: the skin becomes drier, less well nourished and hydrated. This guide will give you all the beauty advice you need to have a beautiful skin and preserve its firmness and tone.
What causes wrinkles?
We aren't all created equal when it comes to skin ageing. A number of factors come into play, including: 
Our genetics. But, rest assured, only 20% of the signs of signs of aging are linked to your genetic heritage... Hence the importance of taking good care of your skin to slow down the appearance of wrinkles and fine linesThis is why it is so important to take good care of your skin to slow down the appearance of wrinkles and fine lines as much as possible, and to prevent skin slackening.
Environmental factors to which the skin is subjected: free radicals, excessive exposure to the sun, stress, pollution are all elements that strain the skin cells and activate the aging of the skin.
Bad habits such as smoking, lack of sleep or sugar abuse also play a role in the loss of elasticity and tone. A balanced diet and a healthy lifestyle are the best allies for maintaining skin health.
Faced with all these factors, the skin begins to show its first signs of weakness, often around the age of 30, when the production of collagen, elastin and hyaluronic acid slows down. From the age of 40, these changes become more pronounced and it is at this time that the first expression lines appear. 
At Oh My Cream, we do not advocateanti-aging oranti-wrinkle at all costs, quite the contrary. We know that skin aging is a natural process and our idea is rather to accompany the skin with specific care that will reveal all its beauty and radiance, on a daily basis.
The different types of wrinkles on the face
The first signs of aging appear in the eyes: dark circles and bags under the eyes are the main signs of fatigue. Then, other changes take place in the dermis and epidermis: small dehydration lines and the first expression lines dehydration lines and the first expression lines appear. point their nose. Among them, the most frequent are the frown lines (between the eyebrows), forehead wrinkles and eye contour lines. The lip contour is also a particularly sensitive area, as the skin there is also particularly thin. In order to support the skin, additional targeted care such as a firming or smoothing "anti-aging" serum, a good eye cream or a well-nourished lip care will be a great asset for the skin.
Which anti-aging cream at 30?
We think prevention with a protective day care that is anti-aggression and full of anti-oxidants. And above all, don't forget that intensely moisturizing the skin is already an anti-aging gesture.
Which anti-aging cream at 40?
We add active ingredients that specifically act on the skin's tone and elasticity, such as peptides, vitamins, etc. We also add a protection factor to our day cream or makeup to prevent the appearance of spots. 
Which anti-wrinkle cream should I use at 50?
We offer ourselves a very global care acting at the same time on the hydration, the wrinkles, the spots and the firmness. A well-repaired cream like Super Rich Repair Dermalogica.
Our tips to minimise wrinkles
To maximize the results, I add to my routine some specific specific anti-aging gestures well-chosen gestures to my routine. Eye contour care, radiance serum, firming cream... I choose among these adapted and targeted treatments to offer myself the most complete anti-aging the most complete anti-aging routine.
DOs for an effective anti-aging routine
- Adopt an SPF protection factor all year round: the sun remains the primary factor in skin aging and is also the major cause of pigmentation spots...
- Use makeup as a "radiance booster" tool. Choose a foundation with adjustable coverage like Ilia Serum Foundation to even out and blur small flaws, while maintaining a natural result.
- Book a deep-tissue treatment in a salon at least once a month. To boost your home treatments and for an even more profound action on wrinkles, firmness or spots, this is a must. Ask our boutiques for more information!
DON'Ts that don't help against skin aging
- Forget about the neck and chest areas: it would be a shame to fuss over your face and not extend treatments to these areas which are often forgotten and yet just as visible!
- We don't necessarily know it, but sugar abuse also has a direct impact on mature skin: it binds to elastin fibers and breaks them down, leading to an irreparable lack of firmness.
- Thinking that wrinkled skin is not pretty: mature skin that is well cared for is always very bright and wrinkles are also a sign of a happy and full life... 
Need to take stock of the situation to choose an anti-aging product or to better understand your skin? Make your skin diagnosis now. And don't forget that a visit to one of our boutiques or an e-mail to consultation@ohmycream.com will allow you to answer all your questions about skin and to discover other beauty tips.