shopping guides
Ma routine anti-âge et fermeté
Trouver la routine beauté parfaite pour sa peau peut s'avérer être un vrai casse-tête, en particulier lorsqu'on ne sait pas par où commencer... Si ces guides sont là pour vous éclairer pour trouver les bons produits selon vos problématiques, nos expertes beauté ne sont qu'à un clic pour vous aider à trouver la routine personnalisée adaptée aux besoins de votre peau.
My skin right now:
It all happens at the cellular level where the production of collagen, elastin and hyaluronic acid is down: these are the three elements that make the skin denser, the oval more defined and the skin visibly firmer and more plump. Genetics, hormonal changes, pollution and stress (among others) also influence the aging of our skin. The good news is that we can slow down all these aspects by combining the right products with the right habits!
Ma routine anti-âge et fermeté idéale
Pour démarrer :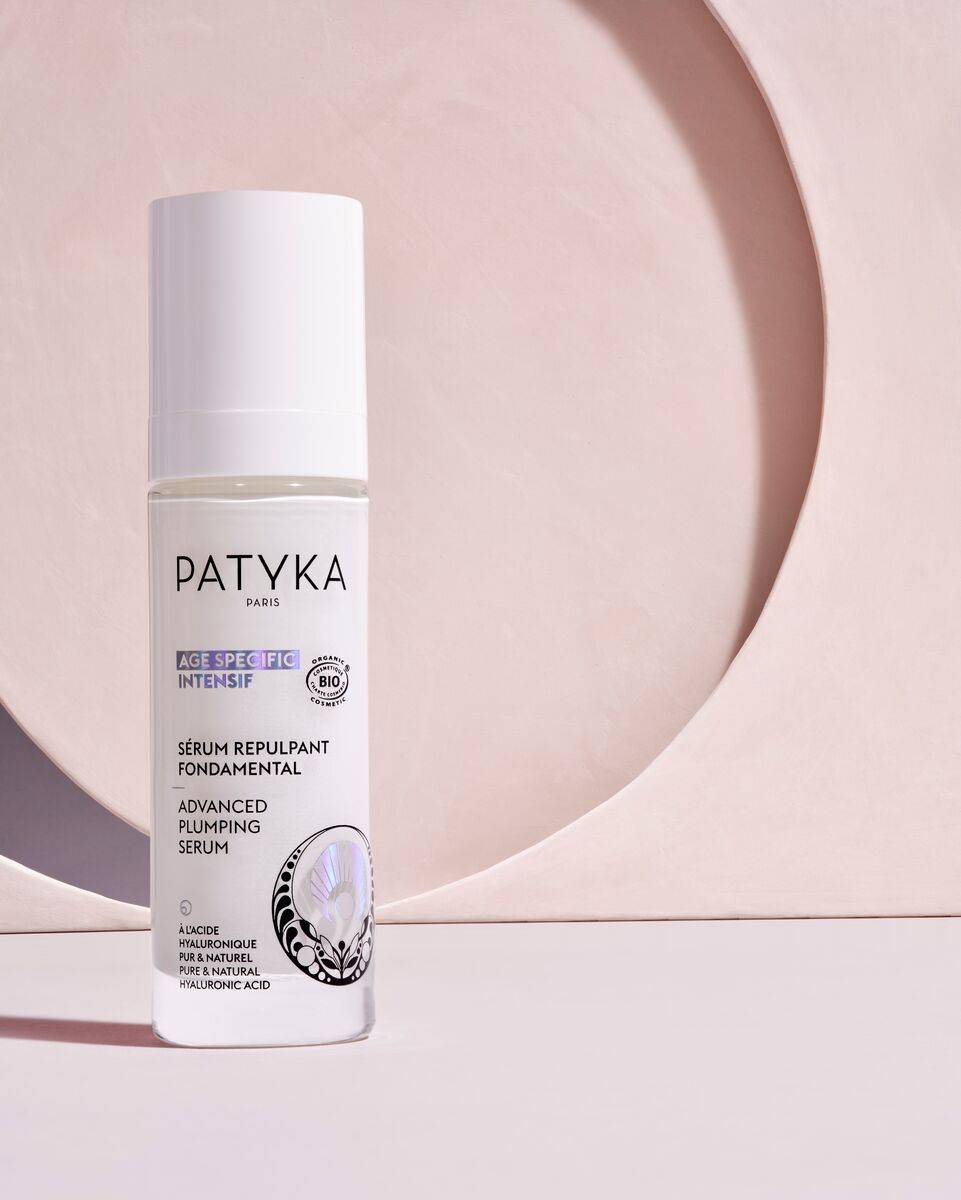 Morning:
Le matin, on commence par l'Emulsion Nettoyante Oh My Cream Skincare, un nettoyant tout doux qui apaise la peau. 
Ensuite on applique la Crème Jeunesse du Regard Patyka, une crème contour des yeux qui lisse les rides et ridules du contour de l'œil tout en ravivant l'éclat du regard. 
On poursuit par le Sérum Repulpant Fondamental Patyka à l'effet "lift instantané" pour lisser, raffermir et repulper la peau.
Si on débute sa routine anti-âge, on optera pour la Crème Repulpante Oh My Cream Skincare pour hydrater, raffermir et booster l'éclat de la peau tout en réduisant l'apparence des rides. 
Mais si on souhaite une action plus poussée sur les rides installées, on mise sur la crème anti-âge iconique The Cream Augustinus Bader. Dotée du précieux complexe TFC8©, elle stimule le processus naturel de régénération de la peau et agit sur toutes les manifestations du vieillissement cutané.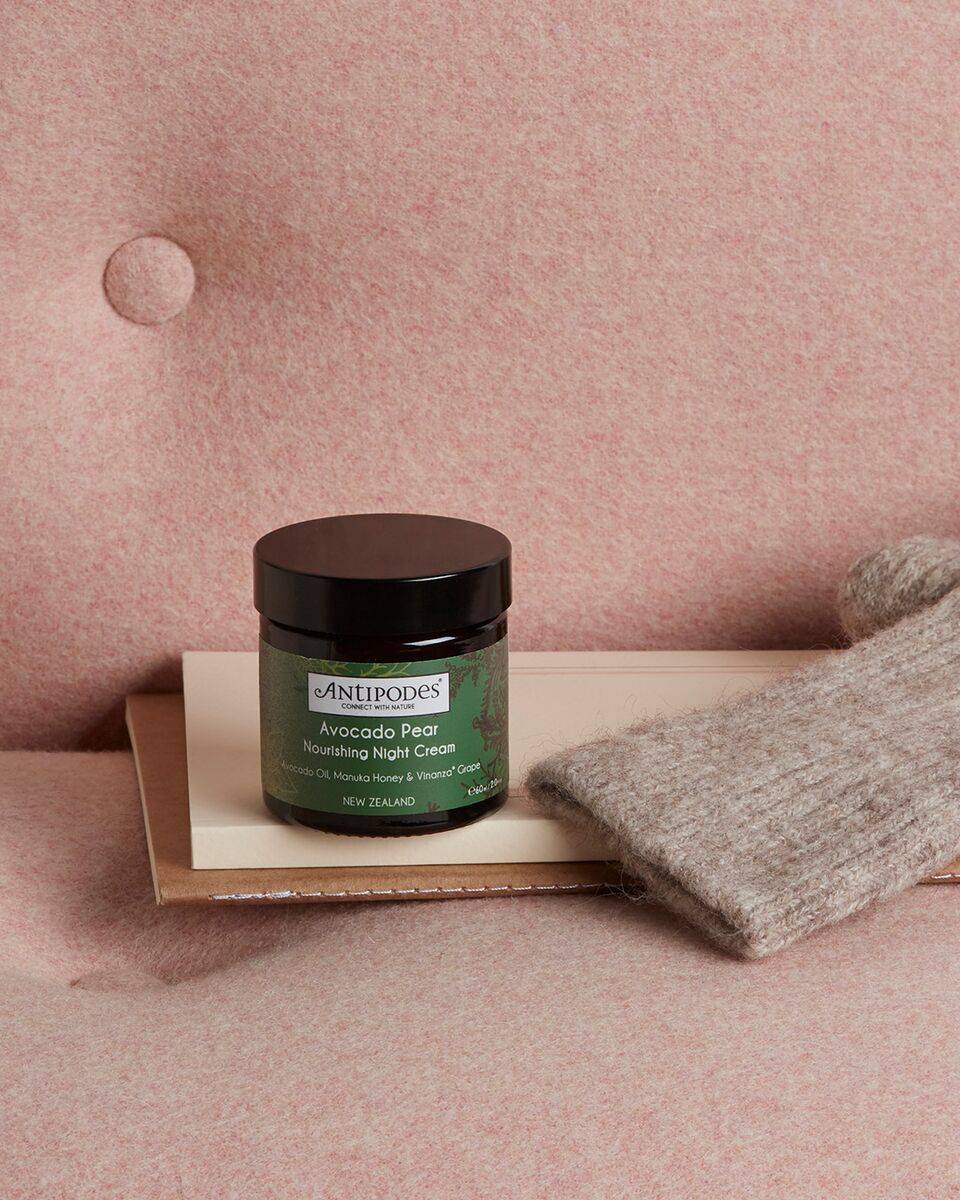 At night:
Pour son rituel de double nettoyage, on débute par l'Huile Démaquillante Oh My Cream Skincare pour dissoudre le maquillage du visage et des yeux, les traces de pollution et l'excès de sébum, avant de passer à l'Émulsion Nettoyante Oh My Cream Skincare, un lait riche et onctueux, apaisant et détoxifiant, qui restaure le confort et la souplesse de la peau.
1 à 2 fois dans la semaine :
On peut opter, une à deux fois par semaine, pour un nettoyage plus en profondeur grâce à l'exfoliation. Pour cela, le Daily Microfoliant Dermalogica est idéal. Sa poudre se transforme en mousse au contact de l'eau, permettant une exfoliation douce.
Pour réconforter la peau après l'exfoliation, on applique le Age Specific Masque Lift Pro Collagène Patyka. Un masque de nuit à l'effet "retinol-like", qui relance la production de collagène pour raffermir, restaurer l'élasticité de la peau et combler les rides, tout en offrant une action coup d'éclat. 
To go further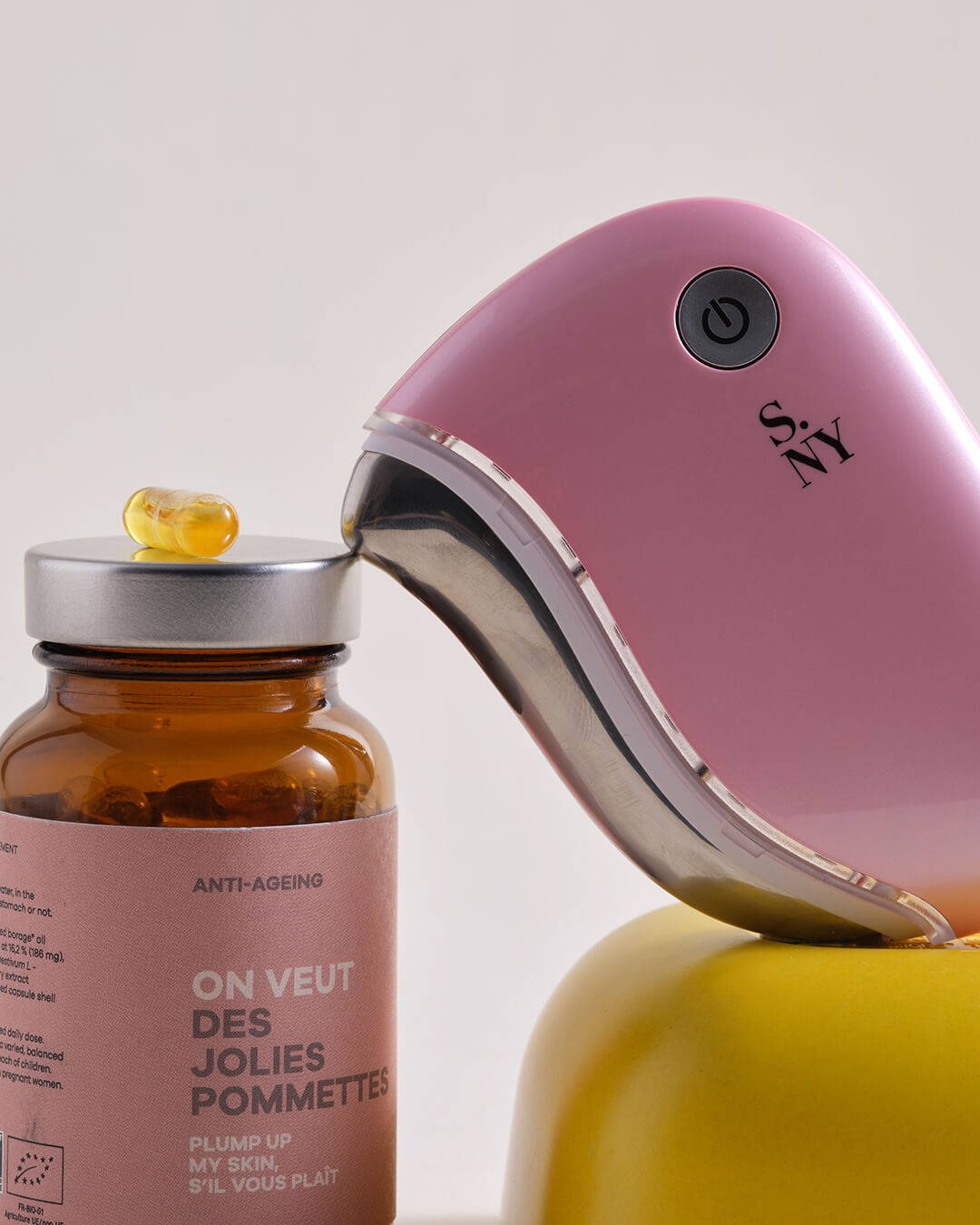 To go further and increase the effects of the products tenfold, you can also use the food supplement and beauty tool duo:
Capsules combining borage oil with the plant active Lipowheat™ to deeply moisturize and increase the skin's collagen density.
A new generation gua sha combining vibrations, heat and LED for a plumped up, luminous and relaxed skin.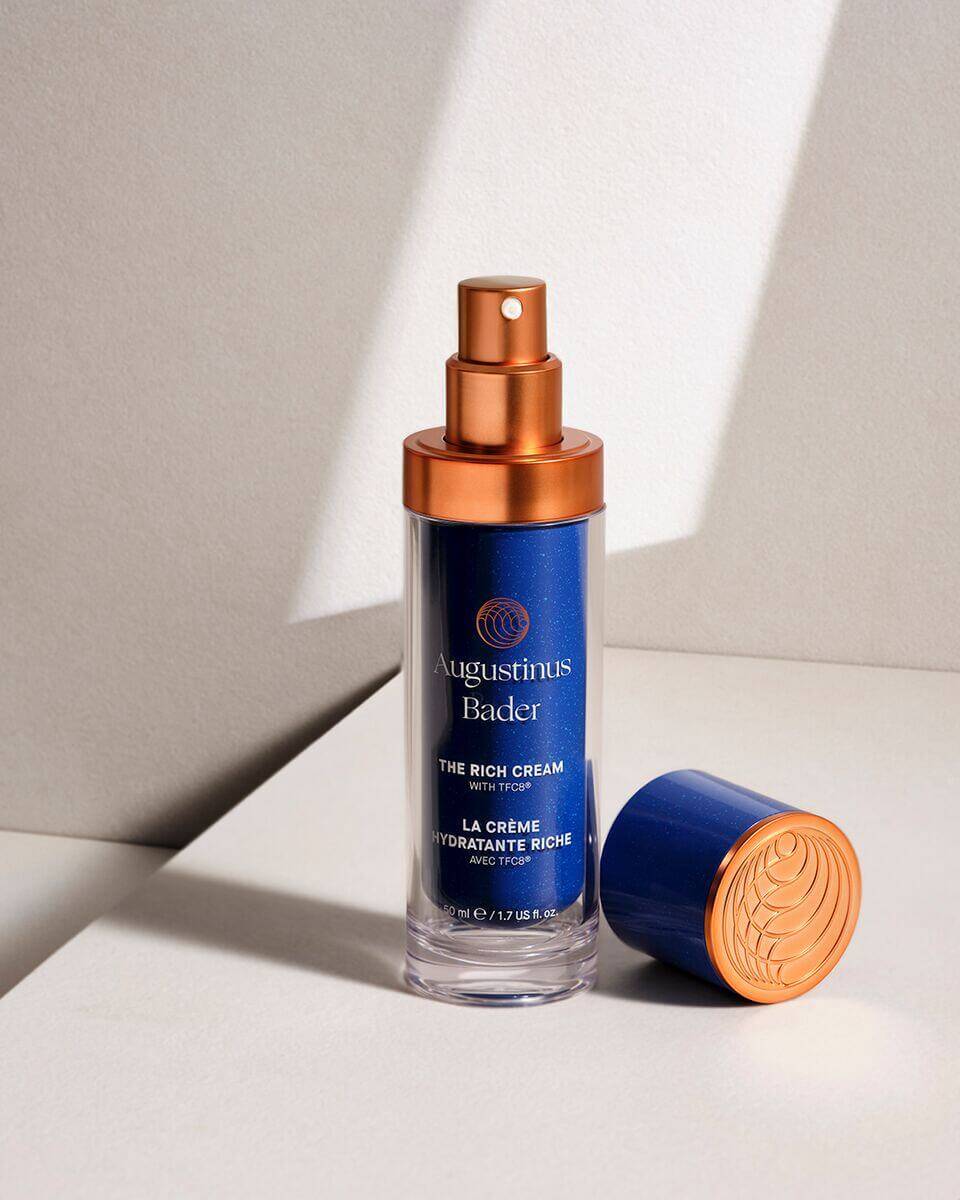 « Je ne mets qu'elle depuis 2 ans matin et soir ! Je suis complètement fan de sa texture riche mais qui pénètre vite, et qui laisse un glow fou sur la peau ! »
à propos de The Rich Cream
Vous avez encore des questions sur un produit ou souhaitez aller plus loin dans votre routine beauté ? Nos experts sont là pour vous aider, par mail à l'adresse consultation@ohmycream.com. Vous pouvez également vous rendre en boutique pour bénéficier des conseils experts de nos coachs beauté. 
Fine Lines & Wrinkles: the perfect anti-ageing routine
Au fil du temps, certains aspects de notre épiderme se modifient, et ce processus anti-âge peut être accentué par les agressions extérieures (pollution, soleil) et notre mode de vie (stress, alimentation, tabac). En effet, notre peau raconte une histoire, notre histoire, et tout ce qu'elle a enregistré "en mémoire" remonte à la surface au fil des années et peut se lire sur nos traits. Au cœur de la peau, ce sont les fibres de collagène et d'élastine qui se dissocient et qui sont moins nombreuses, le renouvellement cellulaire s'effectue au ralenti, induisant une perte d'élasticité. L'épiderme devient moins lisse et moins dense. La composition du film hydrolipidique se modifie : la peau devient plus sèche, moins bien nourrie et hydratée. Ce guide vous donnera tous les conseils beauté pour avoir une belle peau et préserver au mieux sa fermeté et sa tonicité.
What causes wrinkles?
We aren't all created equal when it comes to skin ageing. A number of factors come into play, including: 
Notre génétique. Mais, rassurez-vous, seulement 20 % des signes de l'âge sont liés à votre patrimoine génétique… D'où l'importance de bien prendre soin de sa peau pour ralentir au maximum l'apparition des rides et des ridules, et prévenir le relâchement cutané.
Des facteurs environnementaux auxquels la peau est soumise : les radicaux libres, des expositions au soleil en excès, le stress, la pollution sont autant d'éléments qui essoufflent les cellules cutanées et activent le vieillissement de la peau.
De mauvaises habitudes comme la cigarette, le manque de sommeil ou l'abus de sucre, jouent aussi sur la perte d'élasticité et de tonicité. Une alimentation équilibrée et une bonne hygiène de vie sont les meilleurs alliés pour entretenir la santé de la peau.
Confrontée à tous ces facteurs, la peau commence à montrer ses premiers signes de faiblesse souvent vers 30 ans, période où la production de collagène, d'élastine et d'acide hyaluronique se ralentit. À partir de 40 ans, ces changements s'accentuent et c'est à ce moment que l'on voit apparaître les premières rides d'expression. 
Chez Oh My Cream, nous ne prônons pas l'anti-âge ou l'anti-rides à tout prix, bien au contraire. Nous savons que le vieillissement cutané est un processus naturel et notre idée est plutôt d'accompagner la peau avec des soins spécifiques qui révéleront toute sa beauté et son éclat, au quotidien.
The different types of wrinkles on the face
Les premiers signes de l'âge apparaissent en premier lieu sur le regard : les cernes et les poches sous les yeux sont les marqueurs principaux de la fatigue. Ensuite, d'autres changements ont lieu au niveau du derme et de l'épiderme : de petites ridules de déshydratation et les premières rides d'expression pointent leur nez. Parmi elles, les plus fréquentes sont la ride du lion (qui se situe entre les sourcils), les rides du front et les rides du contour des yeux. Le contour des lèvres est aussi une zone particulièrement sensible, car la peau y est aussi particulièrement fine. Pour soutenir la peau, des soins complémentaires ciblés comme un sérum "anti-âge" raffermissant ou lissant, une bonne crème contour des yeux ou un soin des lèvres bien nutritif seront de super atouts pour la peau.
Quelle crème anti-âge à 30 ans ?
We think prevention with a protective day care that is anti-aggression and full of anti-oxidants. And above all, don't forget that intensely moisturizing the skin is already an anti-aging gesture.
Quelle crème anti-âge à 40 ans ?
We add active ingredients that specifically act on the skin's tone and elasticity, such as peptides, vitamins, etc. We also add a protection factor to our day cream or makeup to prevent the appearance of spots. 
Which anti-wrinkle cream should I use at 50?
On s'offre un soin très global agissant à la fois sur l'hydratation, les rides, les taches et la fermeté. Une crème bien réparatrice comme la Super Rich Repair Dermalogica.
Our tips to minimise wrinkles
Pour maximiser les résultats, j'additionne à ma routine quelques gestes spécifiques anti-âge bien choisis. Soin contour des yeux, sérum coup d'éclat, crème raffermissante… Je pioche parmi ces soins adaptés et ciblés pour m'offrir la routine anti-âge la plus complète.
DOs for an effective anti-aging routine
- Adopt an SPF protection factor all year round: the sun remains the primary factor in skin aging and is also the major cause of pigmentation spots...
- Utiliser le maquillage comme un outil "booster d'éclat". Choisissez un fond de teint à la couvrance modulable comme le Fond de Teint Sérum Ilia pour unifier et flouter les petits défauts, tout en gardant un résultat naturel.
- Booker un soin profond en cabine au moins une fois par mois. Pour booster les soins effectués à la maison et pour une action encore plus profonde sur les rides, la fermeté ou encore les taches, c'est le must. Renseignez-vous auprès de nos boutiques !
DON'Ts that don't help against skin aging
- Forget about the neck and chest areas: it would be a shame to fuss over your face and not extend treatments to these areas which are often forgotten and yet just as visible!
- We don't necessarily know it, but sugar abuse also has a direct impact on mature skin: it binds to elastin fibers and breaks them down, leading to an irreparable lack of firmness.
- Thinking that wrinkled skin is not pretty: mature skin that is well cared for is always very bright and wrinkles are also a sign of a happy and full life... 
Besoin de faire le point pour choisir son anti-âge ou mieux connaître sa peau? Réalisez dès maintenant votre diagnostic de peau. Et n'oubliez pas qu'une visite dans l'une de nos boutiques ou un e-mail à l'adresse consultation@ohmycream.com vous permettront de répondre à toutes vos questions sur la peau et de découvrir d'autres astuces beauté.