Beauty Files
Plump skin without wrinkles: the 6 products that make a difference
Youthful mission at 360°degrees in this beauty file where we shed light on the loss of firmness and theanti-wrinkle in general... Discover the 6 most recommended products online and in our stores to act on these two beauty issues!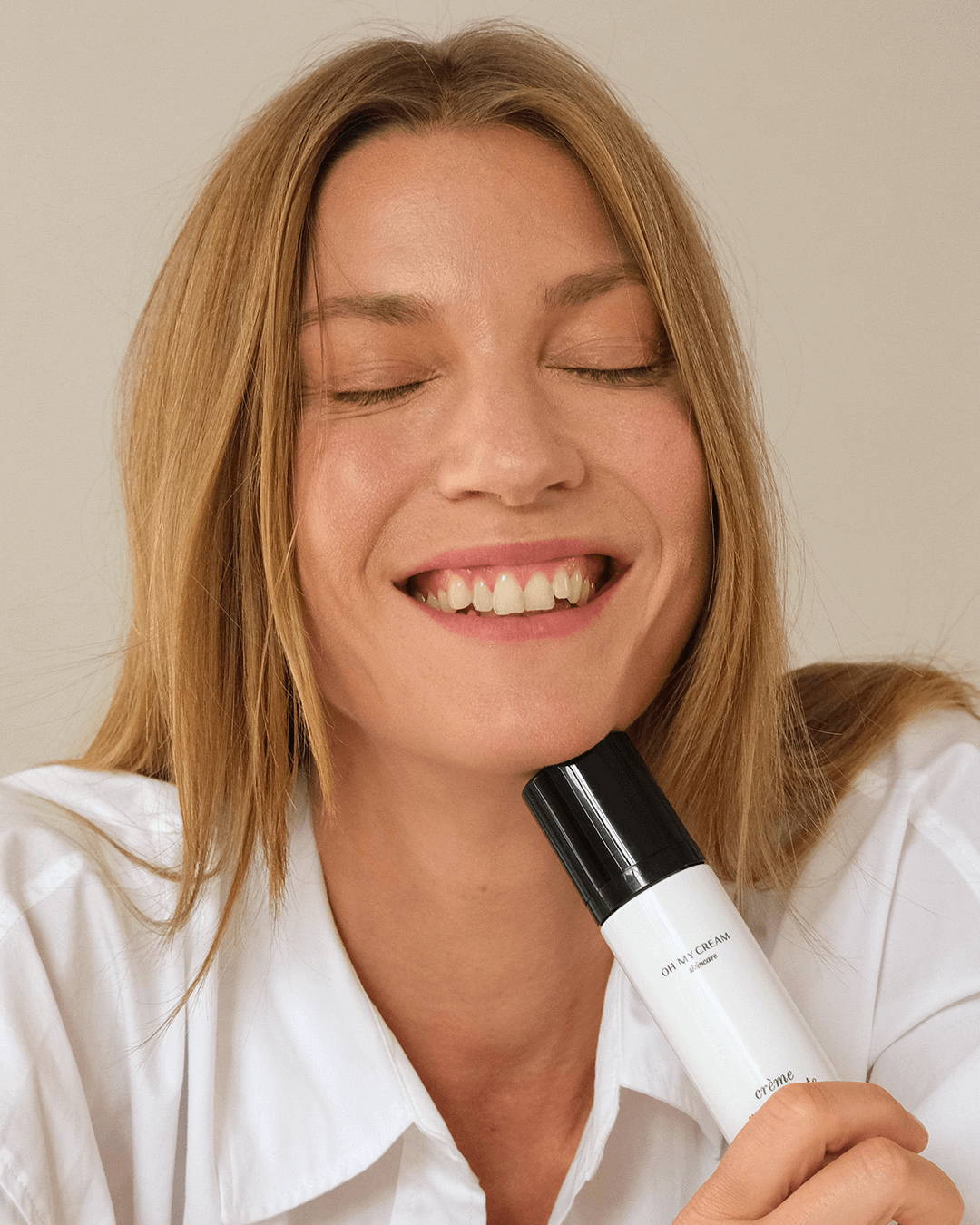 What causes loss of firmness?
To understand sagging skin, let's zoom in on the dermis: located just below the epidermis (the surface layer of our skin), the dermis houses the famous collagen and elastin fibers. These fibers provide support to the skin, acting a bit like armatures. The problem is that as the skin ages, their production decreases and the fibers become less resistant... This leads to a sagging of the skin: the oval of the face appears less clear and the skin less dense.
To understand how to avoid wrinklesIt's important to know how wrinkles form, so that you can take the best possible action. Wrinkles are also the result of fiber loss, because here again, everything happens in the dermis: they are in fact deep breaks located in this famous tissue, just below the epidermis. And as the skin produces fewer fibers over time, wrinkles become more pronounced, accentuated by our facial expressions and our lifestyle (stress, fatigue, pollution...). So you see: when we treat firmness, we also treat our wrinkles, and vice-versa!
The best firmness-boosting products to combat sagging
The best way to give your skin a lift? Include one or more anti-aging depending on the area concerned! Some will be concerned about their eyes (sagging can cause small bags under the eyes, for example), while others will prefer to focus on the face contour as a whole.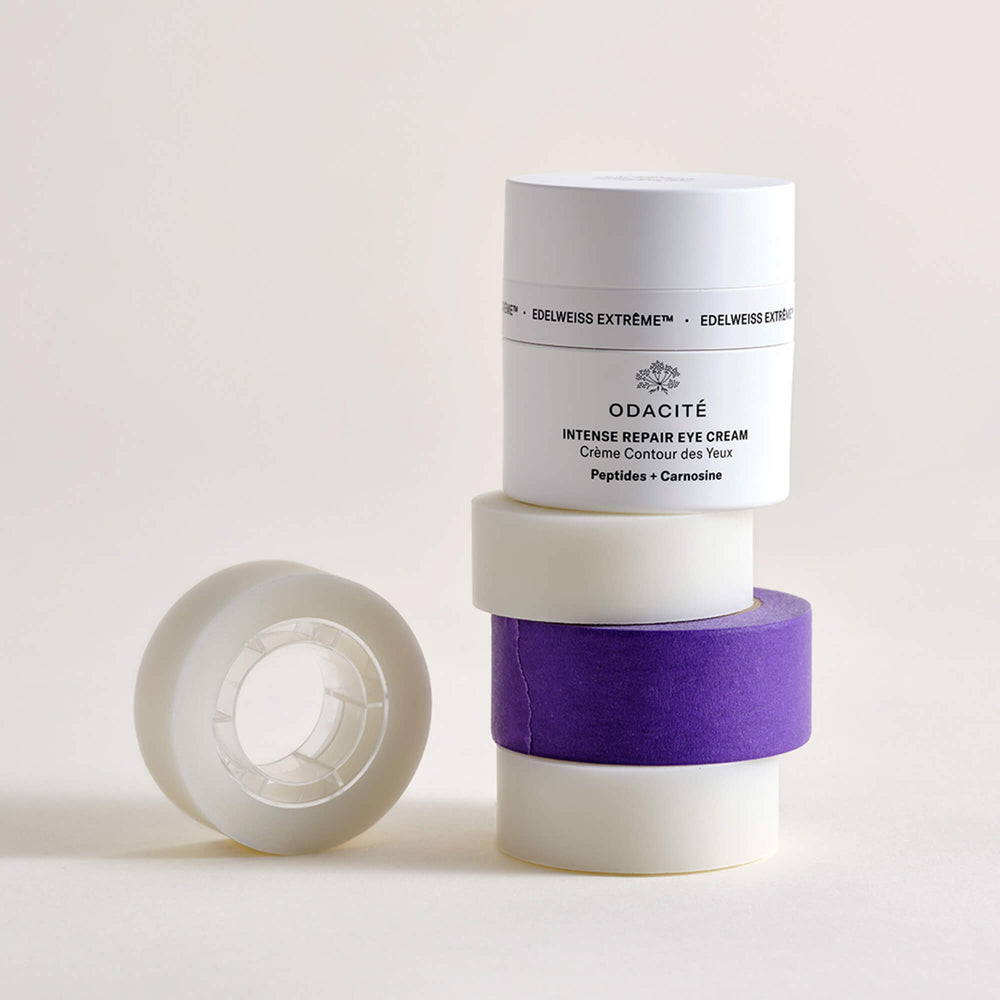 La crème contour des yeux innovante pour un regard lifté
Obsédée par le contour de l'œil ? Le Edelweiss Eye Cream Contour des Yeux Apaisant Anti-âge Odacité est formulé avec un complexe exclusif à la double action, apaisante et anti-âge. Ainsi,  il lisse les rides et ridules, lifte le contour de l'œil, apaise la peau et la protège des agressions extérieures. De plus, son peptide de pois stimule la formation de collagène, élastine et acide hyaluronique, pour une peau plus lisse et un contour de l'œil raffermi.
The tightening serum
Pour un effet tenseur instantané, les 62 (oui, vous avez bien lu !) actifs naturels et super-concentrés du Boosted Contouring Serum Sérum Lift & Fermeté Tata Harper en ont bluffé plus d'une : agissant en profondeur de la peau, ce sérum relance la production de collagène, répare les dommages causés par les agressions extérieures et raffermit pour redessiner les contours. Le must pour tonifier la peau et notamment retrouver une peau ferme sur les joues et le menton.
The cream to fight cutaneous ageing
Combler les rides pour un effet lissant, c'est déjà très bien. Stimuler le renouvellement des cellules et relancer la production de collagène et d'élastine afin d'atténuer les rides d'expression apparentes (comme la ride du lion) et prévenir l'apparition des nouvelles, c'est encore mieux ! La Renaissance 360 Crème de Jour Anti-Age Oskia permet aux peaux matures de retrouver plus de fermeté en redéfinissant l'ovale du visage et en lissant les rides grâce à ses extraits de graines de lupin. Son complexe Nanobright associé aux extraits de cresson assure une réduction des taches pigmentaires et répare la peau des éventuels dommages induits par les UV. Enfin, le vieillissement est ralenti grâce aux multivitamines encapsulées, pour un meilleur fonctionnement de la peau et une meilleure résistance face aux agressions extérieures. La peau est rebondie, les traits redéfinis et le teint gagne en luminosité.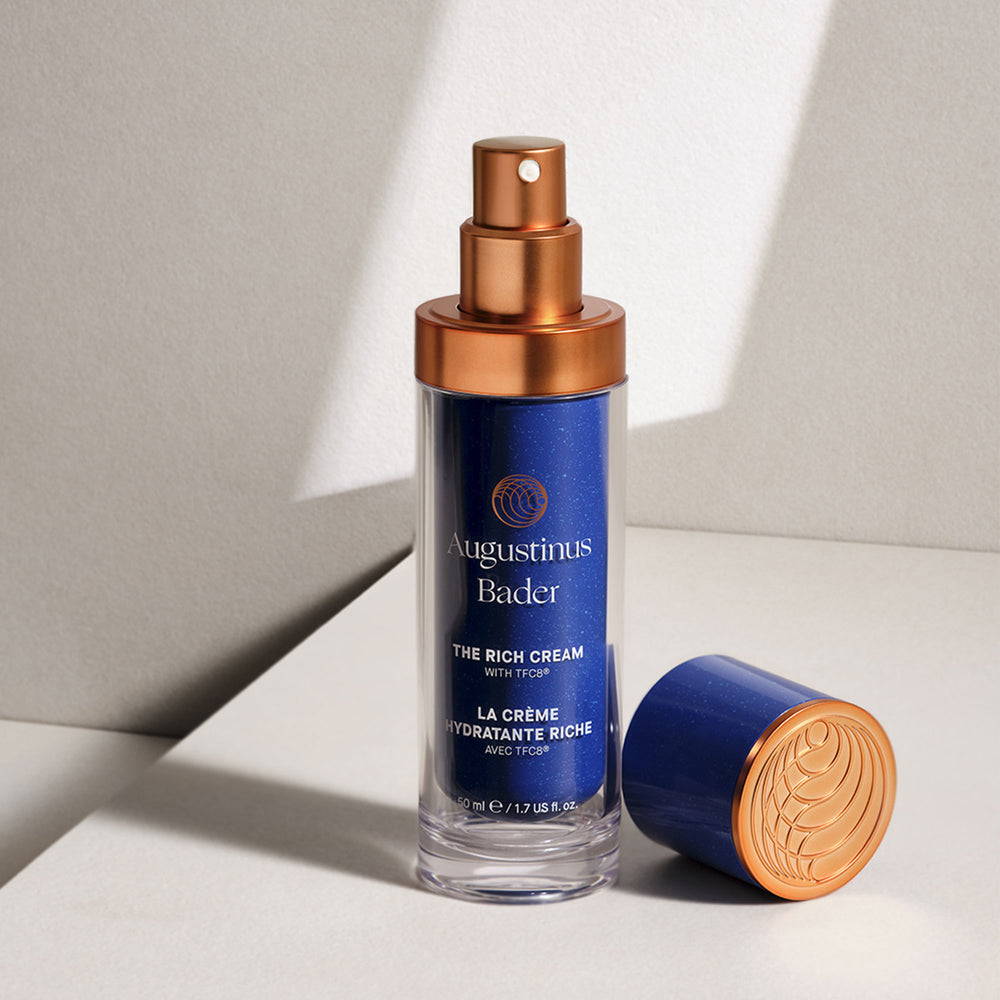 The cult anti-aging cream
Dotéé du Complexe breveté TFC8®, The Rich Cream Augustinus Bader est la crème anti-âge iconique à la texture ultra-nourrissante pour une peau repulpée, renforcée et éclatante. Avec son efficacité est cliniquement prouvée, elle aide à stimuler le processus naturel de régénération de la peau popur agir sur toutes les manifestations du vieillissement cutané. Ainsi, la peau retrouve souplesse et confort, elle est nourrie, hydratée et protégée contre les dommages et éclatante.
The cream to combat wrinkles around the eyes
On démarre sa routine avec la Feather Canyon Crème Contour des Yeux Pai Skincare, un soin destiné au contour de l'œil (et qui peut aussi s'appliquer autour des lèvres), pour estomper les signes de l'âge, revitaliser et lisser ces deux zones sujettes au vieillissement prématuré car très fragiles. Son huile d'argan combat les signes du vieillissement, l'extrait d'echium réduit les inflammations et l'églantier diminue les marques de fatigue. Le contour de l'œil retrouve confort et hydratation grâce aux huiles de noyau d'abricot, de chardon et de beurre de karité.  
Night cream to combat wrinkles and fine lines
La sélection rides & fermeté