Beauty posts
Anti-Pollution: the new beauty steps
It has been proven: dermatologists recognise that 80% of our skin aging is caused by the environment! This means that, in reality, age and genetics only count for the remaining 20%. Unless you go and live on an imaginary desert island, it is difficult to avoid the ozone and fine particles… but, fortunately, there are more and more anti-pollution cosmetic products out there, specifically targeting this new beauty concern.
The effects of pollution on the skin
If the skin is our protective barrier against external aggressions, its role as a shield can quickly be damaged by pollution: ozone oxidizes the skin's lipids and thus weakens its shield, while fine particles infiltrate our cells. Fine particles make certain receptors hypersensitive, even though they are necessary for proper cell renewal, but also to allow the skin to regulate its melanogenesis, in order toavoid any pigmentary stains. All these repeated daily attacks exhaust our defense system, which is forced to be constantly on the alert.

As a result , the skin becomes deficient in vitamins E and C (its main antioxidants), leading to premature skin aging and a much duller complexion. An oxidative cascade follows: our collagen degrades and deepens wrinkles, pores dilate... and sebum production goes into overdrive, increasing the risk of imperfections! In fact, it's common to see surface shine but deep-seated dehydration in urban skins, which complain of tightness. Finally, some skins can also suffer from sensitivities, redness and blemishes, as their hydrolipidic film is weakened.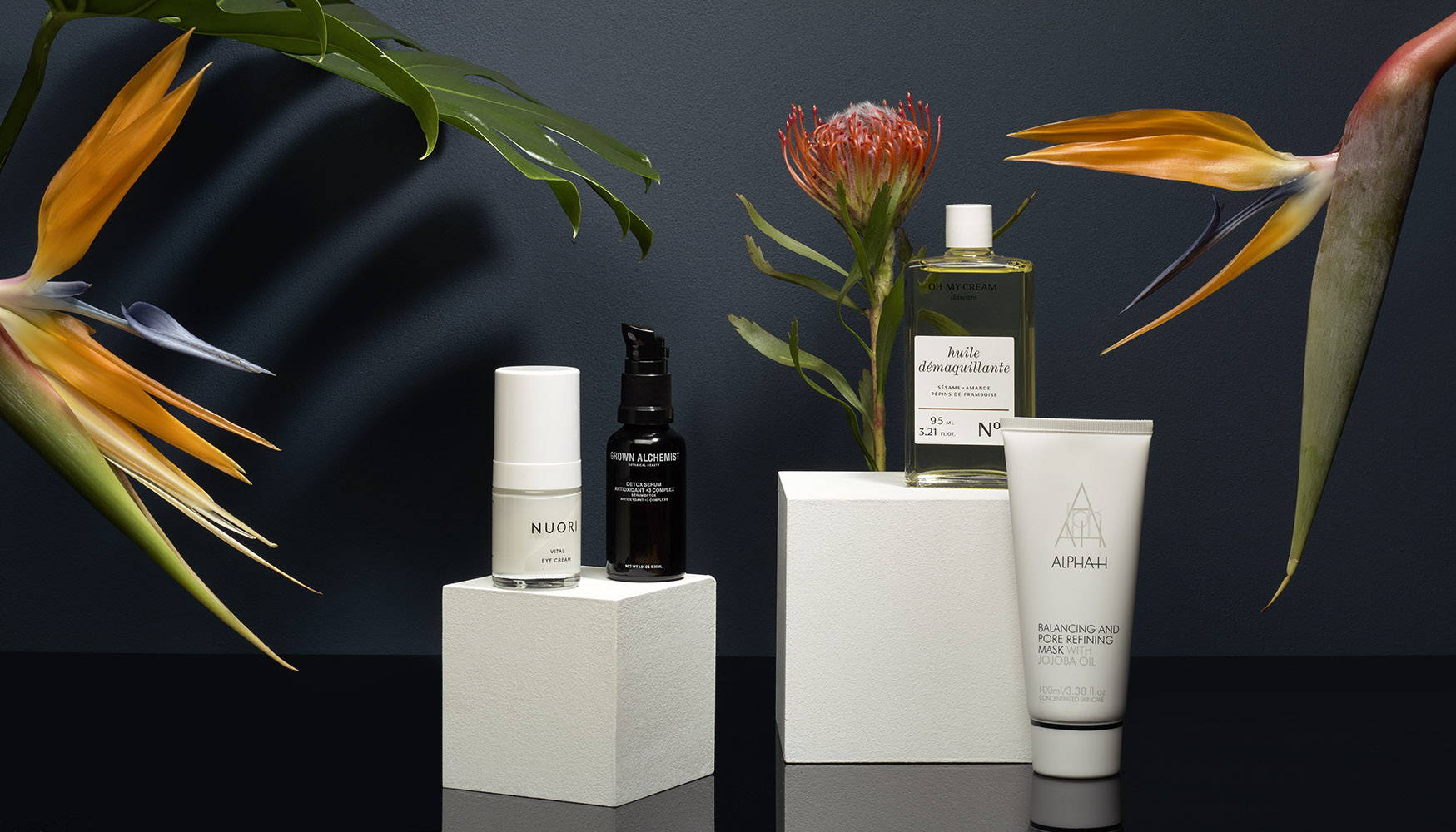 Anti-pollution tips to provide protection for your skin…

Purifying cleansing:
Rid your skin of all the impurities accumulated during the day with this duo: Cleansing Oil Oh My Cream Skincare + Purifying Cleanser Detox Tata Harper. Our Raspberry Seed-based cleansing oil acts like a magnet, removing even deep-seated grease, while fighting the damaging effects of pollution. Tata Harper Purifying Cleanser detoxifies, tightens pores and eliminates excess sebum and dead skin cells. A duo also recommended to counter blackheads... Bonus: a good cleansing is the best anti-aging gesture, since perfectly cleansed skin can fully regenerate itself!

The shield mist:
Spray on without moderation, even over make-up. Hydra-Defense Anti-Pollution Mist Patyka protects skin from oxidative stress with Goji Berries. It's also a must-have for moisturizing, smoothing and plumping thanks to Hyaluronic Acid... to help reverse skin aging while maintaining a radiant complexion!
The protective eye contour:
With plant-based Hyaluronic Acid (again) and a pinch of Aloe Vera in a light texture, the Vital Eye Cream Nuori moisturizes, soothes and, above all, protects against pollution, giving this fragile area the dose of vitamins E and C it deserves!
Insulating serum:
THE anti-pollution serum par excellence! Packed with natural active ingredients, the Detox Serum Antioxydant 3 Grown Alchemist, with its silky texture (suitable for all skin types), maintains skin hydration and detoxifies to help reverse premature ageing and maintain a healthy glow at all costs!
The cleansing mask:
Sensitive and irritated skin will love it... The Balancing & Pore Refining Mask Alpha H rebalances, eliminates deep-seated toxins and soothes for soft, even-toned skin.
Protective & anti-aging moisturizing cream: To strengthen our skin against the damaging effects of pollution, to fight against facial slackening and expression lines, the Nutri-Active Day Cream Oskia has it all! This light and creamy cream enriched with essential nutrients boosts tissue regeneration, maintains good elasticity and is ideal for normal to combination skin.
Incorporate these few well-chosen products into your routine to counteract the harmful effects of pollution! And for a 100% personalized routine, think about our skin diagnostic tool ;-)
On the inside as well…
The air we breathe at home or at work is 10 times more polluted: the fault of formaldehydes present in furniture, but also of tobacco if we smoke at home, of household or DIY products, of paints, and even of humidity. A little fresh air! We think of airing at least 10 minutes per day in each room to purify the air and drive out these undesirable.