Beauty posts
SOS Sensitive Skin
Skin that is tightReddened, flaky or itchy? Ouch, it seems that this one is in crisis! It doesn't matter what type of skin you have: whether it's dry, normal, combination or oilysensitivities can affect all skin types... And this, in a chronic or temporary way. It's time to set the record straight with a gentle, cocooning routine that will extinguish sensitivities and redness and help you get through the winter with peace of mind!
How do I know if my skin is sensitive or sensitized? 
If redness, tightness or discomfort have been your daily lot since you were little, look no further: you have sensitive skin. Sensitized skin is characterized by the same symptoms, but it is a temporary condition: because temperatures have dropped, because you have been under a lot of stress or because you have juggled too many different products... The result is that your skin is irritated, it can even peel, but above all, you notice areas prone to redness (often at the level of the cheeks or the nose). To the touch, one has the feeling of a "raw" skin. We dream of coating creams, doudoune masks, in a word: softness.

Forget the habits that make your skin sensitive…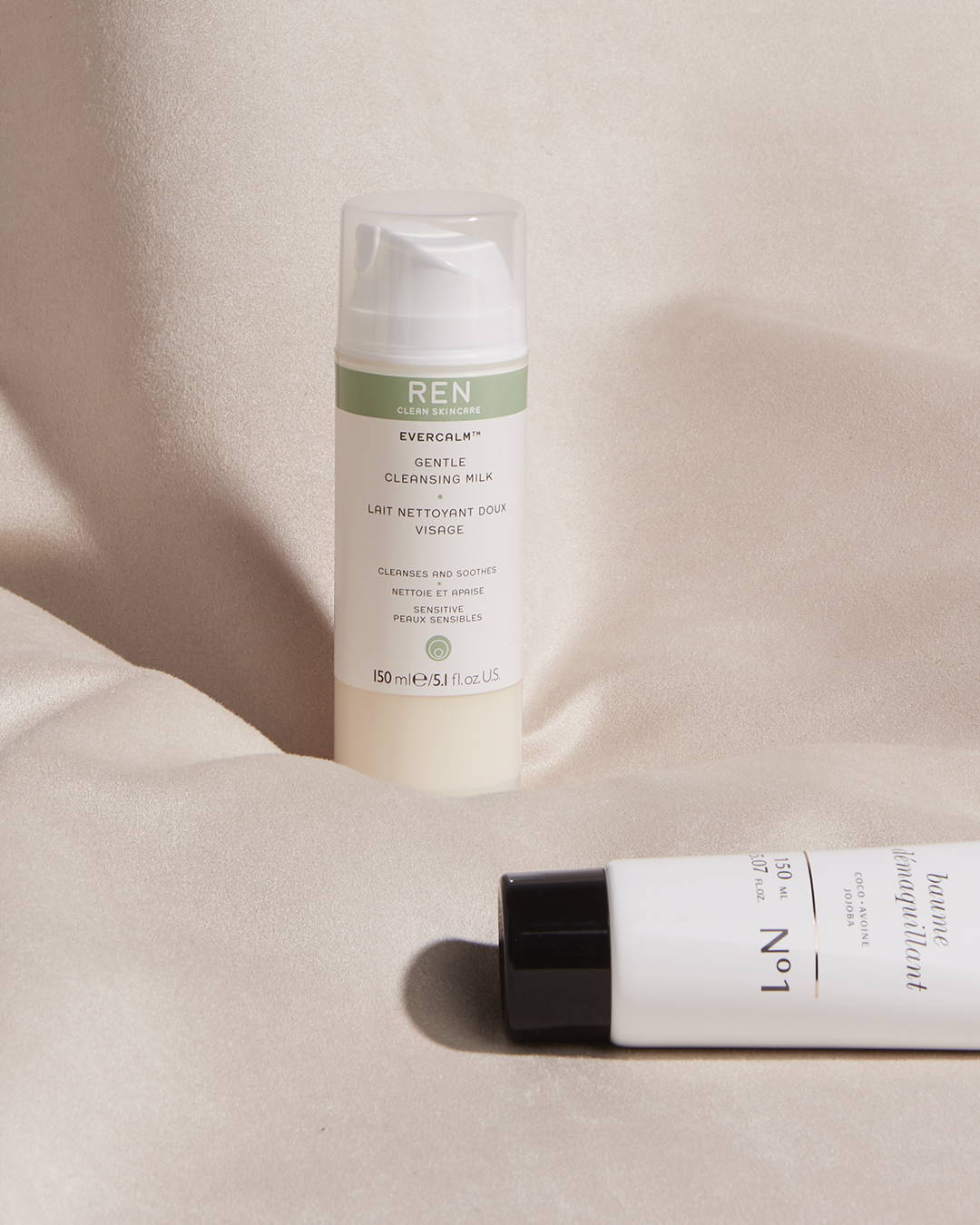 Cleansing
Contrary to popular belief, micellar water is not the most suitable make-up removal method As a "surface" cleanser, it doesn't cleanse deeply enough, and its surfactants, in particular, damage our hydrolipidic film. What's more, it retains the impurities we were trying to get rid of, since most of the time, micellar water is not rinsed off.
Instead... We adopt the double-cleaning every nightstarting with an oil or a make-up remover balm to gently remove make-upWe start with a cleansing oil or balm to gently remove make-up, excess sebum and impurities in order to preserve our skin barrier, then we follow with a gentle cleansing gel or a creamy cleansing milk.
Cleansing Balm Oh My Cream Skincare + Evercalm Gentle Cleansing Milk Ren Skincare
Makeup for sensitive skin
Perfumes, artificial colors, denatured alcohol... there are many sensitizing active ingredients that go into the compositions of make-up products. We therefore remain vigilant, especially on the foundation, but we can also watch for blushes or mascaras if the skin is very reactive and if we also have fragile eyes. 
Instead... Looking for a complexion product with an exemplary composition? Try mineral pigments, they are the allies of sensitive skin. In addition to camouflaging small rednesses without clogging, these pigments are also perfect to protect the skin from external aggressions. Beeswax or coconut oil, we bet on repairing and very well tolerated active ingredients for the rest of the face... Or how to make up and take care of your skin all day long!
Un-Cover Up Cream Foundation RMS Beauty
True Skin Concealer Serum Complexion Corrector Ilia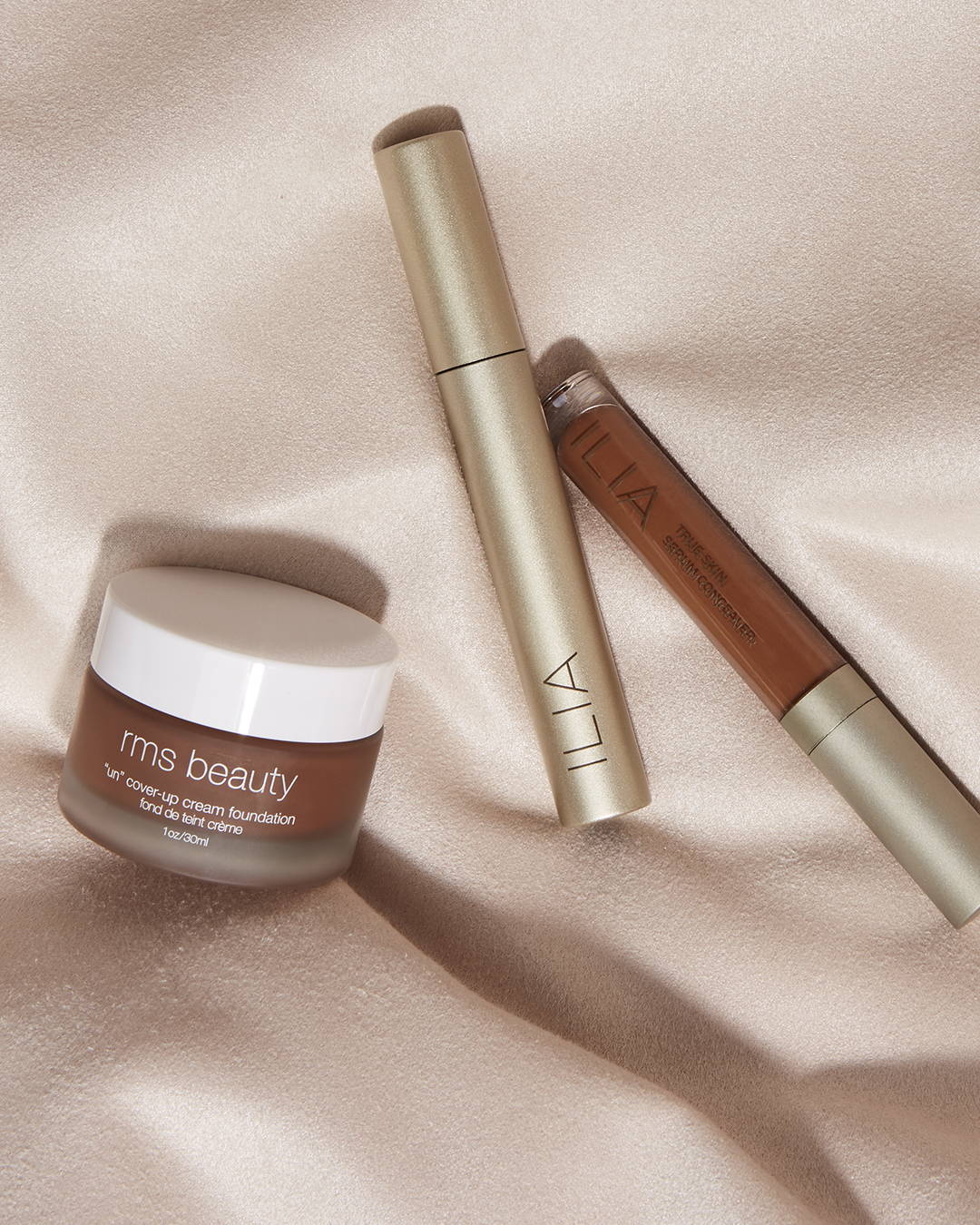 Too much heat! 
In the shower or bath

,avoid excessively hot water

, which literally melts the hydrolipidic film, causing itching and discomfort

.

Instead... We lower the temperature. And if the skin of the body is also reactive, one exchanges its usual shower gel by a more pointed formulated without sulphates in order to wash gently.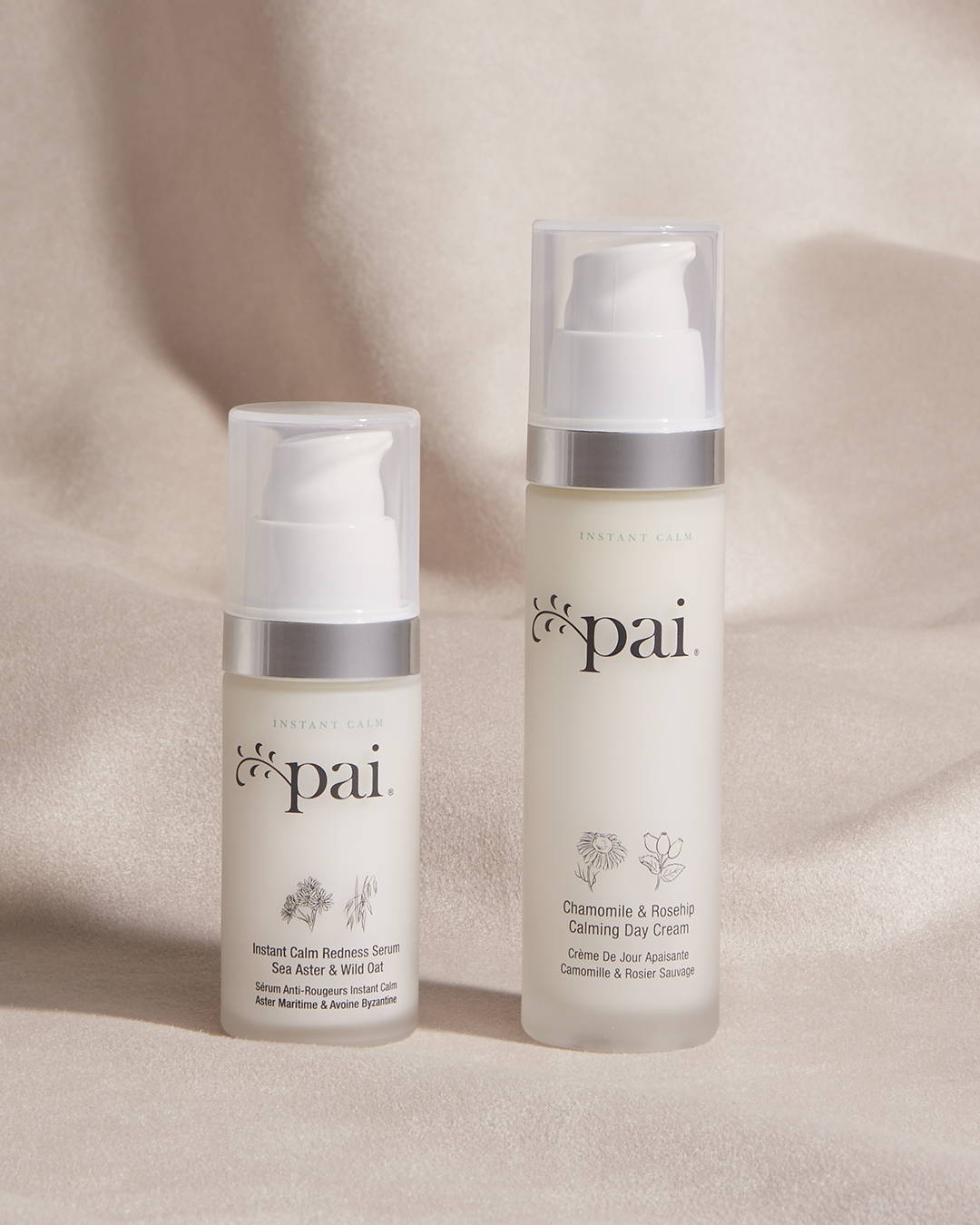 Calming inflammation
When your skin can't take it anymore, it's time to treat the inflammation at the source. Our precious allies? A soothing serum, of course, but also a moisturizing cream that is both calming and repairing, which will also alleviate dehydration and protect the skin from the effects of pollution, cold... Pai Skincare is no longer a brand to be introduced for this duo that will satisfy the most intolerant or fragile skin. 
Instant Kalmer Soothing Serum with Ceramides Pai Skincare
The Anthemis Soothing Moisturizer Pai Skincare
Rebuild a protective layer
Can't you imagine going out without a coat when it's cold, or a hat when it's too hot? It's the same for your skin! When its protective barrier is impaired, it takes all kinds of aggressions head-on: sun, pollution, cold or even air conditioning. sun, pollution, cold or air conditioning... All these factors not only sensitize our skin, but also make it dehydrated. So it's up to us to create a shield! We can do this by applying a moisturizer just after our day cream, or by using a sunscreen with mineral filters to protect the skin from UV rays (in the mountains, for example). At night, we opt for an oil with regenerating properties to rebuild our protective barrier. Another advantage? At the same time, we treat the signs of aging by boosting firmness, fine lines and wrinkles...
Should we exfoliate when we have sensitive skin? 
A big yes! Contrary to popular belief, exfoliation is beneficial even for sensitive skin. There is only one golden rule: use a gentle exfoliant and avoid those with grains that alter our hydrolipidic film. Instead, opt for enzymatic or fruit acid-based exfoliants that nibble away at the surface of dead cells that dull the complexion and clog pores. Soft skin guaranteed! What are the other benefits of exfoliation? It also helps to fight against imperfections and to even out the skin if it is prone to spots.
Exfoliating Powder Oh My Cream Skincare
Need more beauty tips to take care of your sensitive skin? Write to us at consultation@ohmycream.com.
Sensitive skin essentials