Beauty Files
Help! My skin feels tight
Cashmere and mohair have now made their way to the front of our wardrobes. Winter is well under way and our skin feels it too thanks to the changes in the environment. However, taught or dry skin is not the end of the world. Here are some tips that will help you keep your skin looking beautiful… all the way to Spring!
Why does skin pull?
In winter, discomfort and very dry skin are not a must! But it's true that in the coldest weather, everything comes together to destabilize the skin. Variations in temperature, intense heating, all these external aggressions damage the lipid barrier. We also need to question our daily cleansing routine. We can't stress this enough, but the best moisturizing creams won't work miracles on skin that hasn't been properly cleansed, or if they're applied to skin that's busy "defending" itself after an ill-adapted cleansing routine. The first product to eliminate from your routine? Micellar water which, rich in detergents, sensitizes and displaces impurities. In the same vein, forget ultra-foaming gels packed with soap, which melt the hydrolipidic film like snow in the sun. Many skin problems (imperfections, dullness and dehydration) can be treated simply by changing your cleansing routine.
Instead, we adopt the famous double cleansing with, in the first step, an oily product (balm or make-up remover oil) and in the second step a cleansing milk or gel to refine the result.
And for those who don't like oil, it's possible to use a double cleansing milk with a high fat content to perfectly cleanse the skin. Sensitive skin that's already quite fragile will opt for a cleansing cream, such as the Middlemist Seven Camelia & Rose Gentle Cleanser Pai Skincare.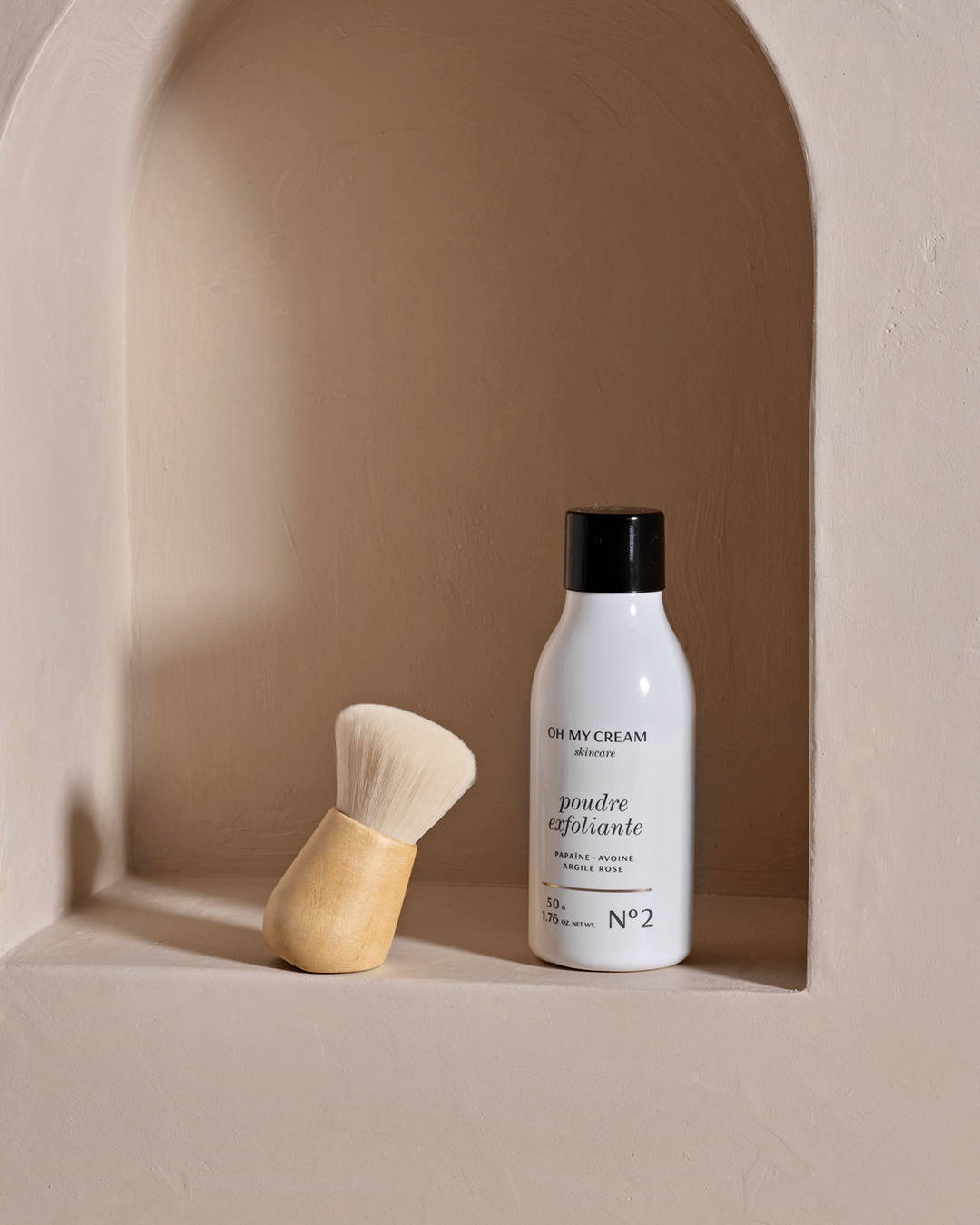 The right routine for dry skin
We're also thinking of other cosmetic habits which, combined with cold and fatigue, can accentuate feelings of tightness and skin dryness. In particular, frequent mechanical exfoliation or powerful peels can lead to dehydration.
The abrasion caused by exfoliating particles weakens and denatures the surface barrier, facilitating water loss. Not to mention the fact that powerful peels can accelerate skin ageing by sensitizing the skin. But exfoliating is still important, even in winter.
This is THE key to an effective moisturizing routine and beautiful skin. It's by removing the dead cells on the surface that the skincare products applied afterwards will really penetrate. The key is to do it gently, with the right formula, as with Exfoliating Powder Oh My Cream Skincare.
Complement its action with a good moisturizing mask. Visit Moisturising Mask Masque Hydratant Susanne Kaufmann's Moisturizing Mask comforts dry skin while providing intense hydration. Its honey combined with hazelnut and wheat germ oils helps skin regain comfort, suppleness and plumpness, while smoothing out wrinkles. Don't hesitate to apply it as a night cream (including around the eyes) to give your skin a hydrating bath. You'll wake up to soft, wrinkle-free skin!
The right moisturizers for dry skin
Once you have confirmed that none of your cleansers are drying out your skin, you can easily make your routine more hydrating, simply by changing a few products.
We're thinking in particular of the virtues of good plant oils, to be used like serums, as a protective undercoat under day cream. We're thinking in particular of Moisturizing Serum Oh My Cream Skincare, a creamy-textured serum that optimizes natural water reserves to soothe and leave skin soft and comfortable.
Choosing the right moisturizer for dryness
For the day cream, adapt the chosen formula according to your skin type. If you are a little confused and have trouble getting to know your skin at the moment, don't hesitate to do your skin diagnosis online or to visit a boutique for personalized beauty advice.
If your skin is combination but still feels tight at the slightest temperature difference, Love & Haight Moisturizing Cream Pai Skincare. This emulsion contains avocado oil, rich in vitamins E, A and D, with moisturizing, nourishing and softening properties. Its formula is also suitable for normal skin types looking for an intermediate-textured face cream that also acts as a perfect make-up base for foundation application.
For drier skin, the Vanilla Pod Nourishing Day Cream Antipodes is a rich cream that stimulates collagen production, nourishes and protects. Its shea butter base forms a protective envelope over the epidermis, insulating it from aggression. We also like the presence of manuka honey which, with its anti-bacterial and healing power, is also suitable for skin that may occasionally experience small pimples.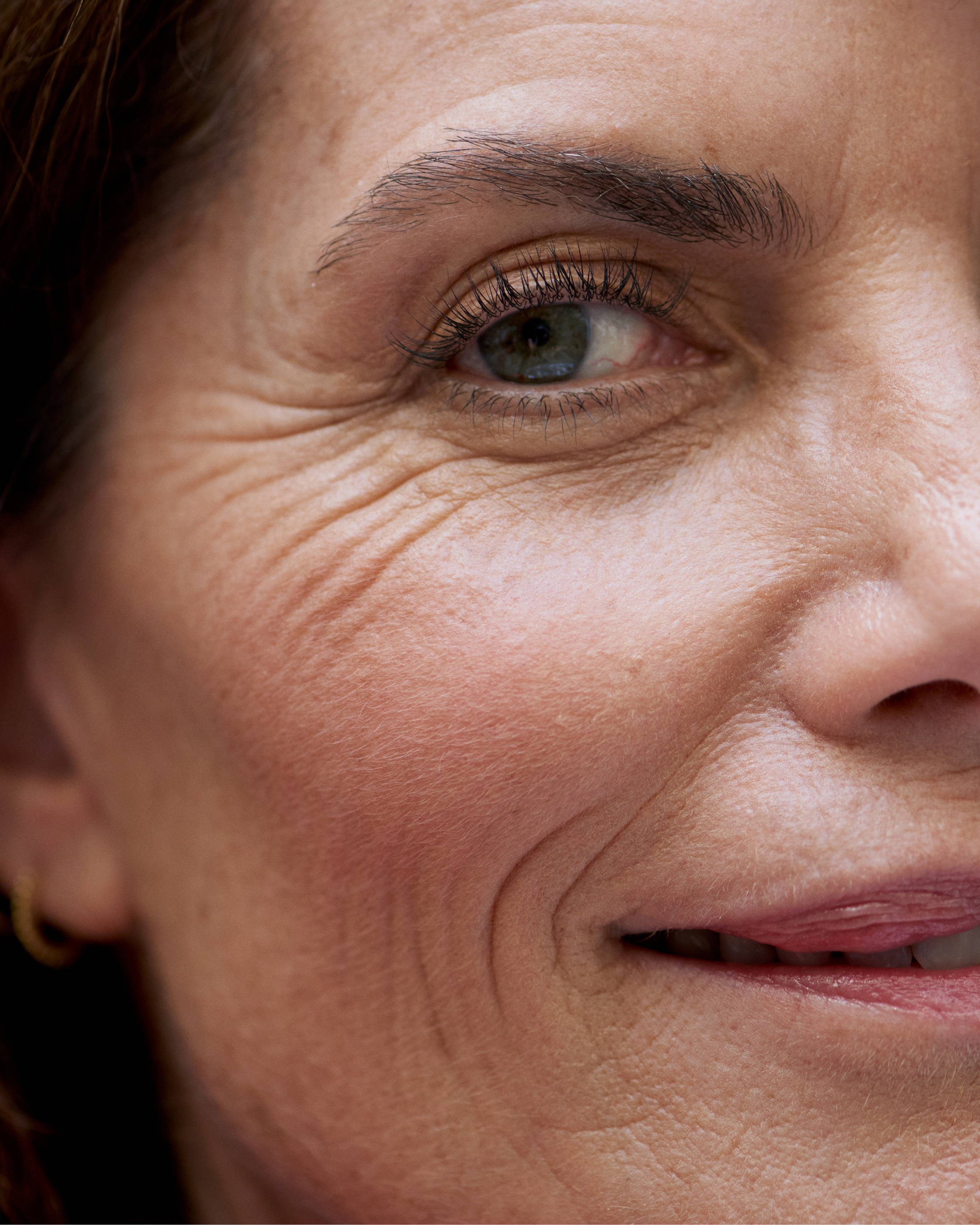 The arrival of winter: good habits to take care of your skin
You should also think about giving your skin a boost through your diet. Give good fats pride of place, focussing on essential fatty acids and antioxidants.
On the menu, we spice up our recipes with avocado, fatty fish (such as salmon, mackerel, sardines or herring), first cold-pressed olive, colza or wheat germ oils and we don't forget eggs for their good cholesterol content.
To see the first effects of a change in diet, you will need about a month. Even if the superficial cells of your skin are permanently renewed, you need at least four weeks before the new cells arrive on the surface. Perseverance is key!  
In the event of serious skin damage, rely on the SOS power of La Pommade Hervé Hérau's cold cream-style oil balm. A genuine comforting bandage, La Pommade is a deep daily care product that recharges the skin with vital elements thanks to a blend of 5 essential Oligo-Elements: Zinc, Manganese, Magnesium, Copper and Selenium. Rebalancing, these Oligo-Elements also help improve skin healing, preserve cell youthfulness and soothe.