Beauty posts
Why adopt a facial oil and how to choose it?
To take care of your skin, the first thing to remember is to religiously apply your moisturizer moisturizer. But it's not the only one! Face oils are a great way to diffuse active ingredients. At Oh My Cream, this has become our trademark for protecting and repairing weakened skin, but not only that... Discover in this file all the reasons that make thefacial oil a must-have!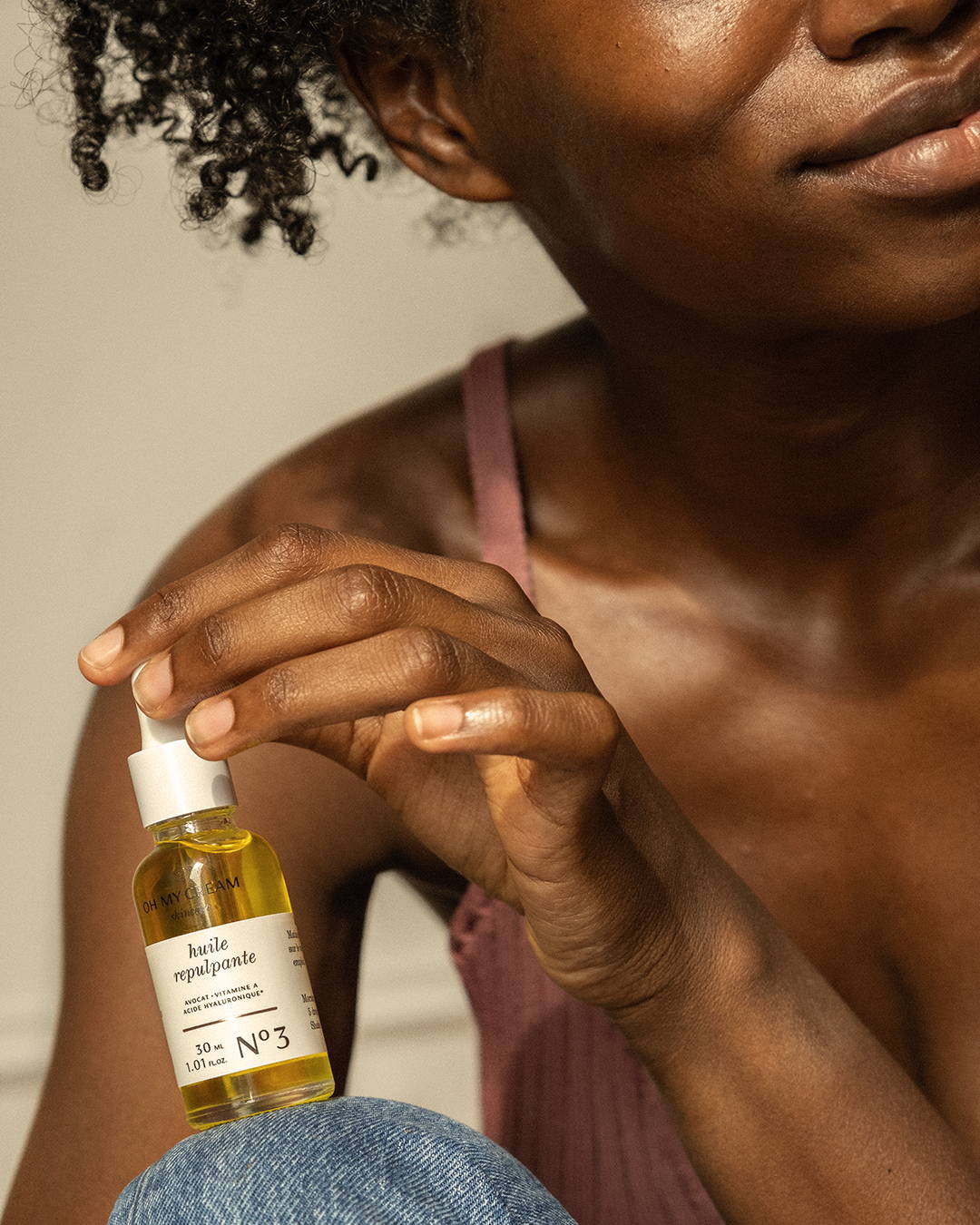 Why is oil the essential facial care product?
As the skin's protective barrier is often altered by internal factors (stress, medication) or external aggressions (cold, pollution), facial oil acts as a protective veil. When the skin is put to the test, the intercellular cement that ensures good cohesion between the cells becomes fragile. The lipids naturally produced by our skin can lose quality and density. Facial oil then comes in as a reinforcement and plays the role of a crutch to regenerate and nourish the skin.
Applying a vegetable oil on the face also allows to put on the skin a real anti-dehydration shield. Indeed, its formula allows to supplement the skin in fatty substance (perfect in the case of a dry skin), but it is also a super asset to treat a dehydrated skin, because the very fine layer of oil applied will act as a shield, by preventing the water from evaporating. If you leave a glass of water in the middle of the desert, you'll see that it won't take long for it to be completely dry. Cover it with a thin layer offace oil and you will see that the water will no longer be able to evaporate... It's the same thing for your skin!
How to choose your facial oil?
Distinguish between vegetable oils and mineral oils.
Vegetable oils are derived from plants: seeds, fruits, vegetables... Natural ingredients, they can be certified organic. Having a great affinity with the skin (they look like it!), they penetrate and each one, according to its origin, will have a specific action.
Mineral oils are derived from petrochemicals and are therefore not natural ingredients. They remain on the surface of the skin and, unable to penetrate, they form a protective film on the epidermis. Acting as an insulator, they can relieve dry skin thanks to their "bandage" function.
However, the combination skinHowever, combination skin, oily skin or skin prone to problems will prefer not to use it, as the film-forming effect can clog pores and stimulate the appearance of small pimples.
Vegetable oils, on the other hand, are very naturally rich in good active ingredients: like essential fatty acids (also known as Omega 3, 6, 9) and vitamins. In short, they are a real treat for the skin!
You should choose your vegetable oil according to your problem. To be sure of your choice, a skin diagnosis will allow you to assess your skin priorities.
The essential facial care oils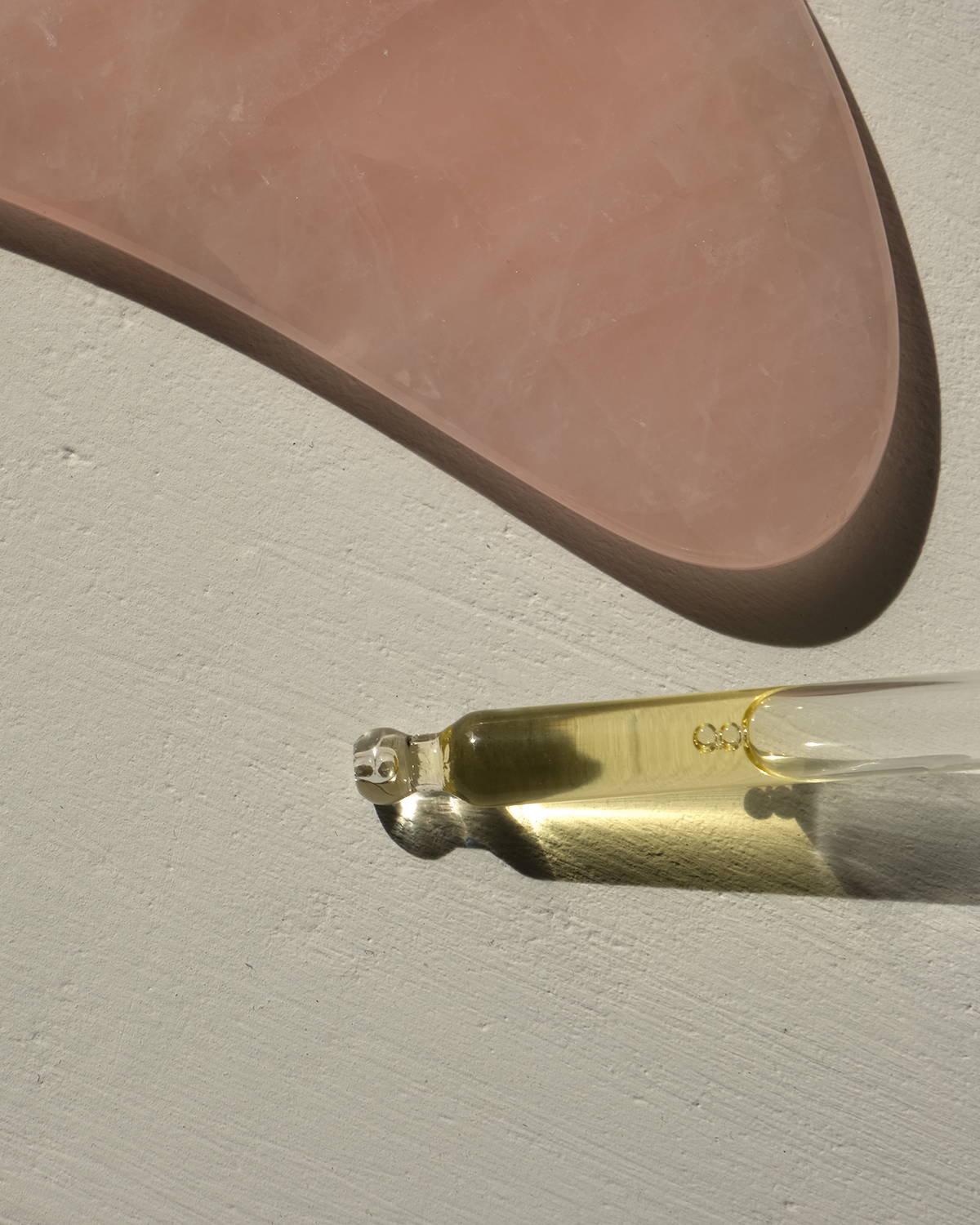 Oil for dehydrated skin 
Plumping Oil Oh My Cream Skincare
Its formula combines theregenerating action of avocado oil and the nourishing action of marula. In addition, encapsulatedhyaluronic acid provides intense hydration of tissues for an immediate beautiful skin effect and smoothed features. To be used without moderation as a replacement for your night cream as soon as your skin gets tired.
The oil for very dry skin
Cell Repair Night Oil, Aurelia London
With its powerful botanical cocktail, this night care oil regenerates cells, fights the signs of aging and deeply moisturizes for a radiant complexion upon waking. A 100% natural and unrivalled elixir to plump and firm thanks to its anti-aging complex.
Oil for sensitive skin
BioRegenerate Wild Rose Oil Pai Skincare
Fragrance-free, its simple and pure composition immediately reassures sensitive skin. Formulated only withwild rose oil, this care oil protects the skin while improving its healing (the best to complete an anti-blemish or anti-dark spot routine, for example). Soothing, it allows the skin to rest while providing maximum effectiveness. And even if your skin is prone to redness, you can apply it with your eyes closed!
Last tip: you can even massage one or two drops on the eye contour area (and especially the crow's feet) to prevent wrinkles.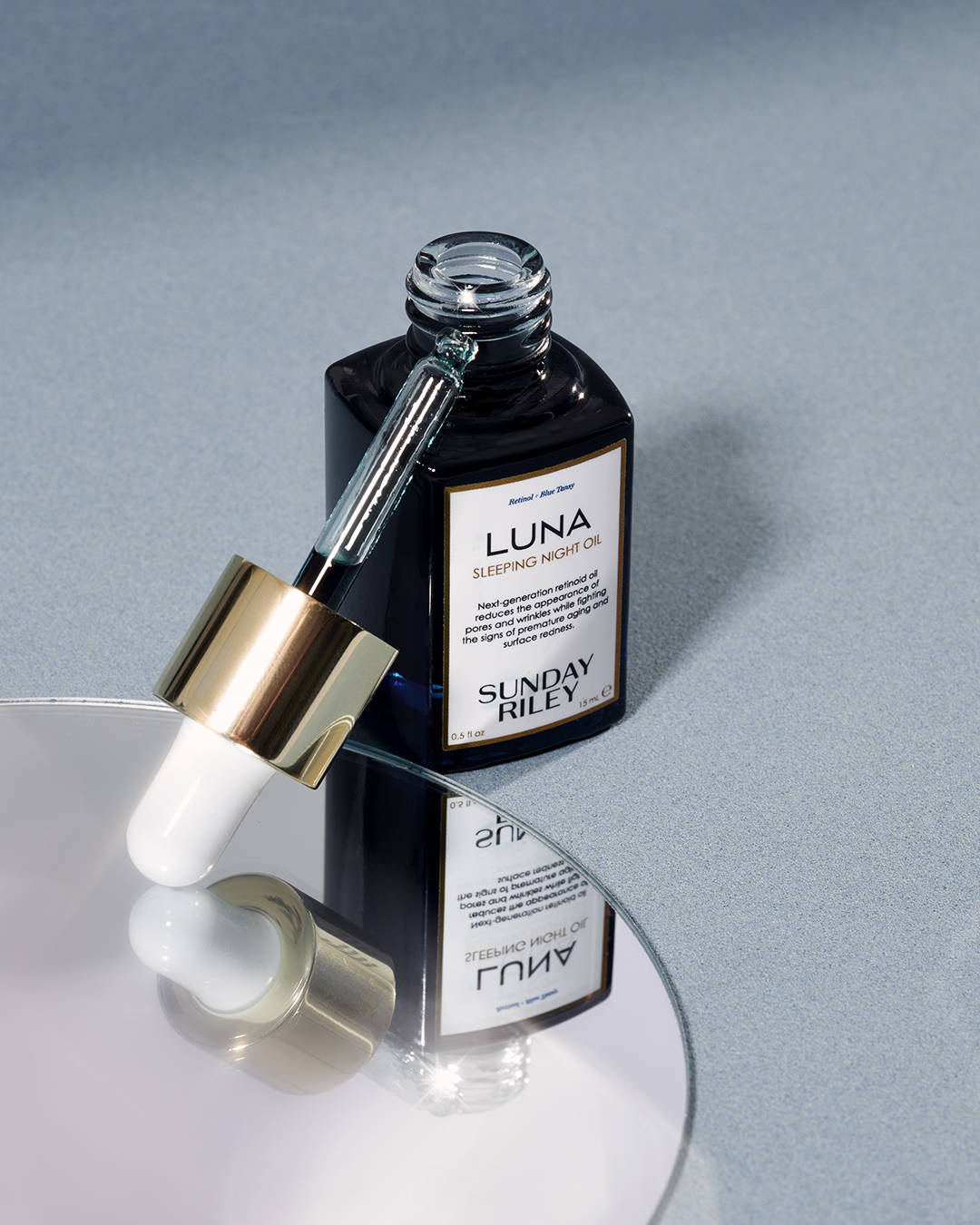 Better-aging oil against the first signs of aging
Luna Sleeping Night Oil Sunday Riley
For transformed skin when you wake up, thisanti-aging night oil is the skin care that reconciles all skin types with the power of retinoids! It smoothes fine lines and wrinkles, reduces dark spots and moisturizes, while soothing redness and improving skin's firmness and texture while you sleep. 
Detox oil for blemished skin
Lapis Facial Oil Herbivore
If this face oil is blue, it's because of the blue chamomile it contains! This rebalancing and soothing plant oil reduces redness and inflammation linked to imperfections. A true ally of problem skin, it unclogs pores, reduces shine and leaves a clear and clarified complexion, while ensuring hydration and comfort!   
Repairing and revitalizing anti-aging night oil
Repairing Night Elixir Patyka
After removing makeup, massage a few drops of this face oil into the skin for the night. Its high concentration of rose hip oil, which has a similar action to retinol, boosts the skin's tone and elasticity while firming it .Sesame oilmaintains a good hydration whilewheat germ oil and clary sage restructure and repair the skin in depth to counter all the factors inducing premature skin aging.
Finally, citrus extracts improve microcirculation and stimulate radiance.
How to apply a facial oil?
- I clean my face and I dry delicately my skin.
- I apply to the cotton a hydrolat or I mist a tonic to neutralize the limestone.
Tip: it is by moistening thus slightly its skin that the oil of care will penetrate in 2 seconds!
- I take 4 to 6 drops of oil in the palm of my hand.
- I massage my face with gentle effleurages.
- I finish by placing my hands on my face, to make the oil penetrate with the heat of my palms.

In practice:
The oil can be applied in the morning: as a serum or mixed with your face cream for soft, "pulpy" and perfectly protected skin. Or in the evening, alone, for intensely nourished, repaired and plumped-up skin in the morning!
As part of our essential gestures, this third gesture punctuates all our care routines and radically transforms the epidermis. Whatever the skin type, skin care oil can moisturize, repair, firm or purify. A few simple tips will help you choose your vegetable oil. Finally, don't hesitate to consult our guide on facial moisturizers to maximize results and build your own customized skin care routine.