Beauty posts
Choosing your exfoliating treatment
There's nothing like the height of autumn to give your skin a makeover: UV rays are less intense, allowing you to incorporate a punchier exfoliating treatment into your routine, without any risk. Their benefits? Boosting skin regeneration to fight against skin aging, treating imperfections and limiting their scars, reducing blemishes or simply, getting a glowing complexion and soft skin... or even all at once! You will have understood, whatever your problems and your skin type (and even in the case of sensitive skin, provided you choose well), new skin care products have everything!
We know that at Oh My Cream, the hardest part is choosing... That's why we've selected two exfoliating products that are proven to be effective. Follow the guide to find the one that's right for you.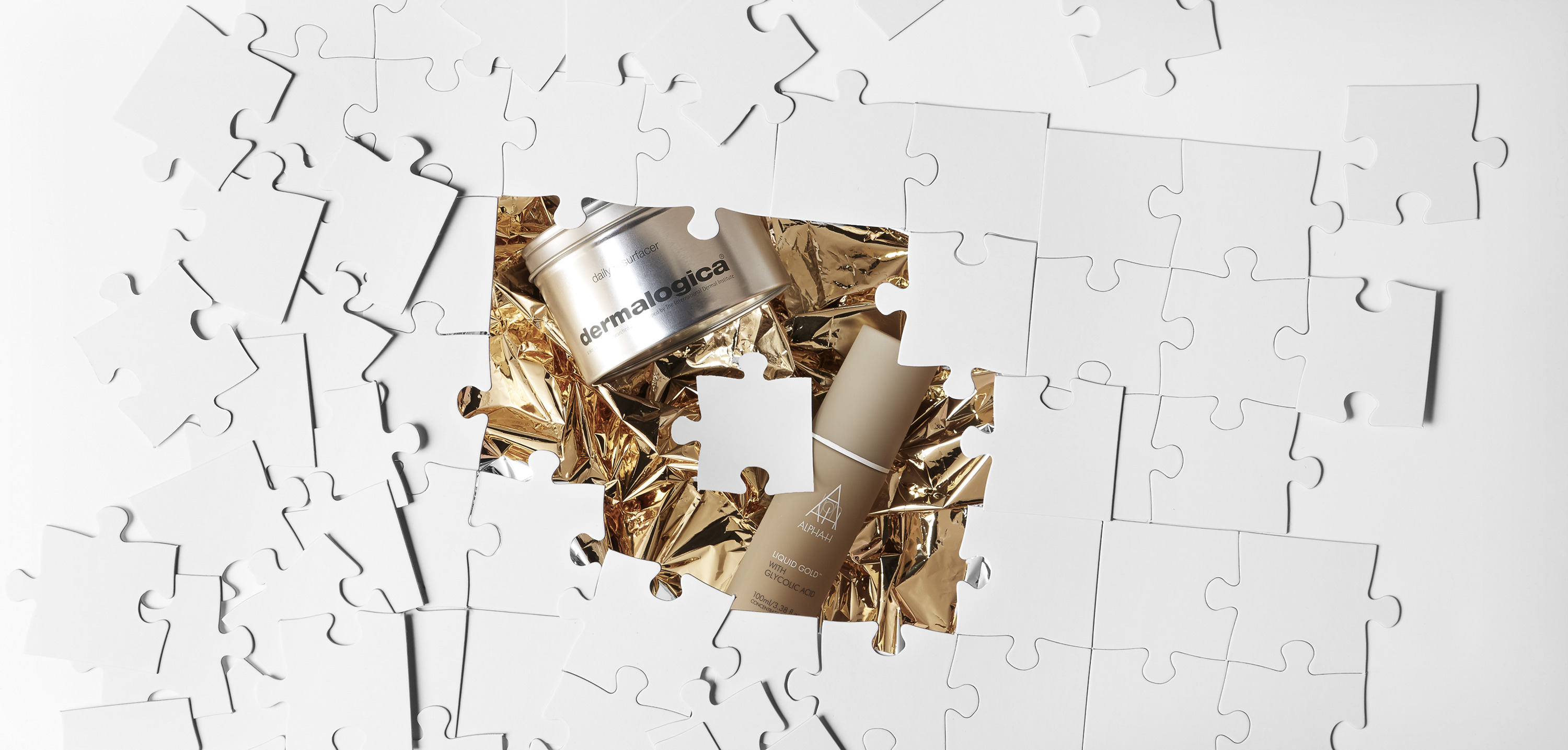 How do peels work?
With a base of Fruit Acids (AHA), Enzymes, Retinol or even Salicylic Acid, peels always contain exfoliating ingredients at a higher or lower concentration. Their aim? To remove the dead cells on the surface of the skin which dull the complexion, block pores and prevent the skin from "breathing" correctly. Their second purpose is to stimulate skin regeneration: by eating away at the dead cells, the skin's cellular renewal is accelerated and brand new cells are created! This is why we say that exfoliation is also beneficial for fighting against skin ageing, thanks to its regenerating powers. And there you go! You're on your way to perfect skin!
Dermalogica Daily Resurfacer: a radiant complexion and plump skin
In this box, you will find 31 small gloves which, as you will have understood, correspond to one month of use to be used in cure. Their secret? They are soaked in an exfoliating AND super-moisturizing solution to give you a much brighter complexion and visibly plumped-up skin, by erasing the wrinkles and fine lines of mature skin. So don't worry if your skin is chronically dehydrated: you only get the benefits of exfoliation thanks to Hyaluronic Acid, which also reduces the appearance of wrinkles and fine lines. We also like the Daily Resurfacer for its uniforming power: in case of pigmentary disorders (the famous spots), this treatment helps to reduce their appearance thanks to Salicylic Acid in particular, for a beautiful skin effect.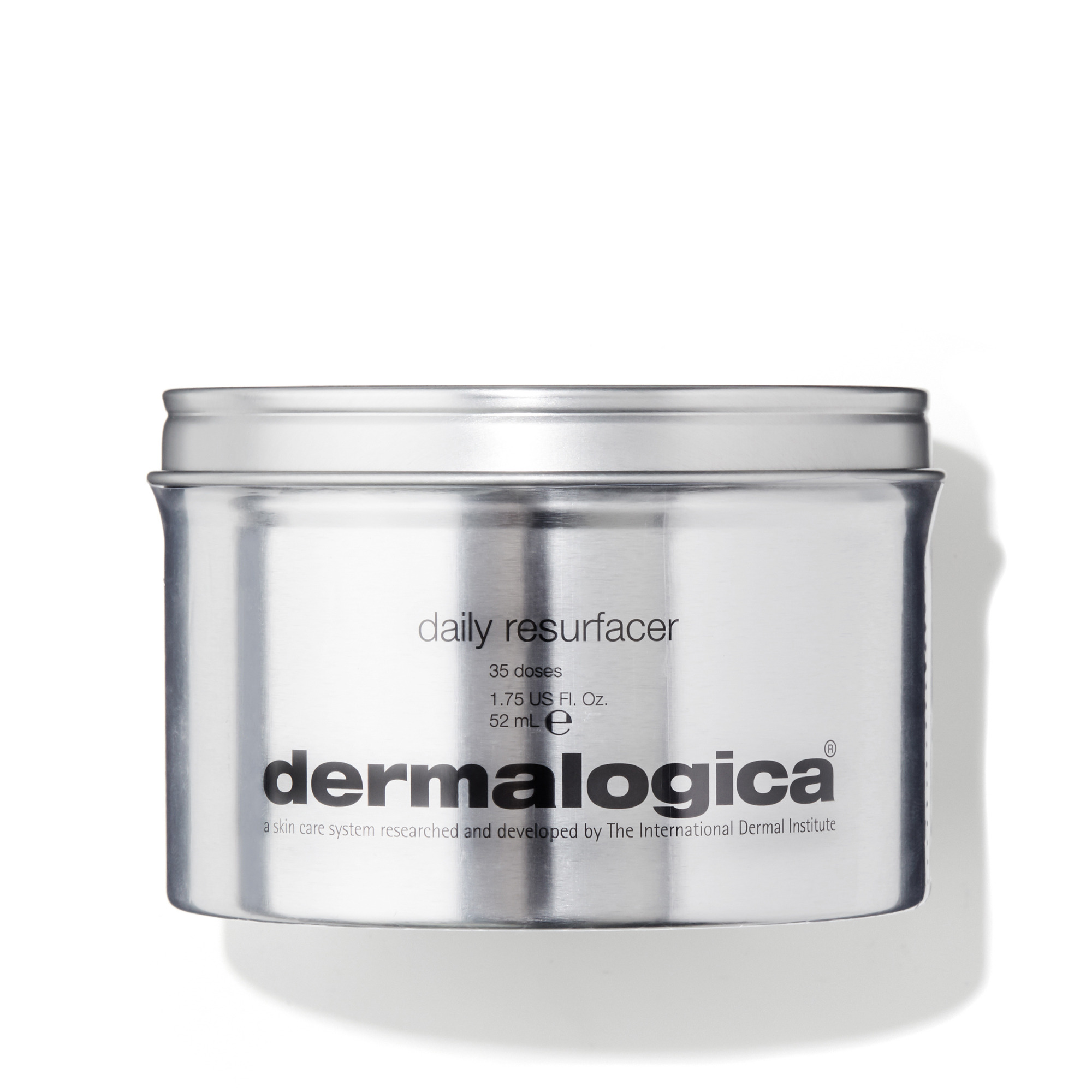 It is perfect for me if:
You're afraid of peels because you have sensitive or dry skin.

You want a product which treats both the signs of ageing and dehydration, because your skin often feels taught.

You are prone to small blemishes and large

You would like to reduce the appearance of dark spots and fight your dull complexion.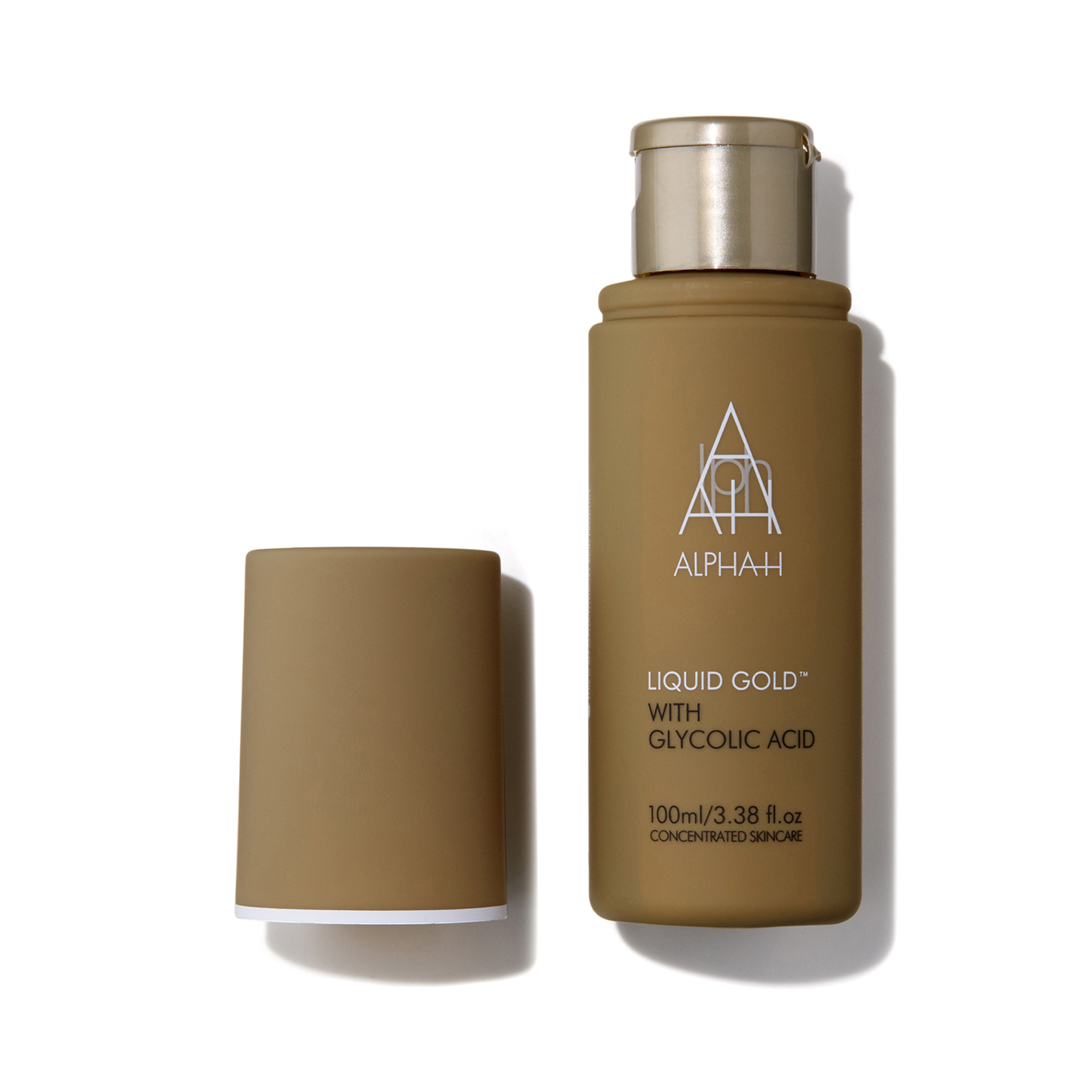 Alpha H Liquid Gold Goal: flawless skin
It is THE cult product of the Australian brand, certainly because it does almost everything! The main active ingredient it contains is becoming more and more known in the beauty world: it is Glycolic Acid. This AHA is able to rebalance combination to oily skin while also acting as an excellent anti-aging, anti-imperfection and anti-spot treatment. The skins prone to residual scars, blackheads or dilated pores have also adopted it. For this very powerful lotion, use it every other night or three times a week with a cotton pad and, depending on how you feel, you may or may not apply a moisturizer afterwards. And obviously, one avoids the contour of the eyes.
It is perfect for me if:
You don't want to have to compromise between anti-ageing and anti-blemish treatments.

You don't have sensitive or reactive skin.

Your skin is prone to impurities, especially micro-cysts: spots under the surface of the skin which protrude.

Your skin has suffered from sun damage and you have dark spots.
In all cases…
Don't forget the golden rule: no more than one exfoliation per day! We therefore check the composition of our serums or facial cleansers to make sure that they are not also exfoliating. Vigilance is especially important for anti-spot or anti-imperfection products.
Exfoliators should never be used on irritated or fragile skin.
Preferably use them in the evening. And if you are prone to dark spots, apply a day cream with SPF the following morning.