Beauty posts
Moisturising cream: are you really using the right one?
The foundation of your beauty routine, it would seem, however, that moisturizer is one of the most complicated products to choose. And we understand you! "Too much or not enough, we accompany you in your quest for the ideal cream. Let's get started!
2 golden rules for choosing your moisturiser 
Avoid unnecessary ingredients or ingredients that are not adapted to your skin type
Although it is difficult to decipher the INCI list of a moisturizer - which is more like a magic formula than an actual list of ingredients - a few basics can help you eliminate many of the ingredients your skin doesn't need. Good to know: the higher the number of active ingredients listed, the higher their quantity. Therefore, it is better to read the most active substances (those that will bring a real plus) first than the mention "fragrance For example, it is better to read the most active substances (those that will bring a real benefit) first than the mention of "perfume", which does not bring any benefits and proves to be a real nightmare for a sensitive skin. dyes (under the name "CI" followed by a series of numbers), as well as thedenatured alcohol (under the name "denatured alcohol") which are also not recommended for sensitive skinsThey are also not recommended for sensitive skin, as they may cause redness and dehydration. Combination and oily skins should avoid at all costs active ingredients derived from petrochemicals that form an occlusive layer on the surface of the hydrolipidic film (such as mineral oils under the name of "mineral oil") and which could cause a flare-up of imperfections.


Favour the "star" active ingredients in your moisturizer
We were talking about mineral oils, but of course vegetable oils (such as sweet almond, jojoba, sunflower or avocado oil) are non-occlusive fats that, depending on their origin, can even regulate the production of sebum in skin prone to shine and cleanse . Their lipids (notably in borage or avocado oil) are also excellent for very dry skin, compensating for the needs of an altered skin barrier to better retain water and fat in the tissues.Shea butter and other nourishing plant waxesare again to be preferred if you have the skin type you want. dry skin... Normal to combination skins can track down aloe vera andhyaluronic acid for maximum hydration, without weighing down the skin and while relieving tightness. Finally, active ingredients such as peptides, ceramides and vitamins, loaded with antioxidants, help fight against skin aging as well as the effects of pollution, which give a dull complexion and even cause small imperfections and pigmentation spots .

Choose your moisturizer according to your skin type 
It's up to you! Find your cream among our must-haves, according to your beauty needs:
Normal skin, no particular problems
If you are part of the very closed club of the "lucky ones of the skin" (yes yes!) and that you seek mainly hydration to preserve a comfortable and luminous skin, then the Universal Cream Oh My Cream Skincare is made for you. This very creamy emulsion is also suitable for sensitive skin and leaves a velvety finish and a plumped-up skin. In short, the skin is soft as can be!
Dry skin
Do you long for a big glass of water and nutrition for your skin, which is not so well nourished by external aggressions? Susanne Kaufmann' s Day Cream Line T Dry Skin Day Cream should quickly become a must-have because it not only protects the skin from dryness and irritation, but also prevents redness. Thanks to its mixture of soothing plants associated with honey, the skin finds its flexibility and makes discomfort a distant memory...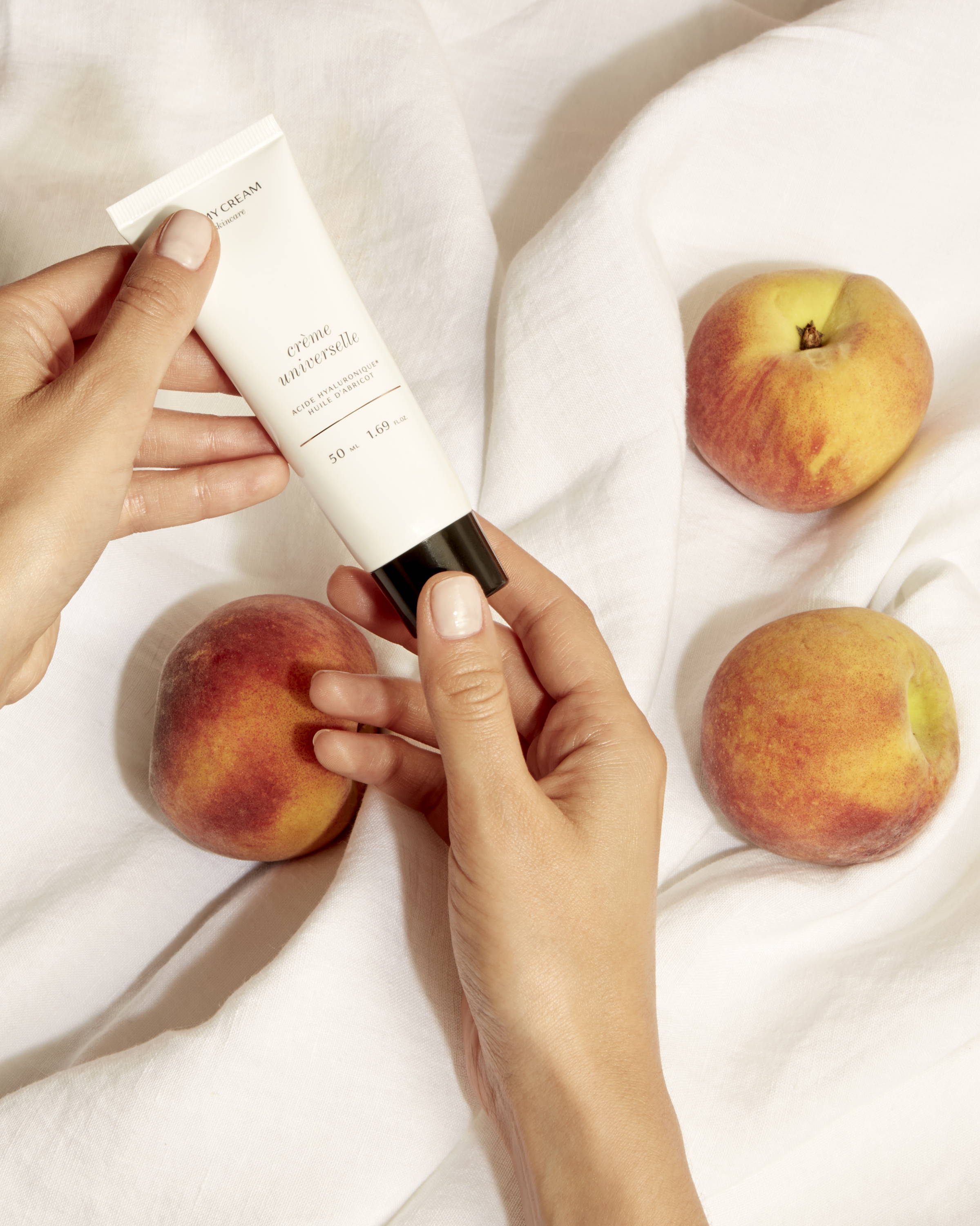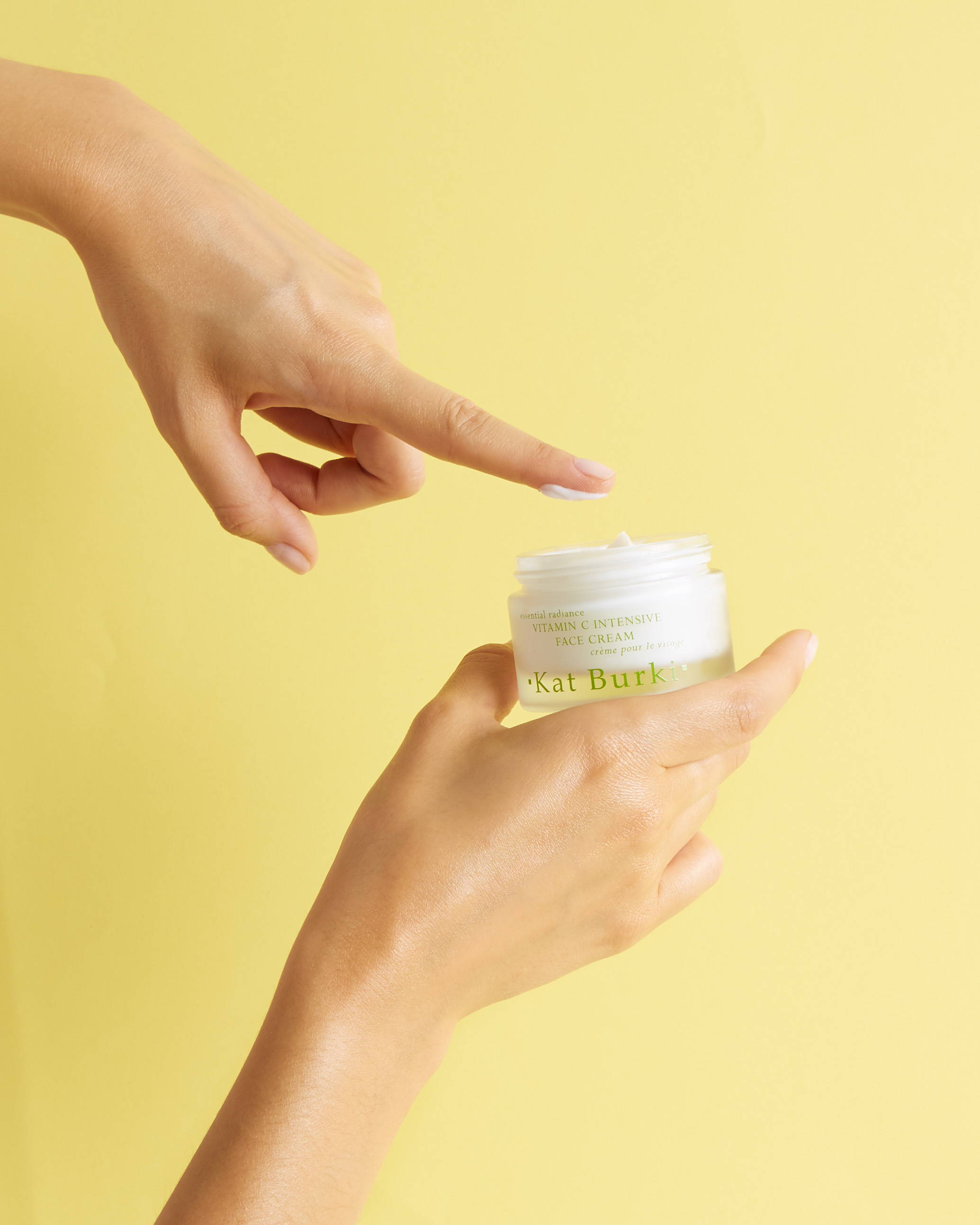 Thirty-something skin, prone to the first wrinkles and a lack of radiance
Choose a competition day cream supercharged with vitamin C, such as Vitamin C Intensive Face Cream Kat Burki, to prevent the signs of aging (its smoothing and regenerating action will reduce wrinkles and fine lines), while offering an instant burst of radiance. Melting while remaining light, it is moreover excellent in base of make-up: the light is as re-ignited, the grain of skin as photoshopped. And this "water fruit" perfume so fresh, we would eat it!
Combination to oily skin subject to shine (sometimes with imperfections)
You've known about shiny skin from 8 a.m. for too long and you'd like to do without it... It's a good thing, because one of our favorite new products has become the grail for combination to oily skin : the Matte Perfecting Fluid Patyka which not only penetrates quickly for a matifying finish with its silica extracts, but also prevents small buttons. What more could you ask for?
Mature skin, with wrinkles and loss of firmness
Beyond the wrinkles, it is often another aspect that particularly offends us: the oval that becomes less clear. From the age of 50/60 (and after that too), the ideal is to turn to a cream with a more complete anti-aging actionand therefore go further than an anti-wrinkle cream, as with the Repairative Moisturizer Tata Harper. And to put everyone in agreement, the light and silky texture of this repairing and anti-aging cream is suitable for normal to combination skin. Dryer skin can add an oily serum.
Mature skin, with wrinkles , but rather subject to spots
Specifically dedicated to mature skin and anti-dark spot action, the liposomes and encapsulated vitamins of the Renaissance 360 Anti-Aging Day Cream Oskia act on the signs of aging while the Nanobright complex inhibits pigmentation to stop the arrival of spotswhile reducing discoloration. The skin is nourished and protected against the external actions that cause pigmentary disorders and accelerate its aging. This cream is particularly suitable for normal and dehydrated skins, and to put all the chances on its side one can also apply at the end of routine a solar protection.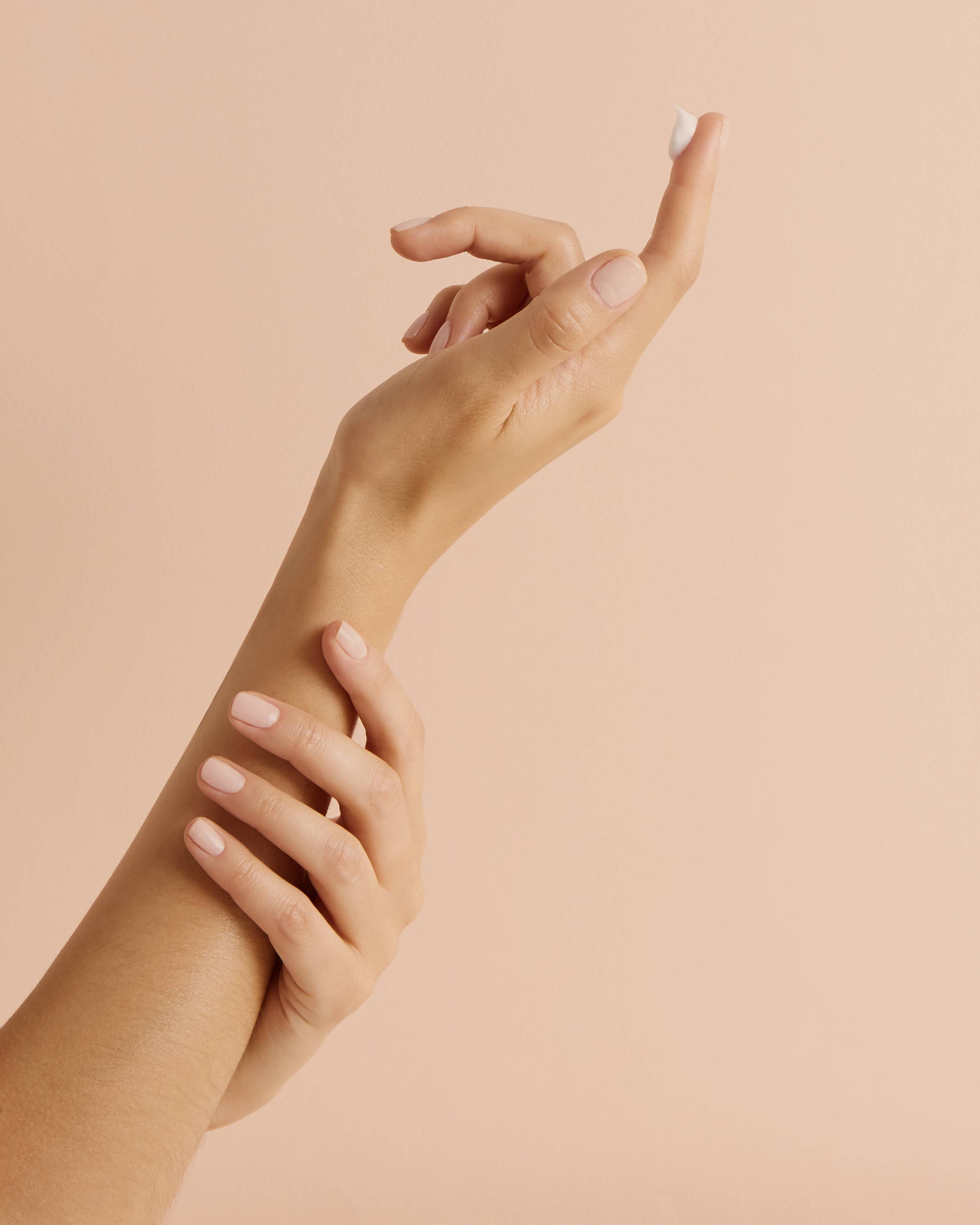 Applying your moisturiser properly 
To begin, here are a few indications about each step of your beauty routine: after having carefully cleansed your skin (or after the lotion), you always start by applying your serum and then add your moisturizer. If you're in a hurry, you can also mix your serum directly with your moisturizer. As for quantity, a small dab is enough, warmed beforehand between your fingers. You start the application by the cheeks which are often drier or dehydrated. Then, finish by wiping your hands over the T-zone (forehead, nose and chin), which is often more oily. You can also massage and gently tap the skin to stimulate circulation... Finally, it is recommended to use upward movements for a lifting effect!
Our selection of moisturisers
Now you know all about moisturizers! But if you still have any doubts about choosing YOUR cream, don't hesitate to write us a note at consultation@ohmycream.com.