Beauty posts
Each habit has its own essential gestures
As you know, at Oh My Cream, we swear by the 3 essential gestures, these 3 simple steps to take care of your skin: the double cleansing to remove makeup and cleanse perfectly, thegentle exfoliation to eliminate dead cells and make the skin luminous, and finally, thecare oil to protect and nourish the skin.
Whether you like high-tech skincare, organic and green cosmetics or you're a fan of good basics, we've put together a custom-made 3 essential routine for you, depending on your habits.
You are a fan of high-tech facial care
Peptides, AHAs, hyaluronic acid, next-generation anti-aging skin care components... You like everything that science does best. To have a beautiful skin, you prefer beauty care products concentrated in active ingredients.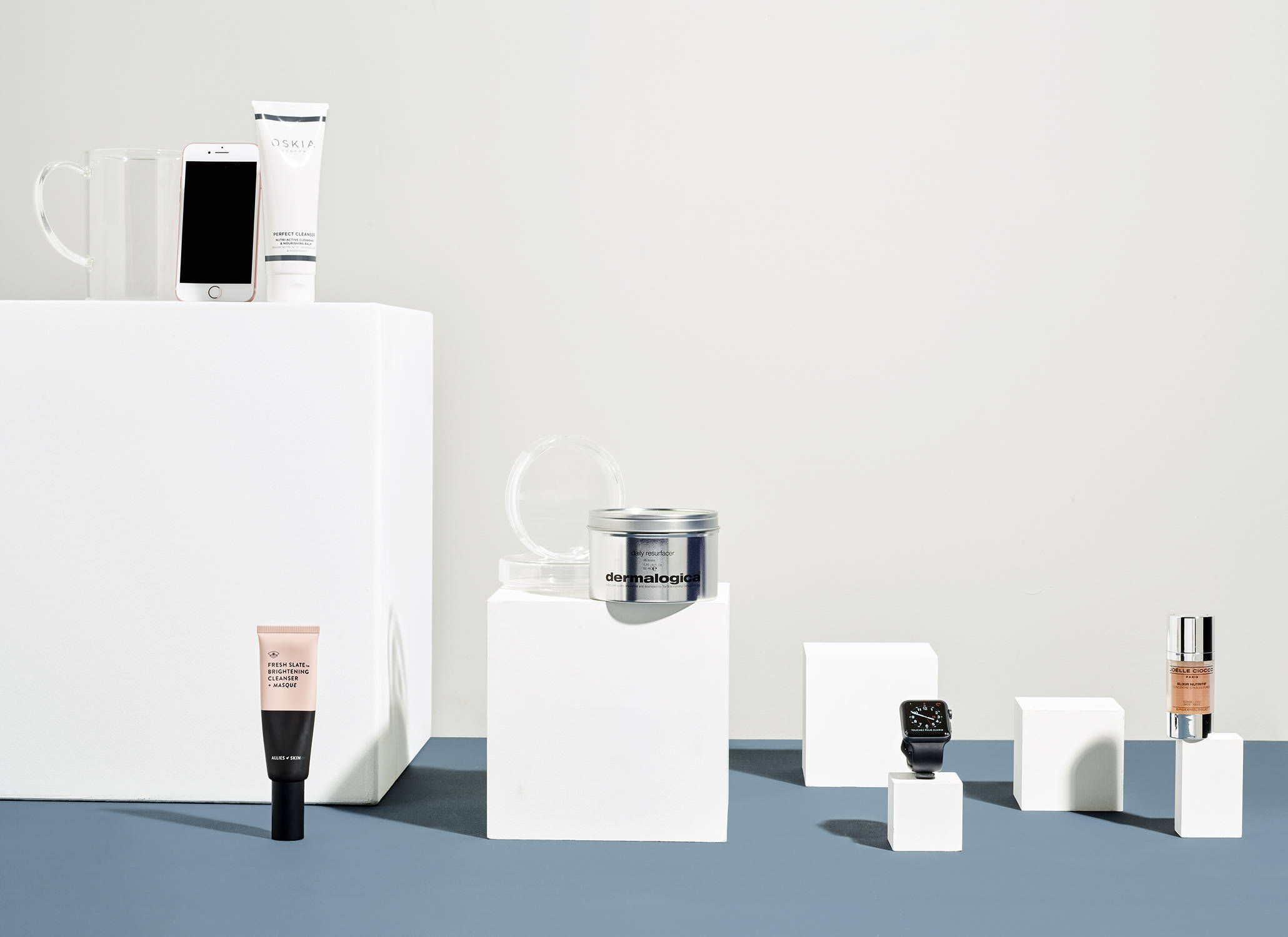 - The high-tech double cleanser: To remove makeup in depth and eliminate all greasy substances, such as makeup, pollution or filters contained in sunscreen, we start with Oskia's Perfect Cleanser Balm, an oily balm with shea butter that is much more effective (and gentle for the skin) than micellar water! Then, we follow with the Fresh Slate Brightening Cleanser + Allies of Skin Mask, a cleansing milk bursting with anti-dullness active ingredients, argan oil and vitamin C at the top of the formulation for an overall radiance boost.
- High-tech gentle exfoliation: Slip your index finger into one of Dermalogica's Daily Resurfacer gloves. Imbued with hyaluronic acid and an exfoliating cocktail (salicylic acid and glycolic acid), they deliver a gentle peeling action that removes impurities from the pores and leaves the skin smooth and hydrated. Without rinsing, this product is to be applied in the evening, alone, on clean skin. For more efficiency, forget the night cream step and admire your skin in the morning... Anti-aging and anti-spot actions guaranteed!
- The high-tech care oil: Rolls for dry and mature skin,
 Patyka Fundamental Plumping Serum with an "instant lift" effect to smooth, firm and plump the skin, and gives an immediate healthy glow thanks to its beta-carotene and cinnamon extract, a powerful circulatory stimulant. Sensitive skin will opt for a softer option, such as Pai SkincareAge Confidence Oil, rich in vitamins and essential fatty acids.
The high-tech facial care
You are a fan of green facial care
Nature holds no secrets for you: vegetable oils, minerals, plants, floral waters... You want pure formulas, without compromise. On a daily basis, you opt for a green and healthy face care routine.
- The double green cleansing: Cocorico, we love the new nugget from Les Huilettes, the French organic brand that releases Mon Huilette Cleanse Les Huilettes, a makeup remover oil, to be massaged in circular movements to remove all impurities and to be applied directly on made-up skin. We complete its action with the Perfecting Cleansing Foam Patyka, a foaming cleanser, like a creamy whipped cream, which oxygenates the skin and reveals a radiant complexion . Containing a low percentage of fruit acids, it also helps to fade all the small cutaneous defects.
- Natural gentle exfoliation: Oh My Cream Skincare Exfoliating Powder frees the skin of dead skin cells and helps to gently purify(bye bye pimples and blackheads!). The right way to apply it? Pour half a teaspoon of this face scrub powder into the palm of your hand and add water to transform it into a voluptuous foam. All you have to do is gently massage the skin before rinsing with plenty of water. So gentle, it can even be applied to the eye area. Clean skin effect from the first application!
- Natural skin care oil: Aurelia Probiotic Skincare Cell Repair Night Oil is a repair oil rich in omegas and antioxidants that regenerates cells, boosts firmness and will smooth and moisturize in depth for a radiant complexion full of vitality in the morning.
You are fan of good basics
You love institutional brands, proven products that have been adopted by all the pros.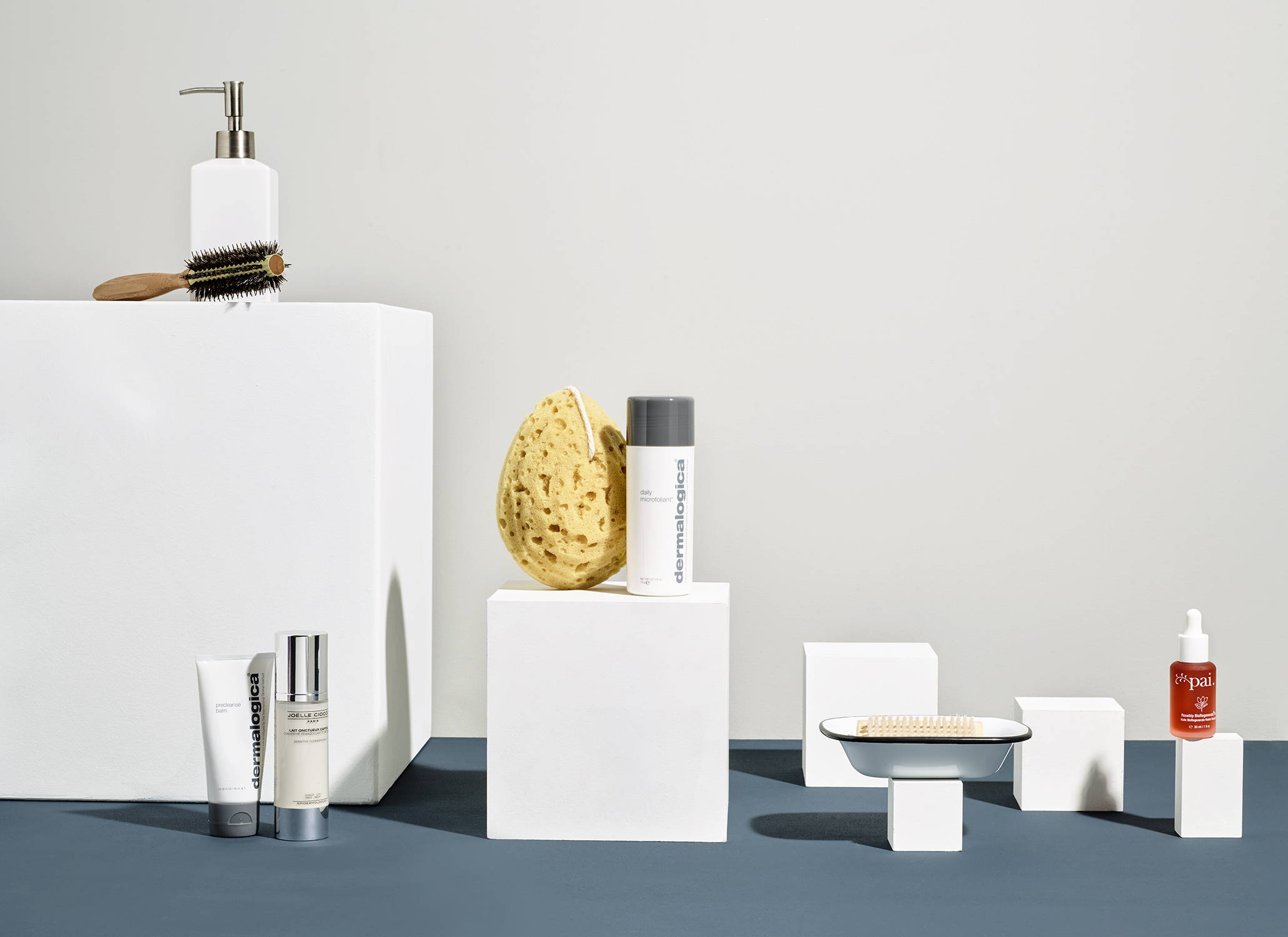 we start with Oh My Cream SkincareCleansing Oil to dissolve face and eye makeup, traces of pollution and excess sebum, before moving on to Oh My Cream SkincareCleansing Emulsion, a rich, creamy, soothing and detoxifying milk that restores the skin's comfort and suppleness.
- Gentle exfoliation in a "good basic" way: Dermalogica Daily Microfoliant has won all the beauty awards. This powder doesn't just exfoliate, it goes further by fighting against brown spots (thanks to the rice bran it contains). Perfecting, it refines the skin texture and fights against dilated pores and imperfections for a perfect skin effect.
- Pai SkincareBioregenerate Wild Rose Oil is the ultimate universal product. Whatever your skin type, it knows how to adapt. Sensitive skin? It provides a soothing effect thanks to its ultra-purified, no-frills formula. Dry and/or dehydrated skin? It reinforces the surface barrier, provides a good dose of beneficial lipids and prevents water loss. And if you have combination to oily skin, forget the conventional wisdom because it also regulates sebum production, especially on the T-zone. In fact, by providing the skin with a little oil, it learns to regulate itself. Very concentrated, we apply only a few drops for the whole face. The trick? Then apply makeup to the complexion for a luminous result. Magic!
The "good basics"
Whatever your desires, don't hesitate to consult our complementary files, such as the Essential Gestures at any age, or the one allowing you to take back the basis of these 3 essential gestures and to reread all the beauty tips related to this subject. You will then be able to adopt these new good habits as soon as possible!