Beauty posts
Our 7 favorite skincare oils
Between freshly arrived novelties and great classics, here are our facial care oils that meet all your needs!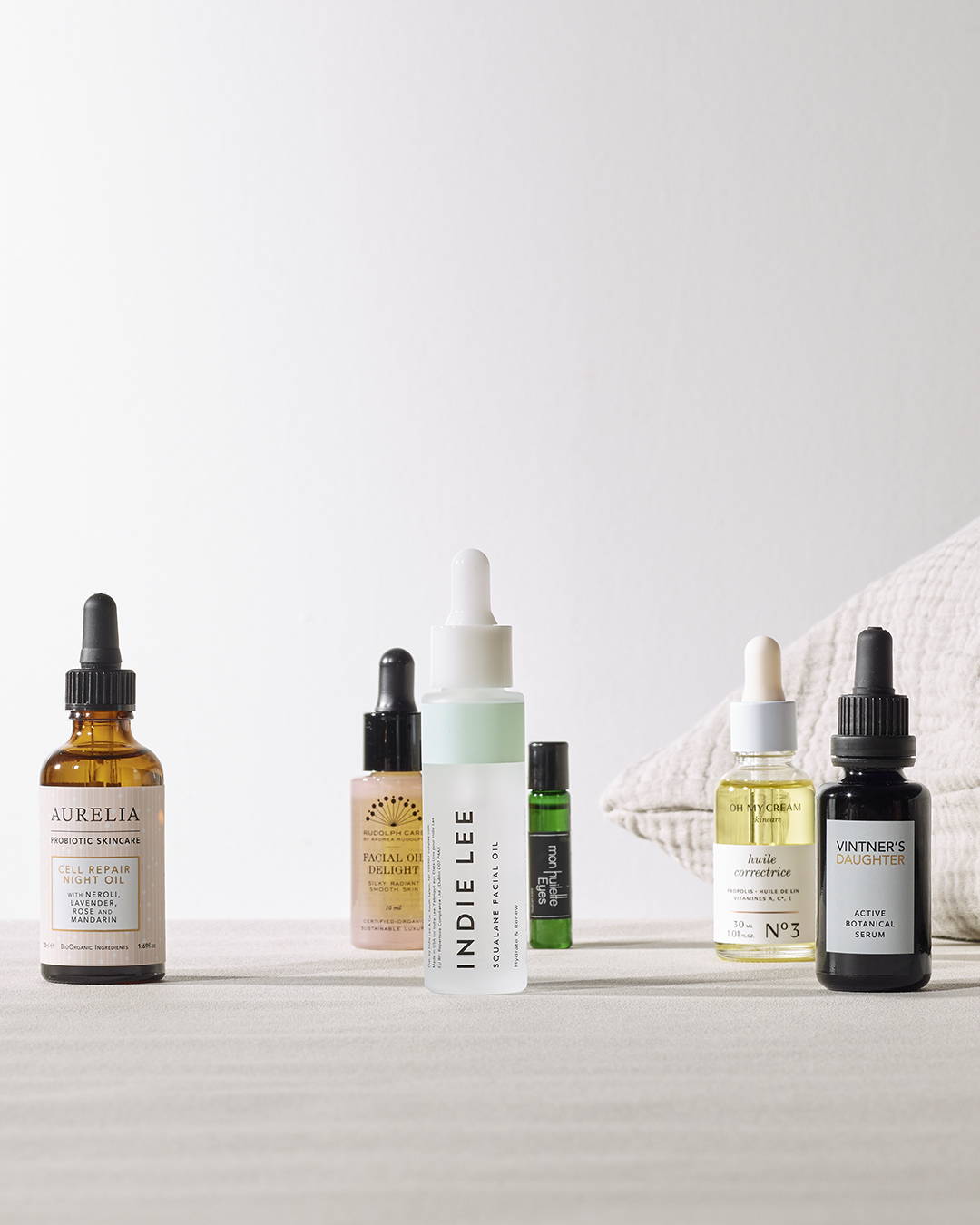 The featherlight basic 
Almost as light as water and fragrance-free, this skin care oil is ideal for getting started: universalIt penetrates the skin immediately, moisturizes without weighing it down and is non-comedogenic. Combination or oily skin? You should love it! Remember also that the squalane here is not of animal origin since it is a source of lipids that is also found in plants, including olive oil.
Squalane Facial Oil Indie Lee
The iconic oil that doesn't need introducing 
This care oil is a little bit like the "Swiss Army knife" for all skin types: ultra-regeneratingWe recommend it to young and mature skin alike to boost tissue repair when a pimple is slow to go away, to to attenuate brown spots or prevent wrinkles. Adored by reactive skin, its effect on the complexion is also undeniable.
BioRegenerate Wild Rose Oil Pai Skincare
The correcting oil! 
Because it was impossible to call it anything else... our skin care oil has been designed for combination to oily skin to correct shine and imperfections. In contrast to astringent skin care products, it gently regulates excess sebum and contains propolis and salicylic acid for a formidable anti-blemish action... but very gently. What to find a grain of skin tightened and clear.
L'Corrective Oil Oh My Cream Skincare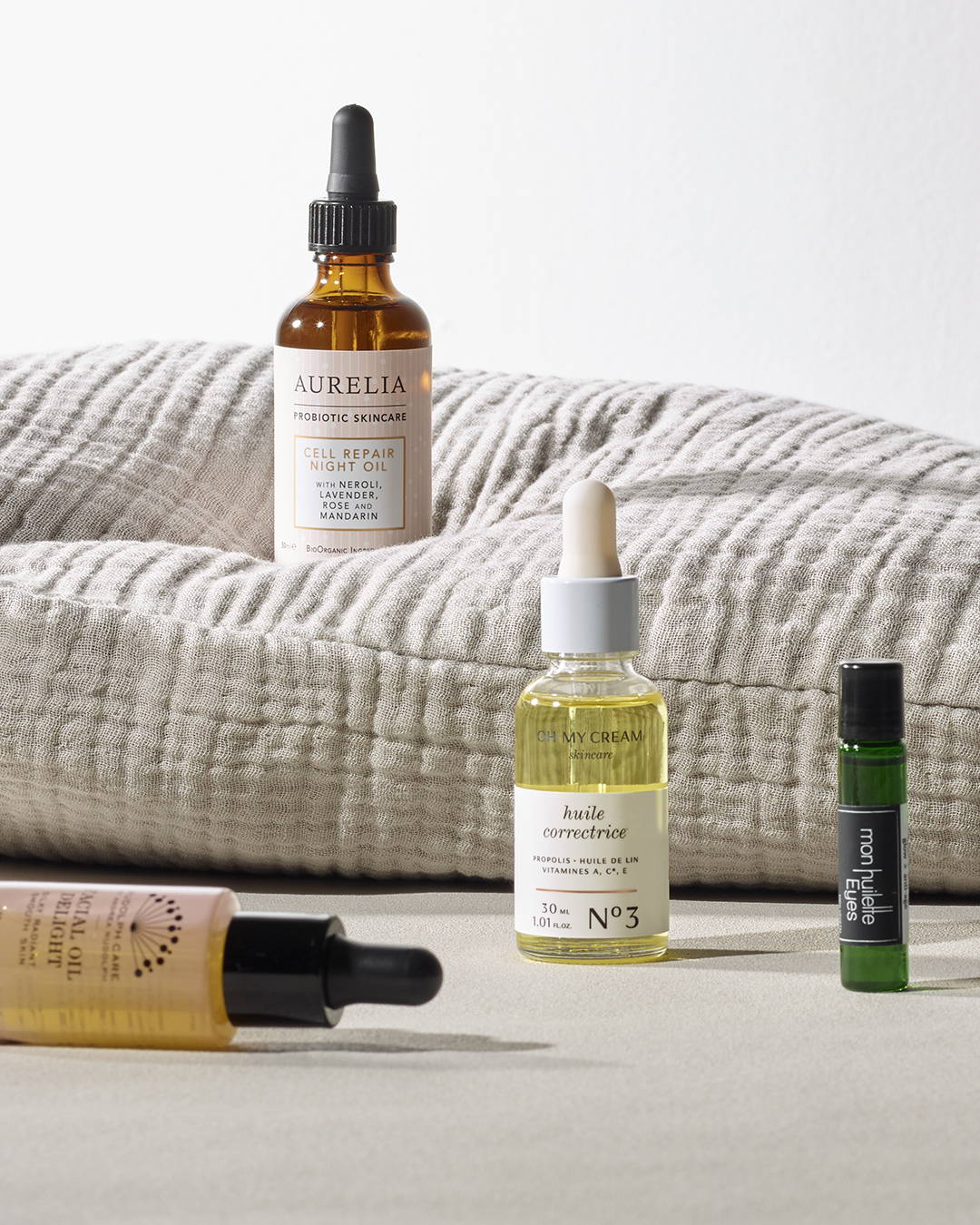 Complexion boosting vitamins 
Dull complexion or small pigmentary irregularities ? With its 5 plant oils, including acai (the brand's signature), this light, non-greasy skin care oil is suitable for all skin types looking for radiance and is ideal for preventing the first signs of aging.
Facial Oil Delight Huile Eclat Visage Rudolph Care
A blanket of orange-blossom 
Its blend of vegetable oils (including the most relaxing relaxing and anti-aging of hemp and mongongo) envelops normal to dry skin for a radiant a radiant complexion in the morning... And this natural perfume of neroli, lavender, rose and mandarin, a pure happiness!
Cell Repair Night Oil Aurelia Probiotic
The super anti-age oil
This little cosmetic jewel is the result of wine-making know-howrequiring a technicality and a patience of manufacture similar to a great wine... With its 60 nutrients With its 60 bioavailable nutrients, this care oil is equal to our most effective anti-aging serums and is suitable for all skin types.
Active Botanical Serum Vintner's Daughter
A surprise for the eyes 
It was probably a bit of a crazy gamble to design a 100% oily eye contour. And guess what? We never let go of it: refreshing and fast of use thanks to its roll-on format, it is applied in an instant and decongests dark circles and bags, while preventing the first fine lines.
My Oiltte Eyes The Oilettes