Shopping Guides
Which moisturizer is right for me?
A pillar of any beauty routine, the essential moisturizer allows - obviously - to moisturize, but also to treat all your beauty concerns: lack of radiance, wrinkles or loss of firmness, imperfections or sensitivities ... Here are our favorite moisturizers by concern!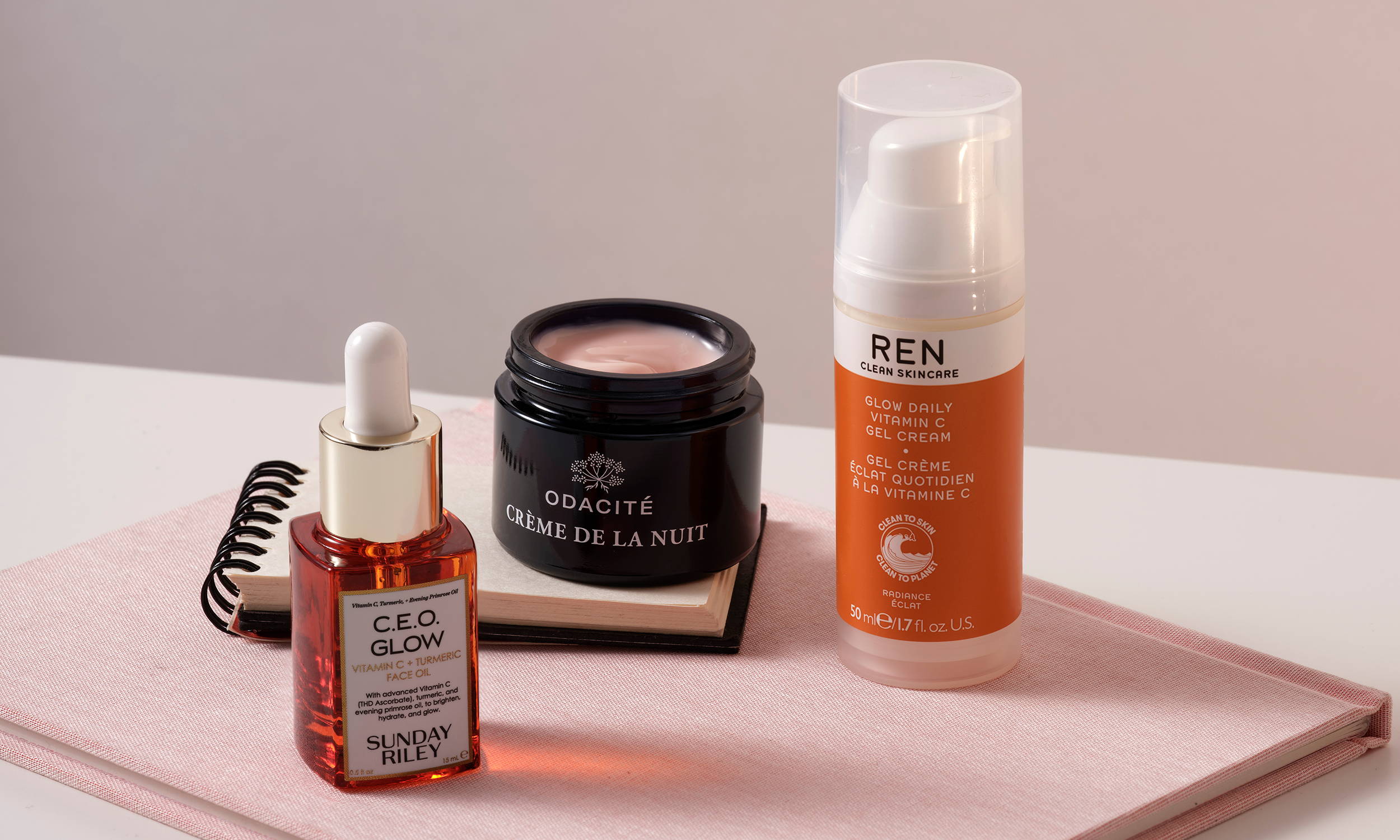 Our anti-aging moisturizers
Our moisturizing creams for dry skin
Our moisturizing creams for normal skin
Our moisturizing creams for combination skin
Our moisturizing creams for oily skin
Not quite sure what your skin type is?
Looking for a complete customized routine?
The essential moisturiser
Basically, the moisturizing cream allows to form a protective shield against the aggressions that weaken the skin, causing dehydration, sensitivities and premature aging. And it goes even further: to treat blemishes, spots, rebalance sebum production, or provide comfort, you will inevitably find among our clean creams But how do you find THE moisturizer that will change everything? Simply by knowing your skin type and its needs!
How to choose your moisturizer ?
We avoid ingredients that are not adapted to our skin type

:

The more active ingredients mentioned are at the beginning of the list, the more it means that they are present in large quantities. Therefore, it is better to read the most active substances first than the mention "

fragrance

"This is a real nightmare for sensitive skin...

Other active ingredients to avoid: colorants

(under the name "CI" followed by a series of numbers),

as well as denatured alcohol

(under the name "denatured alcohol") which are also not recommended for

sensitive skins,

at the risk of adding redness and dehydration.

Mixed and oily skins should avoid at all costs the active ingredients derived from petrochemicals

which form an occlusive layer on the surface of the hydrolipidic film (such as

mineral oils

under the name of "mineral oil") and which could cause a flare-up of imperfections.
Favour the "star" active ingredients in your moisturizer

:

the

vegetable oils

(such as sweet almond, jojoba, sunflower or avocado oil...) are non-occlusive fats that can even regulate the production of sebum in skin prone to shine and purify.

Shea butter and other nourishing plant waxes

are still to be preferred if you have

dry skin

... Normal to combination skin can look for

aloe vera

as well as

hyaluronic acid

for maximum hydration, without weighing down and while relieving tightness. Finally,

active ingredients such as peptides, ceramides and vitamins, loaded with antioxidants

Finally, active ingredients such as peptides, ceramides and vitamins, loaded with antioxidants, help fight against skin aging as well as the effects of pollution, which give a dull complexion and even cause small imperfections and pigmentation spots.
Choose the right moisturizer for your skin type
Which moisturizer for mature skin
It is time to destroy a myth in cosmetology: an anti-wrinkle cream will not make you gain 10 years. However, an anti-aging cream can boost our skin's functioning by stimulating cell renewal, repairing the damage caused by excessive sunlight, and protecting us effectively against external aggressions that accelerate aging. We cannot reverse the course of time, but we can help slow down its effect on the skin.
Shea butter to nourish, hyaluronic acid to moisturize, lactic acid for smoother, more luminous skin... Our moisturizing creams have no shortage of active ingredients to help us feel beautiful and comfortable in our skin at 50, 60, 70 and beyond! Discover which better-aging routine is right for you.
Which moisturizer for dry skin?
In lack of lipids, dry skins will have to rely on rich moisturizing creams, creamy moisturizers, or even balms. In short, real soft textures to protect their hydrolipidic film which is altered. Shea butter, avocado, evening primrose, safflower or borage oils... are all ingredients to look for in the formulas, to better protect your skin and say goodbye to minor flaking and lack of comfort!
Which moisturizer for normal skin?
It's not a dream, even a normal skin needs a moisturizer every day. This will prevent dehydration from setting in, sensitivities and faster aging of the skin... You should choose a face cream with just the right balance between water and fat. And why not go for preventive anti-aging ingredients such as hyaluronic acid for an even more perfect skin... And for longer!
Which moisturizer for combination skin?
A somewhat capricious T-zone that produces more sebum than average and uncomfortable cheeks... Combination skin is the most common and to balance it, you should opt for formulas with more moisturizing (water) than nourishing (oil) ingredients. The little trick that changes everything? Start by applying the moisturizing cream on the cheeks and then finish with the T-zone, which allows us to dose the right amount.
Which moisturizer for sensitive skin?
When the hydrolipidic film that covers the epidermis is altered, the skin no longer has a sufficiently effective shield to protect itself from aggressions such as the cold, pollution and various bacteria... Moisturizing creams are thus more than essential to create a new barrier. Note that most of them also contain anti-inflammatory active ingredients and even other ingredients that allow the skin to strengthen its own defenses... A must when you know that a perfectly protected sensitive skin will age much less quickly.
Which moisturizer for oily skin?
Oily skin is defensive skin: it produces more sebum than average to protect itself against external aggressions. They are therefore easily recognized by their shiny areasThe result is a more or less localized problem on the entire face. And by domino effect, excess sebum can also cause imperfections by clogging the pores. One will thus bet on moisturizing creams to light textures with rebalancing or even purifying formulas. Because yes, oily skin must not skip the moisturizing step or it will produce even more sebum to defend itself!
Discover all our tips for finding the right moisturizer.