Beauty Posts
Beauty Empties: Ellie has completed these 7 treatments to the last drop
While the Oh My Cream team's bathrooms are overflowing with skincare products, there are some gems that have a very special place on their shelves... Products tried out out of curiosity or adopted to treat a skin problem, but finished to the last drop! Discover the 7 finished skincare products that Ellie, our Head of Content, particularly loved to reduce her imperfections and moisturize her dehydrated skin.  
Ultra-sensorial cleansing oil
The finished product: Deep Cleansing Oil Huile Démaquillante Hydratante Susanne Kaufmann
"I'm a big fan of the sensoriality of Susanne Kaufmann products, especially the iconic Purifying Cleansing Gel Gel Nettoyant PurifiantI was therefore eagerly awaiting the arrival of a cleansing oil in their range! The oil removes make-up perfectly, rinses off easily and leaves the skin soft and luminous, without forgetting the delicious scent of the cult Purifying Cleansing Gel. I'm not disappointed and I'm already on my third bottle."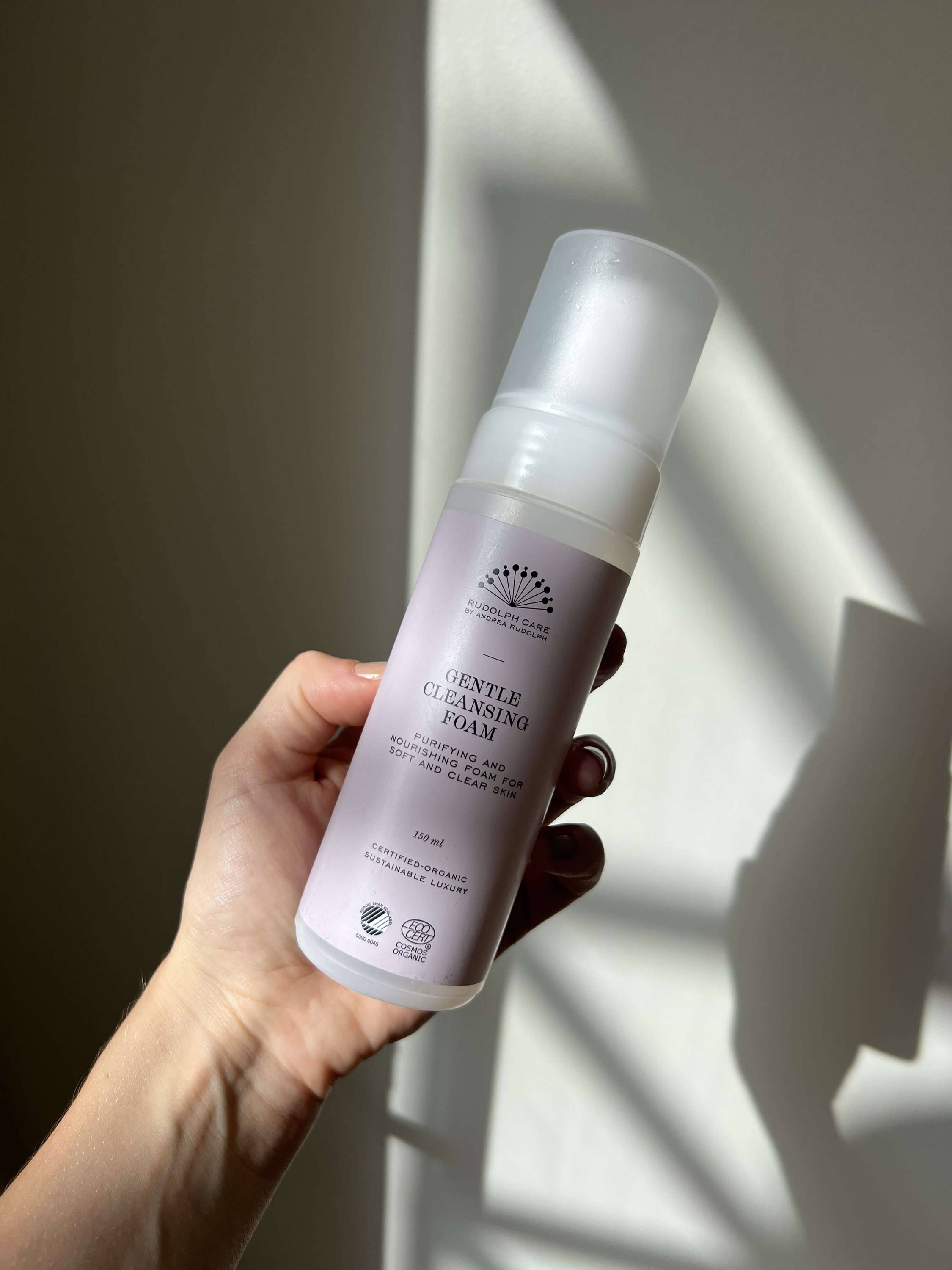 The essential cleansing foam
The finished product: Gentle Cleansing Foam Rudolph Care

"When I love, I'm pretty loyal, and I have to admit that this cleansing foam has been with me for a while now! It gently cleanses while leaving my skin ultra-comfortable, and its cotton and vanilla scent offers a real cocooning moment in the bathroom. Its little bonus: its foam is so creamy that it can also be used as a shaving foam!"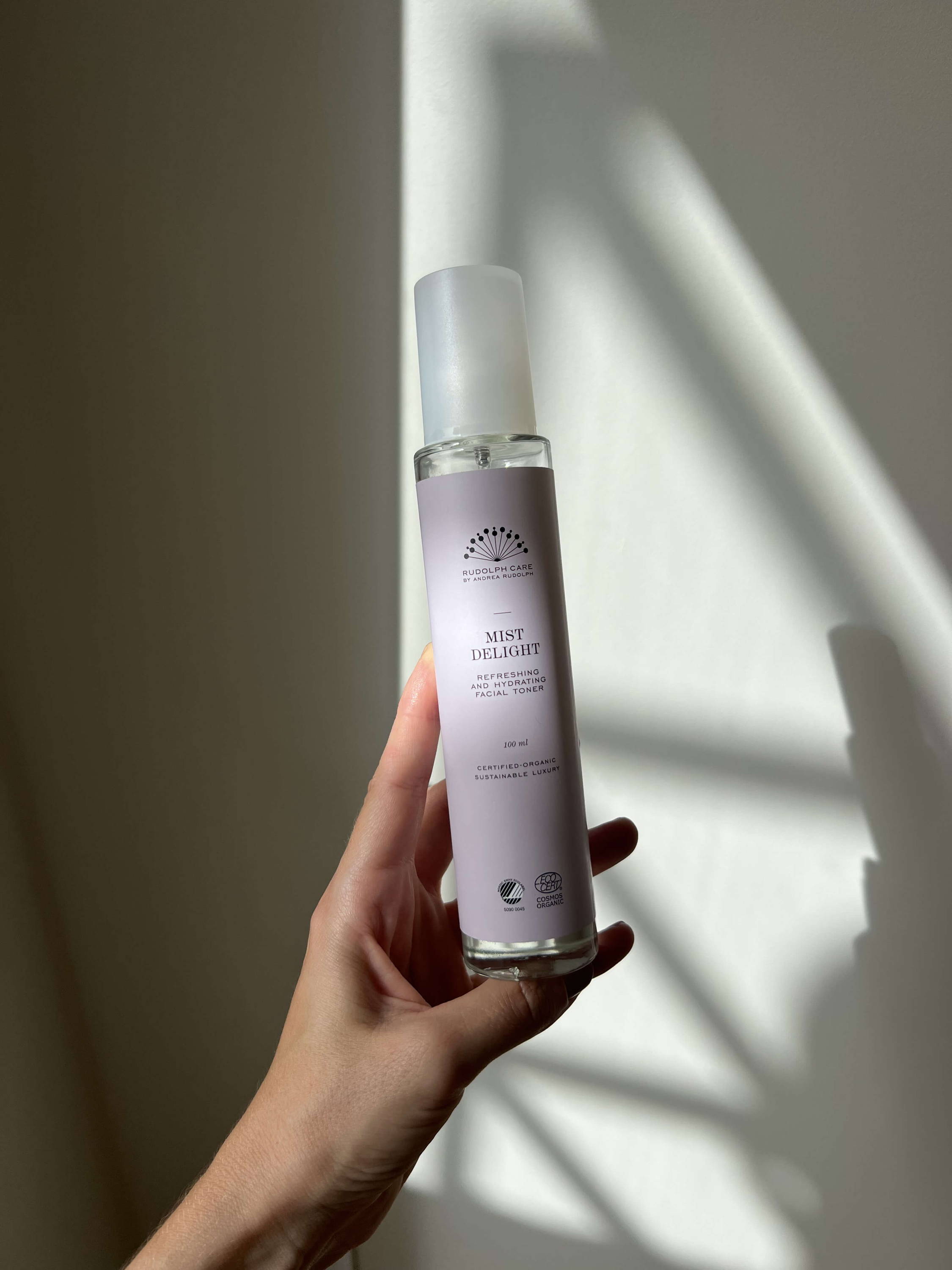 The refreshing facial mist
The finished product: Mist Delight Refreshing Mist Rudolph Care
"The latest addition to my routine, Mist Delight rounds off my cleansing routine to perfection before moving on to the skincare steps (serum and moisturizer). Rich in natural active ingredients, this refreshing mist moisturizes, soothes and protects the skin, and helps better absorption of the active ingredients present in the rest of my routine. I particularly liked it this summer for its refreshing effect!"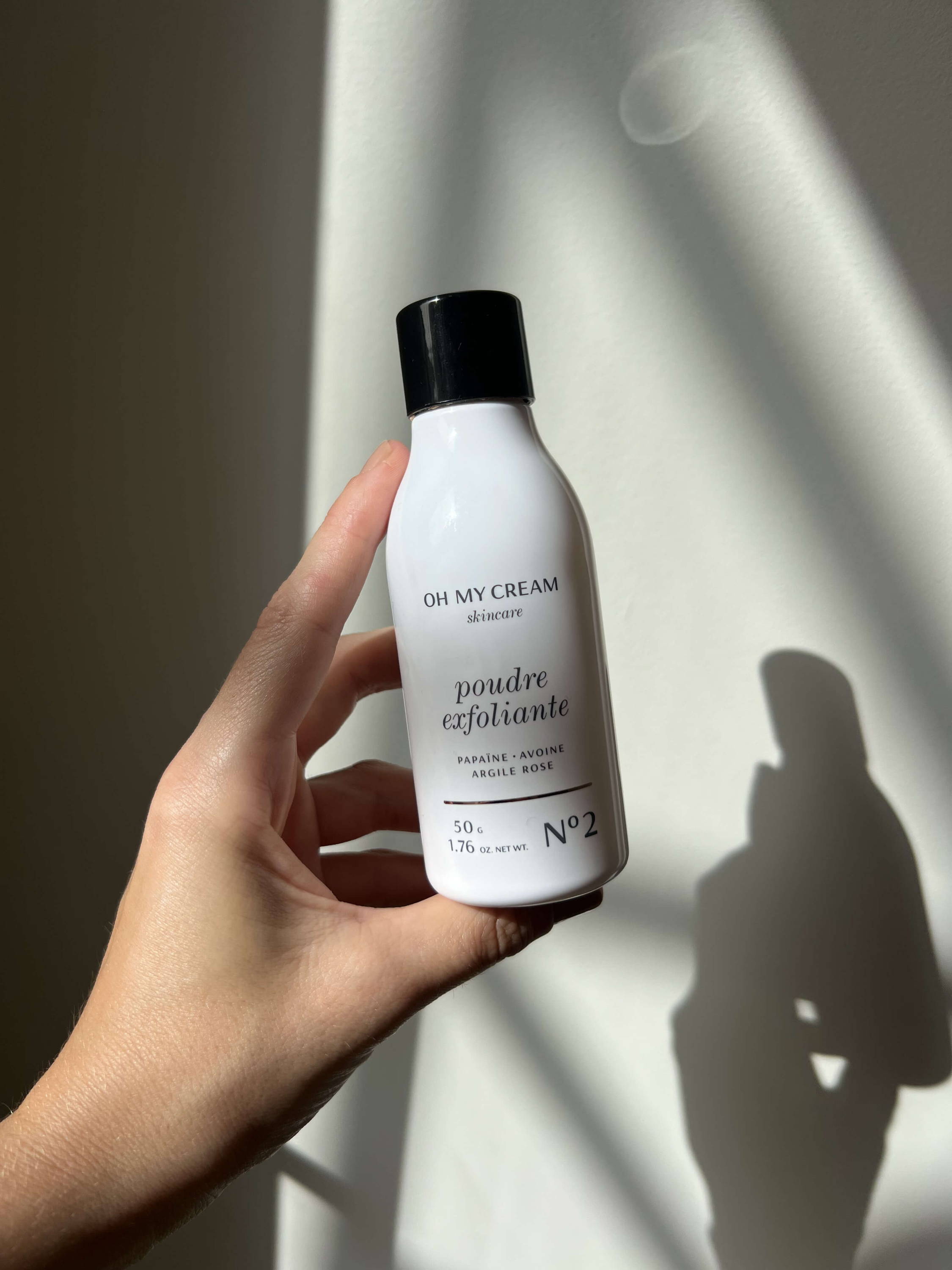 The "perfect complexion" powder par excellence
The finished product: Exfoliating Powder Oh My Cream Skincare
"This is the 'perfect complexion' product I've come back to. For a long time, I used exfoliants that were too aggressive for my skin before I realized that they weren't the solution for my hormonal acne. So today, I opt more for a gentle exfoliant (this one with papain enzymes). Dead cells are swept away and my skin is smoothed, without aggressing or drying it out. I love it!"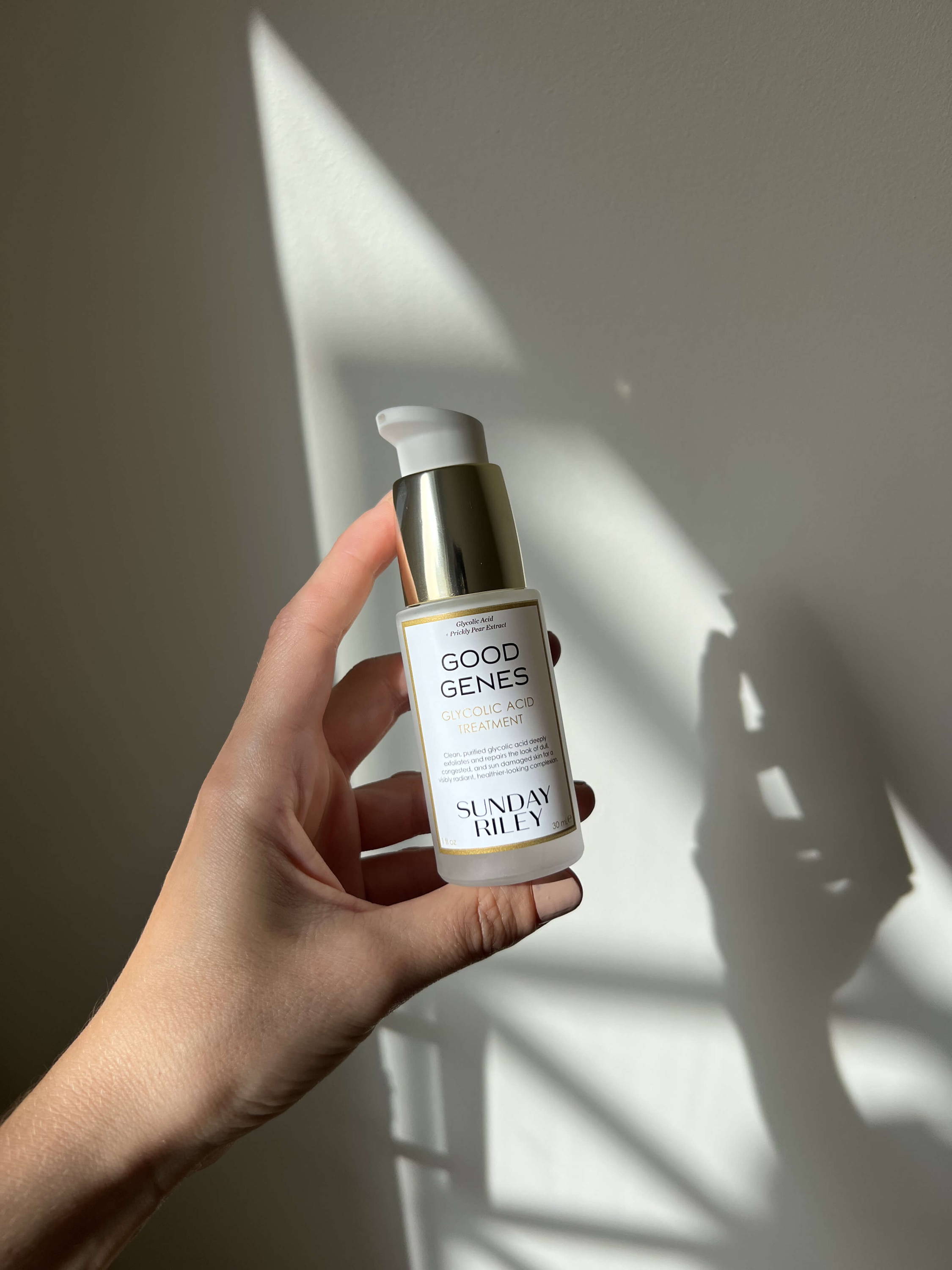 The cult multi-action serum
The finished product: Good Genes Glycolic Acid Serum Sunday Riley
"I'd tested it when the brand was launched at Oh My Cream, but it didn't suit me at all at the time. After hearing the team at the office talk about it, I wanted to try it again and... I love it! It really delivers what it promises : after over a month's use, my skin is glowing(hello glow!), my skin texture is refined, and I have visibly fewer imperfections and fine lines. I repurchase!"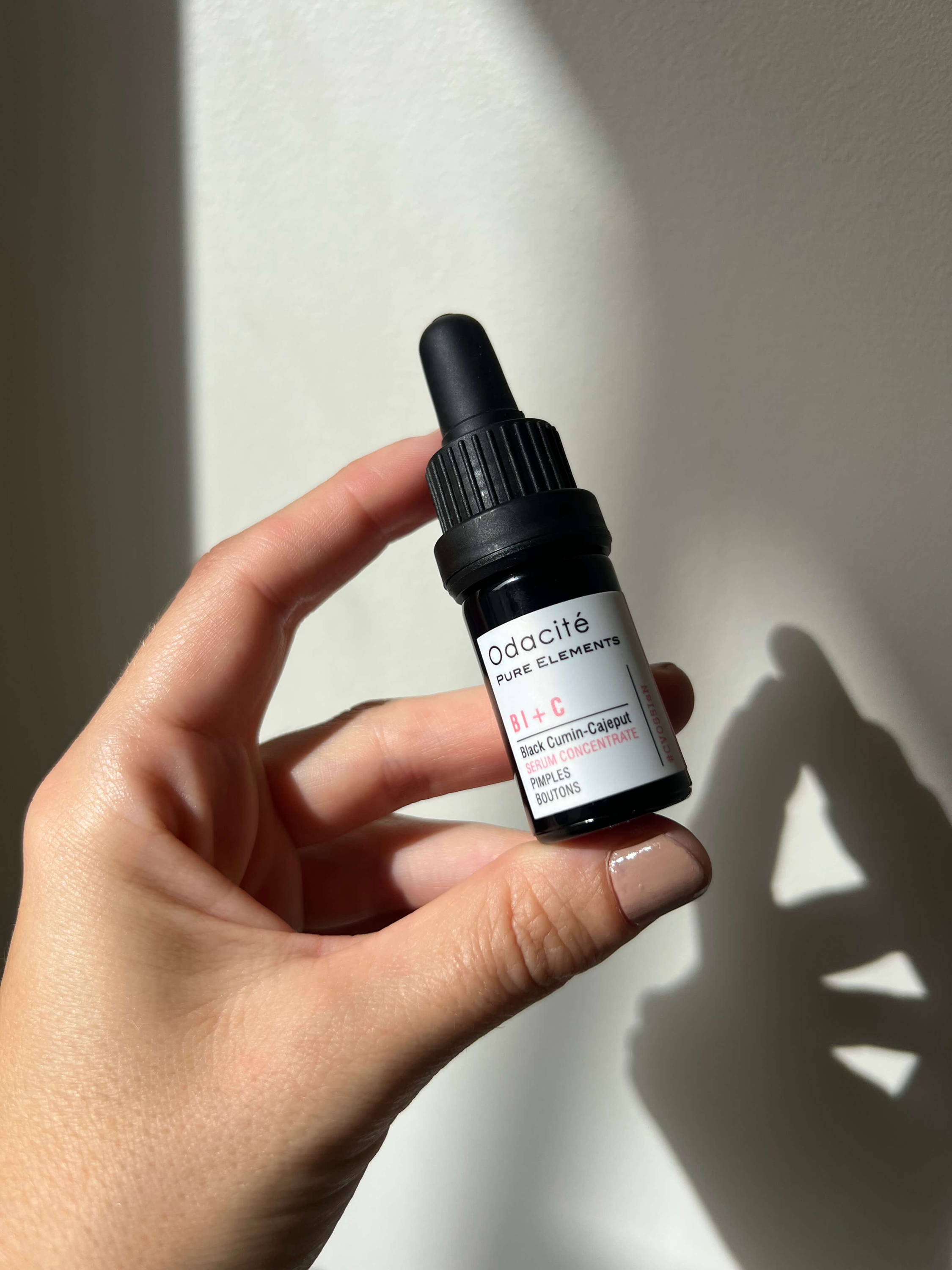 Anti-blemish booster serum
The finished product: Bl+C Serum Concentré Anti-Imperfections Black Cumin + Cajeput Odacity
"This is my new little darling for blemishes. I use it topically whenever I feel a pimple coming on, and it minimizes its appearance. In fact, I've already had one pimple reabsorbed in just one night! It also helps reduce the redness often associated with blemishes... A new must-have."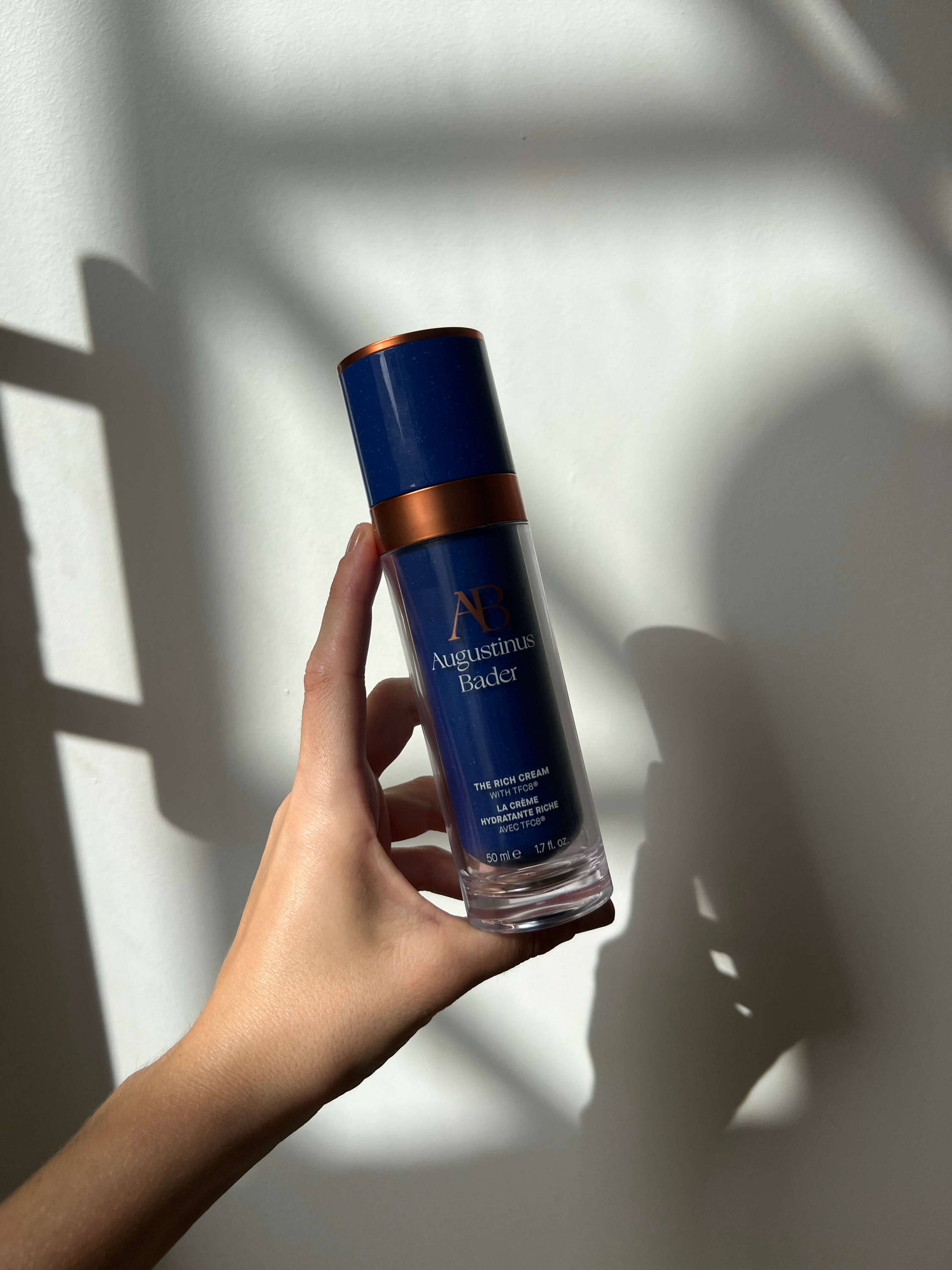 The Holy Grail of anti-aging
The finished product: The Rich Cream Crème Anti-Âge Riche Augustinus Bader
"People often talk about this cult cream for its anti-aging action, but its effectiveness on my blemishes and dehydrated skin simply blew me away. After several weeks' use morning and night, my skin is visibly more hydrated and comfortable, the little marks of old pimples have completely disappeared and I have far fewer imperfections... As a bonus, I've obviously seen results on my fine lines, especially around the eyes. In short, it's clearly my new obsession! 
Ellie's favorite treatments
Do you still have a question or need advice? Write to us at consultation@ohmycream.com, our beauty coaches will be delighted to help you.