Beauty posts
Help, what to do when wrinkles and spots strike together!
What do you mean you don't want a second youth? We're kidding of course :) It is not so rare at the age of 45 and over, to observe a small increase in imperfections. In fact, several factors can trigger pimples, several factors can trigger pimples and this, at any age. But should you give up your favorite anti-wrinkle cream and switch to purifying products? We tell you everything!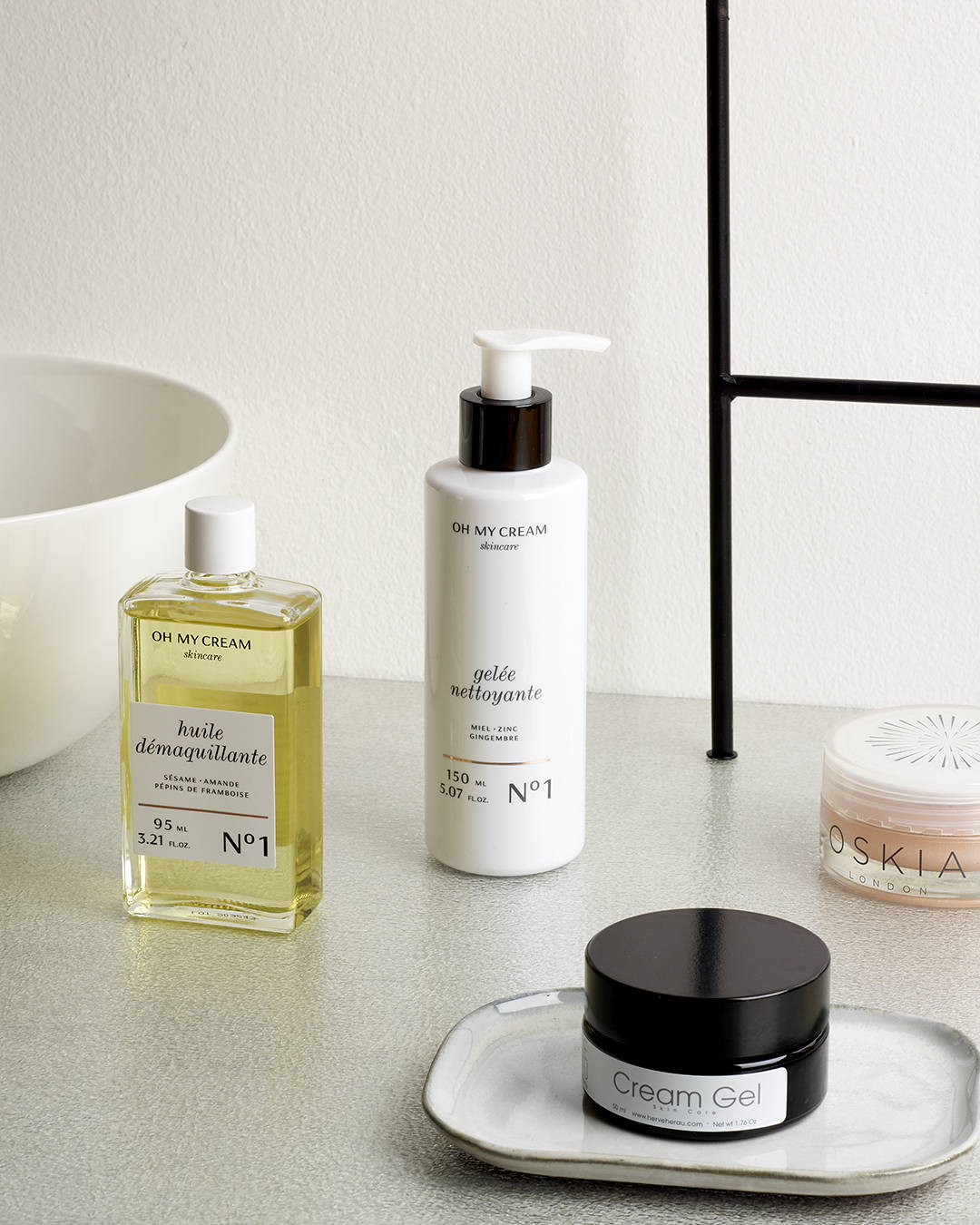 Why the sudden flare ups? 
Whether you develop spots at 15 or 56, it's never easy. And it's even more of a psychological shock when they strike later in life if you didn't have them the first time around. Here is a list of the principal factors that can cause spots to appear: 
The

hormonal variations

(in particular the

menopause

& perimenopause)

A

drug treatment

of long duration

A big peak of

stress

From

unsuitable cosmetics

(too rich or comedogenic)

A

complicated lifestyle

: food, tobacco, lack of sleep...
But you can create a skincare routine that is both anti-ageing and helps to get rid of spots 
The good news is that wrinkles, dark spots and pimples have common active ingredients to be treated. So there's no need to wander through the anti-imperfection aisles of drugstores dedicated to young skin ;-)
A balanced double cleanse
It's all about balance... Start with a light, easy-to-rinse cleansing oil with plant oils, then follow with a softening honeyand zinc regulator. From this stage, the skin is rebalanced.
Cleansing Oil + Cleansing Gel Oh My Cream Skincare
Bespoke hydration  
A pinch of beta-glucan (from oats) for an antibacterial action a little bit of antioxidant raspberry powder to treat skin aging and and regain a beautiful skin texture.and much more... The jars Hervé Herau are real little potions to pamper unbalanced skin.
Cream Gel Skin Care Hervé Herau
A serum for when it all goes wrong 
With the help of certain well-chosen active ingredients that work in synergy, we can now really make sure to both prevent pimplesbut also accelerate their healing. In short, make sure that they go away as quickly as they arrived! Salicylic acid, thyme or pine essential oil are ingredients to rely on and found in this serum.
Age Bright Clearing Serum Dermalogica
An anti-ageing purifying mask 
Without overdoing it in your routine, AHAs (exfoliating fruit acids) are great for unclog pores and prevent imperfections. In addition, they boost cell renewal, thus helping to slow down the aging process. With its prebiotics to rebalance the skin flora and lactic acid to moisturize, there's no doubt that this mask is an excellent investment.
Still have questions? We are always available to help you find your ideal beauty routine. So don't hesitate to send us a note at consultation@ohmycream.comAlexandrine and Charlotte will be happy to help you :)