Concealer: our tips for choosing the right one and applying it like a pro
L'anti dark circlewhen applied properly and with the perfectly adapted colour , works miracles on all skin types! However, beware of its double-edged effect because the opposite is also true... Too light, and you get a deadly effect, too thick and the result during the day just makes you want to go and remove your make-up. We give you all our tips for a perfect application and the keys to choose thedark circle remover will never leave your bathroom or your handbag again!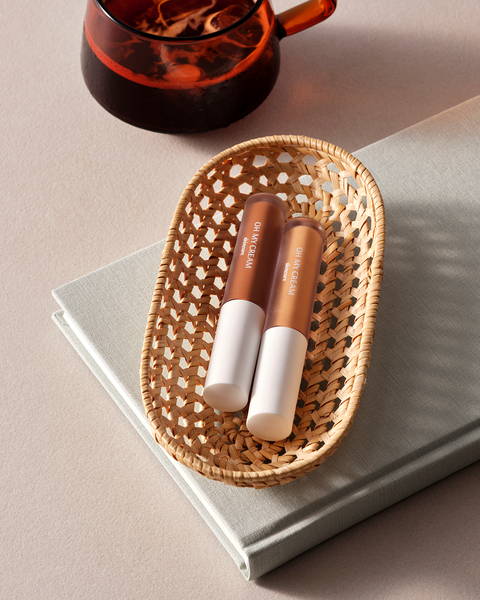 Concealer, a must-have in your make-up kit
Because it is able to camouflage the remnants of a too-short night, a small pimple or even localized redness, thedark circle remover is without a doubt THE product that is found in every makeup kit. In fact, if there was only one product to have (even before the foundation, yes yes!), it would be this one. The reason? It is precisely its multi-functional aspect since it can actually be applied on all areas of the face, by touches. What to give an immediate "good-mine" effect to all the complexions, without exception.
But beware: depending on its texture, the shade chosen and its application, the dark circle concealer, if poorly chosen, can also have the opposite effect and cruelly lack naturalness! Finally, it is also important to remember that an anti dark circle cream has its limits: when dark circles are strongly marked - unfortunately, the reason is mainly genetic - it may be necessary to invest in a good eye contour (with caffeine, for example, to stimulate blood circulation). If the imperfections or spots are also very marked, it is better to precede it with a slightly green correctorto neutralize the red, before using the concealer.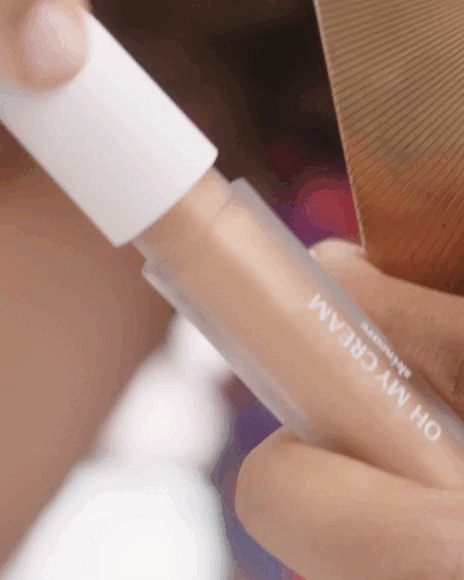 How to choose the right anti dark circle?
The best concealer There is no universal concealer because not everyone has the same skin, the same criteria, the same desire for coverage... Let's start with the texture: generally, the dark circles Generally speaking, compact concealers are better suited to skin that tends to shine easily and is looking for a lot of coverage. But like all rules, there are exceptions... we'll tell you more right after ;-) One of our favorite compact concealers? L'Enlighten Corrector Jane Iredale which also has a universal shade. If you have normal to dry skin and are looking for light coverage, concealers with a brush or other applicator AND liquid are the best option (like with the True Skin Serum Concealer Ilia). Finally, if you have normal to dry skin, a very dehydrated eye area and are still looking for coverage, theA Cover Up RMS Beauty is the perfect choice.
How to apply concealer correctly? 
Apply the dark circle remover directly to the shadow areas only. Ideally, start at the inner corner of the eye, but keep in mind that no two people have the same shadow areas. If you have bags under the eyesIf you have bags under the eyes, the dark areas are less close to your eyes but will be located more towards the bottom of the circle, in a semi-circle. This is where the product should be applied.
Work the material with your fingers or a small flat brush. Alternate tapping and gentle sweeping movements.
To camouflage larger areas such as marked redness, opt for a wide flat brush or again with your finger. 
To hide small pimples, the best trick is to use a very small brush, such as a lip or liner brush: add material directly to the skin, tap with the brush and finish with your fingertips. You can also use a very light powder to set the result. 
For a "lift" effect on the eyes, use a small brush and add some anti dark circle on the outer corner of the eye.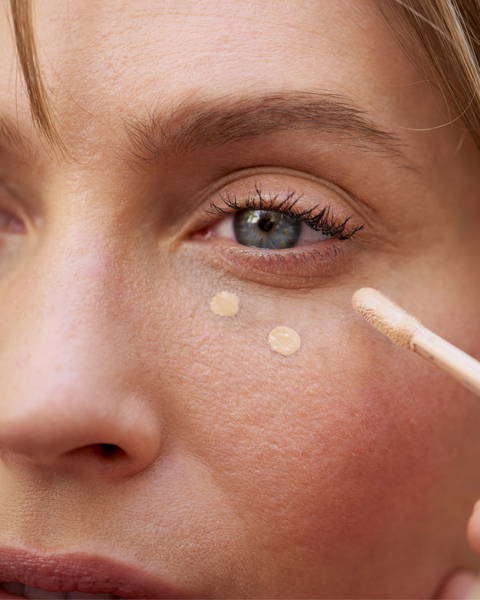 Mistakes not to be made
Avoid applying your dark circle remover where the areas are already light to maintain a natural effect. 

The dark circle remover that fades into the features? If you're sure you've got the right anti-dark circle cream, it may be that your eye cream applied before is too rich. Remove the excess with a tissue or matte paper. 

When the finish is too thick, it is because there is too much material. It is better to add material gradually, work it in, then add more if necessary and so on. 

Use a

dark circle remover illuminator

on blemishes: more and more concealers have light-reflecting pigments that are great on dark circles and shadows... but less so on blemishes as they highlight them. So make sure you have the right one ;-)
Using too light a concealer has the opposite effect: it makes you look bad and highlights the imperfections you were trying to hide. If in doubt, use the darkest shade.

As you can see, like all other beauty products, the best dark circle remover for you won't necessarily be your neighbor's favorite. But once you know your skin type and know how much coverage you want, it becomes much easier to choose. Of course, our job as Beauty Experts is to guide you: so if you still have questions, don't hesitate to write to us at consultation@ohmycream.com!