Lifestyle
Sleeping Beauty !
Our "In the beauty cabinet" interviews involve us systematically asking women who inspire us to share their beauty secrets. And many of them talk to us about sleep! A good night's sleep really is important to repair your skin… but, sleeping isn't as simple as that, especially when we are running around all day and we have trouble putting our screens down in the evening. Here, we are sharing our tips to fall asleep just like Sleeping Beauty!
"I meditate" – Flore, Project Manager
"After a long day, I am often faced with insomnia. All of my thoughts come tumbling out and it is difficult to fall asleep. Rather than allowing my emotions to take control of my reason, I have learnt to face up to them and listen to my body and environment. For a few months now, I have been meditating for 10 minutes each evening with the Head Space app. Sat on my bed, my feet firmly placed on the floor and my hands resting on my knees, I launch the app and leave the sweet voice of Addy Puddicombe, the creator of Head Space, guide me. I concentrate on inhaling and exhaling. I focus on each thought that worries me and force myself to return to the present, leaving them behind me. This ritual has changed my nights and I can no longer live without it. I don't fight to fall asleep anymore and I feel much more serene before bed and in the morning."
"I prepare a clean and fresh bedroom" – Jessica, Head of Buying and Operations
"For me, this is the crucial factor to sleeping well and feeling good in my bedroom. Each evening, I open the windows to air my room for a good hour, I spray it with a few drops of lavender essential oils to make it relaxing, and I re-make my bed with fresh linen which smells of clean laundry. I try to always keep my room tidy even if it is always very tempting to leave out my cashmere jumper that I was wearing all day long… This ritual is part of my preparation for bed! Finally, I pull out a pair of comfortable cotton flannel pyjamas and in barely a few minutes I'm usually fast asleep!"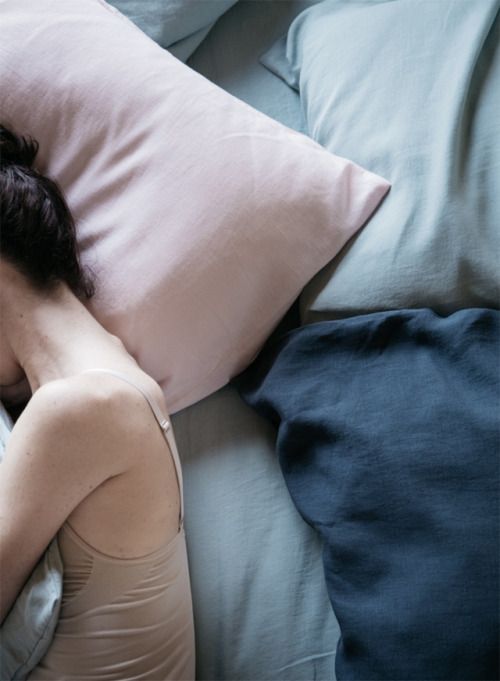 "I take a few drops of Bach Flower Remedies" – Margot, Head of Retail Projects
"When I go to bed, I'm usually stressed, I can't easily relax and release the pressure of the day. That's why I regularly wake up at night. I tried many remedies (essential oil, soft music, grandma's recipe...) but nothing worked. After a lot of research, I finally found THE product that I can't get rid of! My best friend and my mother told me about this product: Bach flowers, Rescue Night. It is a product that is composed of the five Bach flowers (Rose, Impatiens, Clematis, Star of Bethlehem, Plum myrobolan) which are supposed to bring "comfort, patience, control of emotions, attention and courage". This product also exists for the day (very practical when I have a big day to overcome!). Before going to bed, I take a few drops of Bach flowers and I fall asleep quickly. My nights are calmer, relaxing and above all really restful."
"I take the time to remove my makeup" – Cécile, Head of Training
"There is one step I NEVER skip in the evening, and that is makeup removal. I already teach it all day long to our new recruits as being THE most important phase of their skin care routine. Not to mention that I also repeat it to everyone around me! If I skipped this step, I would really feel like I was betraying everyone!
Beyond that, it's a little interlude that relaxes me and makes me feel fresh, it really soothes me before going to sleep. Sometimes, after a really intense day, I do it as soon as I get home to have the feeling of eliminating the day and moving on. And by the way, no matter what time of the evening, night or even where I am, I never forget this rule. The few times (a long time ago, I promise!) that I listened to that little voice telling me "come on Cecile, go to bed, it's not that bad, you'll see tomorrow", I found myself getting up in the middle of the night to remove my makeup because I didn't feel well. So now it's really not an alternative, I remove my makeup every night so I can go to bed with healthy, breathing skin and wake up the next day with a glowing, rested complexion."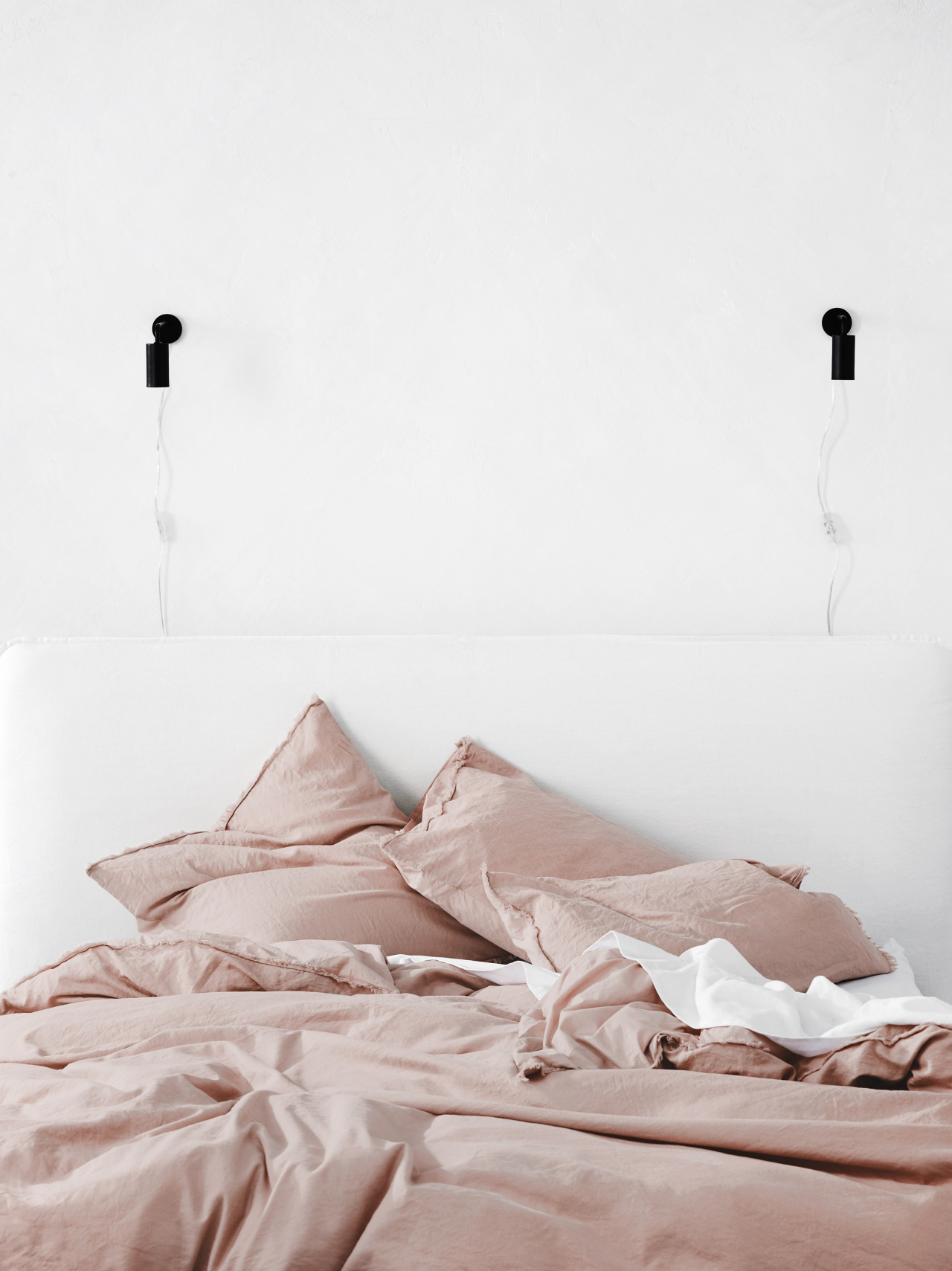 "I read" – Margaux, Director of E-Commerce
"I'm on social media all the time for Oh My Cream and I admit I have a hard time picking up at night. Every time, I get trapped at the same time: I set my alarm for the next day and then I'm irresistibly drawn to the Instagram icon and find myself blissfully watching the latest stories. I usually stay "stuck" like this for a good 20 minutes. By the end, my eyes hurt, I feel a bit dazed and I hardly fall asleep. On the other hand, when I make the effort (which requires a lot of willpower!) to put my phone at the foot of the bed and take a book, it changes everything! I forget about my day and my constraints, my mind calms down and then I fall asleep like a baby. What is crazy is that really in the morning it has nothing to do with it, I wake up in a better mood and in shape, as if those 20 minutes before bedtime were the most important ones, the ones that finally condition the quality of sleep... and of waking up!."
"I use essential oils" – Pauline, Head of Customer Services
"If I have to get up earlier, knowing that a long day or important event awaits, guess who will be buried under their duvet? Thank you, insomnia! To avoid tossing and turning, I prepare everything I can the night before to make the morning easier: I get out the perfect outfit (right up to the socks), I pack my bag, my lunch… and before going to sleep, I light up my Muji essential oil diffuser for twenty minutes. Sweet orange and lavender immediately relax me and prepare me for sleep. It changes everything."
"I have a bath" – Juliette, Founder
"I don't have any trouble falling asleep at night: I'm usually pretty exhausted from my day and sleep never takes long to come! So it's not so much a need as a desire, during particularly busy or stressful periods, to take a little 15 minutes to have a good bath before going to bed. It's a kind of decompression break: I pour a good dose of bath oil (I usually love the particularly relaxing Atlantic Kelp And Microalgae Anti-Fatigue Bath Oil from Ren Skincare. But right now, I'm loving the Susanne KaufmannWinter Oil Bath with its wintery orange and cinnamon scent), light a candle, and force myself to stop thinking about anything! Afterwards, I'm sure to get a good night's sleep!"
"No more screens in the evening" – Marion, Director of Retail
"When we moved house to our new address, it took a lot longer than expected. The result was that my partner and I spent 20 days in an Airbnb. It was a lovely place, but it didn't have a television and the Wi-Fi connection was temperamental. And, in fact, we loved it! We spent longer having dinner. There was no television noise in the background and we listened to relaxing music. No more long sessions on the iPad or endless internet browsing… Instead, we read or watched a good film that we had chosen. We're not too sure that the television will play a big part in our new living room…"