Behind the scenes
The CBD Super Serum, our new find from Aurelia Probiotics
When one of the signature brands for sensitive skin bets on cannabis, it results in a prodigious serum, with soothing properties of course... but not only! This universal novelty with anti-aging powers, boosting radiance and hydration, may well make your skin totally addicted .

What exactly is CBD? 
You may have heard of it, as cannabis products are becoming more and more widespread... CBD is one of the many molecules in cannabis, namely cannabidiol. But then, we risk to get high at the application of this novelty? One of the many benefits of this active ingredient is to soothe your skin yes, but not to awaken the senses! Let us put right away the points on the i: the CBD is not considered as a narcotic, because it does not contain any trace of THC (this one, it is the molecule classified in the box of the drugs and forbidden in France). Thus CBD does not have the slightest psychoactive effect. On the other hand (and it is proven!), the CBD is known for its very anti-inflammatory and super-hydrating properties ... We are therefore far from the simple marketing argument that would push us to use just to brave a ban ;-)
Why CBD Super Serum has revolutionized our beauty routine.
Because, coupled with the purest plant hyaluronic acid, CBD works wonders on all skin types without exception. Thus, CBD Super Serum Aurelia Probiotic drastically improves the skin's hydration level, while stimulating collagen synthesis (this component naturally produced by our skin and which gives it all its bounce). Finally, it smoothes wrinkles and fine lines linked to dehydration as well as age, boosts radiance and calms reactive skin. In short, it does almost everything!
As the icing on the cake, CBD Super Serum is fragrance-free, suitable for the most sensitive skin and all ages, making it perfect for both preventing and curing most skin ailments.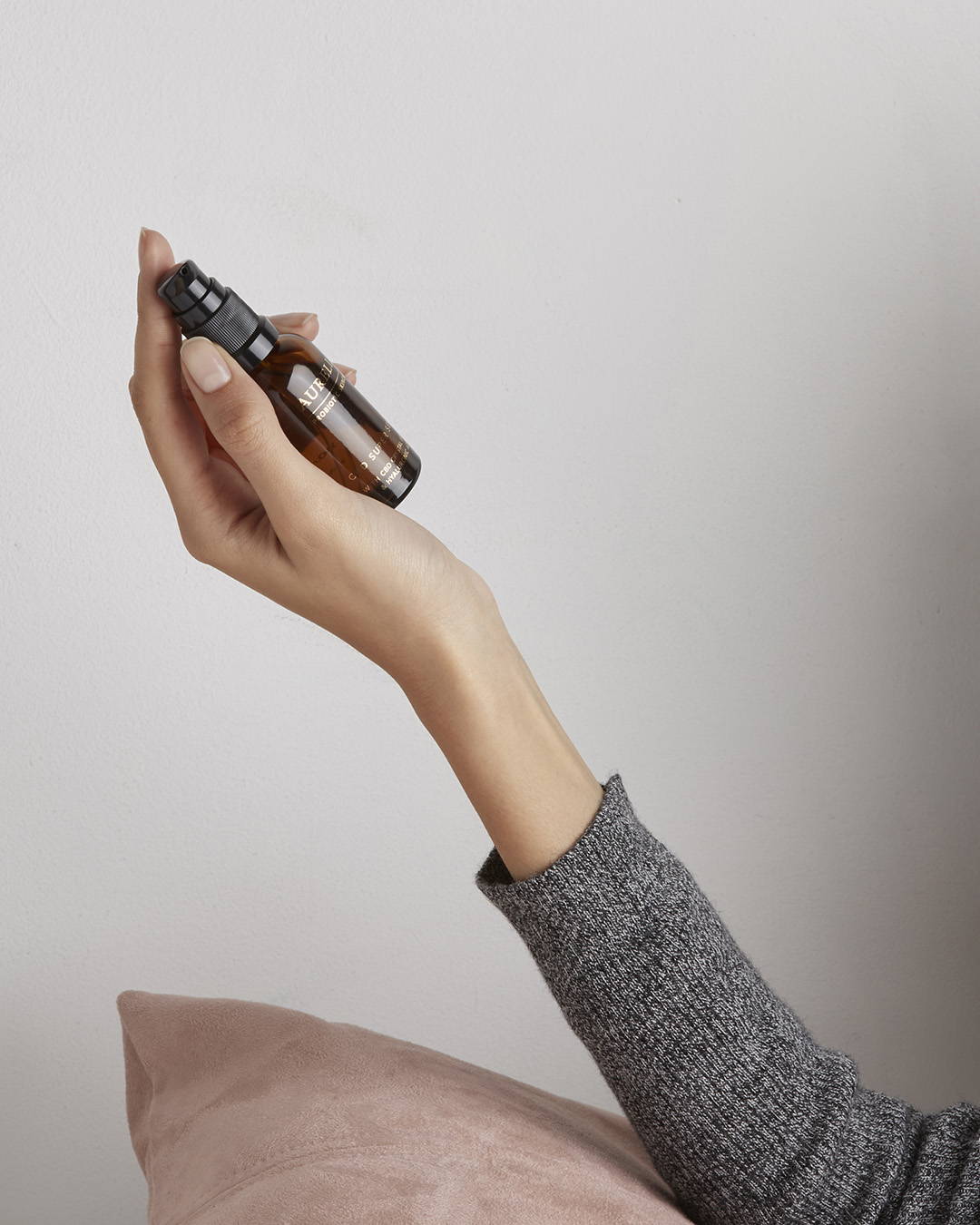 How do I use it? 
Like a classic serum, under your usual moisturizer, morning and night. And because its formula is very light, it is absorbed quickly! 
And if I need more of a boost?
Combine with CBD Super Serum the Probiotic Concentrate Aurelia Probiotic! In this small bottle are only good bacteria, which act directly on the skin flora to solve an armada of problems, from imperfections to aging or sensitivities and even pigmentation spots ... 
Aurelia's Probiotic new products