Beauty posts
Our tips for gorgeous hair this summer
Between false reflections, split ends and ultra-dry hair (and untangling), the bill is salty... like the sea water you plunged head first into ;-) Add to that the chlorine and the sun, and you get a cocktail that's not to be missed. Discover all our tips to keep a mermaid hair this summer!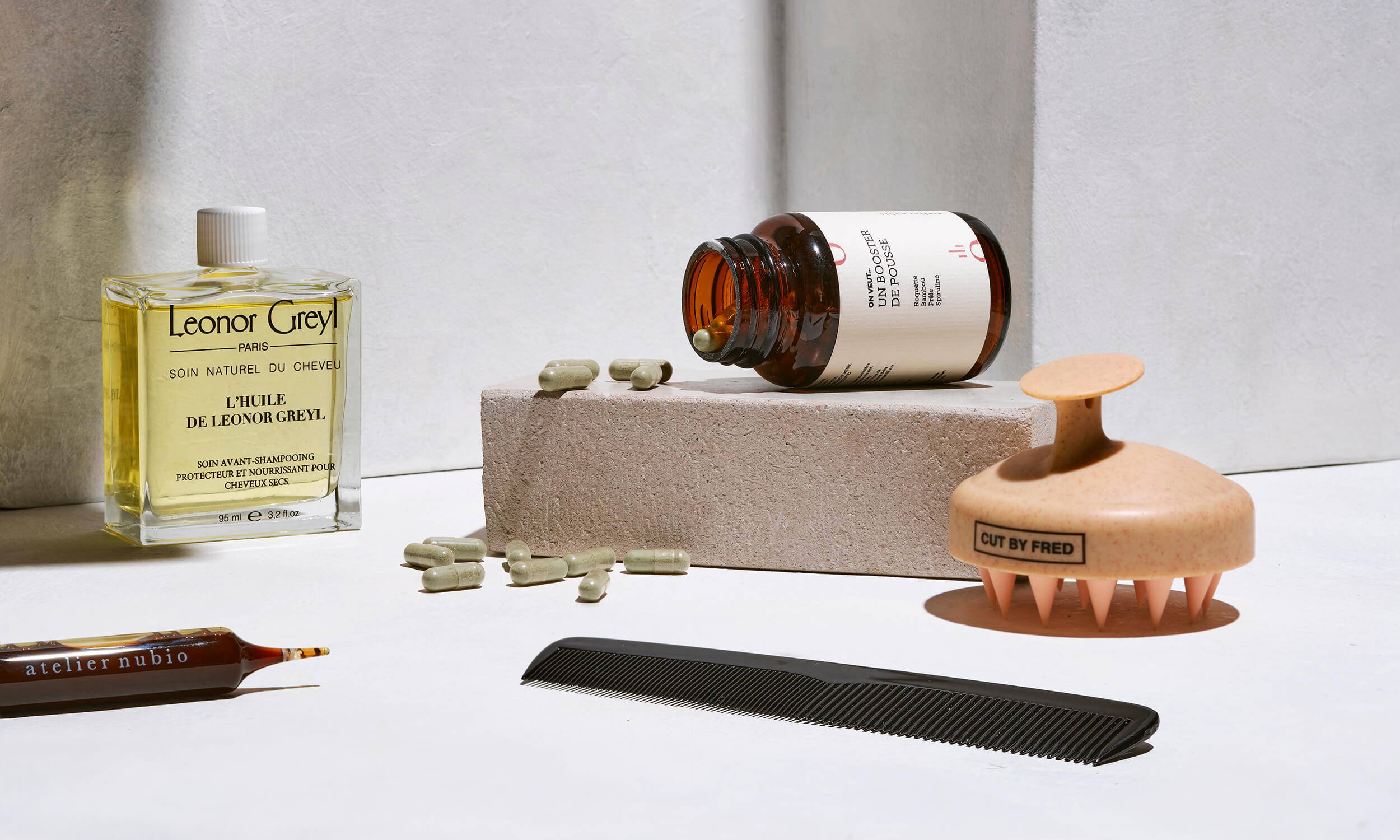 My hair is dry and brittle 
The solution: Oil! As with your skin, oil offers the best protection for your hair thanks to its bandage effect. A true waterproof treatment to be applied on dry hair, just before the beach. Go for the cult version likeLeonor Greyl Oil Leonor Gre yl (a nugget for curly or frizzy hair in particular), or the new Summer Protect Spray Cut By Fredperfect for normal hair.
The wrong idea: Tying your hair up. And above all, tying your hair up too tightly: when your hair is wet, the scales are open and therefore even more likely to become brittle. Beware of breakage! Prefer loose hairstyles (like a low braid for example), and the best thing is to oil your hair beforehand :)
My curls are a mess 
The solution: Sculpt and pamper them! Opt for a styling cream rich in fatty substances, like the Control Cream Rahua. After shampooing, apply to the lengths, section by section. Leave to dry in the open air or with a hair dryer (but always with the help of a diffuser so as not to break them).

The wrong idea The wrong idea: Mousse. They're best reserved for fine hair that lacks volume. The reason? Most are terribly drying. But the enemy of curly, frizzy or frizzy hair is a lack of nutrition.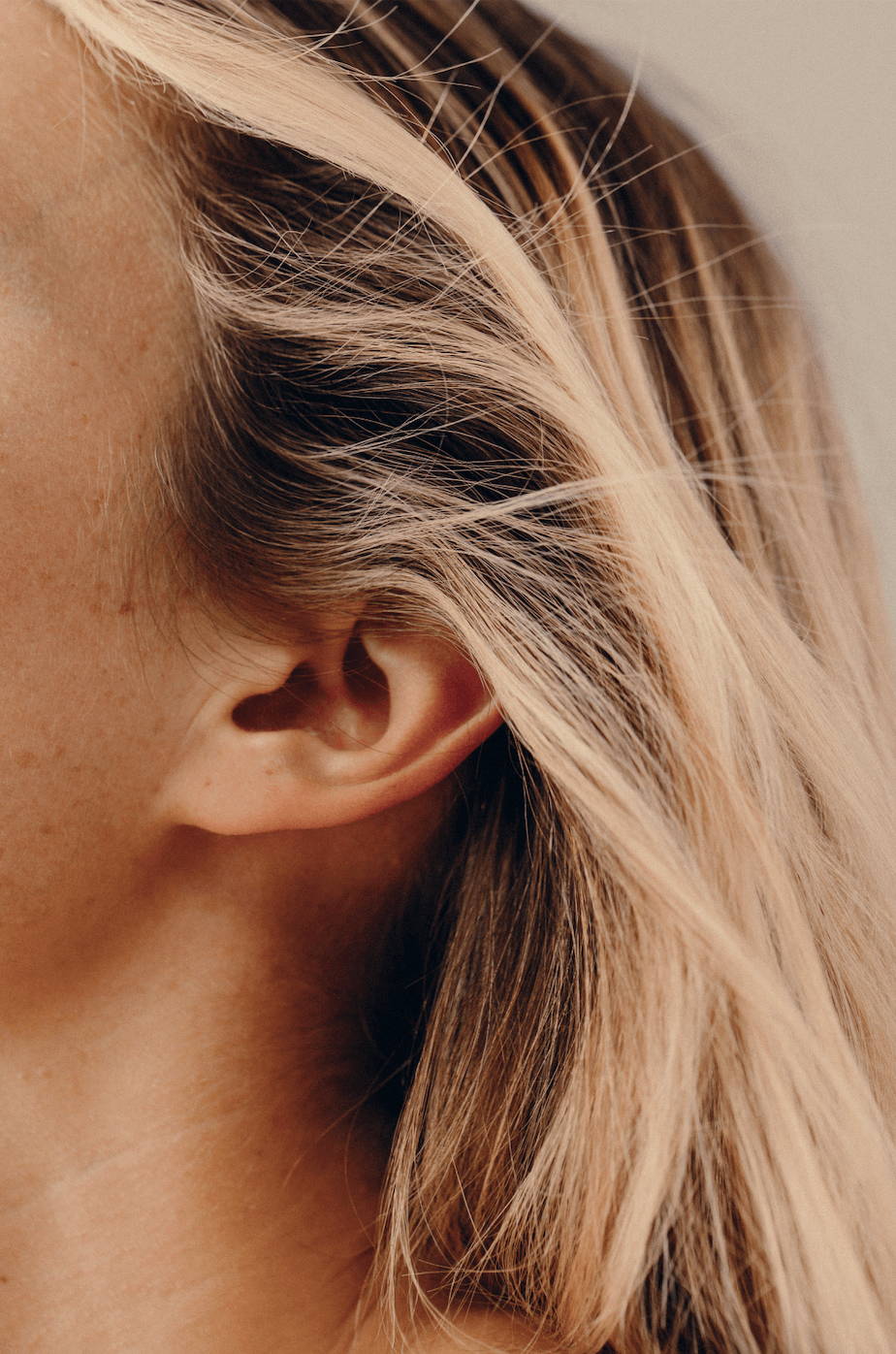 My coloured hair is on its last legs  
The solution: Swap your daily shampoo for a "low poo" version, like with the Lemon Cleansing Cream Christophe Robin. This detergent-free shampoo guarantees a gentle yet nourishing wash and prevents pigment leakage.
The wrong idea Be careful not to overuse pigmented hair care products. Bleached or colored hair is more porous. You could therefore end up with pretty bluish highlights... A treatment once a week is sufficient, limiting the application time to 5 minutes.
I have flat hair 
The solution: Texturize. And for this, we have not found better than the Vegan Volume Powder Cut By Fred ! We apply it directly to the roots, parting by parting, then we wipe a little between our fingers, and that's it. We also choose a light shampoo, like our Gentle Shampoo Oh My Cream Skincare, Juliette's little favorite...
The wrong idea Thinking that by skipping the mask/conditioner box, you'll avoid a lack of volume. Not necessarily. In fact, you're mostly saving yourself from soft, shiny hair! You just have to find the right one, like with theMoisturizing Conditioner Oh My Cream Skincare: Light enough to moisturize, without sacrificing volume.
The little extras that really make a difference
Silk for silky hair  
Because it is rich in amino acids, silk is incredible for offering all hair shine and softness. Without a doubt the best investment, to be tested in Silk pillowcase or via the Silk pampers "Le Club Des 5Venus & Gaia.
The right supplement 
Is your hair losing speed? To boost growth and make it stronger and shinier, we religiously take our ampoule We want mermaid hair Nubio workshop every morning. As a bonus, unbreakable nails ;-)
The stimulating brush
Good care is good. With the right gestures, it's even better! In the shower, massage your head with the Stimulating Scalp Brush Cut By Fred to boost microcirculation and increase the effectiveness of our treatments. And for the more high-tech among us, we can turn to theIntensive Hair & Scalp Therapy Solarisa brush that uses the power of LEDs and small vibrations to boost volume and stimulate growth.
Accessories and complements
Any questions? We are here to help you! Online, come and write us a word via the chat or via our address consultation@ohmycream.com